2011 Architectural Glass and Metal Catalog
The 2011 Architectural Glass and Metal Catalog is PRL's second catalog. The NV-ED11 is a more updated version of our 2008 catalog. It's a smaller catalog but it focuses on our most popular complete architectural glass and metal systems and specialty hardware. Our new panic device systems are one PRL's hottest selling products, which you can now find our 2011 catalog.
This catalog is filled with specifications, pictures and the different glass and metal hardware options to build your specific glass or aluminum project.
The 2011 catalog doesn't only highlight some our traditional systems such as shower doors and entrance doors but it also sheds light on our innovative systems such as the Curtain Wall, the Ruby and Tiffany All Glass Sliding Doors and the guardrail and handrail systems.
PRL's number one goal is to serve you with the best architectural glazing solutions in the industry.
For Complete Architectural Glass and Metal Specifications, Estimates and Orders
Please Feel Free to Contact Us Directly
Toll Free (800) 433-7044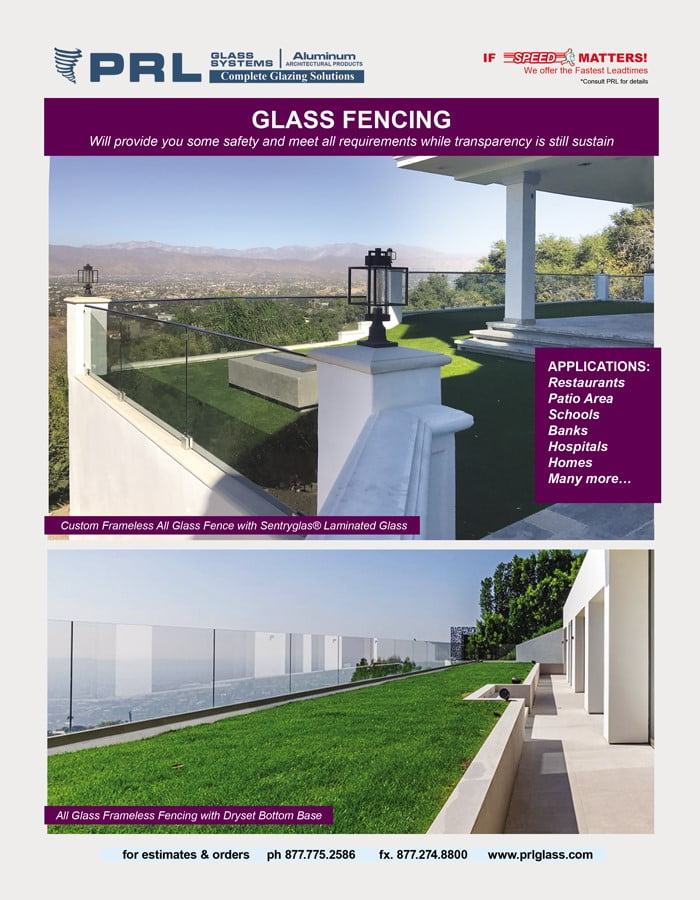 Order PRL's frameless glass fencing. Built with posts or rails, our transparent outdoor walls bring safety and style to businesses and homes. Custom produced in any length or height, these fences make perfect wind and privacy barriers, landscaping enclosures and pool surrounds. So, put the wow factor in your curb appeal! Shop our frameless glass fencing. Manufactured in numerous finishes Read More...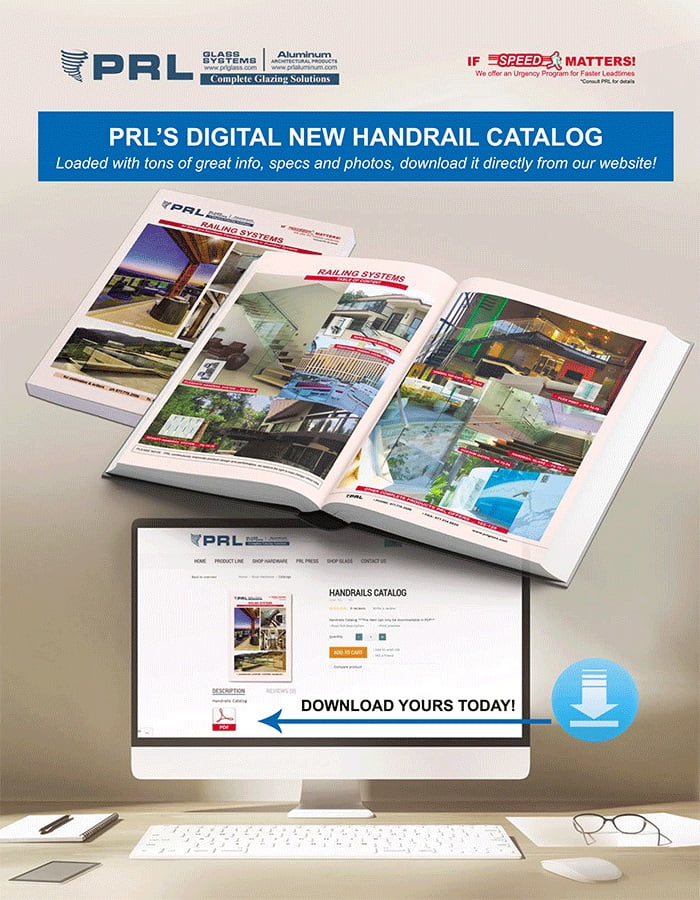 Download PRL's new Digital Handrail catalog! Find out everything you need to know about our systems, components, protective shields and more. Including our entire inventory of railing products, this catalog is a must-have. Loaded with tons of great info, specs and photos, you'll be on your way to designing fabulous projects for your customer's home or office in no time. Read More...