Max Aluminum Sliding Glass Door Catalog
The Max Aluminum Sliders will give you the option to choose from a top hung or bottom rolling. This multi-exterior/interior slider system is designed and constructed to meet the views desired. The aluminum slider is AAMA rated and tested for an exterior rating of CW-PG45-SD the best in the industry.
The Max sliding door system is a multifaceted framed stacking system. The head and sill track, vertical jambs and bottom or top hung roller options allow for limitless flexibility on configurations ranging from basic single pocket to multi slider configurations for areas where space is vital.
PRL's aluminum Max sliding door systems, the Cabo and Cancun series, have been engineered as versatile, strong and elegant systems. Interlocking stiles create a weather tight design. Our dual seal lead stile and quad seal interlock stile provide maximum protection against weather and sound. Both the Cabo and Cancun sliding door series are ideal for residential or commercial use.
The Cabo top hung Max sliding door system with a slender floor guide while offering dependable weather protection with a revolutionary mechanical drop seal system. The Cancun Max slider is a bottom rolling sliding door system with a solid aluminum bottom track and a stainless steel guide that assists the rollers in running smoothly.
Max sliders are available in various finishes. The standard finishes include clear, medium bronze anodized and white or black powder coat. Custom finished can be made available upon request.
For Complete Aluminum Sliding Door Specifications, Estimates and Orders
Please Feel Free to Contact Us Directly
Toll Free (800) 433-7044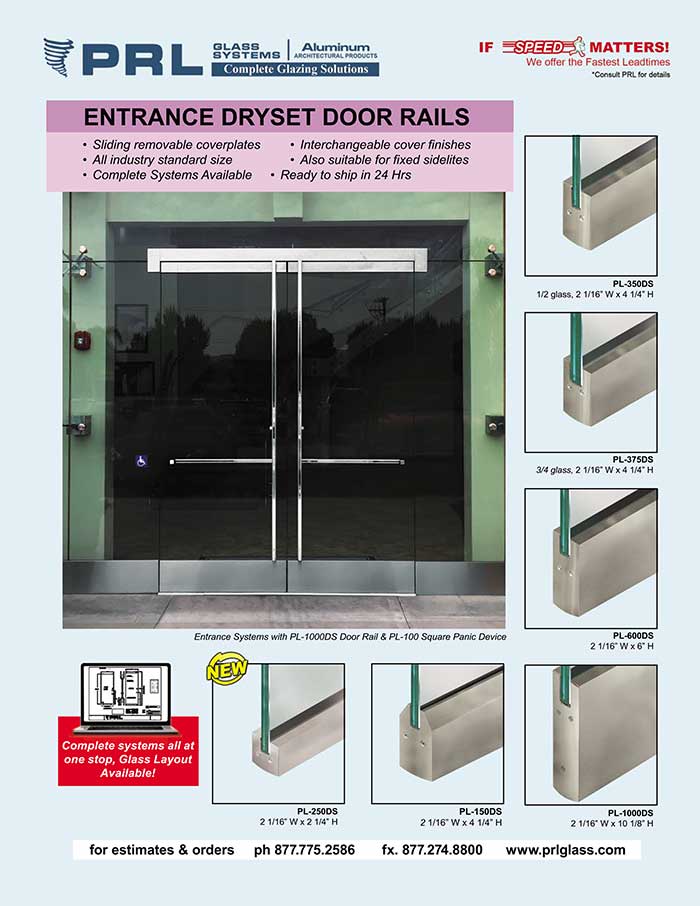 Experience the benefits of PRL's rapid dryset door rails. The clear choice for all-glass entry doors, this hardware line is perfect for interior or exterior commercial and residential applications. Available in a variety of profiles, sizes, lengths and finishes, we can meet endless entrance specifications. And, with interchangeable faceplate covers, our rapid dryset rails make installation and field adjustments a Read More...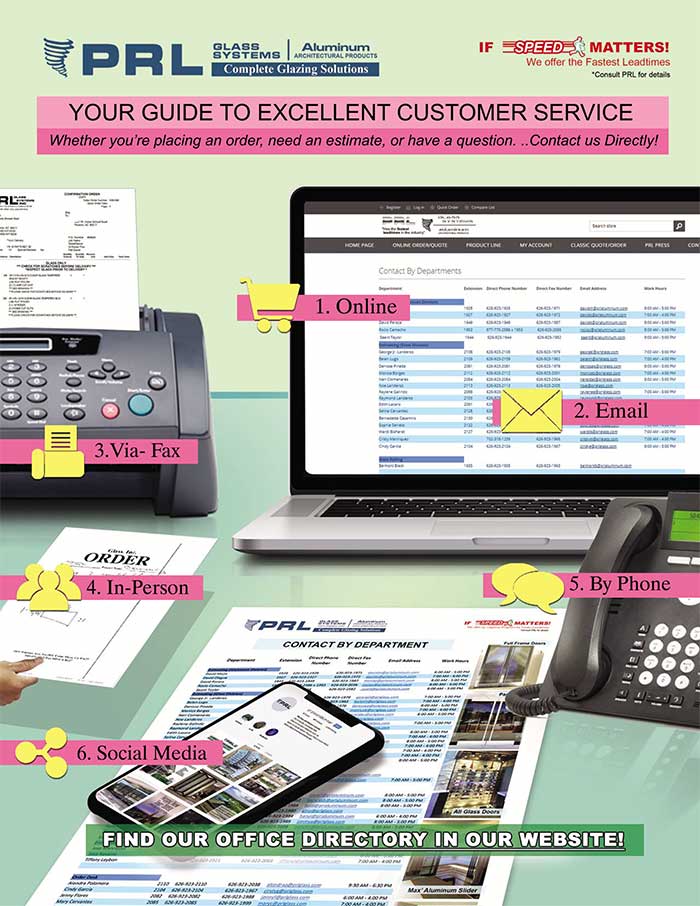 Get in touch with PRL easily by downloading our updated company directory. Your guide to first-rate customer service, this 2020 company directory contains all the contacts needed to get your questions answered. Whether you're placing an order, need an estimate, or have a question about our products or services, our company directory will route you to Read More...