Aluminum Storefront Products and Structural Hardware
Complete aluminum storefront systems, including tempered glass, IG units, entrance doors as well as all components and hardware. (Your one stop shop!)
Center Glazed
Aluminum Storefront Systems
Offset Glazed
Aluminum Storefront Systems
For Complete Aluminum Storefront Products, Specifications, Estimates and Orders
Please Feel Free to Contact Us Directly
Toll Free (800) 433-7044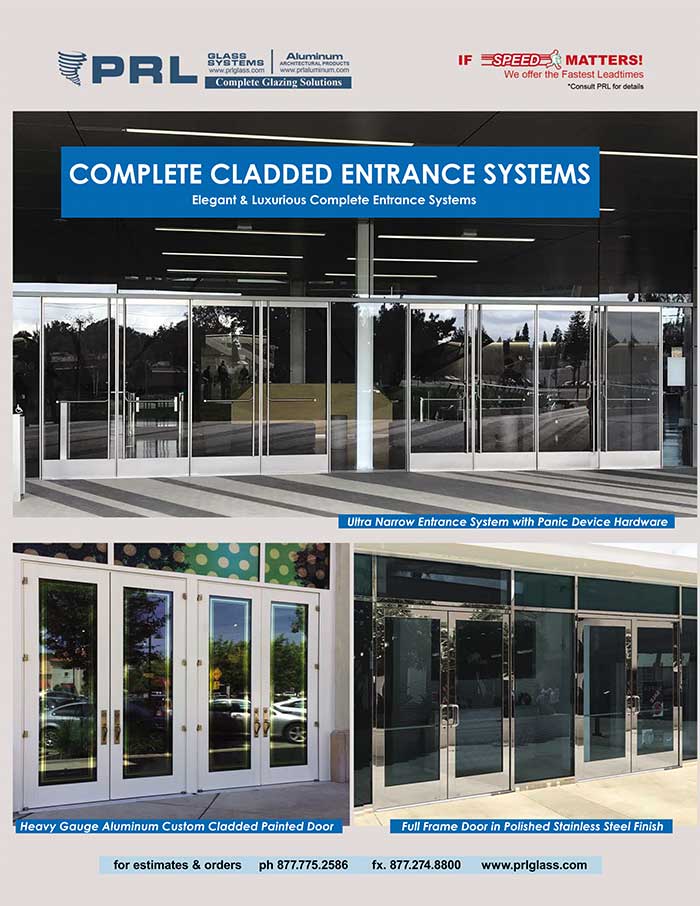 For full framed and ultra-narrow cladded doors with generous front entrance views, you can't go wrong with PRL Glass and Aluminum. Offering a huge assortment of door stiles, rail heights, glass types and cladded finishes, these ingress doors can accommodate virtually any commercial or residential application. Available individually, or as complete entry packages, these systems include all related framing, glass Read More...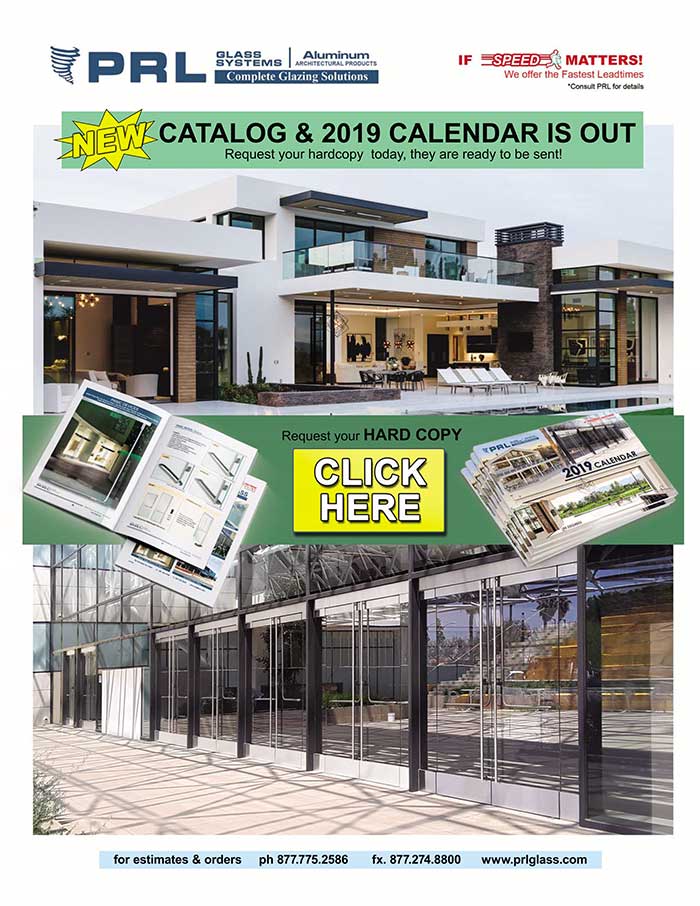 Start the new year out right with a New 2019 PRL Calendar. Featuring terrific monthly photos of our glass and aluminum products, our calendar will keep you organized while learning about all we have to offer.
Also, A must-have tool provides wealth of useful information is PRL's new 2018 Architectural Glass catalog request your hard Read More...