Glass and Metal Gate Manufacturer
PRL can build your next aluminum and glass gate to your specifications. We have the ability to manufacture custom glass, aluminum or metal clad gates. We offer full framed clad doors in various finishes and various lock options. We offer a full line of pivoting hardware as well. The gates can be made of clear tempered glass or textured tempered glass. We can add an artistic design or logo of your choice to the gate.
PRL's speed in manufacturing performance is the key to our exceptionally fast lead-times.
As Southern, California's leading glass and metal gate manufacture we can offer the products to specification quickly to your customers. Our industry is constantly in the need of immediate glass and metal gate, products and services. PRL works day and night, throughout the year to better service you with your RUSH gate orders. We strive to make your business lives easier and more efficient by offering you complete glazing products. We guaranty that you can count on PRL to deliver results.
Our mission is to simplify your gate purchasing by offering you all of your products and hardware all from one source, Simply supply us your specifications and let us take care of the rest Toll Free 800-433-7044.
Quick Product Photo Gallery
For Complete Glass and Metal Gate Specifications, Estimates and Orders
Please Feel Free to Contact Us Directly
Toll Free (800) 433-7044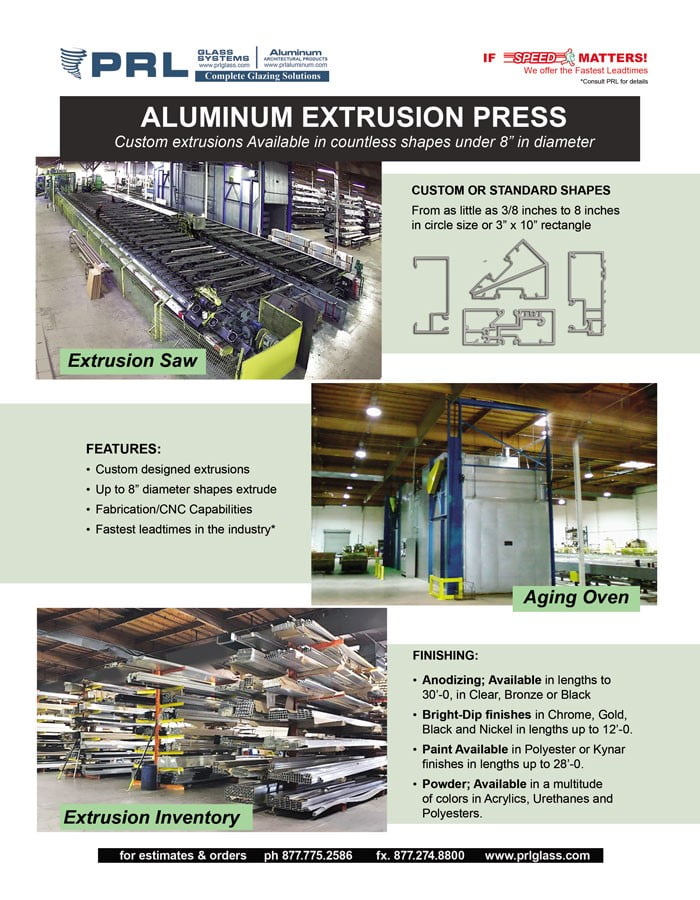 At PRL Aluminum, we specialize in creating custom aluminum extrusions that meet the exact needs of our clients. Using state-of-the-art equipment and a highly skilled team, we are able to quickly create any extrusion up to 8 inches in diameter while adhering to client specifications. From storefronts to curtainwalls, we know how important it is for projects to have unique Read More...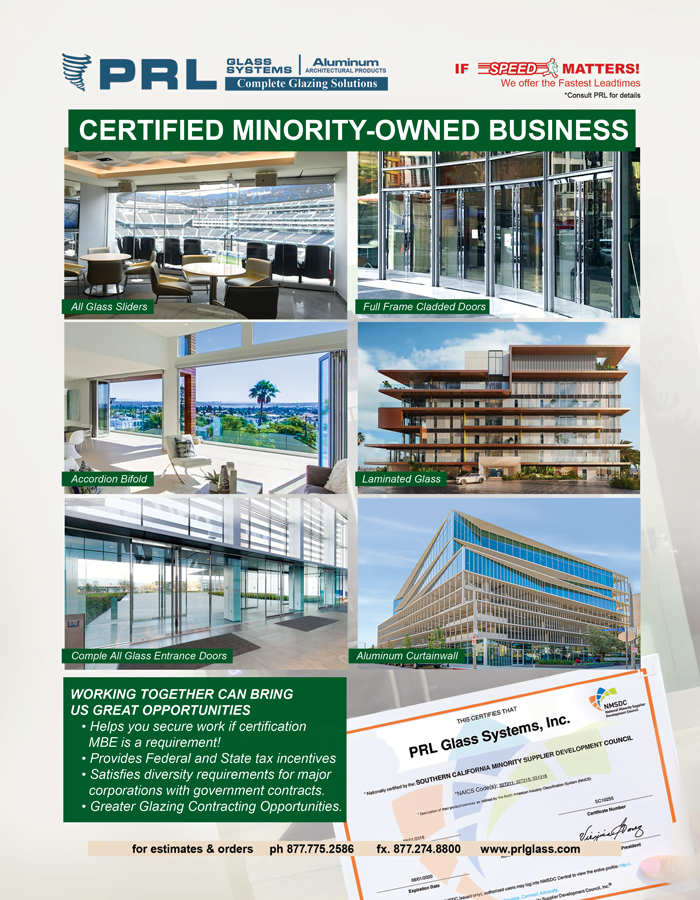 Need a certified MBE vendor? Read this article and see why you should team with PRL. Always placing our customers first, we answer your questions to help you discover the benefits. You'll find out what kind of jobs and tax incentives you can get as well as who gains from working with a Minority Owned vendor. And Read More...