PRL Glass and Aluminum Urgency Program
We strongly believe our urgency program will highly assist our customers in accelerating production and service to their clientele. PRL is always looking for new methods and innovative ways to further make our business partnership stronger and more successful.
We are excited to see that our lead time and expediting program is having an immediate impact. You will now be seeing this on all our quotes and order confirmations.
It is our goal to now add, not only a lead time to each quote, but also an expediting charge schedule detailing costs to rush your job within our manufacturing fabrication capabilities. This will allow you to determine the possible urgency of your customers needs.
Now you and your customer can choose the best lead times for the project.
The lead time program will be based on working days and begin once job confirmations are signed off and approved. Now please keep in mind, for our out of the area customers these lead times will not include shipping or transit times, but not to worry, if your job will also require a special delivery service our shipping department is able to work along with you.
They will be able to offer various services expedite the shipping services to suit your budget and job. PRL is proud to offer the "fastest lead times in the industry" and we look forward to helping you make your next job with us a success!!
For Complete Architectural Glass and Metal Specifications, Estimates and Orders
Please Feel Free to Contact Us Directly
Toll Free (800) 433-7044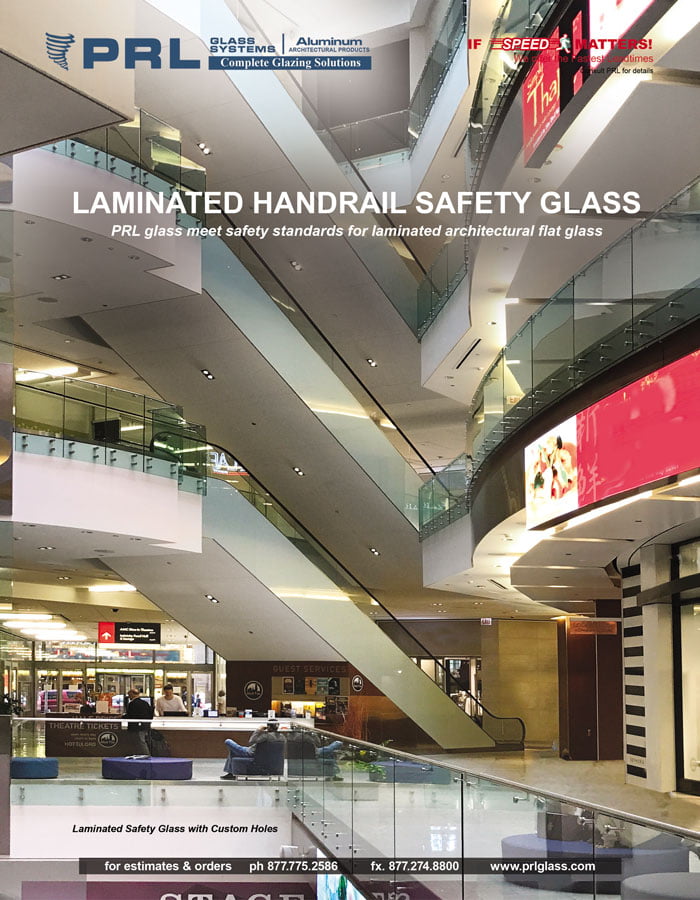 Need glass railing panels customized for your next project? Shop at PRL! Performing the finest glass fabrications with laminated safety glass. Meet the aesthetics and all the safety codes. You can quote oversized handrail panels with custom edging, compound geometric shapes, sectional glass balusters, and more. Offered in diverse glass types, sizes, and thicknesses, our glass guardrail panels are ideal Read More...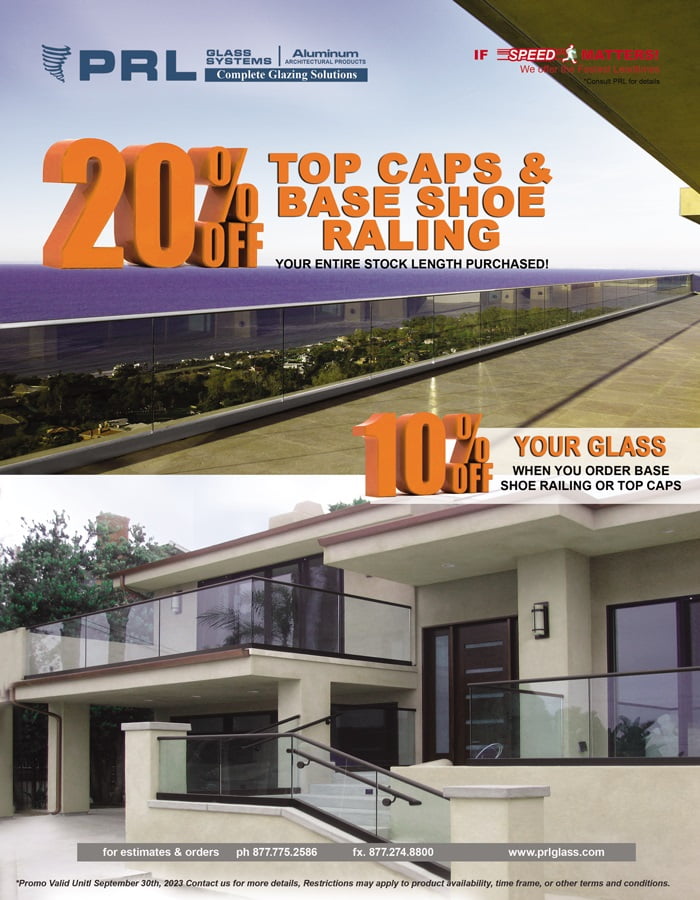 THE MORE YOU BUY, THE MORE YOU SAVE!
Shop base shoes and top caps at PRL. Like never seen before 20% discount on all Stock Length Base Shoe and Top Caps!* We'll price match** these handrail components from our competitors. Also offering technical support and a wide range of services, we can meet your railing needs. 35% lighter Read More...