PRL supplies complete handrail and guard railing systems including all hardware and components. All designed, manufactured and fabricated in-house, PRL is your one stop shop for all your glass and metal railing needs. When it comes to glass railing components we control our destiny, with our state of the art machinery combined with our leading architectural glass and metal divisions we can produce complete systems and glass railing components to meet the most sophisticated specification all with the fastest lead-times in the industry.
Custom Handrail Components
PRL also offers loose railing components and stock lengths of top cap and bottom base. We extrude the smallest mechanical bottom base rail in the industry, our Rapid Dry Set #PL-DSMHRB is 2-1/2″ x 2-3/4″ high. This rail base is available anodized, painted or clad. The rail cover plates are easily interchangeable.
With the ability to extrude most hardware in-house, special projection can be manufactured in order to accommodate whatever application may arise.
At PRL we stand behind our reputation for quality and service. Your satisfaction is guaranteed with the best quality and fastest production time in the industry!
2021 PRL Railing Systems Catalog
2012 PRL Guardrail & Handrail Catalog
Architectural Glass and Metal Handrails
For Complete Architectural Handrail Specifications, Estimates and Orders
Please Feel Free to Contact Us Directly
Toll Free (800) 433-7044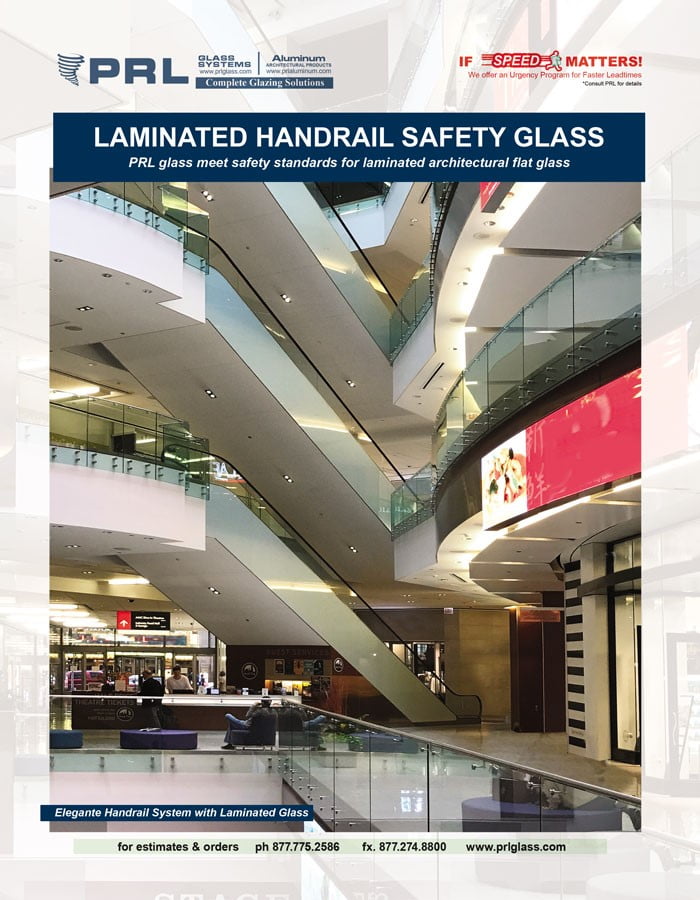 Order laminated handrail safety glass at PRL. Answering all your questions, you'll see why it's the best in protection. These guardrail panels satisfy ASTM, CPSC 16 CFR 1201 Cat II, or ANSI Z97.1-2015 Class A standards for laminated architectural flat glass. Supplying PVB and SentryGlas® interlayers. Find out the performance level of each, combinations, and sizes available. Deal directly with Read More...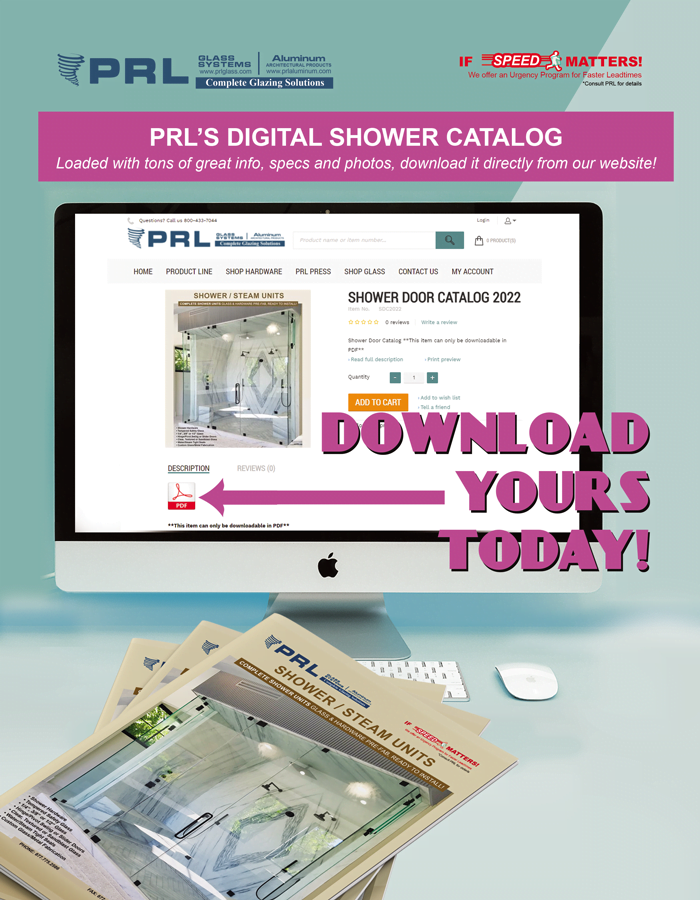 Get PRL's new shower catalog 2022. Browse our enclosures, hardware, handles and more. Showcasing our entire line of shower products, this is your guide of what we can do for you. In addition to brand new photos, our catalog includes all specs and features for each system. So, make shopping for your next shower project a snap. Read More...