PRL supplies complete handrail and guard railing systems including all hardware and components. All designed, manufactured and fabricated in-house, PRL is your one stop shop for all your glass and metal railing needs. When it comes to glass railing components we control our destiny, with our state of the art machinery combined with our leading architectural glass and metal divisions we can produce complete systems and glass railing components to meet the most sophisticated specification all with the fastest lead-times in the industry.
Custom Handrail Components
PRL also offers loose railing components and stock lengths of top cap and bottom base. We extrude the smallest mechanical bottom base rail in the industry, our Rapid Dry Set #PL-DSMHRB is 2-1/2″ x 2-3/4″ high. This rail base is available anodized, painted or clad. The rail cover plates are easily interchangeable.
With the ability to extrude most hardware in-house, special projection can be manufactured in order to accommodate whatever application may arise.
At PRL we stand behind our reputation for quality and service. Your satisfaction is guaranteed with the best quality and fastest production time in the industry!
2012 PRL Guardrail & Handrail Catalog
Architectural Glass and Metal Handrails
For Complete Architectural Handrail Specifications, Estimates and Orders
Please Feel Free to Contact Us Directly
Toll Free (800) 433-7044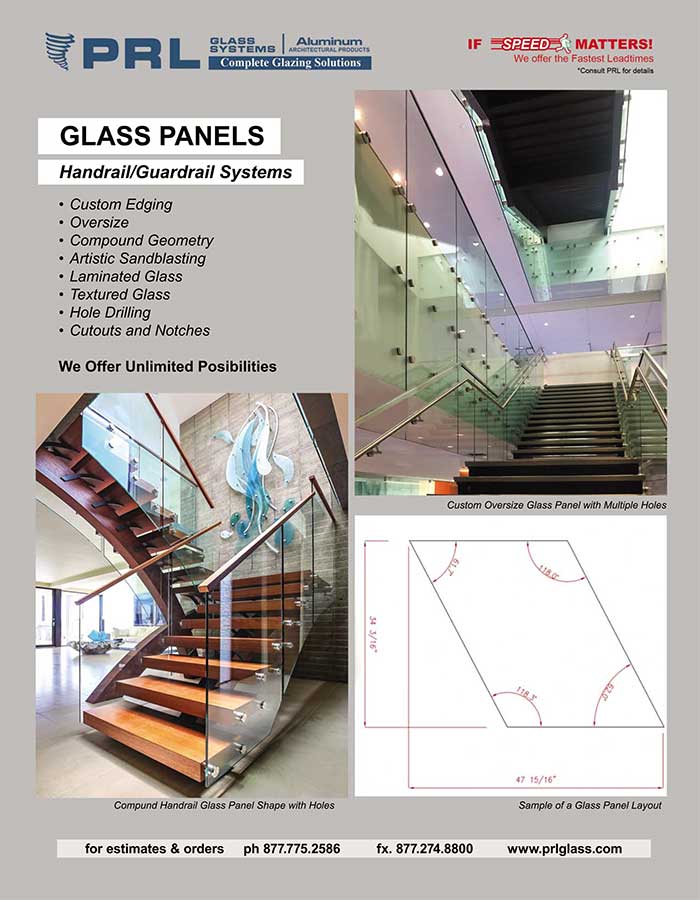 For an outstanding selection of handrail and guardrail glass, you can't beat PRL of Southern California. We offer a limitless supply of tempered and tempered laminated products for railing systems. Available in a large assortment of clear and decorative glass types, we can produce everything from oversized panels to captivating all-glass railing designs. Fabricating all glass products in-house with state-of-the-art Read More...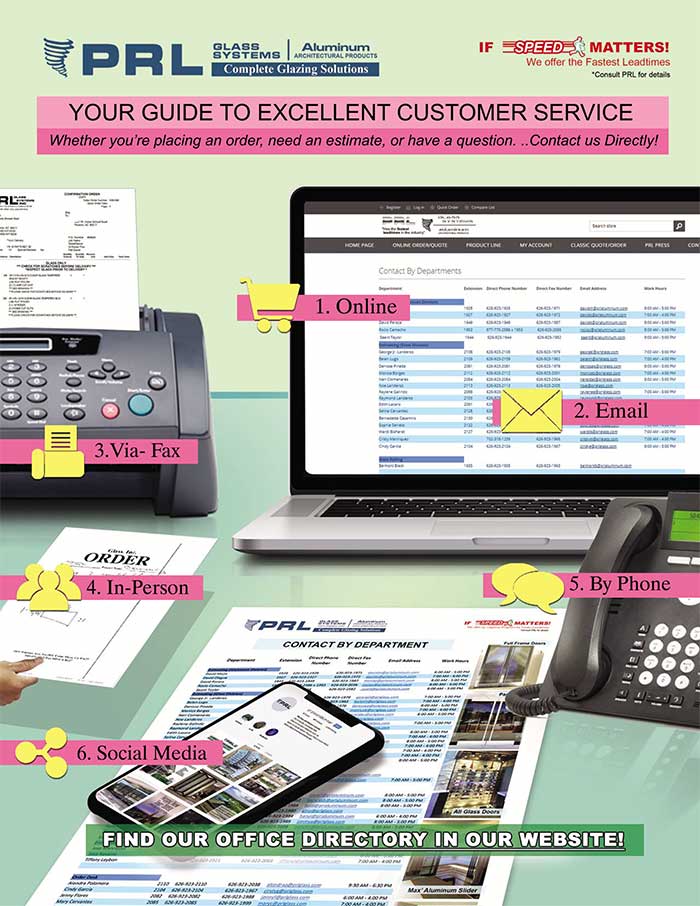 Get in touch with PRL easily by downloading our updated company directory. Your guide to first-rate customer service, this 2020 company directory contains all the contacts needed to get your questions answered. Whether you're placing an order, need an estimate, or have a question about our products or services, our company directory will route you to Read More...