(LEED) Leadership in Energy and Environmental Design
Listed in the tabs below are downloadable files to assist Architects and Design professionals with all your architectural building details, specifications and data.
PRL Glass Systems, Inc. is an accredited AIA continuing education provider. We generally provide this education at your facility as a "lunch and learn" 1 hour presentation. Our most popular and sought after presentation is our "Energy efficient fenestration products for Code, LEED and Sustainable use". Other subjects are available and can be customized for your specific needs.
Obtaining Leadership in Energy and Environmental Design points is a collaboration of trades, tradeoffs and whole building calculations which the design teams LEED professional must perform. PRL's roll in this process is to assist your LEED AP designer with valuable LEED information, conformation and technology.
As a Manufacturer of both Architectural Glass and Framing Systems, PRL is uniquely positioned to completely serve all your LEED point needs. We can, with complete confidence advice you on the suitability of complete products for your architectural building/glazing project. Please contact us to arrange for one of our technical representatives to serve you. 1-877-775-2586
For Complete Architectural Glass and Metal Specifications, Estimates and Orders
Please Feel Free to Contact Us Directly
Toll Free (800) 433-7044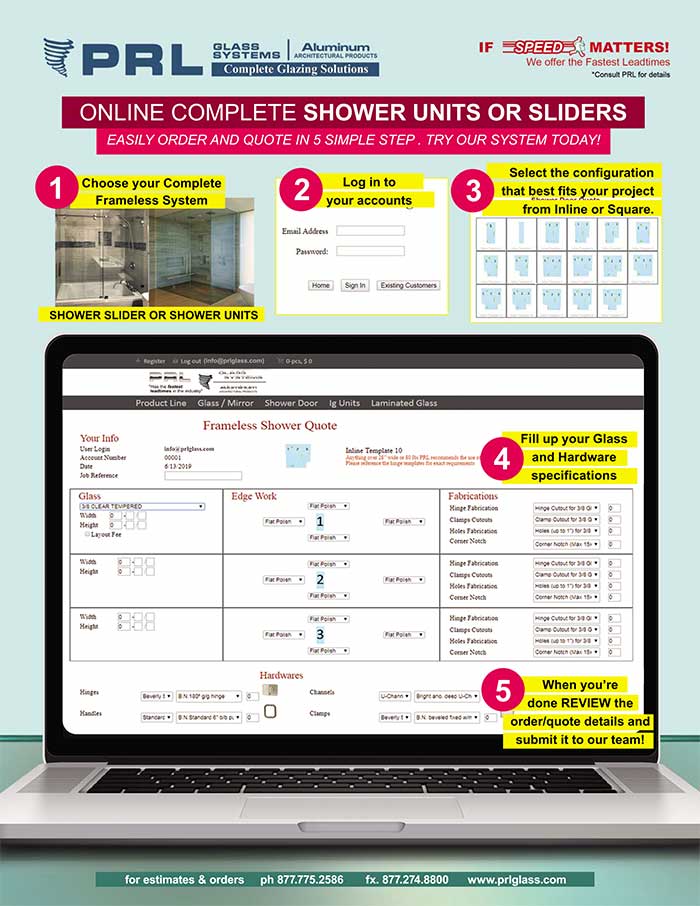 Don't miss out on the convenience of PRL's online ordering system. Available 24/7, you can receive a quote and purchase frameless shower door units and sliders right from your computer. That's right! When you're short on time or have a rushed job, we're there to help you meet your shower deadlines- and without delay! As the only glass fabricator offering Read More...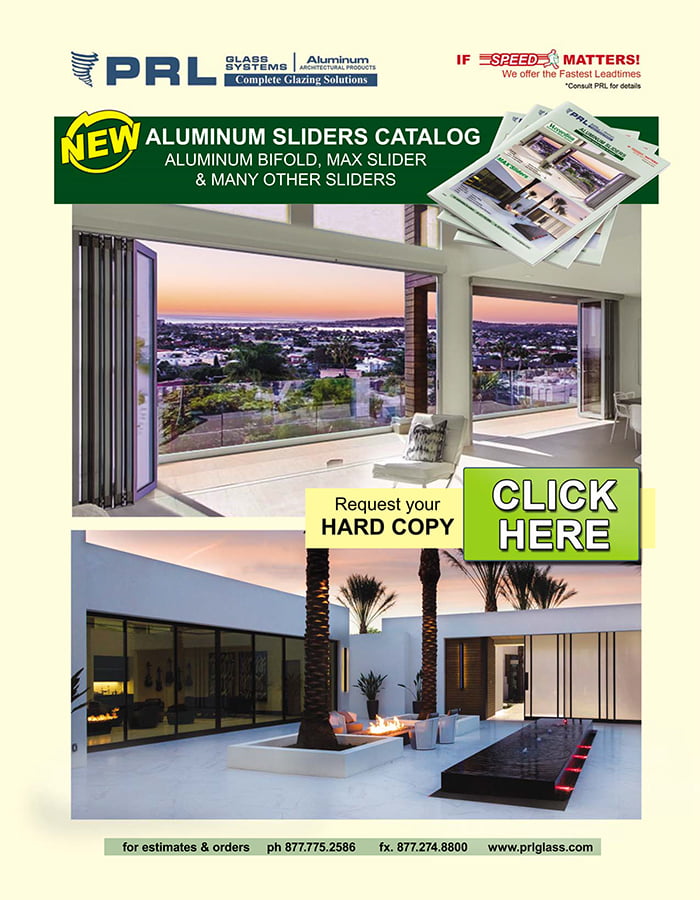 Hot off the presses, PRL's NEW Aluminum Slider Catalog is now available! We put shopping at your fingertips and request yours today. Stay in the know of new sliders trends, all the features on the sliders and amazing photos. Request your catalog now! It couldn't be simpler. Just complete a form on our website.