Aluminum Railings – Complete Guardrail and Handrail Systems
PRL's Infinity glass and aluminum railings provide for a variety of unique continuous top railing options all engineered for strength without losing view. Aluminum Railings are powder coated for environmentally friendly durability and are low maintenance, either color matched to your project or offered in a variety of standard or custom colors.
Aluminum Railings – Infinity Series
PRL's Infinity system is one of the most recognizable and economical in the industry for its unique design and ease of installation. Our aluminum top cap rails are the perfect solution when a maximum view and economy is desired. The Infinity aluminum railing uses 1/4″ and 3/8″ tempered glass or tempered laminated glass. This system is IBC approved to meet your specifications.
Custom aluminum railing can be designed to meet your project's needs, let PRL's skilled manufacturing and design teams create the perfect solution. This handrail system is designed to meet all North American Building Codes and in compliance with the American Disabilities Act (ADA), PRL'S full guard and continuous handrail is safe, strong, and stylish.
Custom bent handrail using PRL versatile Computer Numerical Controlled (CNC) bender is also available, continue reading about our Infinity Railing System.
2021 PRL Railing Systems Catalog
2012 PRL Guardrail & Handrail Catalog
Architectural Glass and Metal Handrails
For Complete Architectural Aluminum Railing Specifications, Estimates and Orders
Please Feel Free to Contact Us Directly
Toll Free (800) 433-7044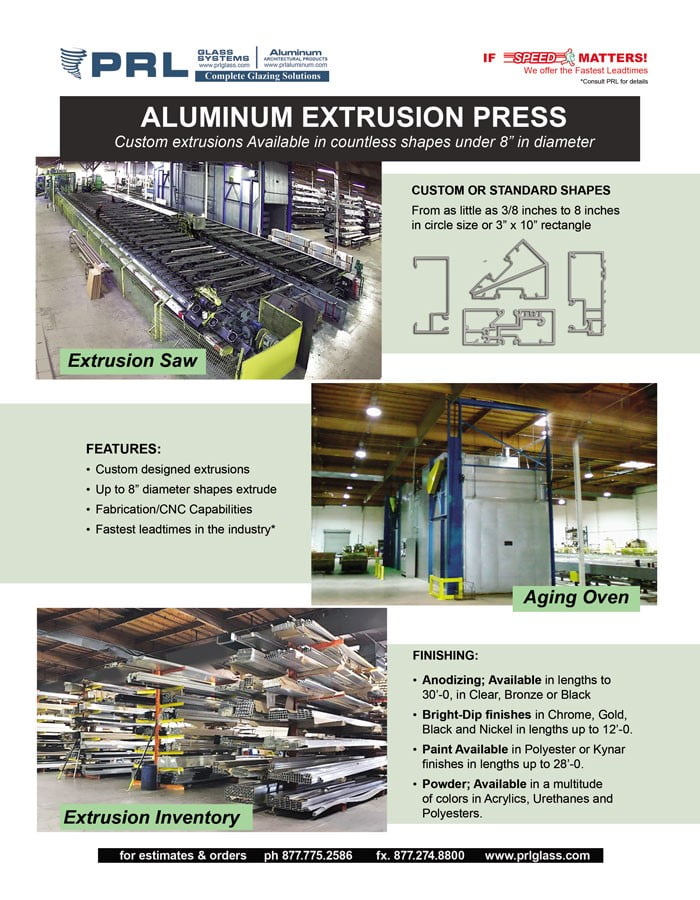 At PRL Aluminum, we specialize in creating custom aluminum extrusions that meet the exact needs of our clients. Using state-of-the-art equipment and a highly skilled team, we are able to quickly create any extrusion up to 8 inches in diameter while adhering to client specifications. From storefronts to curtainwalls, we know how important it is for projects to have unique Read More...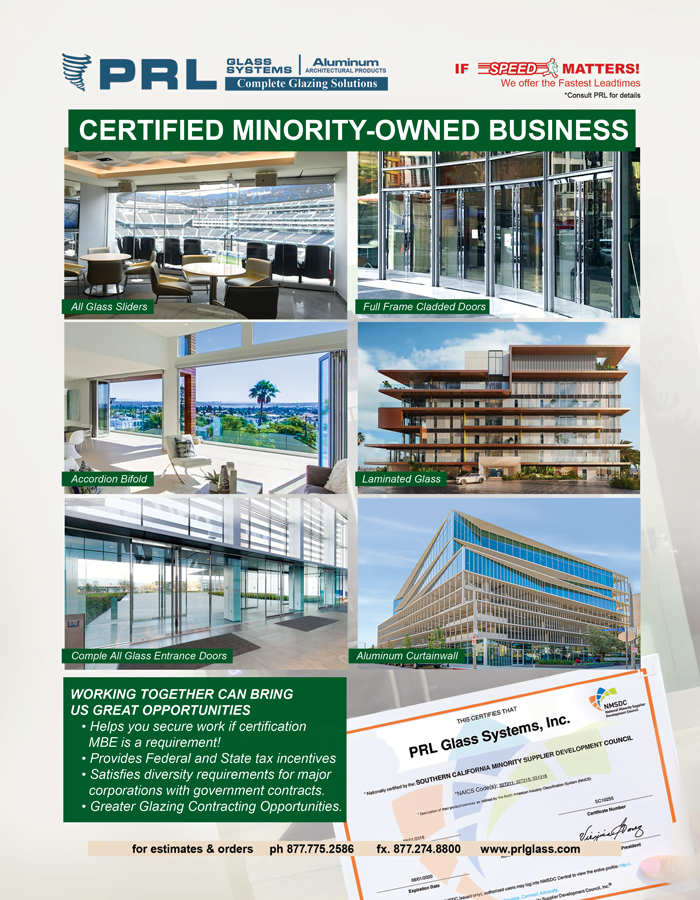 Need a certified MBE vendor? Read this article and see why you should team with PRL. Always placing our customers first, we answer your questions to help you discover the benefits. You'll find out what kind of jobs and tax incentives you can get as well as who gains from working with a Minority Owned vendor. And Read More...