Aluminum Railings – Complete Guardrail and Handrail Systems
PRL's Infinity glass and aluminum railings provide for a variety of unique continuous top railing options all engineered for strength without losing view. Aluminum Railings are powder coated for environmentally friendly durability and are low maintenance, either color matched to your project or offered in a variety of standard or custom colors.
Aluminum Railings – Infinity Series
PRL's Infinity system is one of the most recognizable and economical in the industry for its unique design and ease of installation. Our aluminum top cap rails are the perfect solution when a maximum view and economy is desired. The Infinity aluminum railing uses 1/4″ and 3/8″ tempered glass or tempered laminated glass. This system is IBC approved to meet your specifications.
Custom aluminum railing can be designed to meet your project's needs, let PRL's skilled manufacturing and design teams create the perfect solution. This handrail system is designed to meet all North American Building Codes and in compliance with the American Disabilities Act (ADA), PRL'S full guard and continuous handrail is safe, strong, and stylish.
Custom bent handrail using PRL versatile Computer Numerical Controlled (CNC) bender is also available, continue reading about our Infinity Railing System.
2021 PRL Railing Systems Catalog
2012 PRL Guardrail & Handrail Catalog
Architectural Glass and Metal Handrails
For Complete Architectural Aluminum Railing Specifications, Estimates and Orders
Please Feel Free to Contact Us Directly
Toll Free (800) 433-7044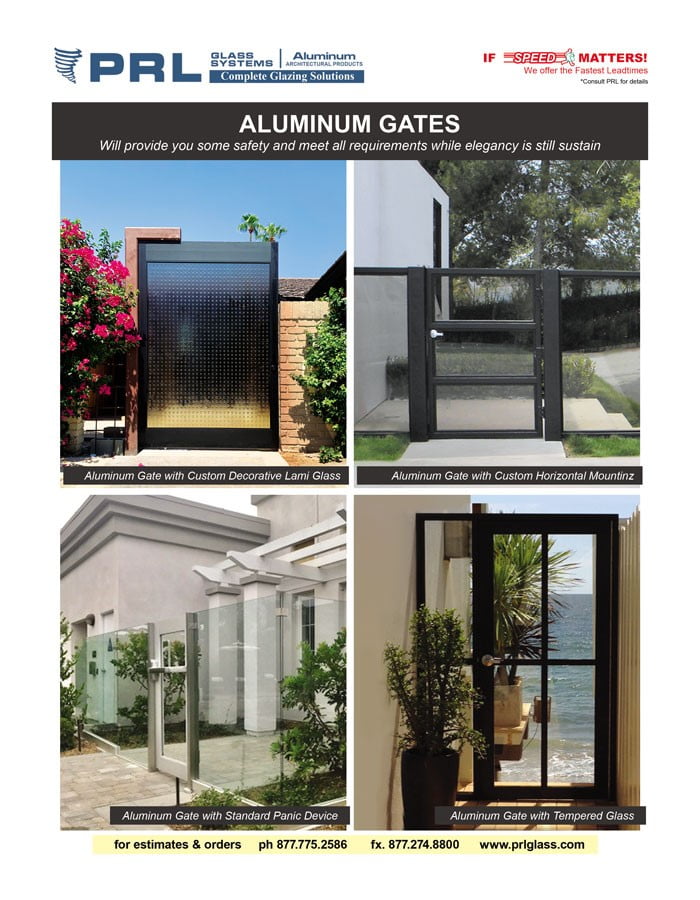 Create visionary aluminum framed glass gates at PRL. Rendered in standard and custom designs, they bring stunning transparency to outdoor projects. Our gates attach to fencing panels with your choice of posts and hardware. Fabricated in ¼" to 1" glass thicknesses, they can be made in nearly any height or width. Generated in multiple finishes, glass types and Read More...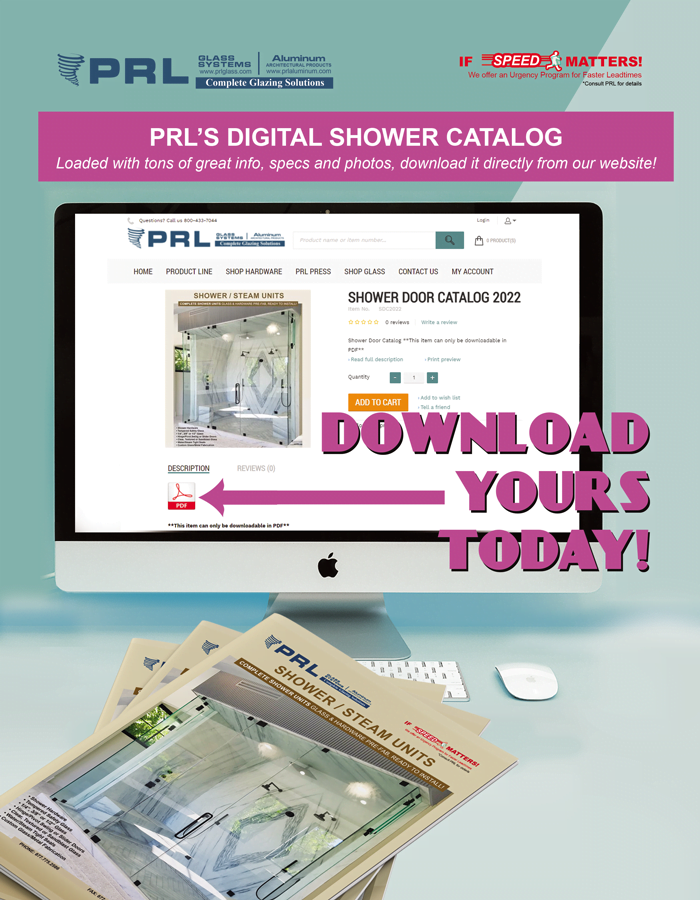 Get PRL's new shower catalog 2022. Browse our enclosures, hardware, handles and more. Showcasing our entire line of shower products, this is your guide of what we can do for you. In addition to brand new photos, our catalog includes all specs and features for each system. So, make shopping for your next shower project a snap. Read More...