Laminated Glass Cutting Lines
PRL Glass Systems, Inc. announces the START UP of our new state of the art 96″ x 153″ laminated glass line, automatic float and lamination glass cutting lines, as well as a 96″ x 172″ tempering oven.
These new production lines give us the ability to be your ONE STOP SHOP Laminated Glass Manufacturer. Our mission is to be able to service and provide you with ALL of your complete glazing products.
With these new operations in full force now, it will allow us to fabricate laminated glass and over sized tempered glass faster than any other laminated glass fabricator.
Quick Product Photo Gallery
For Complete Laminated Glass Specifications, Estimates and Orders
Please Feel Free to Contact Us Directly
Toll Free (800) 433-7044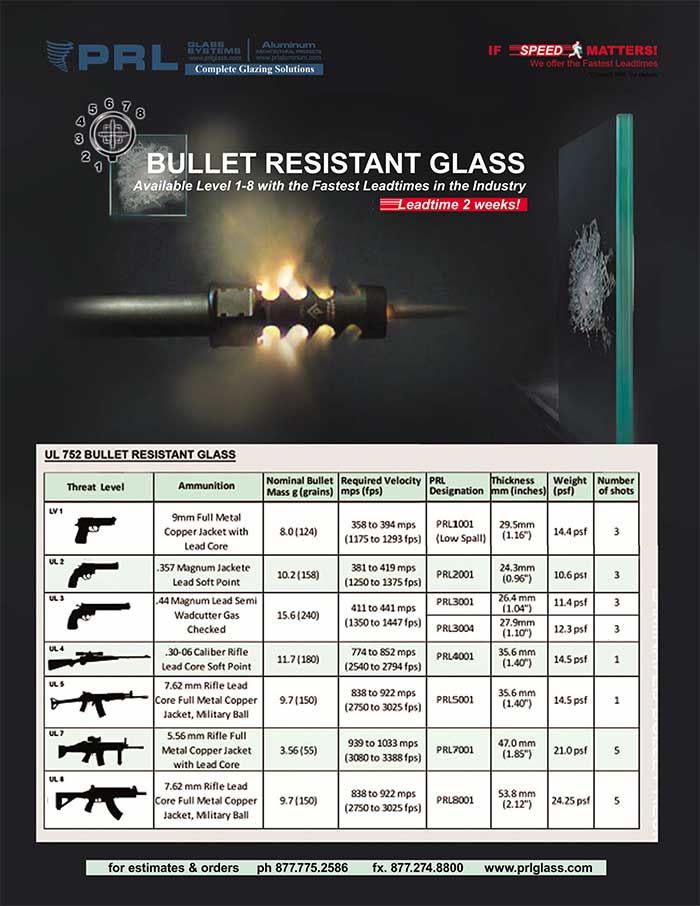 Looking for bullet resistant glass laminates that deliver outstanding security? Shop at PRL. Available in a spectrum of make-ups and colors, we render laminated glass for threat levels 1-8. Guarding against a volume of weaponry and ammunition, our bullet resistant glass is perfect for entrance doors, cashier windows, and more.

PRL's Bullet Resistant Glass Laminates for Ammunition Read More...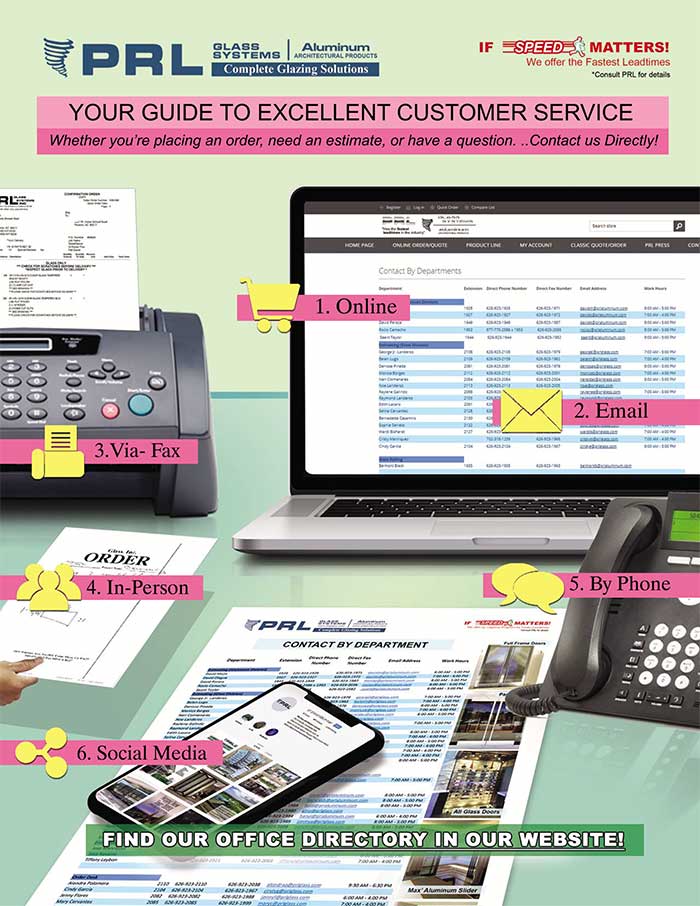 Get in touch with PRL easily by downloading our updated company directory. Your guide to first-rate customer service, this 2020 company directory contains all the contacts needed to get your questions answered. Whether you're placing an order, need an estimate, or have a question about our products or services, our company directory will route you to Read More...