Laminated Glass Cutting Lines
PRL Glass Systems, Inc. announces the START UP of our new state of the art 96″ x 153″ laminated glass line, automatic float and lamination glass cutting lines, as well as a 96″ x 172″ tempering oven.
These new production lines give us the ability to be your ONE STOP SHOP Laminated Glass Manufacturer. Our mission is to be able to service and provide you with ALL of your complete glazing products.
With these new operations in full force now, it will allow us to fabricate laminated glass and over sized tempered glass faster than any other laminated glass fabricator.
Quick Product Photo Gallery
For Complete Laminated Glass Specifications, Estimates and Orders
Please Feel Free to Contact Us Directly
Toll Free (800) 433-7044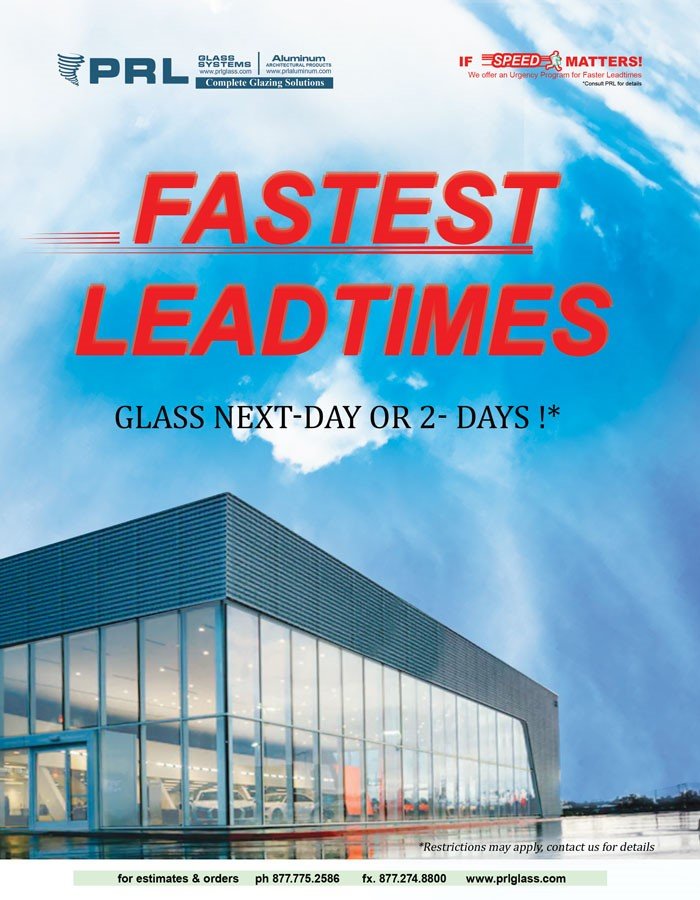 Standard glass can now be delivered next day, and in 2-days depending on the fabrication.
We are constantly looking for ways to make our business partnerships stronger and what better way than guaranteeing the fastest delivery? Our new lead times have already had a significant impact on customer service, enabling them to provide their clients with the quickest response possible. Read More...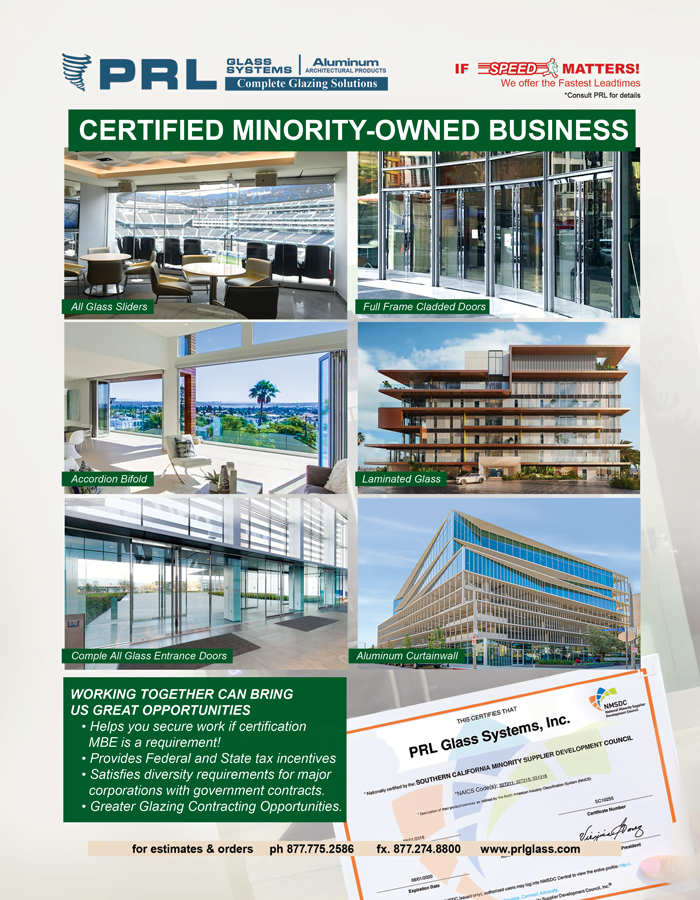 Need a certified MBE vendor? Read this article and see why you should team with PRL. Always placing our customers first, we answer your questions to help you discover the benefits. You'll find out what kind of jobs and tax incentives you can get as well as who gains from working with a Minority Owned vendor. And Read More...