Laminated Glass Cutting Lines
PRL Glass Systems, Inc. announces the START UP of our new state of the art 96″ x 153″ laminated glass line, automatic float and lamination glass cutting lines, as well as a 96″ x 172″ tempering oven.
These new production lines give us the ability to be your ONE STOP SHOP Laminated Glass Manufacturer. Our mission is to be able to service and provide you with ALL of your complete glazing products.
With these new operations in full force now, it will allow us to fabricate laminated glass and over sized tempered glass faster than any other laminated glass fabricator.
Quick Product Photo Gallery
For Complete Laminated Glass Specifications, Estimates and Orders
Please Feel Free to Contact Us Directly
Toll Free (800) 433-7044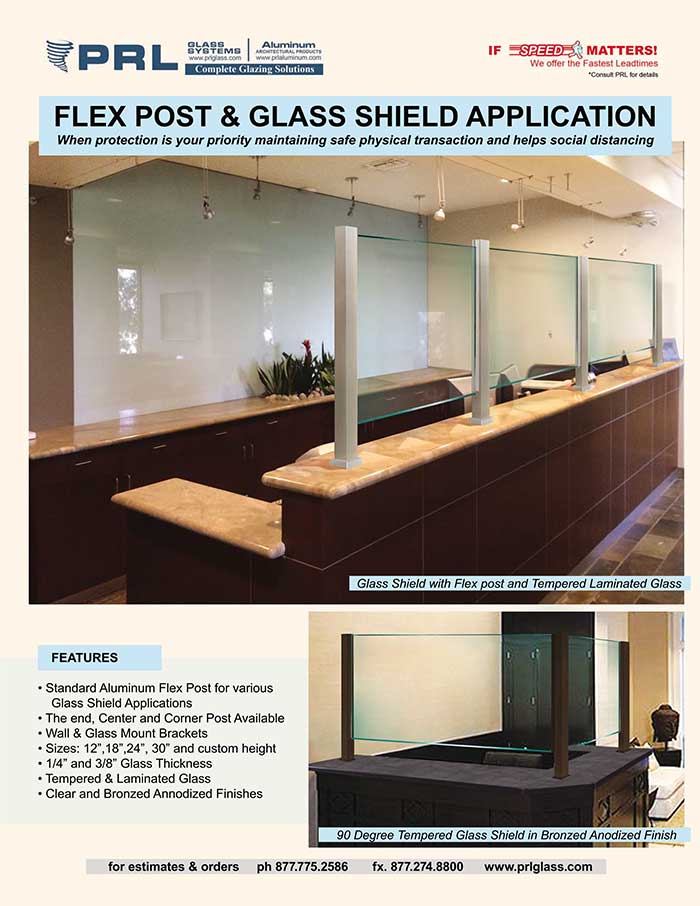 Get protective glass shields at PRL for your workplaces, essential businesses, and the health and food service industry. Manufactured in-house with our flex posts and glass panels, these employee-customer barriers bring style to numerous essential businesses. Offered in a variety of sizes, finishes and edges, our protective glass shields meet several specifications.
Flex Post Options: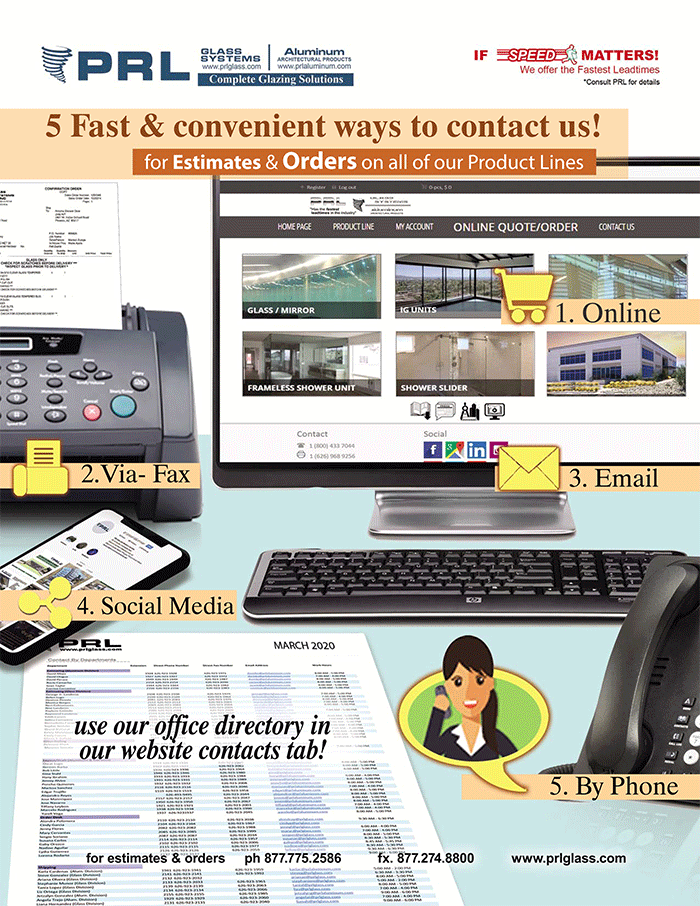 To our will call and walk-in order customers,
In accordance with the new Los Angeles County COVID-19 mandate, PRL has revised our guidelines for our will call customers. Our will call hours are Monday- Saturday. Effective Friday, April 10th all customers and employees will be required to wear face masks or face coverings while in our facilities.
To help protect the health Read More...