Laminated Glass Cutting Lines
PRL Glass Systems, Inc. announces the START UP of our new state of the art 96″ x 153″ laminated glass line, automatic float and lamination glass cutting lines, as well as a 96″ x 172″ tempering oven.
These new production lines give us the ability to be your ONE STOP SHOP Laminated Glass Manufacturer. Our mission is to be able to service and provide you with ALL of your complete glazing products.
With these new operations in full force now, it will allow us to fabricate laminated glass and over sized tempered glass faster than any other laminated glass fabricator.
Quick Product Photo Gallery
For Complete Laminated Glass Specifications, Estimates and Orders
Please Feel Free to Contact Us Directly
Toll Free (800) 433-7044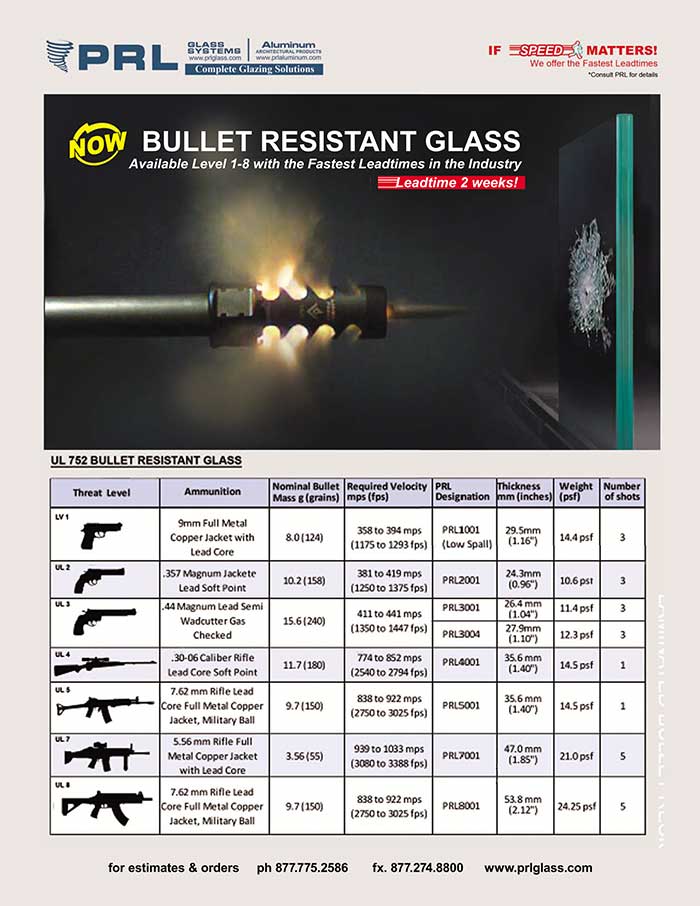 At PRL, we offer bullet resistant glass for ammunition levels ranging from 1-8. Providing excellent security, no-spall ballistic protection and scratch resistance, this laminated glass is thinner and lighter than other products on the market. Guarding against a collection of weaponry and ammunition, our safety glass is perfect for a number of interior and exterior applications. Don't compromise when it Read More...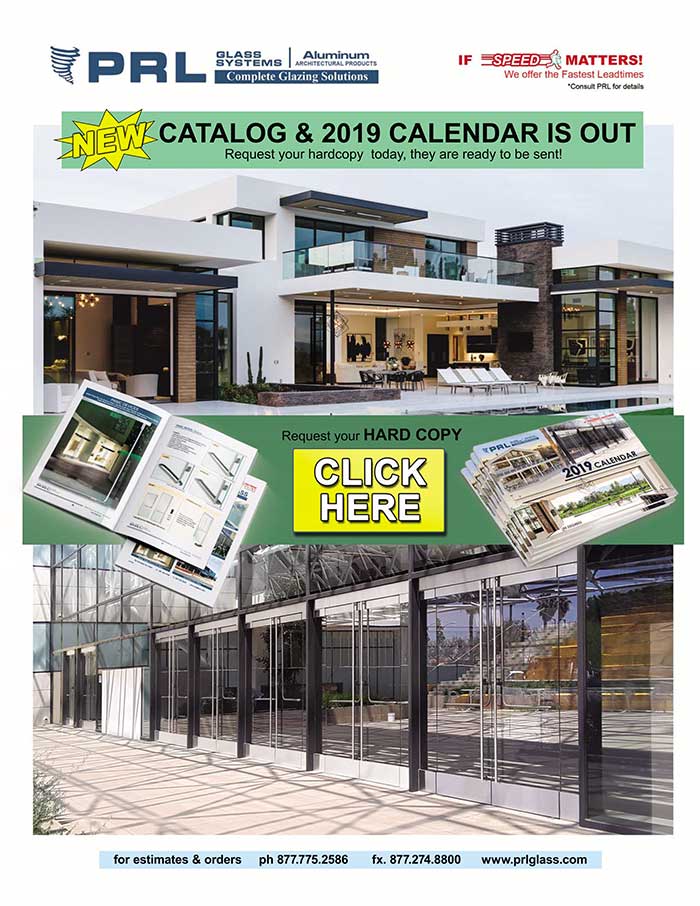 Start the new year out right with a New 2019 PRL Calendar. Featuring terrific monthly photos of our glass and aluminum products, our calendar will keep you organized while learning about all we have to offer.
Also, A must-have tool provides wealth of useful information is PRL's new 2018 Architectural Glass catalog request your hard Read More...