Quick Product Photo Gallery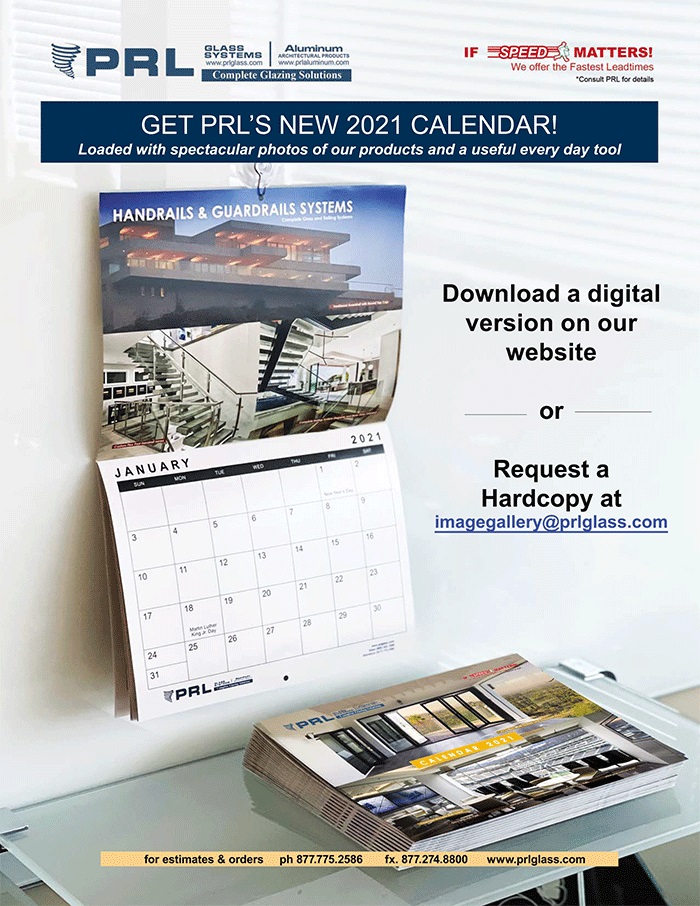 Looking for a resource that will help your business? Get PRL's new 2021 calendar! Loaded with spectacular photos of our glass and aluminum products, this calendar is your guide to a wealth of information. A useful tool every day of the year, you'll learn about our fabrication and extrusion capabilities. And featuring a different product line each month, you'll see Read More...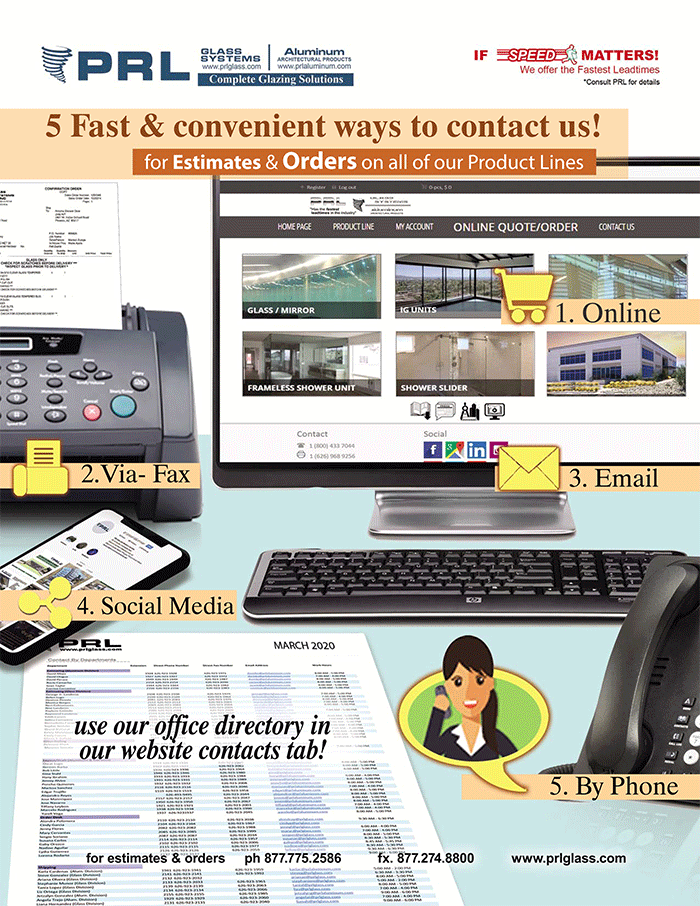 To our will call and walk-in order customers,
In accordance with the new Los Angeles County COVID-19 mandate, PRL has revised our guidelines for our will call customers. Our will call hours are Monday- Saturday. Effective Friday, April 10th all customers and employees will be required to wear face masks or face coverings while in our facilities.
To help protect the health Read More...