Quick Product Photo Gallery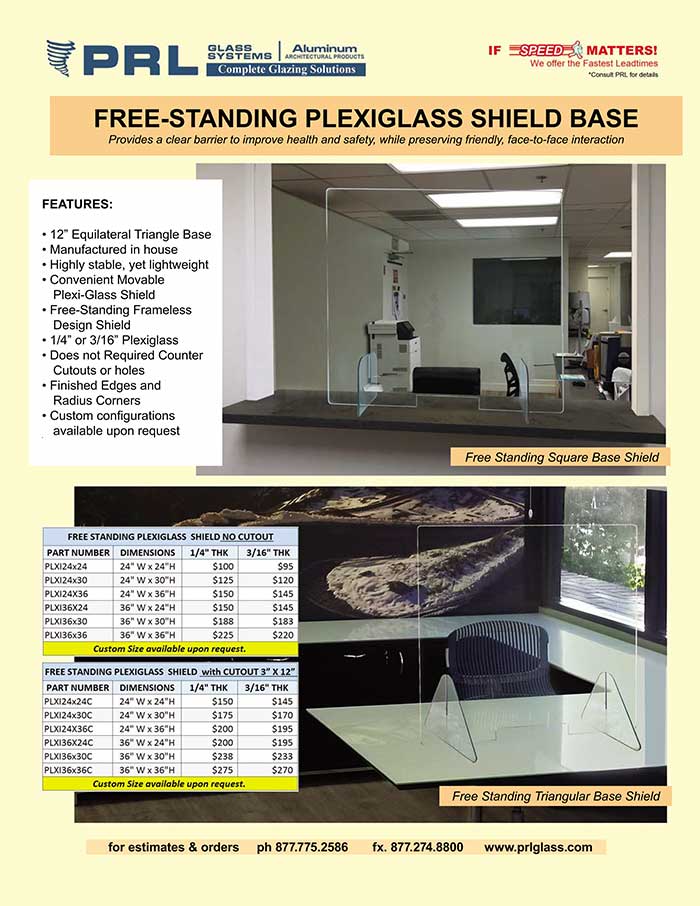 Bid protective plexiglass shields at PRL to bring flexibility to essential business projects. Lighter in weight, self-supporting and movable, these employee-customer barriers easily transport from one surface to another. Adaptable for multiple uses, and crafted with sturdy triangular and rectangular plexiglass bases, our protective shields are a must-have for work desks, reception countertops, check-out areas and Read More...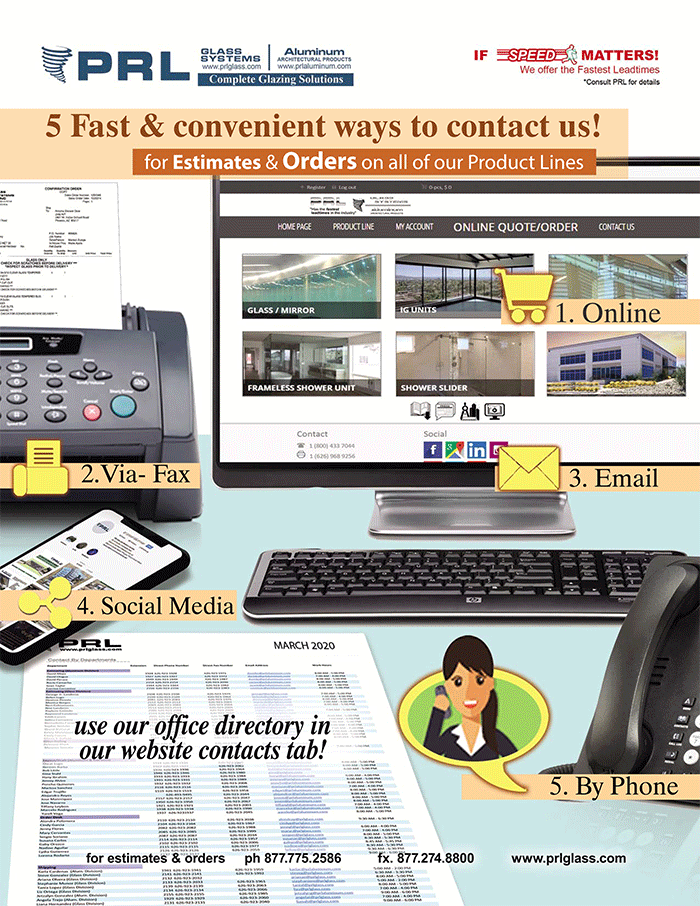 To our will call and walk-in order customers,
In accordance with the new Los Angeles County COVID-19 mandate, PRL has revised our guidelines for our will call customers. Our will call hours are Monday- Saturday. Effective Friday, April 10th all customers and employees will be required to wear face masks or face coverings while in our facilities.
To help protect the health Read More...