Quick Product Photo Gallery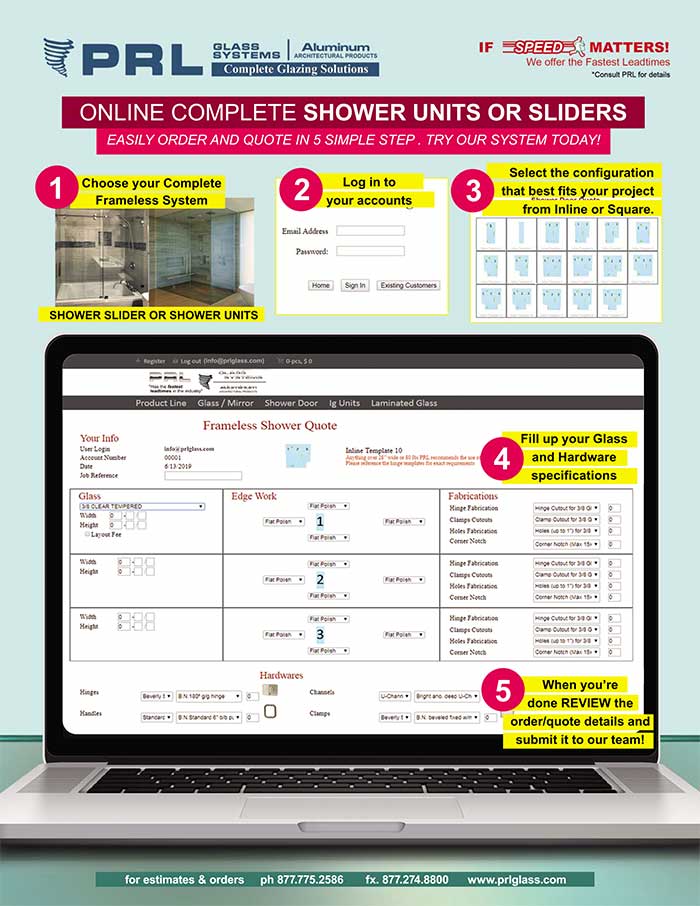 Don't miss out on the convenience of PRL's online ordering system. Available 24/7, you can receive a quote and purchase frameless shower door units and sliders right from your computer. That's right! When you're short on time or have a rushed job, we're there to help you meet your shower deadlines- and without delay! As the only glass fabricator offering Read More...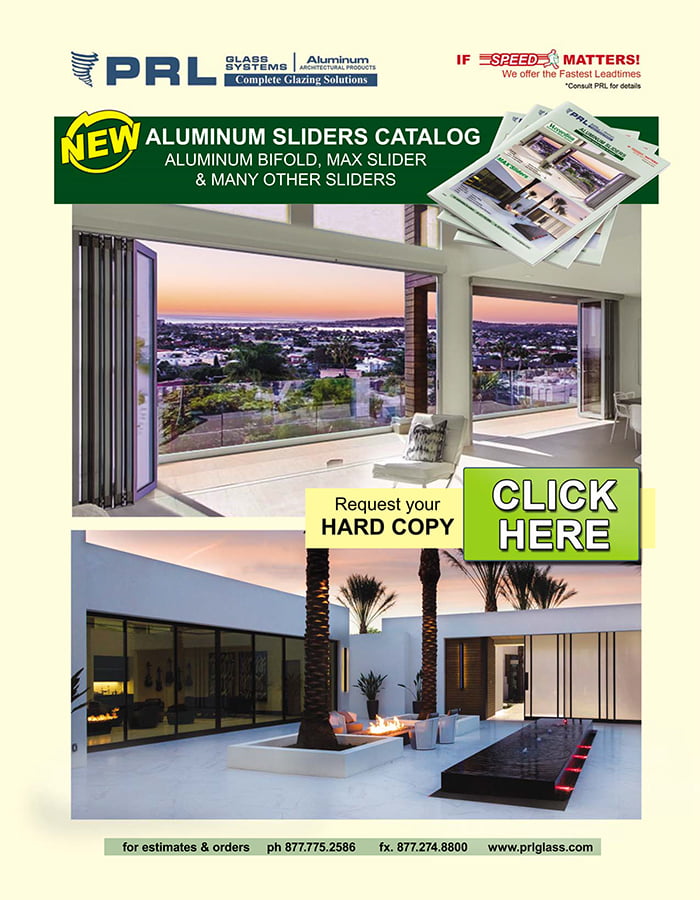 Hot off the presses, PRL's NEW Aluminum Slider Catalog is now available! We put shopping at your fingertips and request yours today. Stay in the know of new sliders trends, all the features on the sliders and amazing photos. Request your catalog now! It couldn't be simpler. Just complete a form on our website.