Quick Product Photo Gallery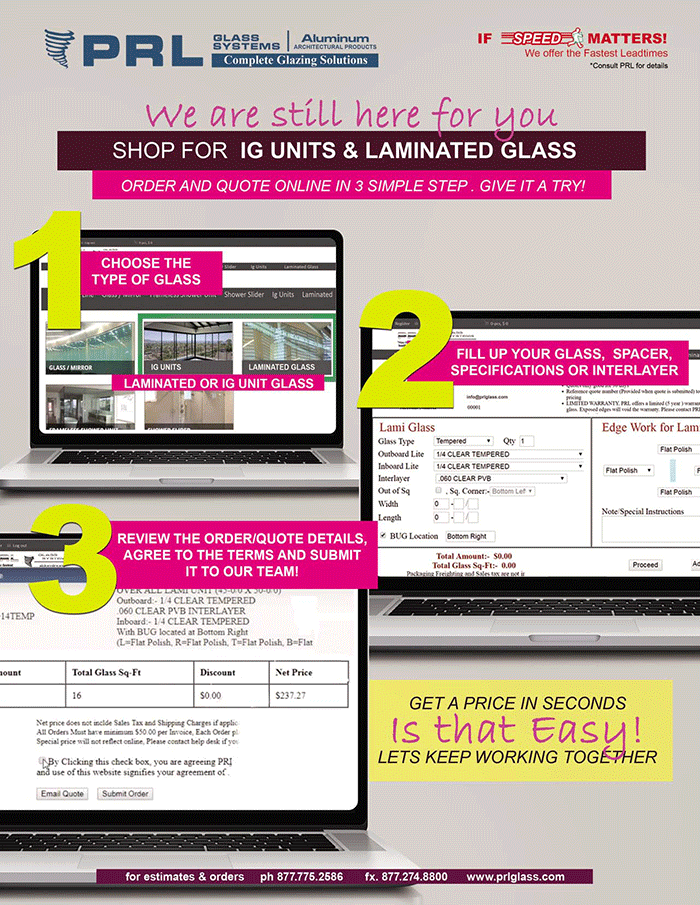 In this challenging time, we will make it easier! Quote or purchase your IG units or laminated glass online at any time of the day. As PRL adopts important safe practices, we want you to know that we are taking every precaution possible and to make you work easier. Our online system makes ordering a couple clicks away. Our Read More...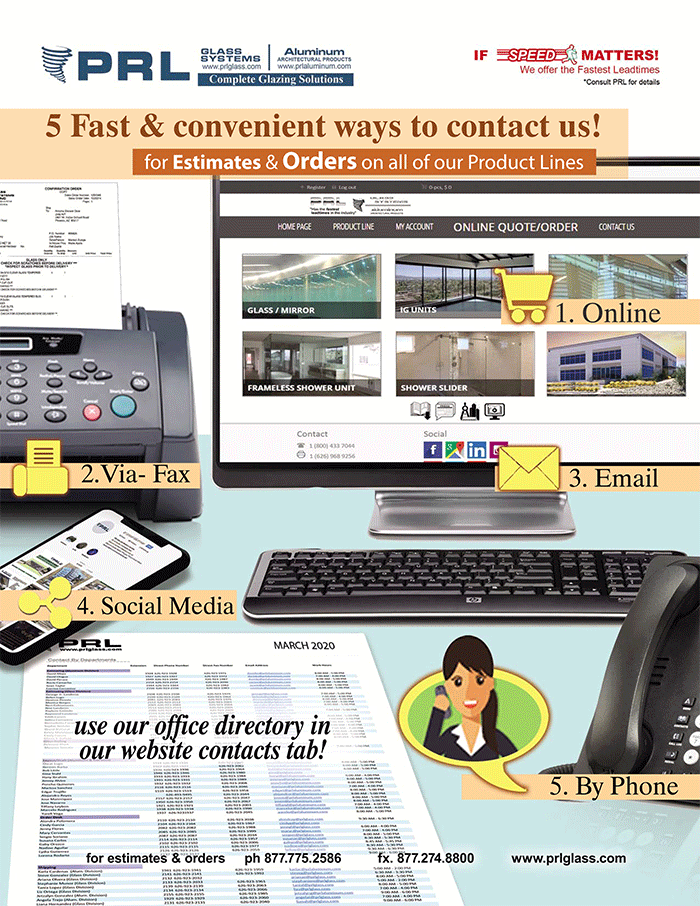 As part of the essential business construction sector, PRL is open in during the corona-virus stay-at-home order throughout California. Our office staff is working at full force throughout this pandemic to ensure you receive the glass and aluminum products you need.
Your business has great value to us so we're reminding you of a fast, convenient way to order and quote Read More...