Quick Product Photo Gallery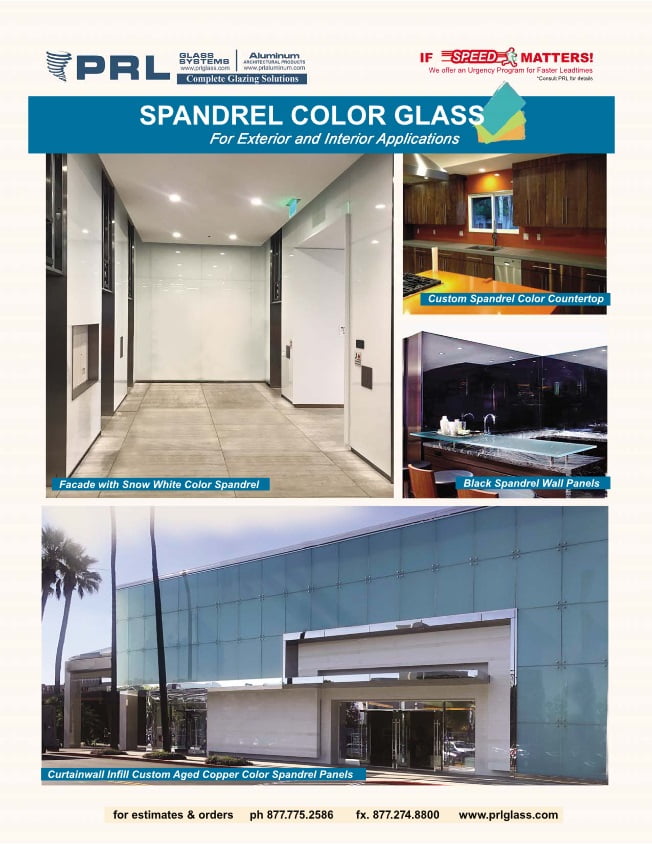 PRL offers spandrel glass colors and can color match any custom color. ICD's OPACI-COAT 300® is a water-based silicone coatings that delivers first-rate opacification for numerous glass types & thicknesses. Ideal for several different projects for interior and exterior wall cladding, Opaci-Coat 300 Spandrel brightens & brings vibrant color to homes, offices, restaurants and much more!
Read More...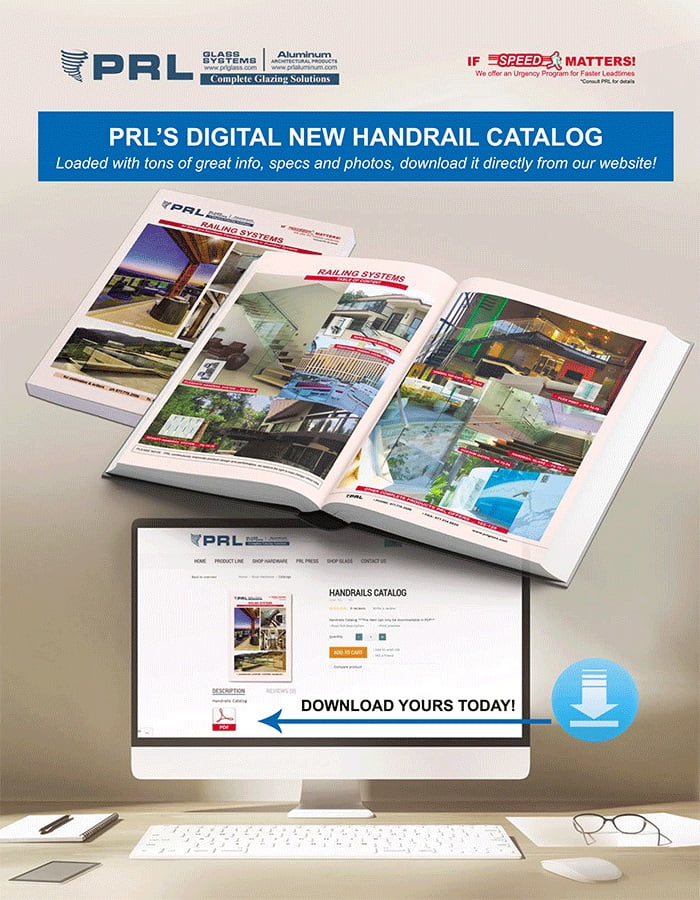 Download PRL's new Digital Handrail catalog! Find out everything you need to know about our systems, components, protective shields and more. Including our entire inventory of railing products, this catalog is a must-have. Loaded with tons of great info, specs and photos, you'll be on your way to designing fabulous projects for your customer's home or office in no time. Read More...