Quick Product Photo Gallery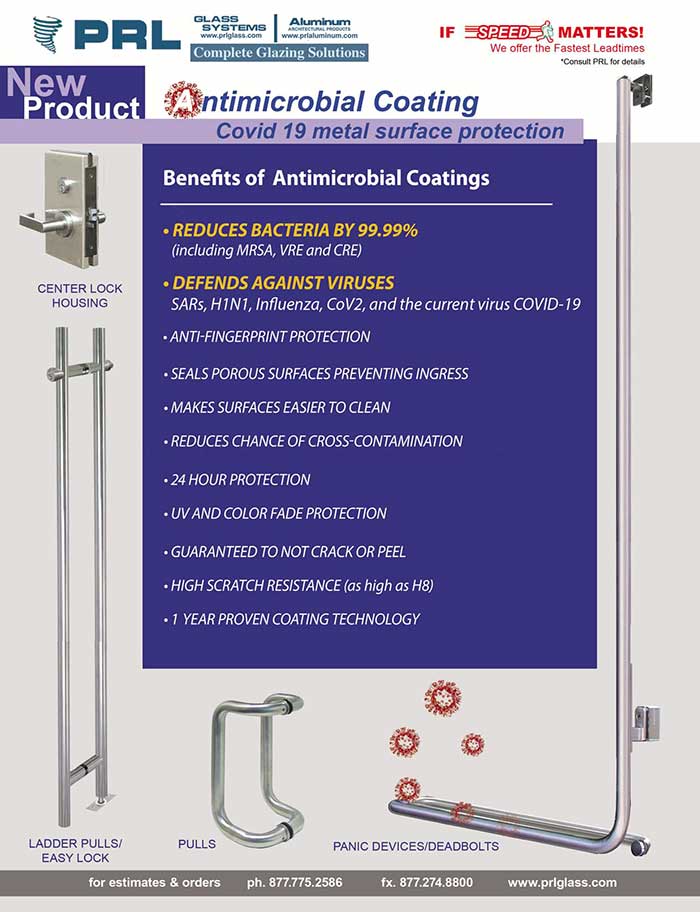 PRL is proud to introduce our New Antimicrobial Coating, a ground-breaking technology offering virtually invisible defense against bacteria and viruses applied to metal surfaces. Applied prior to delivery this new antimicrobial coating will protect your panic devices, deadbolts, ladder pulls and push/pulls from constant contact.
For use in all Read More...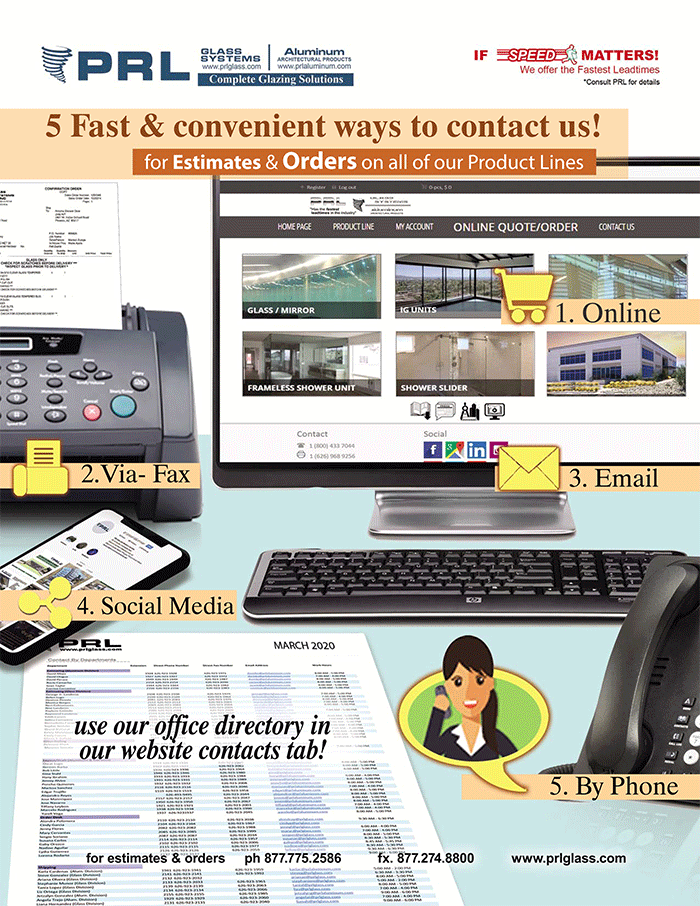 To our will call and walk-in order customers,
In accordance with the new Los Angeles County COVID-19 mandate, PRL has revised our guidelines for our will call customers. Our will call hours are Monday- Saturday. Effective Friday, April 10th all customers and employees will be required to wear face masks or face coverings while in our facilities.
To help protect the health Read More...