Quick Product Photo Gallery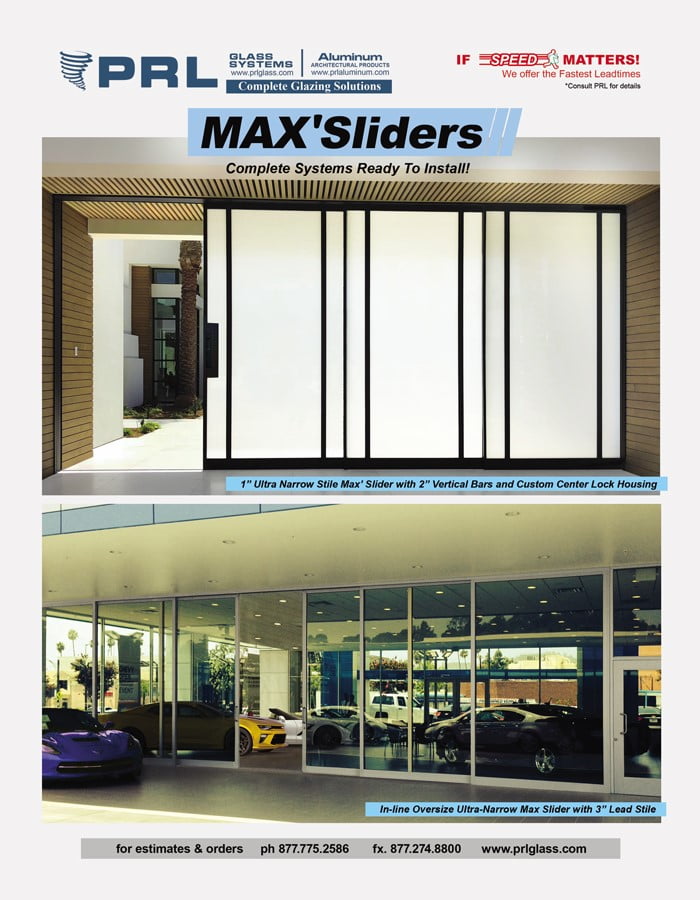 Shop PRL's Ultra-Narrow Max Aluminum Sliders. Our exterior sliding doors have a lot to offer. Rendered in-house in several sliding configurations, these moveable walls meet many project needs. We build Max sliders with durable aluminum frames and sleek 1" vertical stiles. Accepting 1 1/8" IG units, our multi-panel doors grant outstanding sound control, wind and water protection. Read More...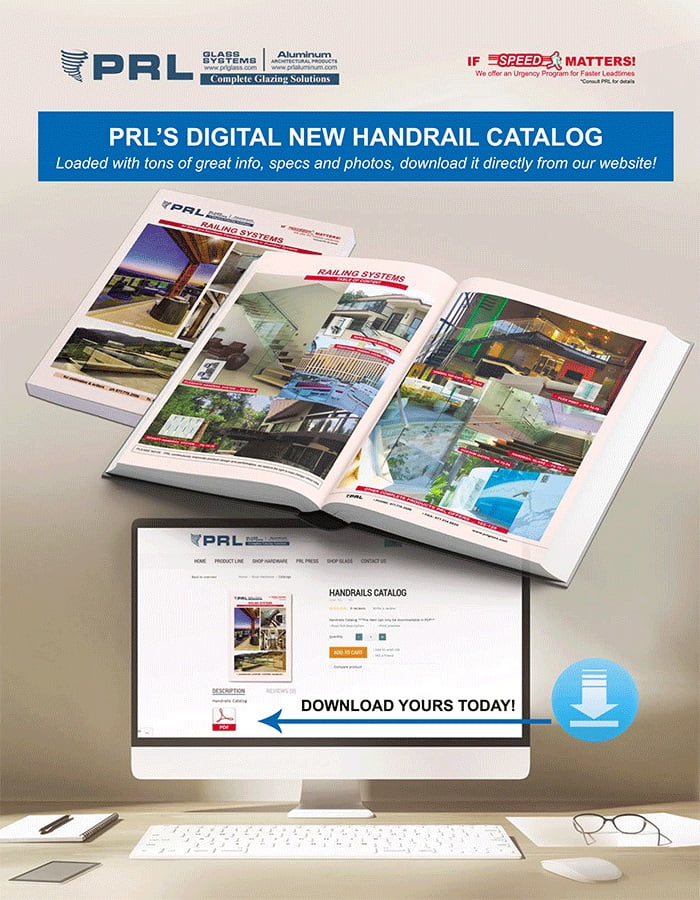 Download PRL's new Digital Handrail catalog! Find out everything you need to know about our systems, components, protective shields and more. Including our entire inventory of railing products, this catalog is a must-have. Loaded with tons of great info, specs and photos, you'll be on your way to designing fabulous projects for your customer's home or office in no time. Read More...