Quick Product Photo Gallery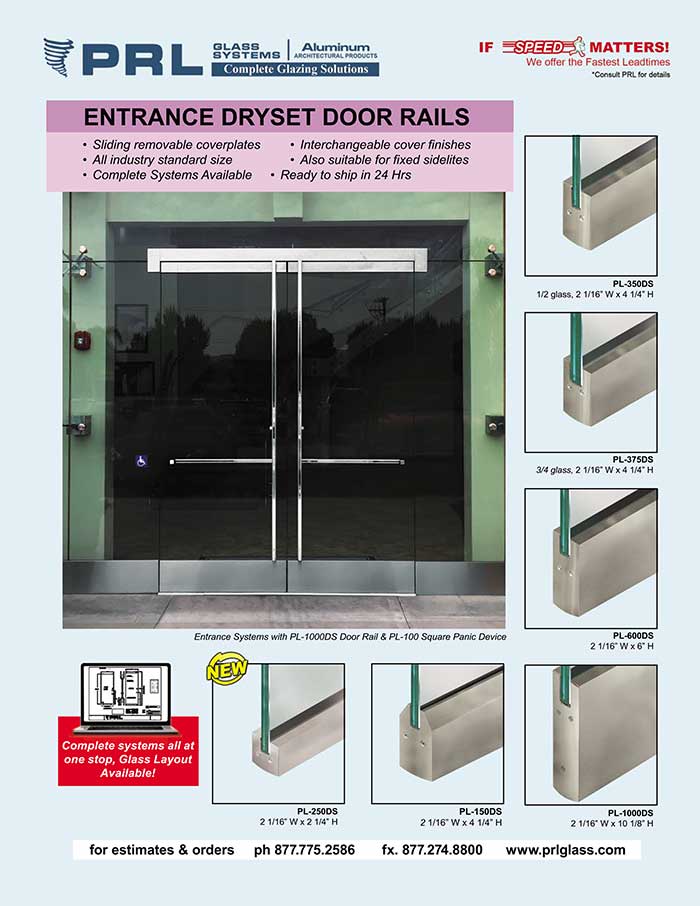 Experience the benefits of PRL's rapid dryset door rails. The clear choice for all-glass entry doors, this hardware line is perfect for interior or exterior commercial and residential applications. Available in a variety of profiles, sizes, lengths and finishes, we can meet endless entrance specifications. And, with interchangeable faceplate covers, our rapid dryset rails make installation and field adjustments a Read More...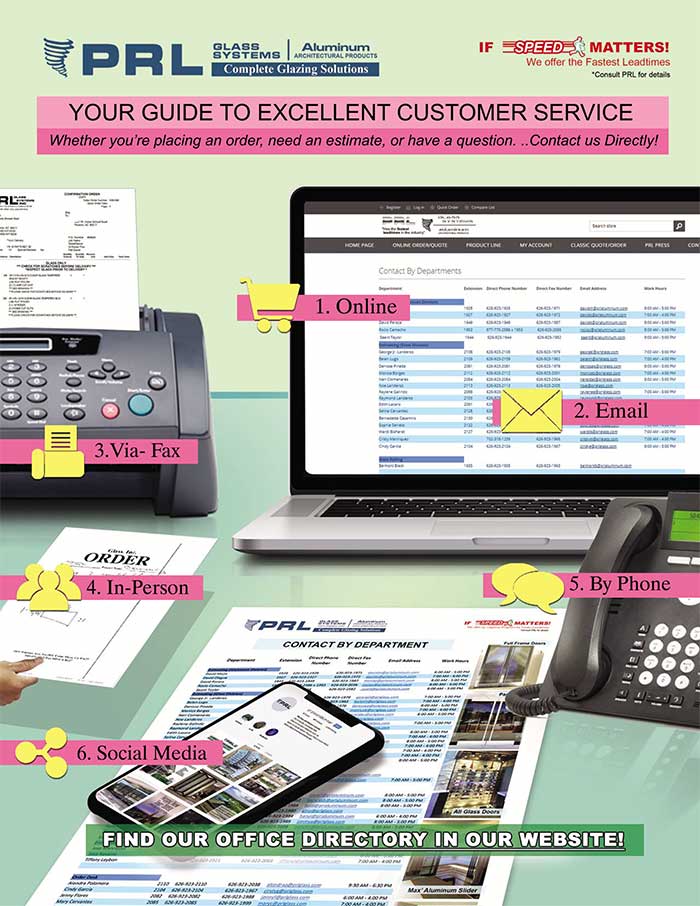 Get in touch with PRL easily by downloading our updated company directory. Your guide to first-rate customer service, this 2020 company directory contains all the contacts needed to get your questions answered. Whether you're placing an order, need an estimate, or have a question about our products or services, our company directory will route you to Read More...