2013 Easy Lock Ladder Pulls Catalog
PRL is honored to present its 2013 Easy Lock Ladder Pull Catalog. The EASY-LOCK PULL SYSTEM is manufactured in house. The lock is strong and has a very elegant and beautiful contemporary design for swinging glass doors, aluminum & full frame clad doors, and sliding doors.
For Complete Architectural Glass and Metal Specifications, Estimates and Orders
Please Feel Free to Contact Us Directly
Toll Free (800) 433-7044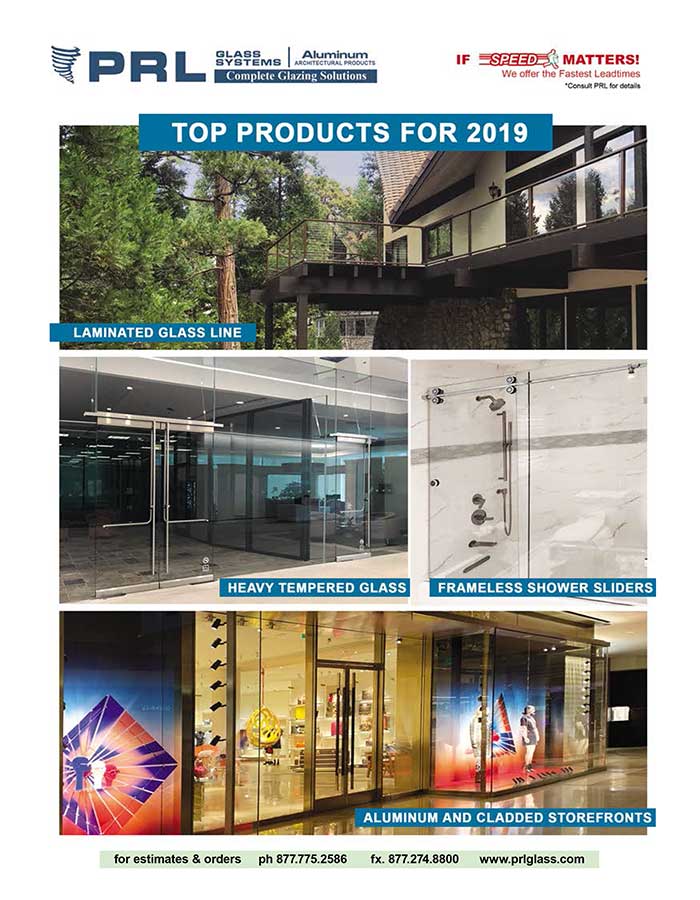 PRL is proud to bring you our top four performing products of 2019; Aluminum and Cladded Storefronts, Heavy tempered, Our new frameless shower systems, and laminated glass line! These 4 product outstanding product lines were a BIG HIT for PRL all year. Let's join the experience together and you too will be satisfied customer.
Complete Aluminum and Cladded Storefronts: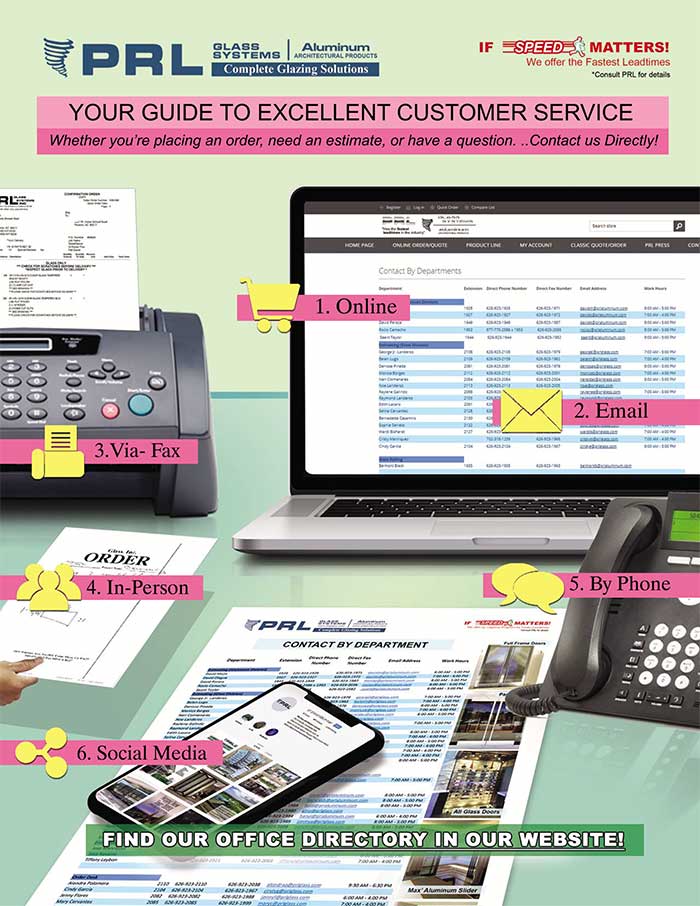 Get in touch with PRL easily by downloading our updated company directory. Your guide to first-rate customer service, this 2020 company directory contains all the contacts needed to get your questions answered. Whether you're placing an order, need an estimate, or have a question about our products or services, our company directory will route you to Read More...