2013 Easy Lock Ladder Pulls Catalog
PRL is honored to present its 2013 Easy Lock Ladder Pull Catalog. The EASY-LOCK PULL SYSTEM is manufactured in house. The lock is strong and has a very elegant and beautiful contemporary design for swinging glass doors, aluminum & full frame clad doors, and sliding doors.
For Complete Architectural Glass and Metal Specifications, Estimates and Orders
Please Feel Free to Contact Us Directly
Toll Free (800) 433-7044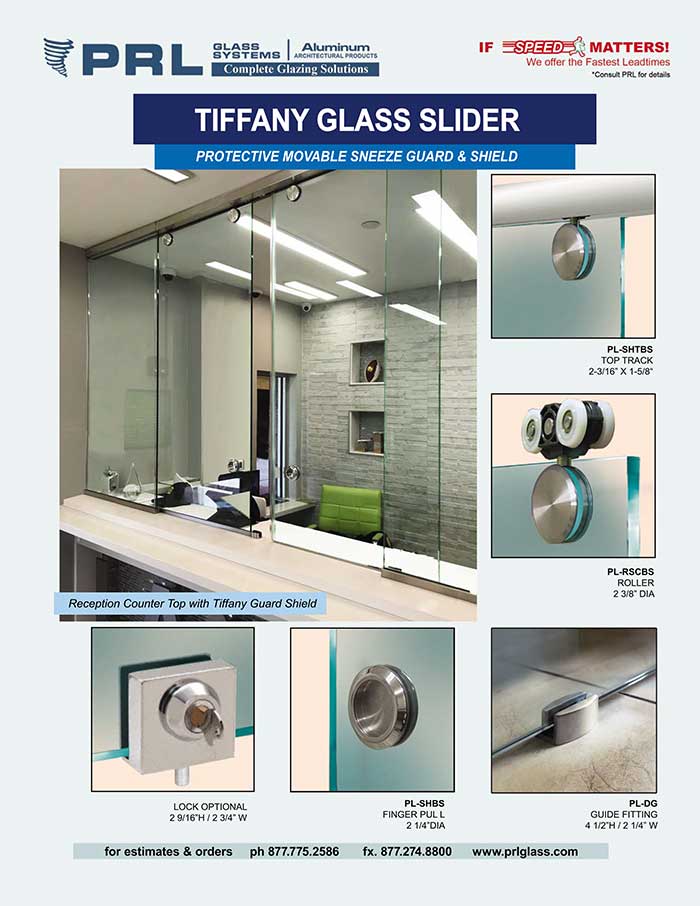 PRL's Tiffany Glass Slider is the new application to protect employees and customers from others while engaging in face-to face transactions. In light of these times, we have seen a significant demand on our Tiffany slider to bring safety and protection but at the same time bring an elegant look and convenient with its movable feature.
Bid PRL's 3/8″ and Read More...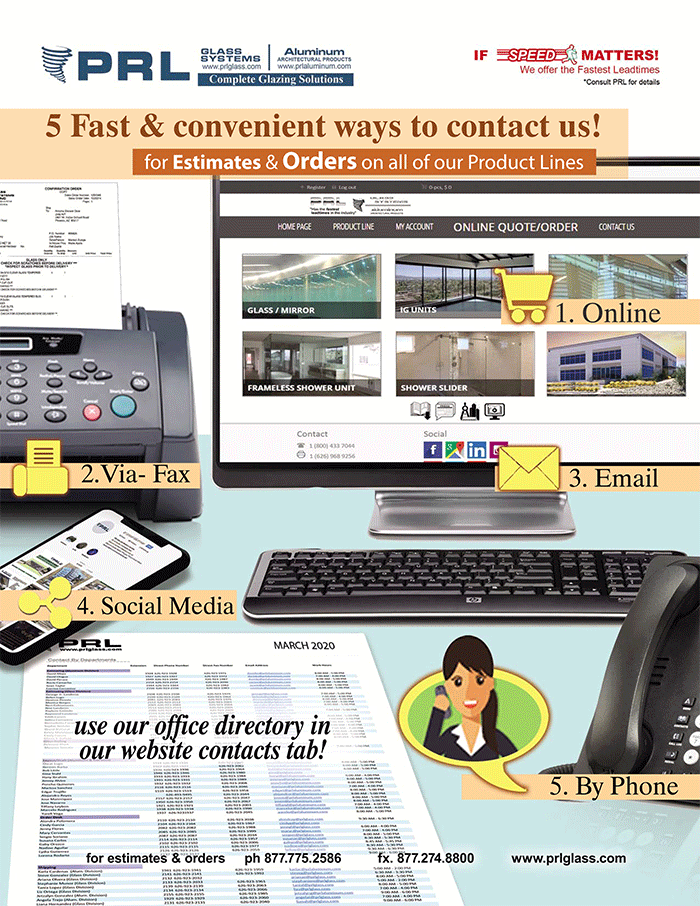 To our will call and walk-in order customers,
In accordance with the new Los Angeles County COVID-19 mandate, PRL has revised our guidelines for our will call customers. Our will call hours are Monday- Saturday. Effective Friday, April 10th all customers and employees will be required to wear face masks or face coverings while in our facilities.
To help protect the health Read More...