2013 Easy Lock Ladder Pulls Catalog
PRL is honored to present its 2013 Easy Lock Ladder Pull Catalog. The EASY-LOCK PULL SYSTEM is manufactured in house. The lock is strong and has a very elegant and beautiful contemporary design for swinging glass doors, aluminum & full frame clad doors, and sliding doors.
For Complete Architectural Glass and Metal Specifications, Estimates and Orders
Please Feel Free to Contact Us Directly
Toll Free (800) 433-7044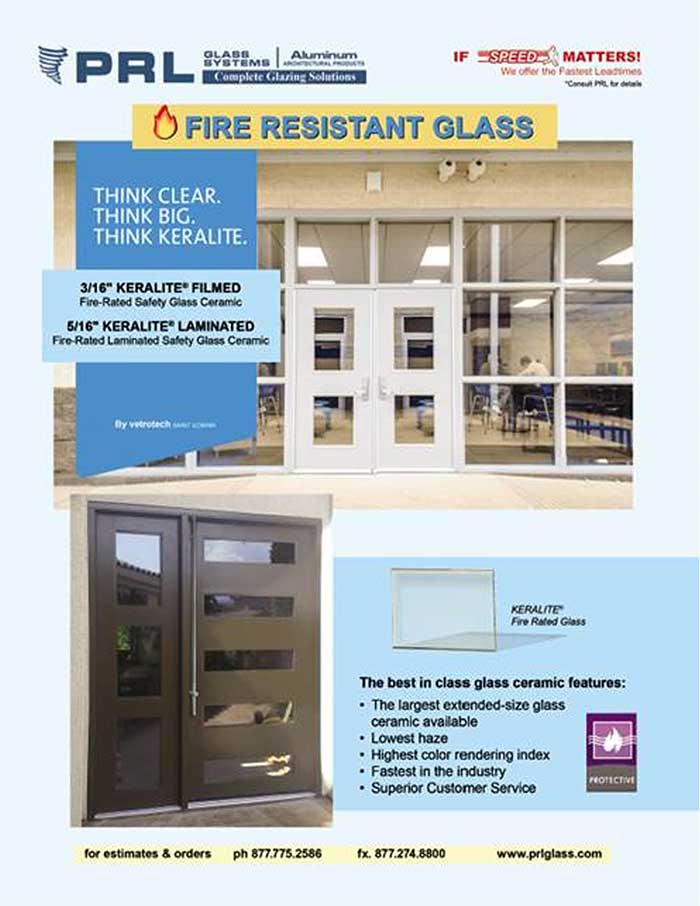 Defend against the spread of flames and smoke. Bid PRL's collection of fire resistant glass. Available in filmed and laminated glass-ceramic, this Keralite® product not only offers superior protection but excellent clarity. Furnished in a wide variety of sizes, this safety glass can fit a host of windows, doors, storefronts and more in institutions and homes. Get your fire resistant Read More...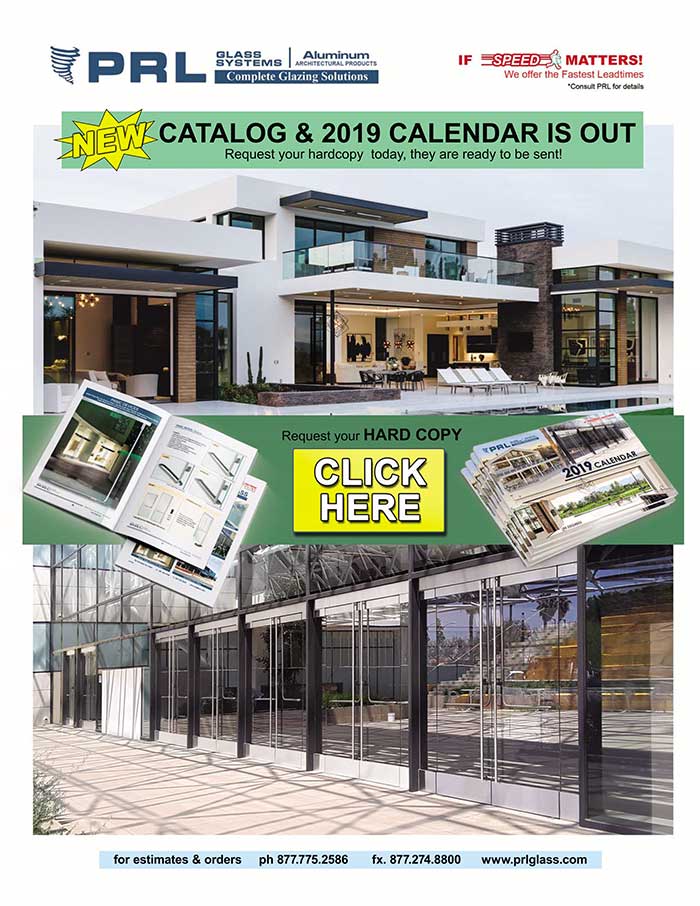 Start the new year out right with a New 2019 PRL Calendar. Featuring terrific monthly photos of our glass and aluminum products, our calendar will keep you organized while learning about all we have to offer.
Also, A must-have tool provides wealth of useful information is PRL's new 2018 Architectural Glass catalog request your hard Read More...