Los Angeles County Tempering Oven 96 x 172
PRL's New TEMPERING OVEN 96″ x 172″ is now operating at full force! The addition of this new oven will increase our production capacity and our ability to temper larger glass sizes. Our new optimization process will make PRL the strongest and fastest tempering glass fabricator/manufacturer in the industry.
Our goal is to be your single-source supplier; providing you with a state of the art tempering oven to fill all your temper glass needs, cost-saving convenience along with excellent service. We hope that our unmatched NEXT DAY service will assist you to improve and better all your business needs.
PRL takes its business very seriously and works very hard for both of us to succeed!!!
Simply supply us your specifications and let us put this 96″ x 172″ OVEN to work for you! Toll Free 800-433-7044.
For Complete Tempered Glass Specifications, Estimates and Orders
Please Feel Free to Contact Us Directly
Toll Free (800) 433-7044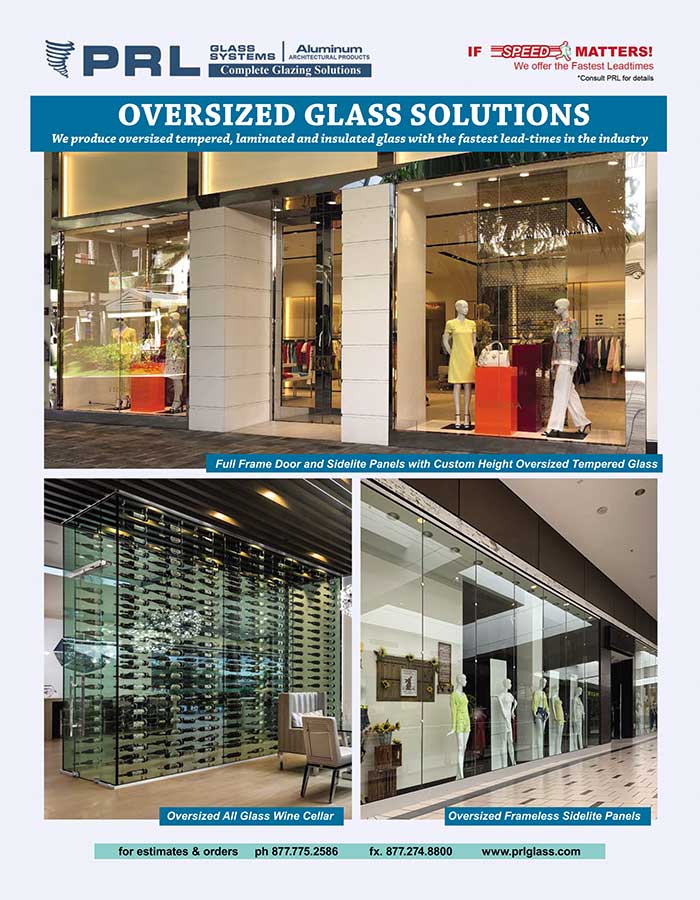 Need oversized glass panels for your commercial or residential project? Find them at PRL of Los Angeles County. Whether your specifications call for tempered, laminated or insulated glass units, our oversized capabilities beat all the rest. Just one of the reasons why we're the preferred glass supplier for architects and contractors.
What sets PRL apart from the competition? We produce oversized Read More...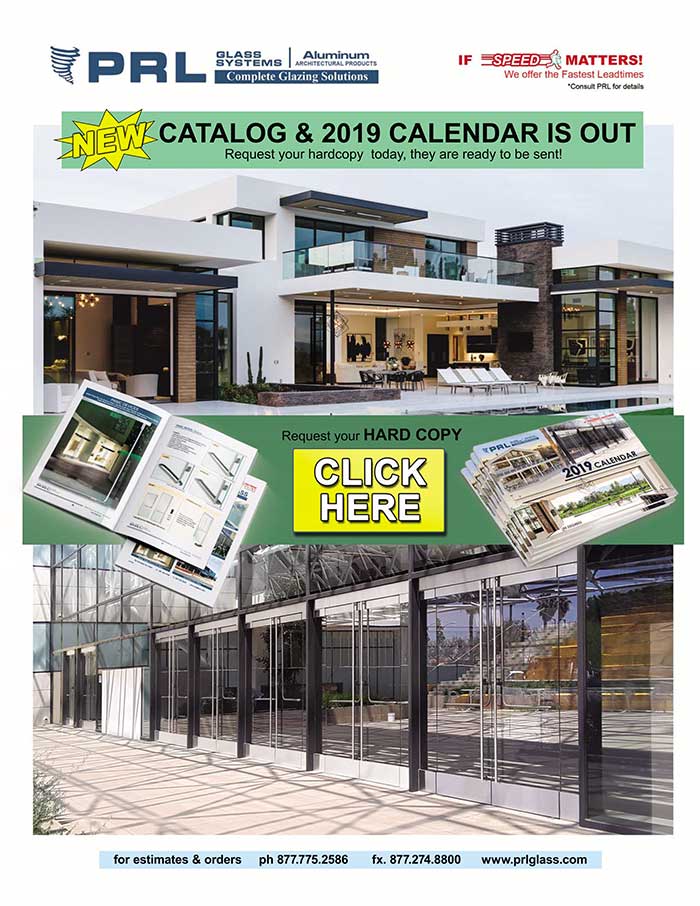 Start the new year out right with a New 2019 PRL Calendar. Featuring terrific monthly photos of our glass and aluminum products, our calendar will keep you organized while learning about all we have to offer.
Also, A must-have tool provides wealth of useful information is PRL's new 2018 Architectural Glass catalog request your hard Read More...