Glass Door Patch Fitting Locks
Our PL-18102 Patch Fitting Euro-Style Latch Lock is available with a domestic cylinder. The PL-18100 Euro-Style Latch Strike is available when the lock is used adjacent to a glass sidelight panel.
Our PL-19102 Patch Fitting Euro-Style Latch Lock offers a more contemporary profile and is available with European cylinder or no cylinder. The matching 19100 Strike Housing is available when used adjacent to a glass sidelight panel.
Our PL-16300 is a versatile Patch Fitting Euro-style dead bolt
Locks can be used as a center lock housing at the side of the glass door or at the bottom of a door, locking into the floor. This lock offers a very compact design, only 4-5/16 x 3-1/16, while still accommodating a domestic cylinder, capable of using IC core cylinders.
These are only a few of the patch fitting locks available from PRL for use on All Glass Door Entrance Systems. With this hardware a glass door can be locked without requiring continuous door rails or large lock housings.
Euro-style patch fitting locks are available with finished cover plates in stainless steel (polished and brushed), brass (polished and brushed) and Anodized Aluminum (Clear and Bronze), as well as custom finishes such as painted and oil rubbed bronze.
2013 Easy Lock Ladder Pulls Catalog
For Glass Door Patch Fitting Locks Estimates and Orders
Please Feel Free to Contact Us Directly
Toll Free (800) 433-7044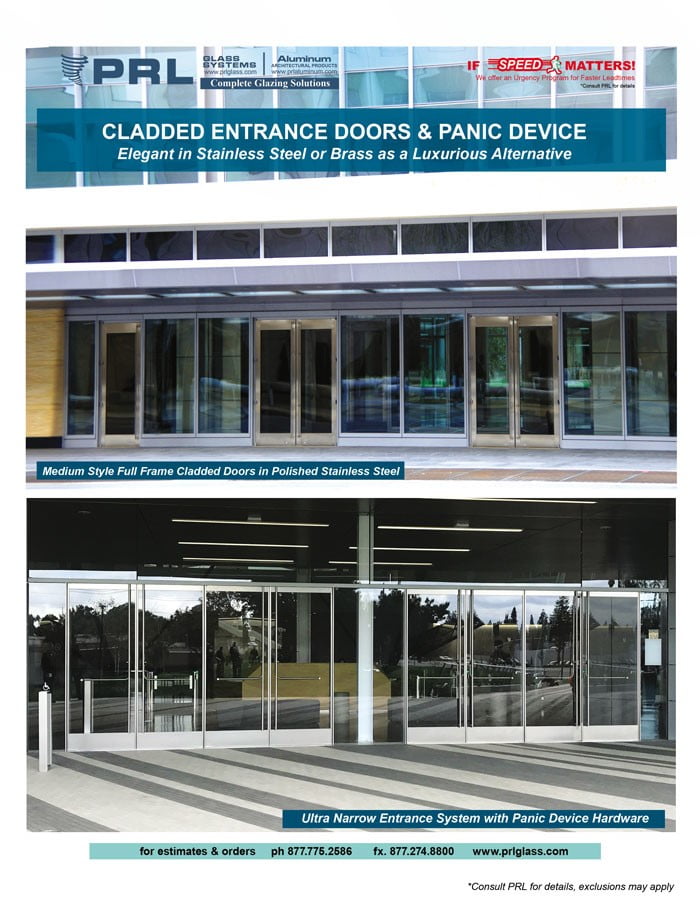 Shop full framed panic doors at PRL. We offer 3 vertical stiles and 3 crash bar designs to meet your emergency egress needs. Extruded in-house, our cladded entry doors withstand the heaviest of demands. And the strongest on the market, our panic devices accommodate accessways up to 120" tall. Sold as complete packages, these full framed systems Read More...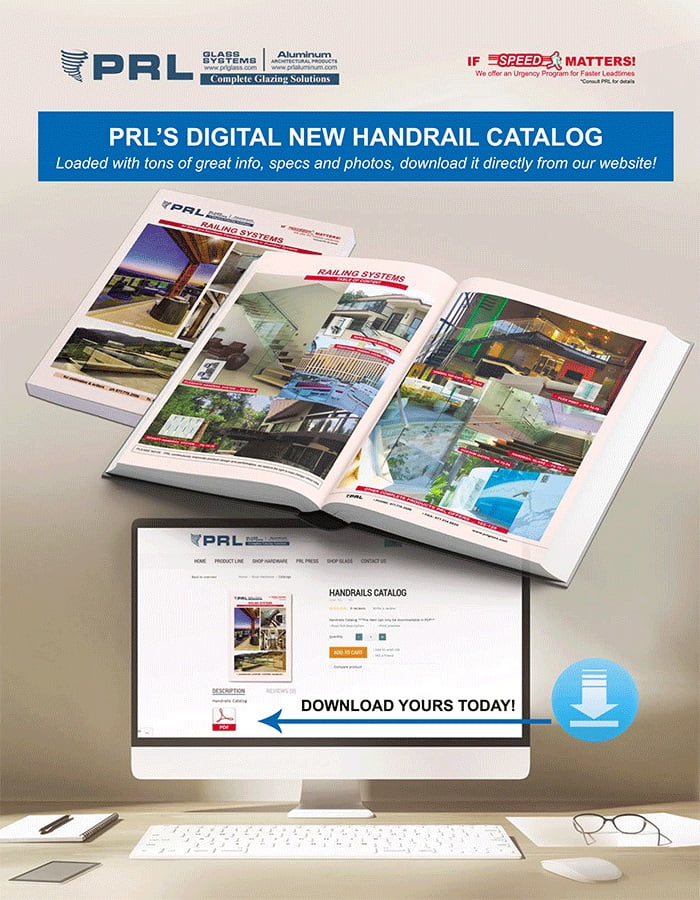 Download PRL's new Digital Handrail catalog! Find out everything you need to know about our systems, components, protective shields and more. Including our entire inventory of railing products, this catalog is a must-have. Loaded with tons of great info, specs and photos, you'll be on your way to designing fabulous projects for your customer's home or office in no time. Read More...