2015 Architectural Glass And Metal Catalog
We offer complete manufactured glazing systems as well as loose components to accommodate your preferences. PRL fabricates laminated, tempered glass and we extrude our own aluminum in house.
The majority of our products are shipped prefabricated to your exact sizes and specifications, ready for a fast installation, thereby saving you time and money!
Our promise to you is to continue to provide the FASTEST lead-times and BEST QUALITY in the industry and we thank you for your continued support!
For Complete Architectural Glass and Metal Specifications, Estimates and Orders
Please Feel Free to Contact Us Directly
Toll Free (800) 433-7044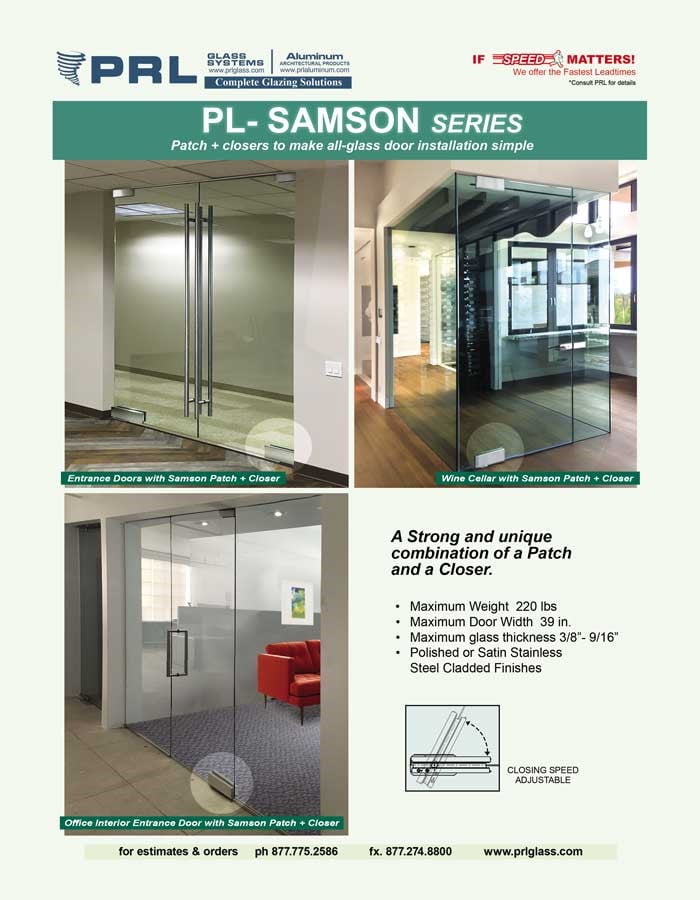 PRL's All-Glass Door Samson Patch Closer makes installation simple. A great alternative to overhead and traditional floor spring closers, this hydraulic Euro hardware is a reliable patch fitting and a closer all-in-one. Made for interior pivoting all-glass entries, they're mounted without a concrete recess, so you don't have to core out the floor. Read on to learn how our Samson Read More...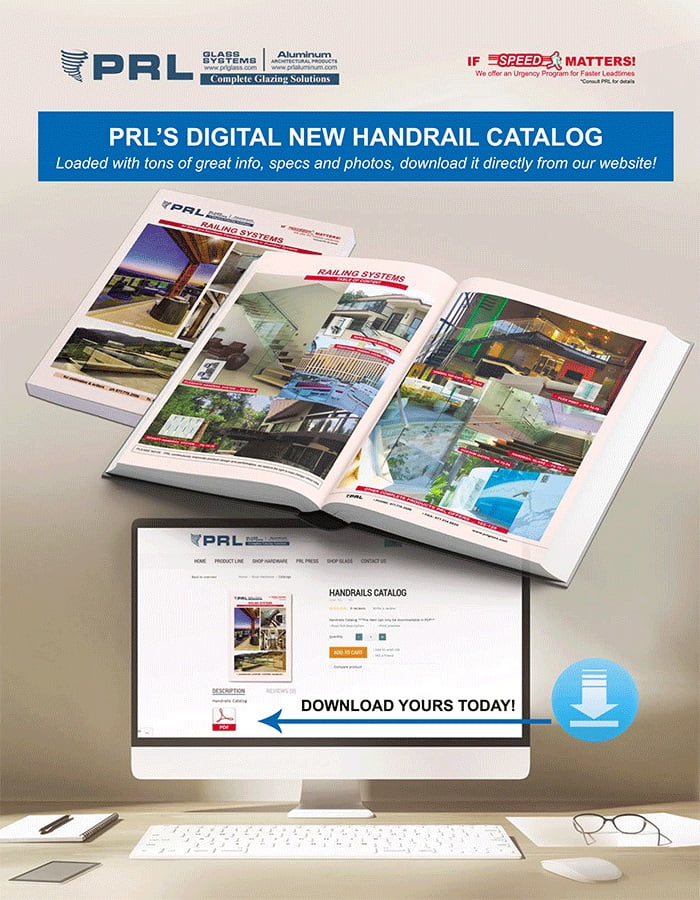 Download PRL's new Digital Handrail catalog! Find out everything you need to know about our systems, components, protective shields and more. Including our entire inventory of railing products, this catalog is a must-have. Loaded with tons of great info, specs and photos, you'll be on your way to designing fabulous projects for your customer's home or office in no time. Read More...