2015 Architectural Glass And Metal Catalog
We offer complete manufactured glazing systems as well as loose components to accommodate your preferences. PRL fabricates laminated, tempered glass and we extrude our own aluminum in house.
The majority of our products are shipped prefabricated to your exact sizes and specifications, ready for a fast installation, thereby saving you time and money!
Our promise to you is to continue to provide the FASTEST lead-times and BEST QUALITY in the industry and we thank you for your continued support!
For Complete Architectural Glass and Metal Specifications, Estimates and Orders
Please Feel Free to Contact Us Directly
Toll Free (800) 433-7044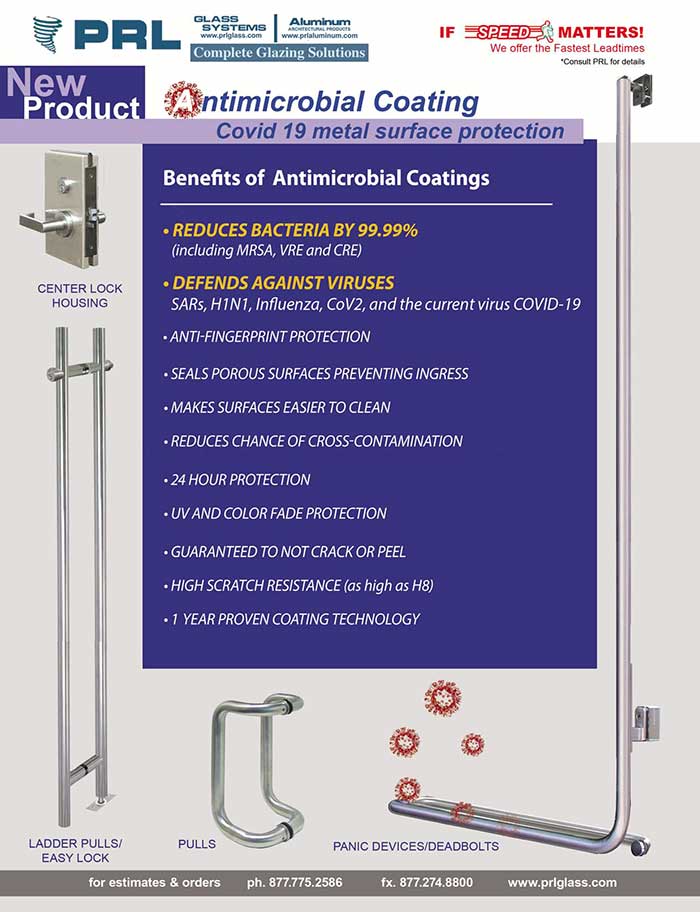 PRL is proud to introduce our New Antimicrobial Coating, a ground-breaking technology offering virtually invisible defense against bacteria and viruses applied to metal surfaces. Applied prior to delivery this new antimicrobial coating will protect your panic devices, deadbolts, ladder pulls and push/pulls from constant contact.
For use in all Read More...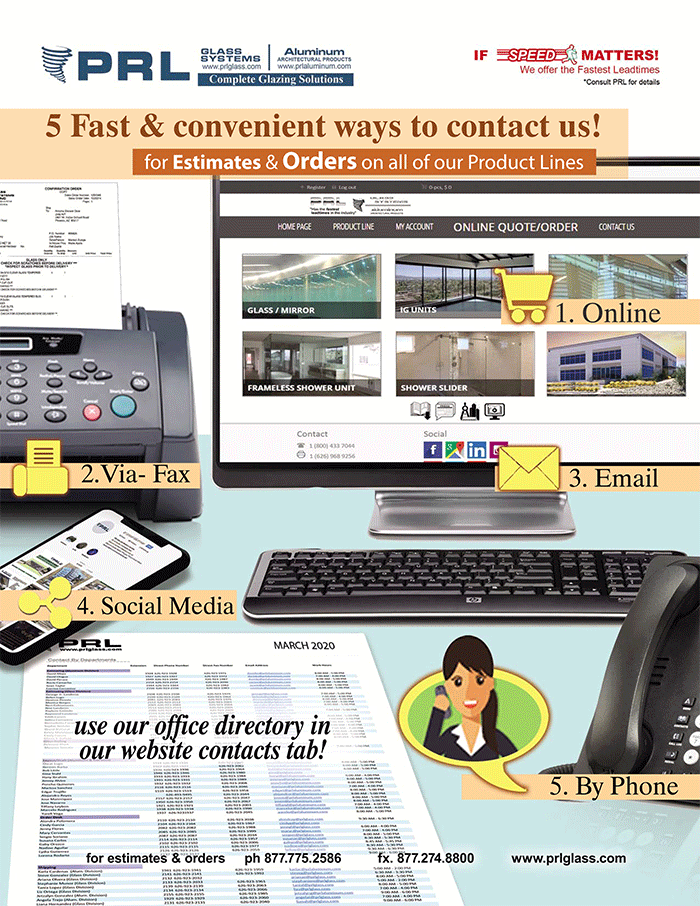 To our will call and walk-in order customers,
In accordance with the new Los Angeles County COVID-19 mandate, PRL has revised our guidelines for our will call customers. Our will call hours are Monday- Saturday. Effective Friday, April 10th all customers and employees will be required to wear face masks or face coverings while in our facilities.
To help protect the health Read More...