2016 Shower Door and Enclosure Catalog
PRL is honored to present our 2016 Shower Door and Enclosure Catalog. We want to thank our customers for sharing your project photos with us and making it possible for us to provide you with this attractive new catalog, a new selling tool for you!
For the finest in frameless shower doors and systems, contact PRL of Southern California. Offering an impressive assortment of shower door styles, a vast array of shower glass types and an expansive collection of shower hardware, we produce beautiful residential and commercial shower enclosures of the highest quality.
Manufacturing all frameless shower units in-house, we can render virtually any geometric shower configuration and opening size. Whether your architectural designs call for a traditional or custom layout, we can meet your shower and bath needs. Simply send us your specifications and we'll build a shower door enclosure just for you.
Supplying premium quality shower products to the glazing industry since 1989, it's easy to see why PRL is the leading supplier of frameless shower doors and systems for specifiers and architects. Not only do we manufacture first-rate products, but we deliver them with the fastest lead-times in the industry!
The majority of our shower units are shipped prefabricated to your exact sizes, channels are cut to size and specifications, ready for a fast installation, thereby saving you time and money!
For Complete Shower Specifications, Estimates and Orders
Please Feel Free to Contact Us Directly
Toll Free (800) 433-7044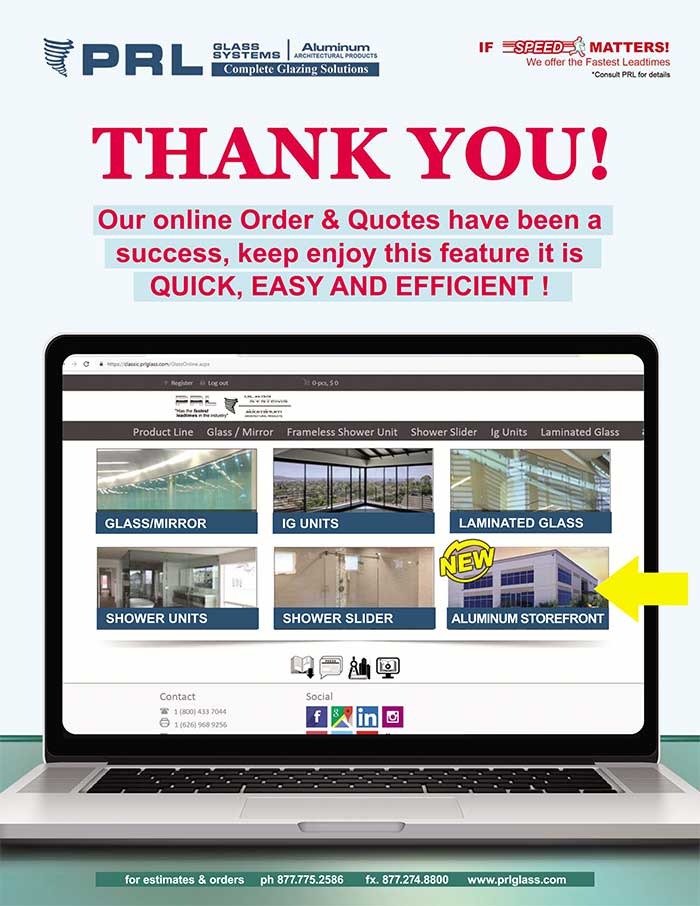 Thank you to everyone for making our quick online ordering and quoting system such a success. When it comes to buying glass, laminated glass, IG Units, shower unit, shower sliders, and storefront stock lengths, it all adds up to better with us.
At PRL, we value your time as much as you do. That's why our online system provides a number Read More...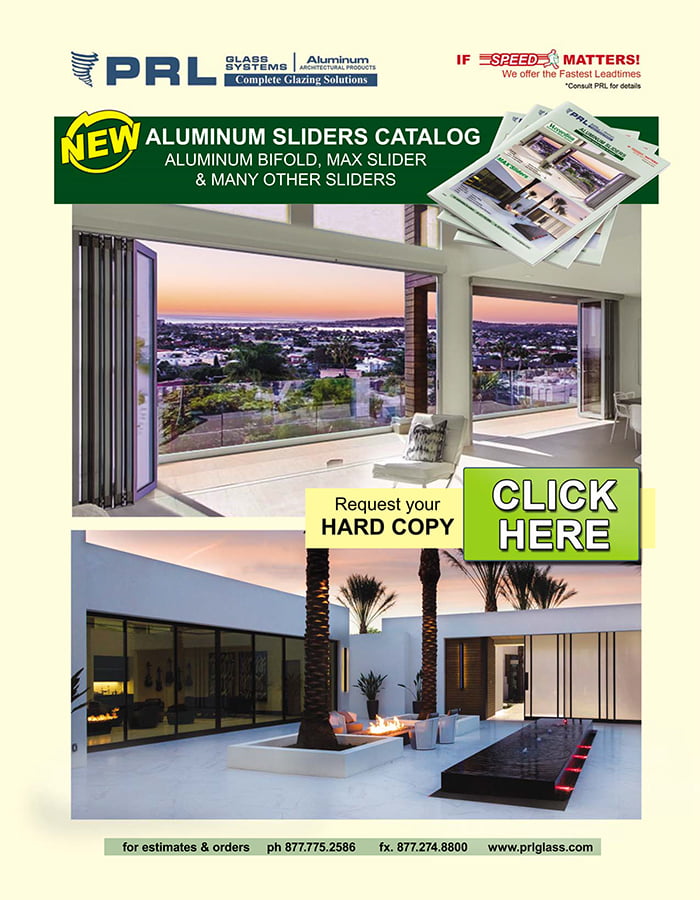 Hot off the presses, PRL's NEW Aluminum Slider Catalog is now available! We put shopping at your fingertips and request yours today. Stay in the know of new sliders trends, all the features on the sliders and amazing photos. Request your catalog now! It couldn't be simpler. Just complete a form on our website.