Center Strike Housing Lock
The 4″ x 10″ and 6″ x 10″ center lock housing and strike housings are adaptable to all glass door styles. These premium performance lock sets are built with a heavy-duty mortise chassis for all glass door applications. The center lock housing is designed to receive mortise latch locks, mortise deadlocks with lever handles or combination latch lock/deadbolts.
Premium Performance Center Strike Lock Sets
When using a center lock housing and strike housing combination on a pair of doors, one door becomes the active leaf while the other door must be deadlocked and remain inactive. The center strike housing is specially machined to accept the strike. If a strike housing is not required, a strike plate for the jamb is supplied.
A variety of center lock functions can be achieved depending on the requirements necessary for a specific entrance. Please contact our technical department for assistance in determining the correct type of center locking hardware to be used for your entrance requirements.
2013 Easy Lock Ladder Pulls Catalog
Architectural Glass and Metal Hardware
For Center Strike Housing Lock Estimates and Orders
Please Feel Free to Contact Us Directly
Toll Free (800) 433-7044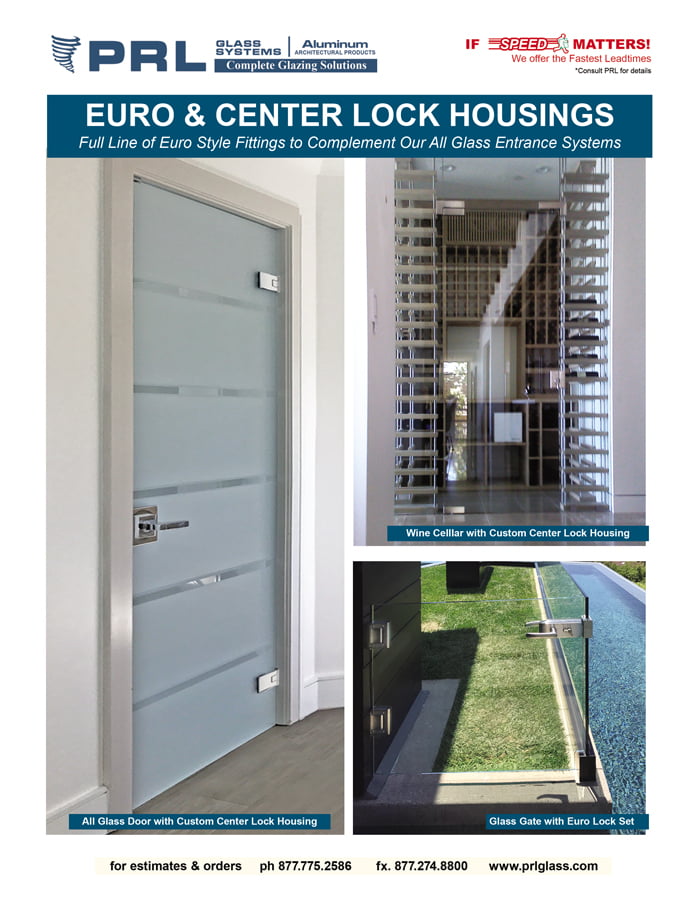 Find a great collection of Euro and center lock housings at PRL. Perfect for complete all-glass entrance systems, gates, fences and more, this hardware brings peace of mind to many doors. Our Euro locks deliver compact designs that complement our patch fittings. Installed at the bottom of all-glass doors, they provide an unobtrusive look. Sporting traditional handles, Read More...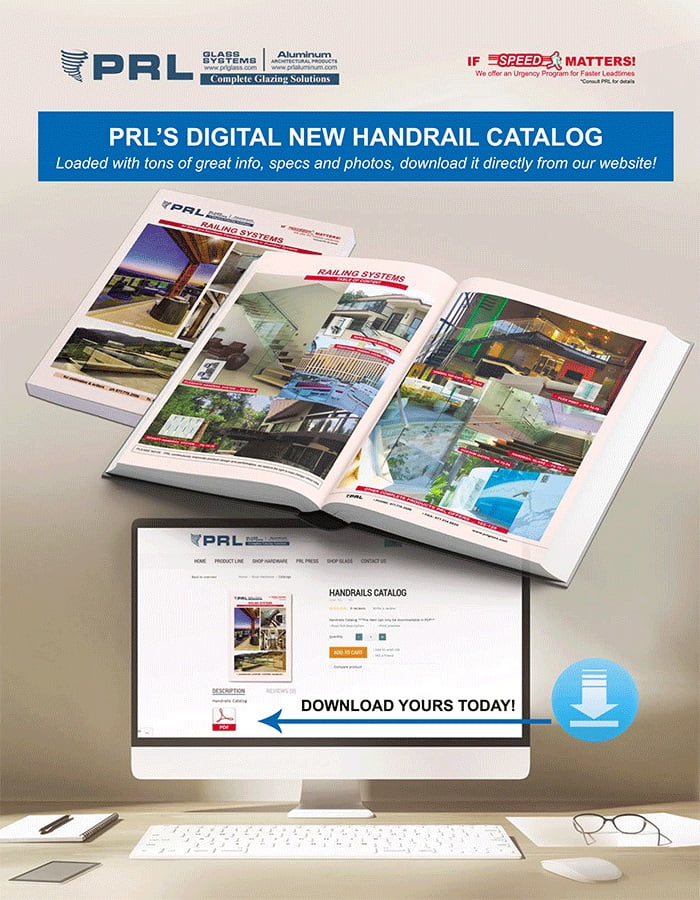 Download PRL's new Digital Handrail catalog! Find out everything you need to know about our systems, components, protective shields and more. Including our entire inventory of railing products, this catalog is a must-have. Loaded with tons of great info, specs and photos, you'll be on your way to designing fabulous projects for your customer's home or office in no time. Read More...