Architectural Metal Manufacturing
PRL has been serving, manufacturing architectural glass and metal products for the glazing industry since 1989. We provide custom manufacturing such as; brake formed shapes, panels, flashing, aluminum/stainless handrail top cap, base shoe covers, column covers. PRL can manufacturer complete brass and stainless steel clad storefronts and clad doors.
We offer aluminum extrusions, custom metal fabrication, machining and metal finishing services.
We stock brass, stainless steel, clear & bronze anodized sheets. Our lead-times are the fastest in the glazing industry, guaranteed!
Simply supply us your architectural specifications and let us take care of the rest Toll Free 800-433-7044.
For Complete Architectural Metal Specifications, Estimates and Orders
Please Feel Free to Contact Us Directly
Toll Free (800) 433-7044
Quick Product Photo Gallery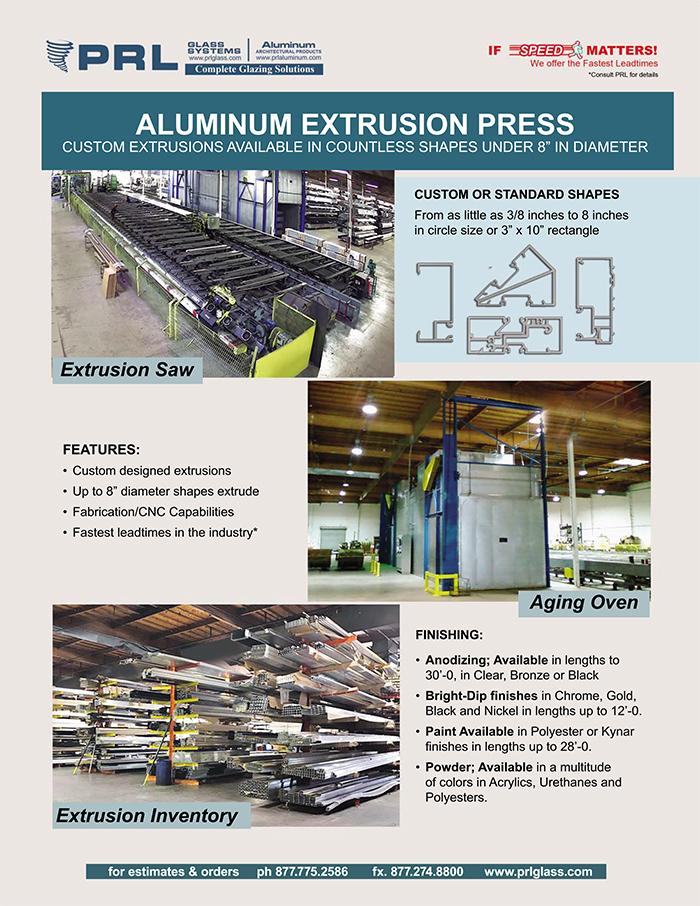 At PRL we have the capabilities to extrude custom aluminum extrusions when the standard extrusions do not meet your requirement. Whether you're designing storefronts, curtain walls we can produce virtually any extrusion, to your specifications.
PRL can cut all stock lengths to specific custom length with the result on saving money and waste on your next Read More...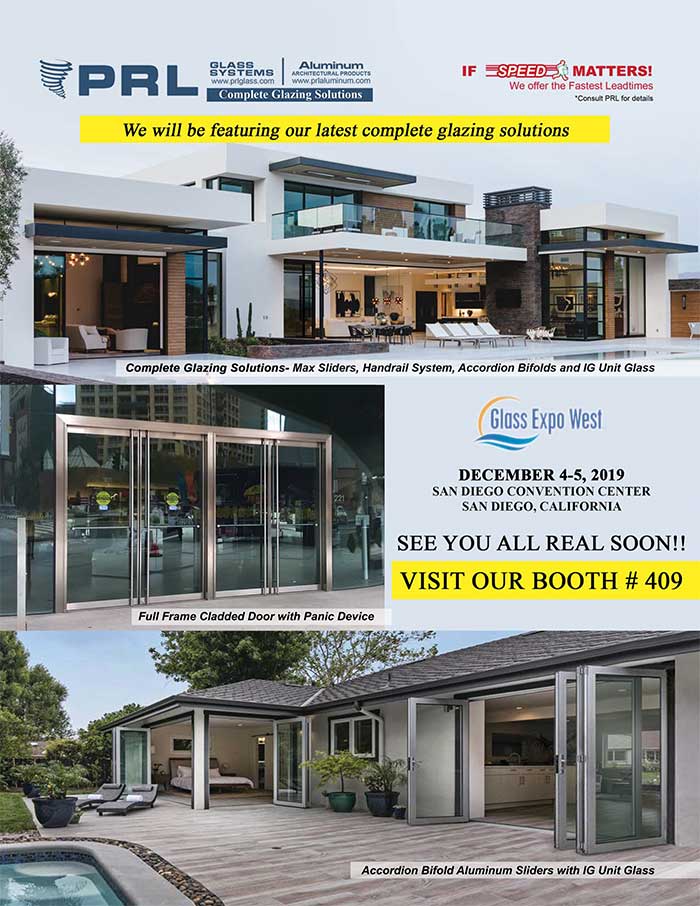 PRL invites you to stop by our booth at this year's Glass Expo West. Come spend the day learning what PRL can do for you! We will be featuring latest products and services in the architectural glass and metal industry. Mark your calendar and come spend a few minutes to learn about us and all the amazing products PRL has Read More...