Architectural Metal Manufacturing
PRL has been serving, manufacturing architectural glass and metal products for the glazing industry since 1989. We provide custom manufacturing such as; brake formed shapes, panels, flashing, aluminum/stainless handrail top cap, base shoe covers, column covers. PRL can manufacturer complete brass and stainless steel clad storefronts and clad doors.
We offer aluminum extrusions, custom metal fabrication, machining and metal finishing services.
We stock brass, stainless steel, clear & bronze anodized sheets. Our lead-times are the fastest in the glazing industry, guaranteed!
Simply supply us your architectural specifications and let us take care of the rest Toll Free 800-433-7044.
For Complete Architectural Metal Specifications, Estimates and Orders
Please Feel Free to Contact Us Directly
Toll Free (800) 433-7044
Quick Product Photo Gallery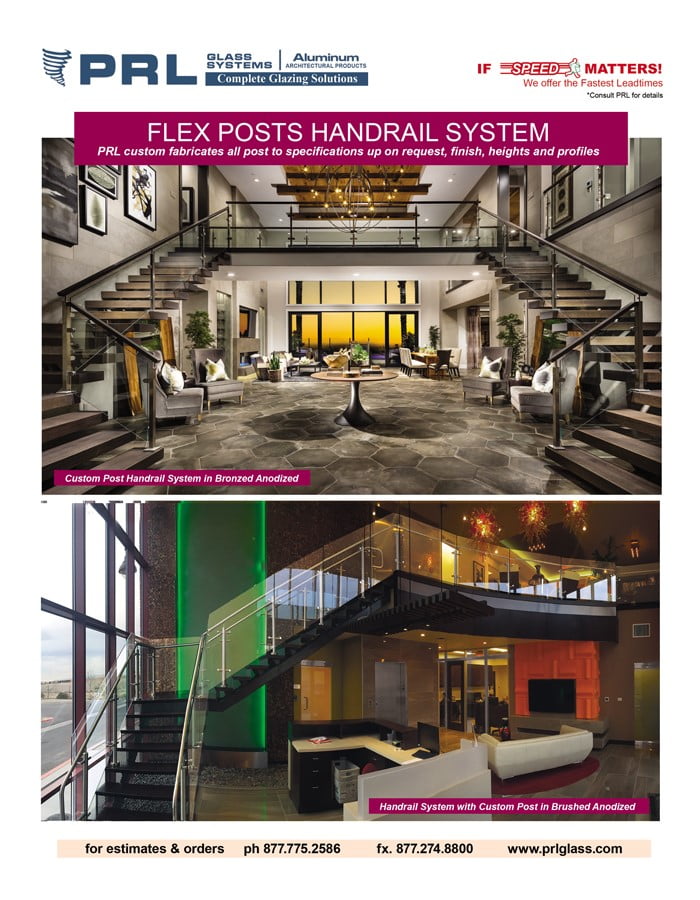 Shop handrail and guardrail custom post at PRL. Our flexible posts can be used for flexible uses. Accommodating numerous configurations, attachments and glass types, they're ideal for more than just handrails. Our Flex posts can be used for windbreak walls, glass fencing, gates, cubicles and more! And, made-to-order in any design, height or width, these components will Read More...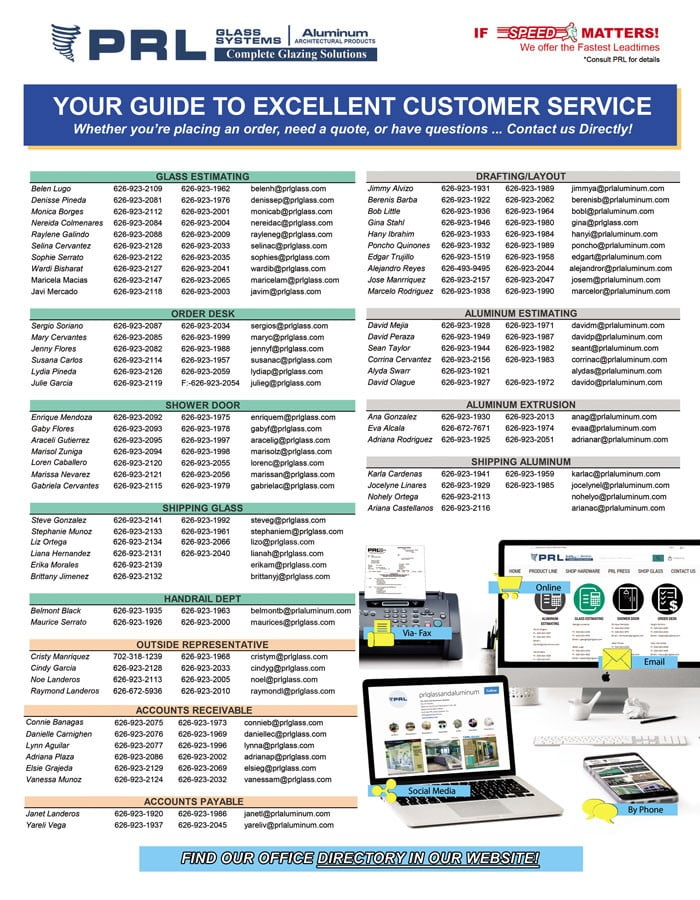 Browse PRL 2023 company directory to find who can answer your questions. We've got an expert for everything. Whether it's ordering, billing, shipping or product specs, this handy resource will guide you to the right person. And our directory's a breeze to use! Accessed via our Contact Us page, just scroll through each department to locate your Read More...