2019 All-Glass Sliders Catalog
See how easily you can shop for all-glass sliding doors. Download PRL's new all-glass slider catalog Toady! Featuring our full lines of Frameless all-glass sliders, such as Tiffany slider & Ruby slider.
Learn about these all-glass sliders by browsing through our new catalog. Whether your project calls for top hung, bottom rolling or stacking operations, they're all in there. This catalog showcases our entire inventory of all our interior frameless sliders and Samson hydraulic patch closers. Full of brilliant images and info, this is your guide of what we can do for you. All interior sliding configurations, specifications and features are laid out, easy to access.
Experience the benefits of getting PRL's all-glass slider catalog. In addition to our full collection of frameless glass sliders, you can also find an introduction to the complete systems PRL has to offer.
For Complete Max Aluminum Sliding, Accordion, Bi-Fold Door Specifications, Estimates and Orders
Please Feel Free to Contact Us Directly
Toll Free (800) 433-7044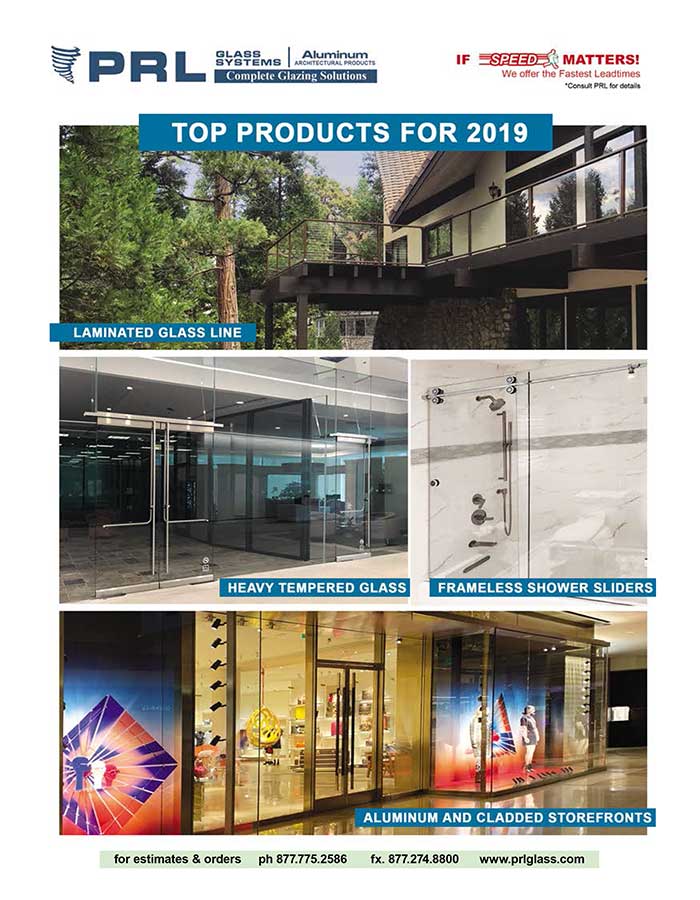 PRL is proud to bring you our top four performing products of 2019; Aluminum and Cladded Storefronts, Heavy tempered, Our new frameless shower systems, and laminated glass line! These 4 product outstanding product lines were a BIG HIT for PRL all year. Let's join the experience together and you too will be satisfied customer.
Complete Aluminum and Cladded Storefronts: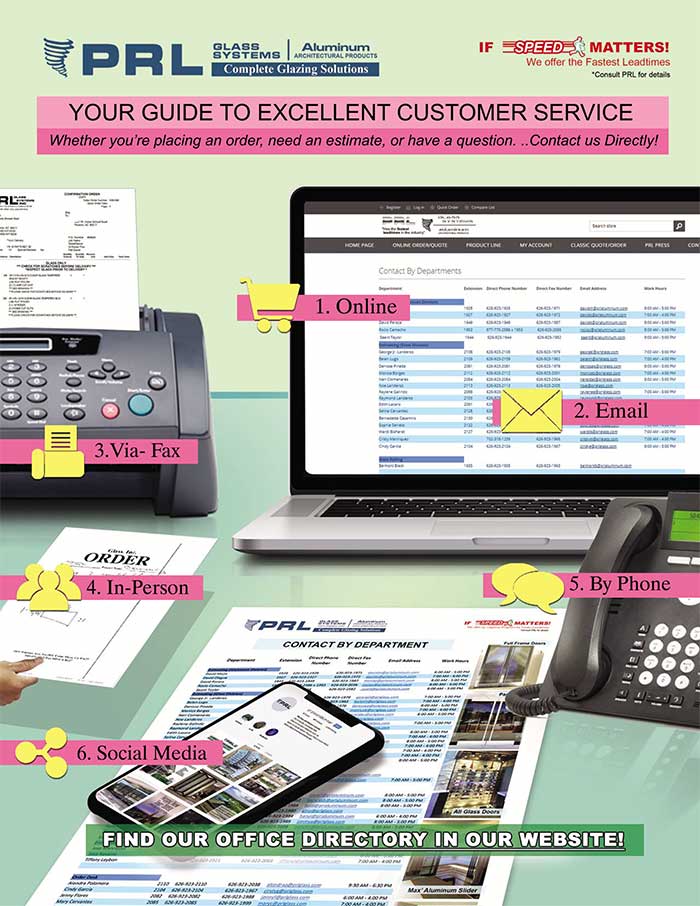 Get in touch with PRL easily by downloading our updated company directory. Your guide to first-rate customer service, this 2020 company directory contains all the contacts needed to get your questions answered. Whether you're placing an order, need an estimate, or have a question about our products or services, our company directory will route you to Read More...