Accordion Aluminum Bifold Door System
PRL is proud to introduce its new exterior Accordion Sliding Bifold Door System. The versatile door system is designed with beautiful architectural characteristics. The doors are built of aluminum and tempered IG units that make them very durable, strong, and long lasting.
Doors and frame are thermally broken for increased energy efficiency and the ability to have differing finishes inside and out. Our exterior aluminum bifold doors can glazed with 1" dual pane insulating units or 1 5/16" triple pane insulating glass for maximum energy efficiency. These doors can be used in a wide range of applications and configurations. The great advantage of Bifold sliding doors is that they can be stacked, creating a completely unobstructed opening.
PRL will make it easy for you!
Send us your dimensions and we will take care of the engineering. We offer Complete Door Systems and Packages including all door hardware and framing.
Each Accordion Sliding Bifold Glass Door System is engineering with the highest quality materials for each and every application Toll Free 800-433-7044.
Accordion Aluminum Bifold Doors
For Complete Accordion Aluminum Bifold Door System Specifications, Estimates and Orders
Please Feel Free to Contact Us Directly
Toll Free (800) 433-7044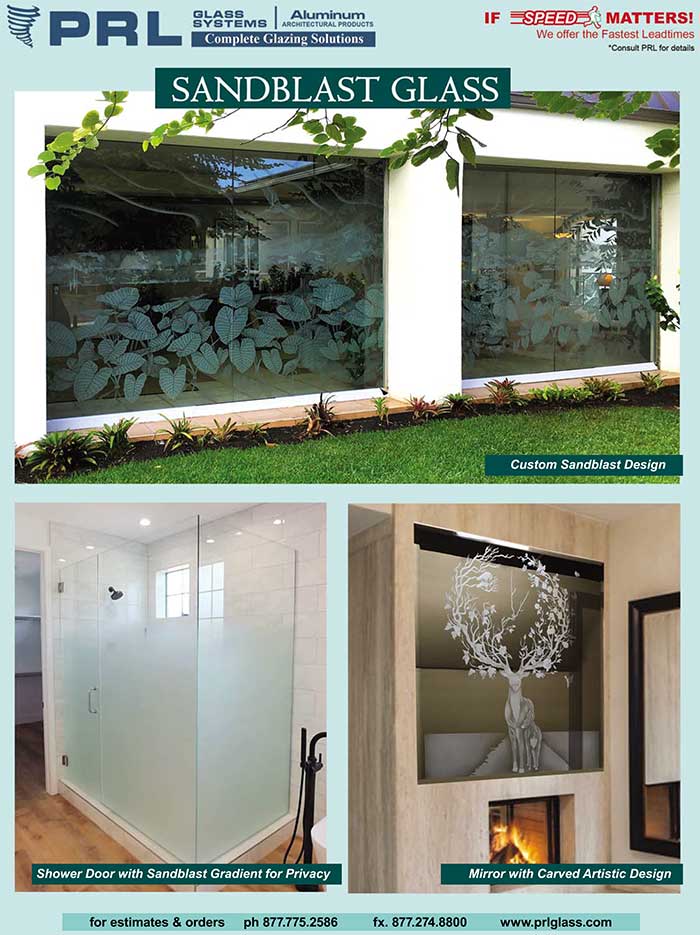 Searching for sandblasted glass designs that transform projects into pieces of artwork? Order at PRL Glass.
We can craft infinite standard and custom graphics for businesses and homes. Available in a huge assortment of sizes, our sandblasted glass designs bring unlimited possibilities to office partitions, shower enclosures, accent walls and more.
It's no surprise PRL can generate a boundless array Read More...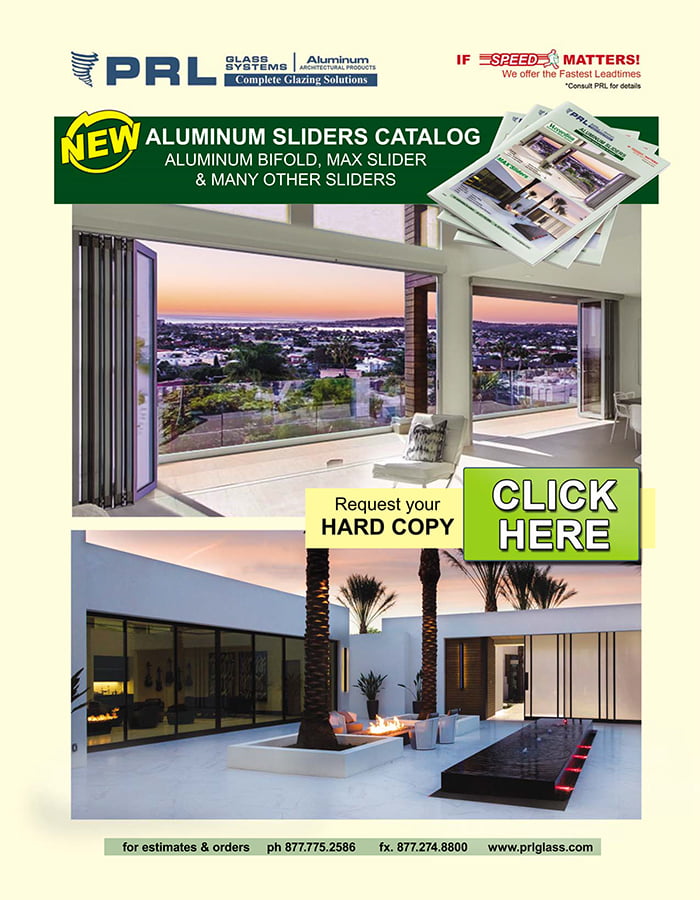 Hot off the presses, PRL's NEW Aluminum Slider Catalog is now available! We put shopping at your fingertips and request yours today. Stay in the know of new sliders trends, all the features on the sliders and amazing photos. Request your catalog now! It couldn't be simpler. Just complete a form on our website.