All Glass Railing Systems
PRL offers complete all glass railing, handrails and guard railing systems. We manufacture and extrude most of the railing components in house. The Elegante All Glass Railing System brings exciting innovation to architectural all glass railing systems.
This handrail system is unique due to its frameless features. The system uses 1/2″ tempered glass or tempered laminated glass. Our 2″ diameter x 1-3/4″ tall standoffs are made from 316 alloy stainless steel. Custom lengths and diameters are available upon request when job conditions require.
The 4″ x 8″ stainless steel back plate can be utilized depending on the structural substrate condition. The back plates have predrilled holes which make installation less complicated and allows for more adjust-ability.
Consult our all highly experienced staff for special design and engineering. Our team is ready to go work for you. Send us your system requirements and field dimensions and let PRL do the rest! All you have to do is the installation.
2021 PRL Railing Systems Catalog
Architectural Glass and Metal Handrails
For Complete Architectural Handrail Specifications, Estimates and Orders
Please Feel Free to Contact Us Directly
Toll Free (800) 433-7044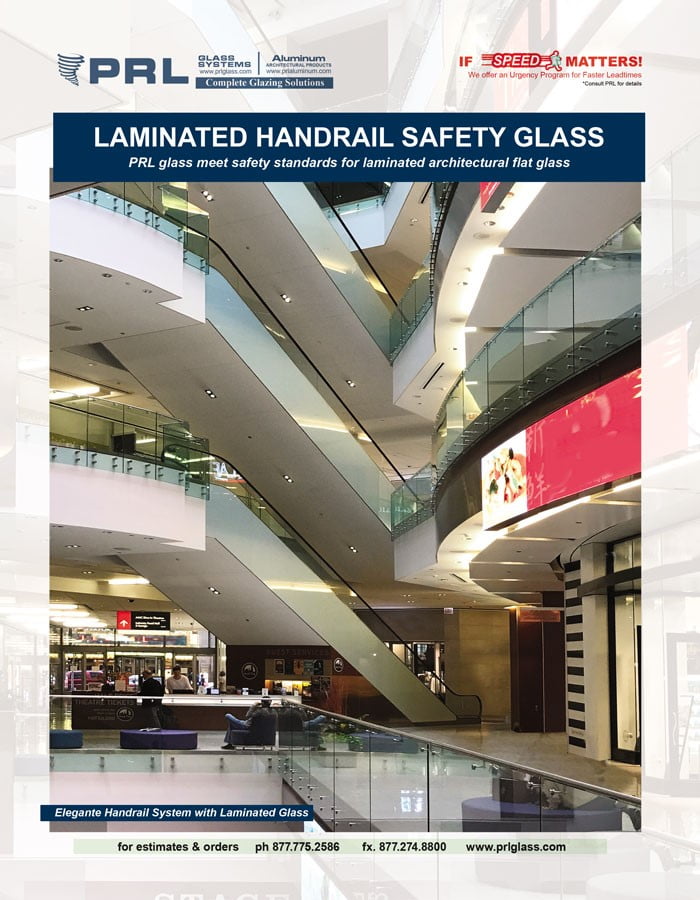 Order laminated handrail safety glass at PRL. Answering all your questions, you'll see why it's the best in protection. These guardrail panels satisfy ASTM, CPSC 16 CFR 1201 Cat II, or ANSI Z97.1-2015 Class A standards for laminated architectural flat glass. Supplying PVB and SentryGlas® interlayers. Find out the performance level of each, combinations, and sizes available. Deal directly with Read More...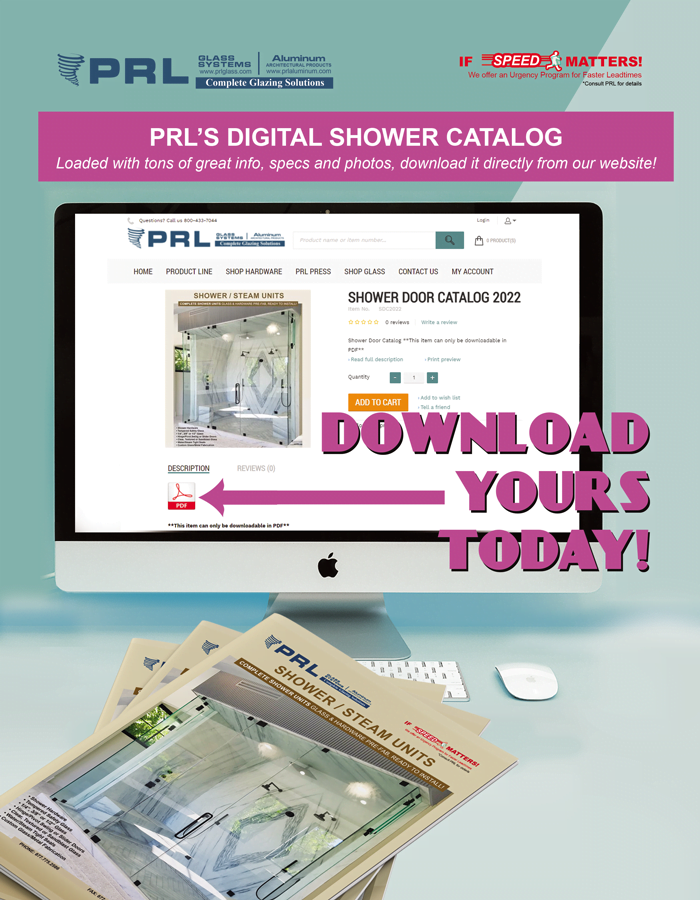 Get PRL's new shower catalog 2022. Browse our enclosures, hardware, handles and more. Showcasing our entire line of shower products, this is your guide of what we can do for you. In addition to brand new photos, our catalog includes all specs and features for each system. So, make shopping for your next shower project a snap. Read More...