All Glass Railing Systems
PRL offers complete all glass railing, handrails and guard railing systems. We manufacture and extrude most of the railing components in house. The Elegante All Glass Railing System brings exciting innovation to architectural all glass railing systems.
This handrail system is unique due to its frameless features. The system uses 1/2″ tempered glass or tempered laminated glass. Our 2″ diameter x 1-3/4″ tall standoffs are made from 316 alloy stainless steel. Custom lengths and diameters are available upon request when job conditions require.
The 4″ x 8″ stainless steel back plate can be utilized depending on the structural substrate condition. The back plates have predrilled holes which make installation less complicated and allows for more adjust-ability.
Consult our all highly experienced staff for special design and engineering. Our team is ready to go work for you. Send us your system requirements and field dimensions and let PRL do the rest! All you have to do is the installation.
2021 PRL Railing Systems Catalog
Architectural Glass and Metal Handrails
For Complete Architectural Handrail Specifications, Estimates and Orders
Please Feel Free to Contact Us Directly
Toll Free (800) 433-7044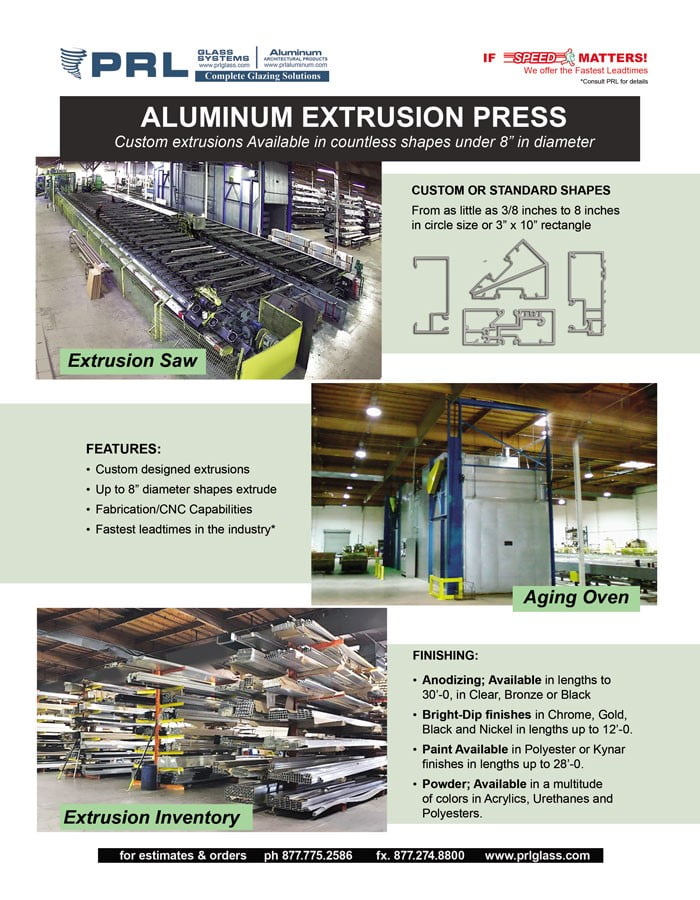 At PRL Aluminum, we specialize in creating custom aluminum extrusions that meet the exact needs of our clients. Using state-of-the-art equipment and a highly skilled team, we are able to quickly create any extrusion up to 8 inches in diameter while adhering to client specifications. From storefronts to curtainwalls, we know how important it is for projects to have unique Read More...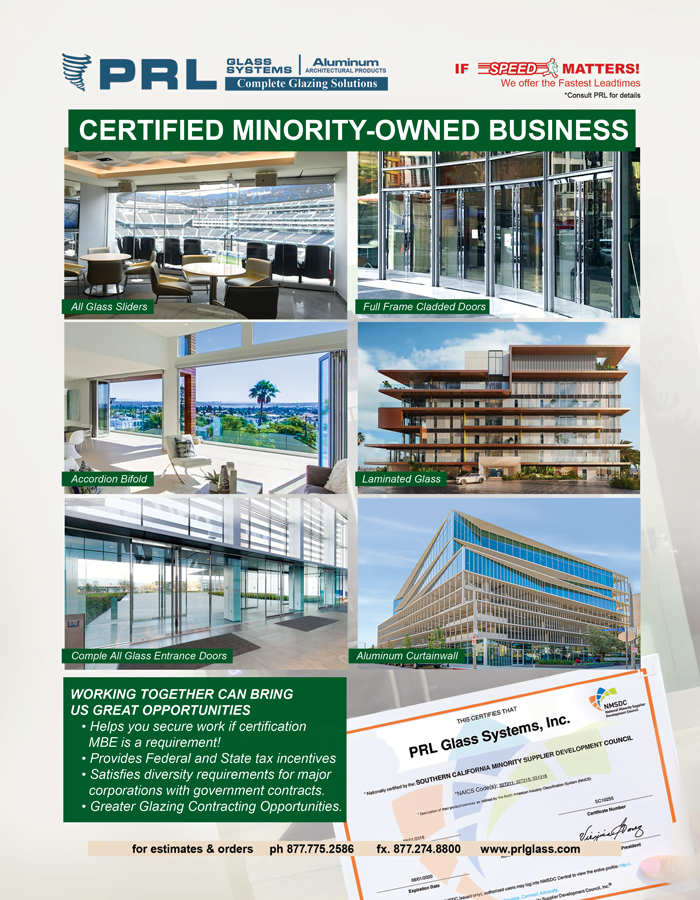 Need a certified MBE vendor? Read this article and see why you should team with PRL. Always placing our customers first, we answer your questions to help you discover the benefits. You'll find out what kind of jobs and tax incentives you can get as well as who gains from working with a Minority Owned vendor. And Read More...