2012 Architectural Glass and Metal Handrail Catalog
PRL is honored to present its 2012 Glass Guardrails/Handrail Systems Catalog. We offer complete manufactured architectural handrail systems as well as loose components (top cap, bottom base, glass, etc). PRL manufactures its own top cap and bottom rails all in house. Try our Rapid mechanical bottom base shoe and experience its quickness to install (labor & money saver!!).
We are a very unique company in that we fabricate both Architectural Glass and Architectural Metal products all in our facilities. This makes PRL one of a few companies capable of producing complete Architectural Glass and Metal Handrail Systems.
This single source advantage gives our customers an edge, providing convenience, quality control and the fastest production time in the industry.
Our mission is to simplify your purchasing of Complete Systems, Simply supply us your specifications and let us take care of the rest Toll Free 800-433-7044.
For Complete Handrail and Guardrail Specifications, Estimates and Orders
Please Feel Free to Contact Us Directly
Toll Free (800) 433-7044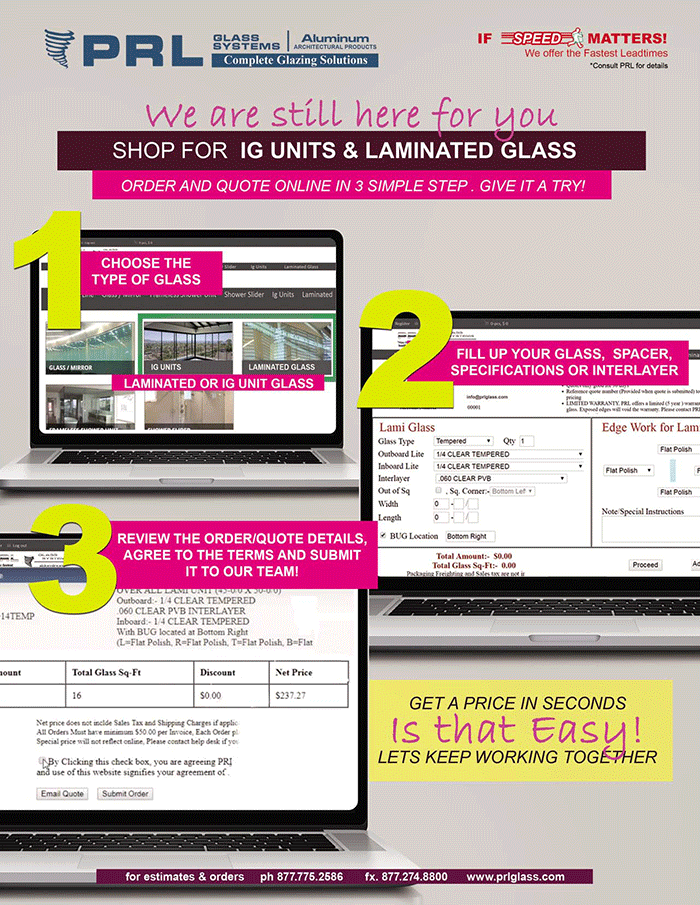 In this challenging time, we will make it easier! Quote or purchase your IG units or laminated glass online at any time of the day. As PRL adopts important safe practices, we want you to know that we are taking every precaution possible and to make you work easier. Our online system makes ordering a couple clicks away. Our Read More...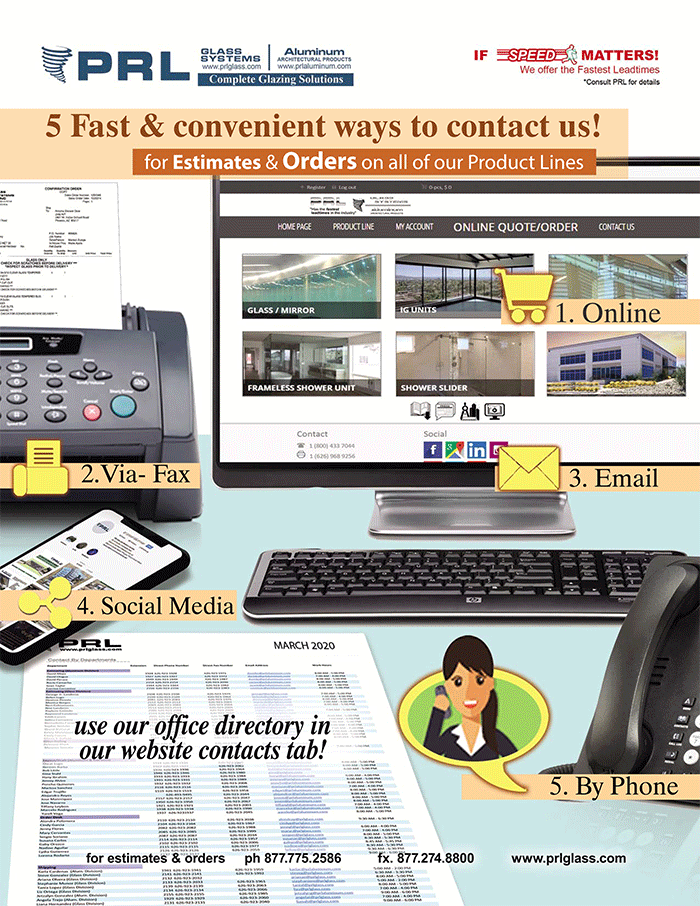 As part of the essential business construction sector, PRL is open in during the corona-virus stay-at-home order throughout California. Our office staff is working at full force throughout this pandemic to ensure you receive the glass and aluminum products you need.
Your business has great value to us so we're reminding you of a fast, convenient way to order and quote Read More...