2012 Architectural Glass and Metal Handrail Catalog
PRL is honored to present its 2012 Glass Guardrails/Handrail Systems Catalog. We offer complete manufactured architectural handrail systems as well as loose components (top cap, bottom base, glass, etc). PRL manufactures its own top cap and bottom rails all in house. Try our Rapid mechanical bottom base shoe and experience its quickness to install (labor & money saver!!).
We are a very unique company in that we fabricate both Architectural Glass and Architectural Metal products all in our facilities. This makes PRL one of a few companies capable of producing complete Architectural Glass and Metal Handrail Systems.
This single source advantage gives our customers an edge, providing convenience, quality control and the fastest production time in the industry.
Our mission is to simplify your purchasing of Complete Systems, Simply supply us your specifications and let us take care of the rest Toll Free 800-433-7044.
For Complete Handrail and Guardrail Specifications, Estimates and Orders
Please Feel Free to Contact Us Directly
Toll Free (800) 433-7044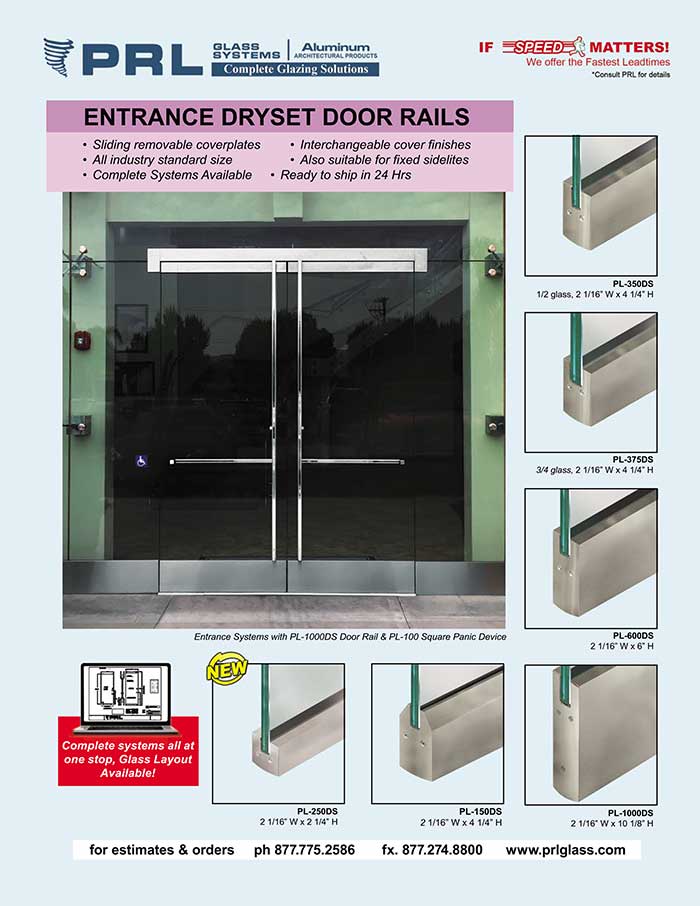 Experience the benefits of PRL's rapid dryset door rails. The clear choice for all-glass entry doors, this hardware line is perfect for interior or exterior commercial and residential applications. Available in a variety of profiles, sizes, lengths and finishes, we can meet endless entrance specifications. And, with interchangeable faceplate covers, our rapid dryset rails make installation and field adjustments a Read More...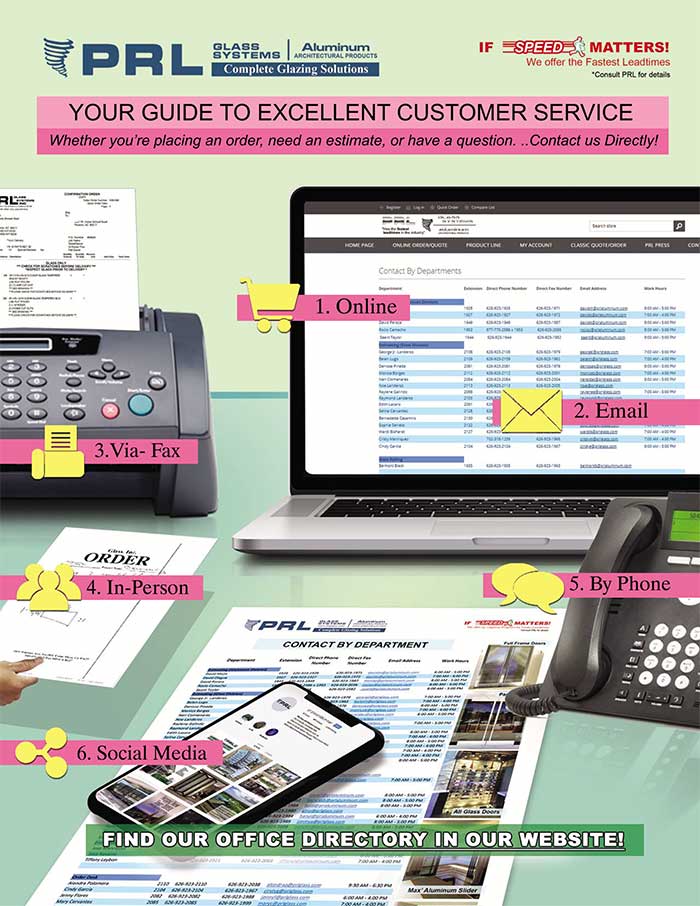 Get in touch with PRL easily by downloading our updated company directory. Your guide to first-rate customer service, this 2020 company directory contains all the contacts needed to get your questions answered. Whether you're placing an order, need an estimate, or have a question about our products or services, our company directory will route you to Read More...