2012 Architectural Glass and Metal Handrail Catalog
PRL is honored to present its 2012 Glass Guardrails/Handrail Systems Catalog. We offer complete manufactured architectural handrail systems as well as loose components (top cap, bottom base, glass, etc). PRL manufactures its own top cap and bottom rails all in house. Try our Rapid mechanical bottom base shoe and experience its quickness to install (labor & money saver!!).
We are a very unique company in that we fabricate both Architectural Glass and Architectural Metal products all in our facilities. This makes PRL one of a few companies capable of producing complete Architectural Glass and Metal Handrail Systems.
This single source advantage gives our customers an edge, providing convenience, quality control and the fastest production time in the industry.
Our mission is to simplify your purchasing of Complete Systems, Simply supply us your specifications and let us take care of the rest Toll Free 800-433-7044.
For Complete Handrail and Guardrail Specifications, Estimates and Orders
Please Feel Free to Contact Us Directly
Toll Free (800) 433-7044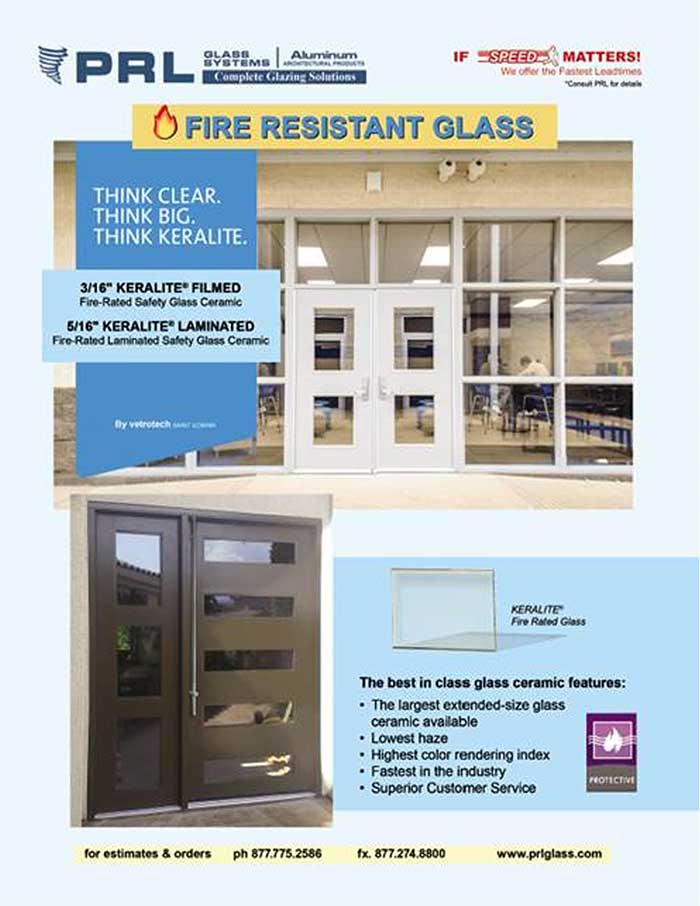 Defend against the spread of flames and smoke. Bid PRL's collection of fire resistant glass. Available in filmed and laminated glass-ceramic, this Keralite® product not only offers superior protection but excellent clarity. Furnished in a wide variety of sizes, this safety glass can fit a host of windows, doors, storefronts and more in institutions and homes. Get your fire resistant Read More...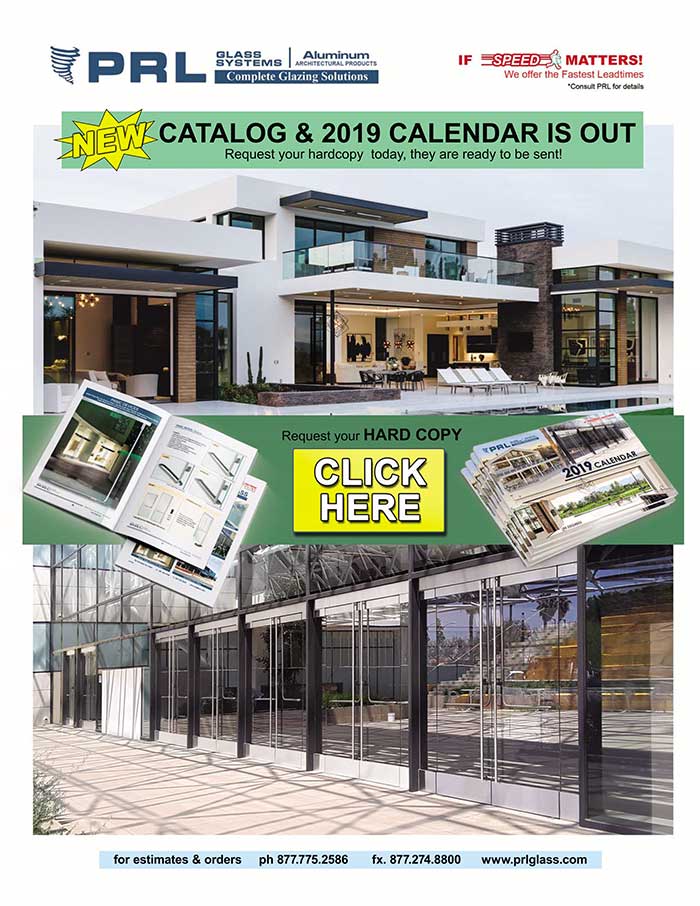 Start the new year out right with a New 2019 PRL Calendar. Featuring terrific monthly photos of our glass and aluminum products, our calendar will keep you organized while learning about all we have to offer.
Also, A must-have tool provides wealth of useful information is PRL's new 2018 Architectural Glass catalog request your hard Read More...