Textured Glass in Los Angeles, CA.
PRL is a frameless shower door manufacturer that offers a variety of different glass types and thickness. We stock from the simple clear tempered glass to exotic textured patterns from Europe. We can manufacture custom glue-chip and sandblast custom textured designs. The low iron acid etched tempered glass has become a very popular shower door glass product. PRL has the textured glass and quality you need to get that Wow! factor you are looking for.
Textured glass gives elegance and privacy. If you're looking to upgrade from the traditional clear glass and add an elegant look to your bathroom look no further.
Textured Glass from Simple to Exotic
Here are just a few options PRL offers:
5/16″ master-ray
5/16″ master-lens
5/16″ master-point
5/16″ master-ligne
3/8″ & 1/2″ glue-chip
3/8″ & 1/2″ acid etch
3/8″ & 1/2″ low iron acid etch
3/8″ rain
3/8″ krystal rain, storm, and glacier
3/8″ master-carre
Simply supply us design and let us take care of the rest Toll Free 800-433-7044.
2016 Shower Door and Enclosure Catalog
Be sure to check out our quick photo gallery
For Complete Textured Glass Specifications, Estimates and Orders
Please Feel Free to Contact Us Directly
Toll Free (800) 433-7044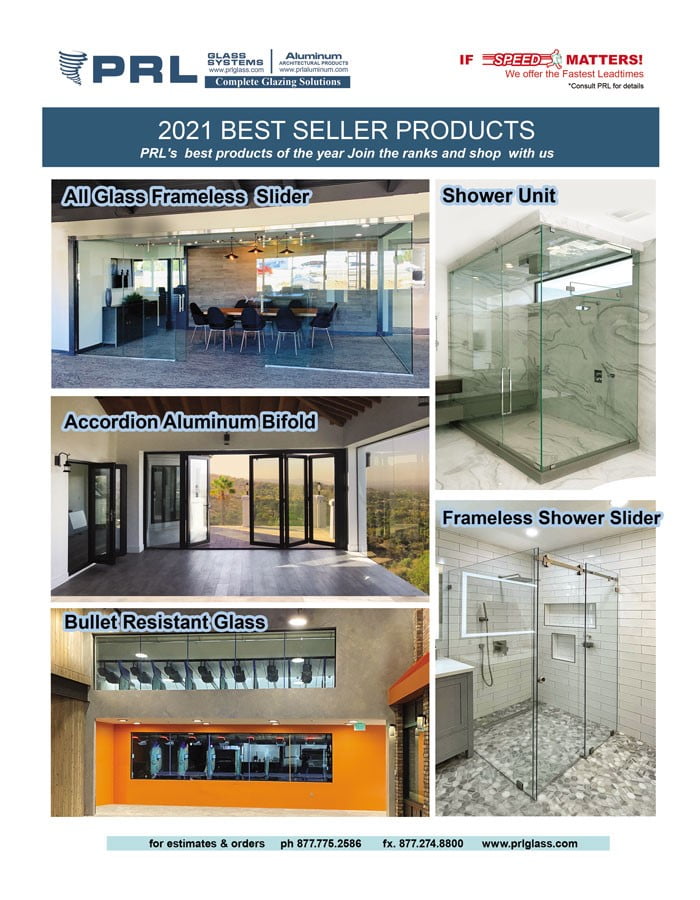 Buy PRL's hot products of 2021. They're the clear choice for 2022. With sales as strong as last year, who says they won't? Our laminated glass selection, shower door units, and interior all-glass sliders just add up to better. All manufactured in-house, we can meet your commercial or residential needs. After all, customizations are our specialty. Featuring a wide range Read More...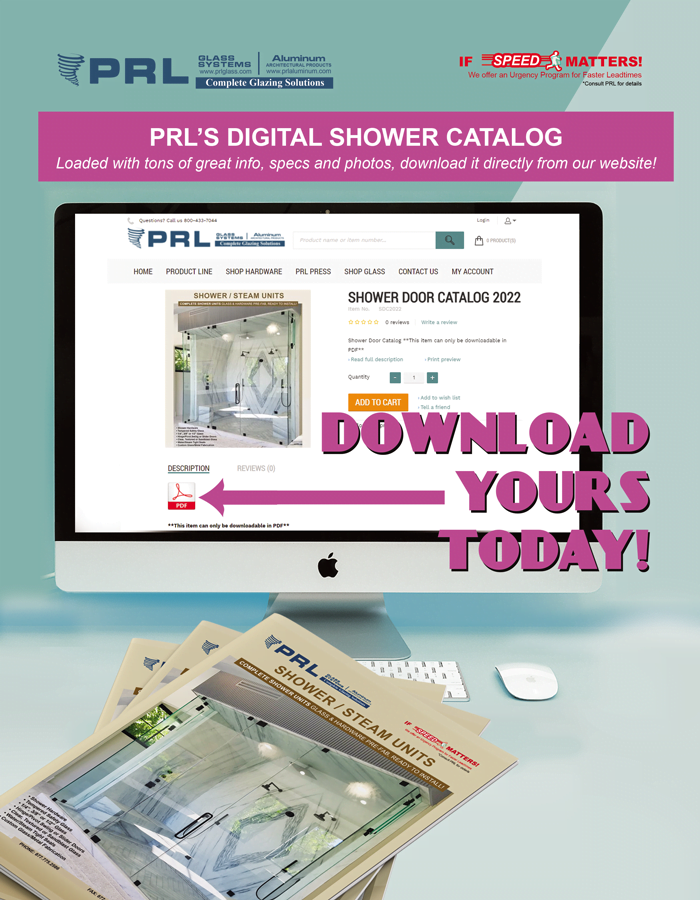 Get PRL's new shower catalog 2022. Browse our enclosures, hardware, handles and more. Showcasing our entire line of shower products, this is your guide of what we can do for you. In addition to brand new photos, our catalog includes all specs and features for each system. So, make shopping for your next shower project a snap. Read More...