Textured Glass in Los Angeles, CA.
PRL is a frameless shower door manufacturer that offers a variety of different glass types and thickness. We stock from the simple clear tempered glass to exotic textured patterns from Europe. We can manufacture custom glue-chip and sandblast custom textured designs. The low iron acid etched tempered glass has become a very popular shower door glass product. PRL has the textured glass and quality you need to get that Wow! factor you are looking for.
Textured glass gives elegance and privacy. If you're looking to upgrade from the traditional clear glass and add an elegant look to your bathroom look no further.
Textured Glass from Simple to Exotic
Here are just a few options PRL offers:
5/16″ master-ray
5/16″ master-lens
5/16″ master-point
5/16″ master-ligne
3/8″ & 1/2″ glue-chip
3/8″ & 1/2″ acid etch
3/8″ & 1/2″ low iron acid etch
3/8″ rain
3/8″ krystal rain, storm, and glacier
3/8″ master-carre
Simply supply us design and let us take care of the rest Toll Free 800-433-7044.
2016 Shower Door and Enclosure Catalog
Be sure to check out our quick photo gallery
For Complete Textured Glass Specifications, Estimates and Orders
Please Feel Free to Contact Us Directly
Toll Free (800) 433-7044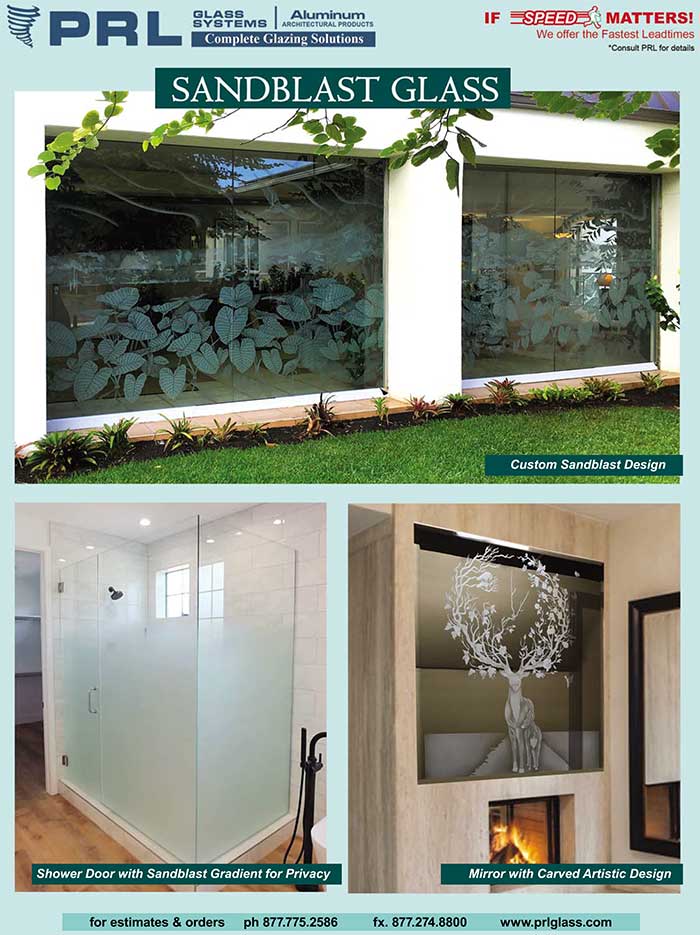 Searching for sandblasted glass designs that transform projects into pieces of artwork? Order at PRL Glass.
We can craft infinite standard and custom graphics for businesses and homes. Available in a huge assortment of sizes, our sandblasted glass designs bring unlimited possibilities to office partitions, shower enclosures, accent walls and more.
It's no surprise PRL can generate a boundless array Read More...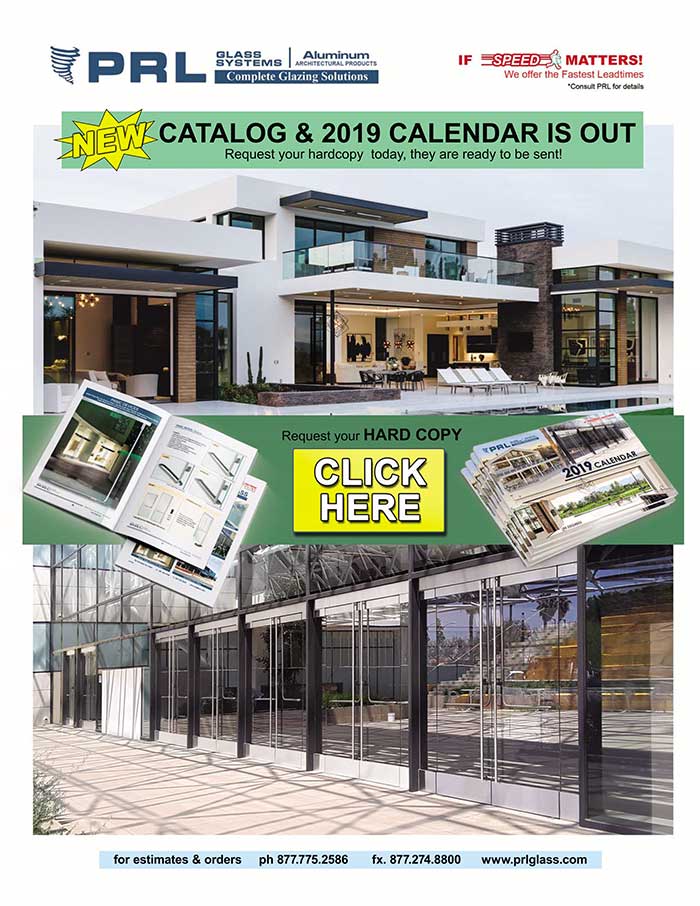 Start the new year out right with a New 2019 PRL Calendar. Featuring terrific monthly photos of our glass and aluminum products, our calendar will keep you organized while learning about all we have to offer.
Also, A must-have tool provides wealth of useful information is PRL's new 2018 Architectural Glass catalog request your hard Read More...