2019 Sliding Glass Door Catalog
Full of great information, PRL's newest 2019 Sliding Glass Door Catalog is a terrific way to stay on top of new glazing industry trends, products, technical data and architectural door designs.
Cataloging full lines of sliding, accordion and bi-fold door types and systems, PRL's puts shopping at your fingertips. Whether you're looking for inspiration, a specific component, or want to know more about our products, it's all in there. Our new catalog provides a wealth of information!
PRL would like to extend a special thank you to all of our customers who shared your project photos with us. You helped us make it possible to provide a catalog we're proud of with beautiful examples of what we can do for you.
For Complete Max Aluminum Sliding, Accordion, Bi-Fold Door Specifications, Estimates and Orders
Please Feel Free to Contact Us Directly
Toll Free (800) 433-7044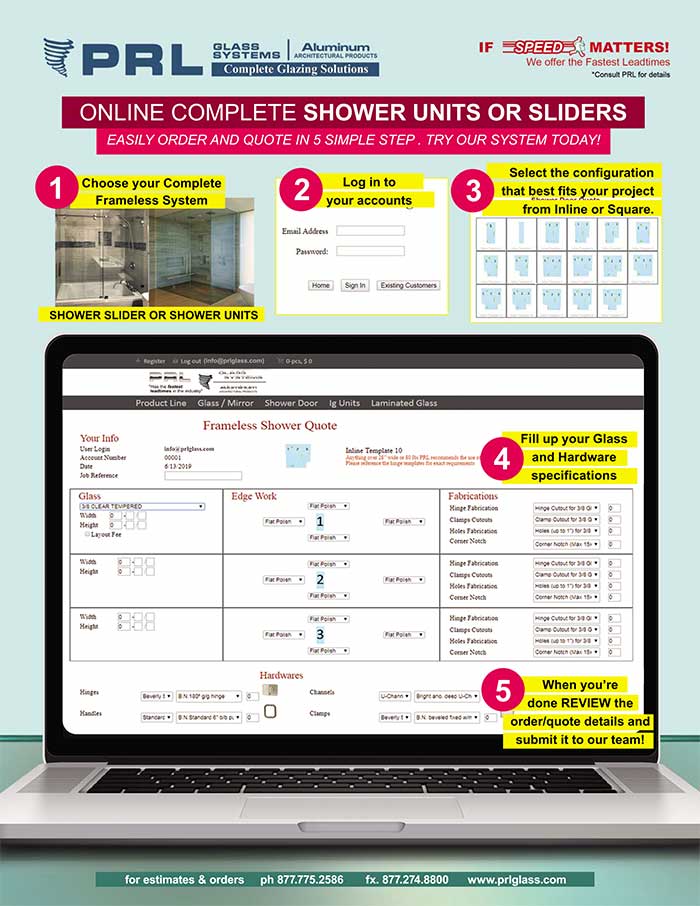 Don't miss out on the convenience of PRL's online ordering system. Available 24/7, you can receive a quote and purchase frameless shower door units and sliders right from your computer. That's right! When you're short on time or have a rushed job, we're there to help you meet your shower deadlines- and without delay! As the only glass fabricator offering Read More...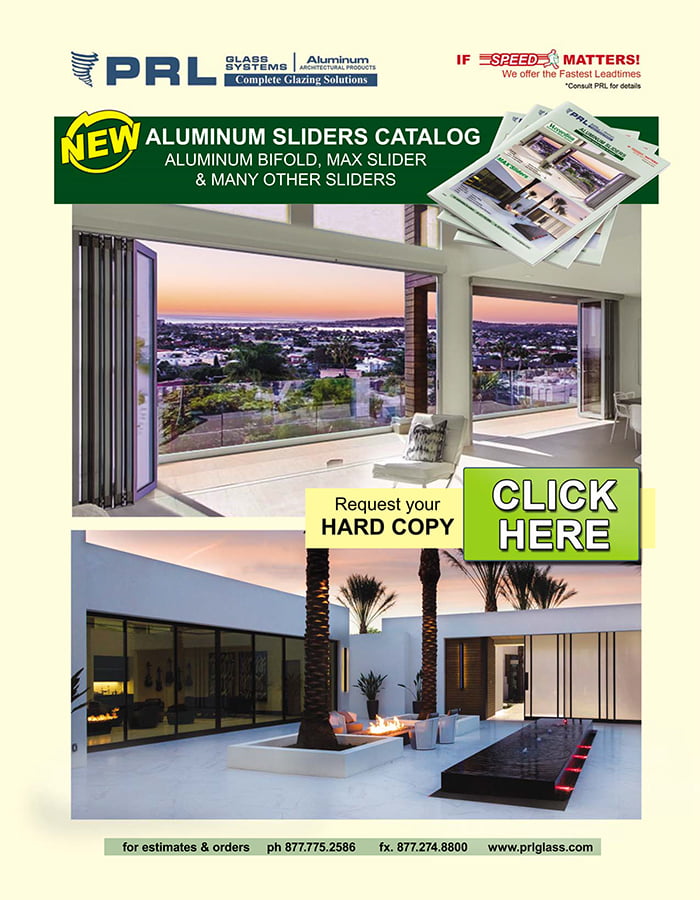 Hot off the presses, PRL's NEW Aluminum Slider Catalog is now available! We put shopping at your fingertips and request yours today. Stay in the know of new sliders trends, all the features on the sliders and amazing photos. Request your catalog now! It couldn't be simpler. Just complete a form on our website.