2019 Sliding Glass Door Catalog
Full of great information, PRL's newest 2019 Sliding Glass Door Catalog is a terrific way to stay on top of new glazing industry trends, products, technical data and architectural door designs.
Cataloging full lines of sliding, accordion and bi-fold door types and systems, PRL's puts shopping at your fingertips. Whether you're looking for inspiration, a specific component, or want to know more about our products, it's all in there. Our new catalog provides a wealth of information!
PRL would like to extend a special thank you to all of our customers who shared your project photos with us. You helped us make it possible to provide a catalog we're proud of with beautiful examples of what we can do for you.
For Complete Max Aluminum Sliding, Accordion, Bi-Fold Door Specifications, Estimates and Orders
Please Feel Free to Contact Us Directly
Toll Free (800) 433-7044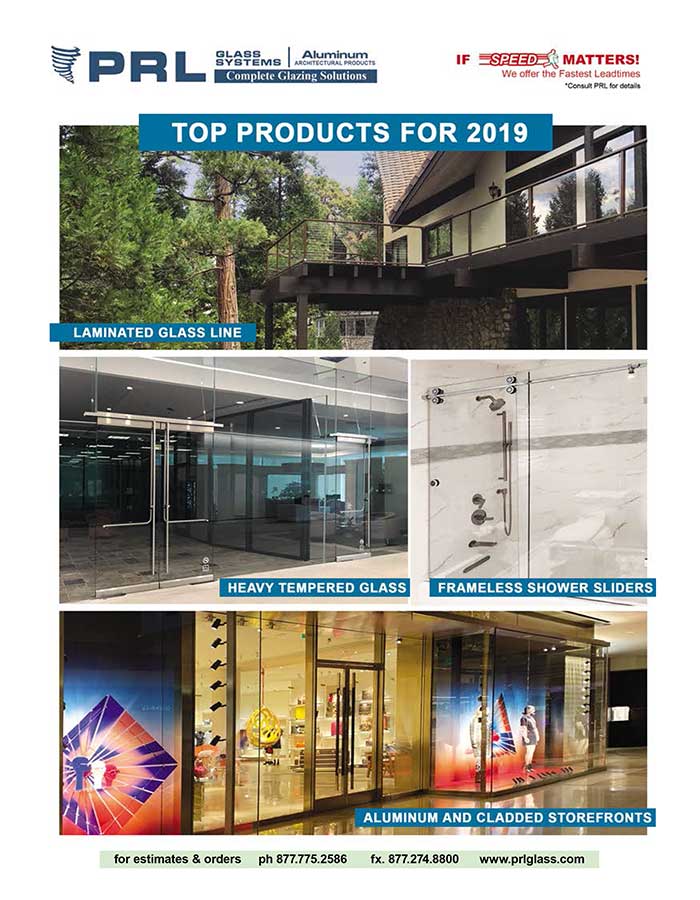 PRL is proud to bring you our top four performing products of 2019; Aluminum and Cladded Storefronts, Heavy tempered, Our new frameless shower systems, and laminated glass line! These 4 product outstanding product lines were a BIG HIT for PRL all year. Let's join the experience together and you too will be satisfied customer.
Complete Aluminum and Cladded Storefronts: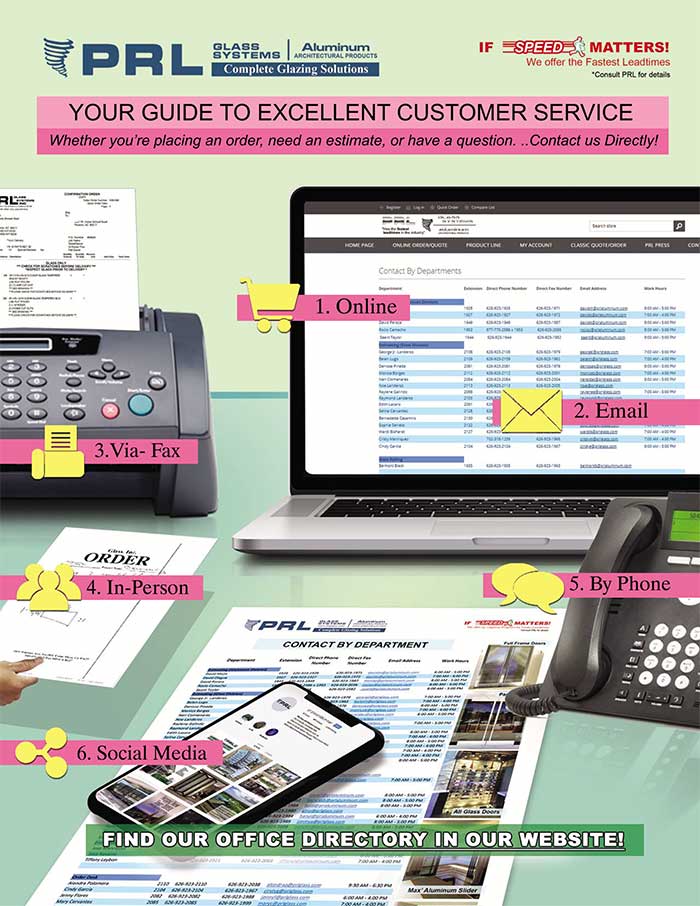 Get in touch with PRL easily by downloading our updated company directory. Your guide to first-rate customer service, this 2020 company directory contains all the contacts needed to get your questions answered. Whether you're placing an order, need an estimate, or have a question about our products or services, our company directory will route you to Read More...