2019 Sliding Glass Door Catalog
Full of great information, PRL's newest 2019 Sliding Glass Door Catalog is a terrific way to stay on top of new glazing industry trends, products, technical data and architectural door designs.
Cataloging full lines of sliding, accordion and bi-fold door types and systems, PRL's puts shopping at your fingertips. Whether you're looking for inspiration, a specific component, or want to know more about our products, it's all in there. Our new catalog provides a wealth of information!
PRL would like to extend a special thank you to all of our customers who shared your project photos with us. You helped us make it possible to provide a catalog we're proud of with beautiful examples of what we can do for you.
For Complete Max Aluminum Sliding, Accordion, Bi-Fold Door Specifications, Estimates and Orders
Please Feel Free to Contact Us Directly
Toll Free (800) 433-7044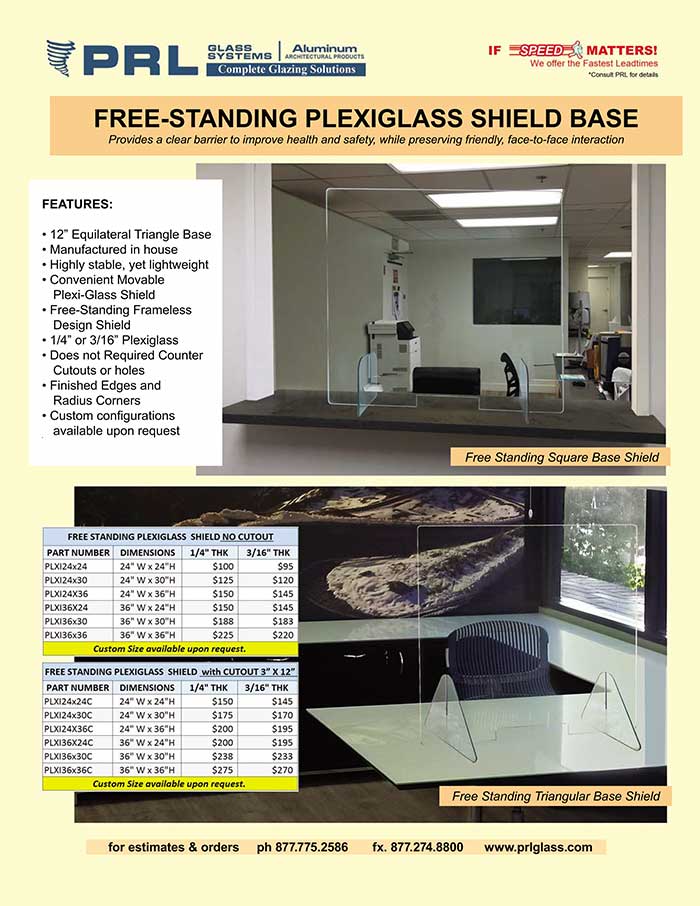 Bid protective plexiglass shields at PRL to bring flexibility to essential business projects. Lighter in weight, self-supporting and movable, these employee-customer barriers easily transport from one surface to another. Adaptable for multiple uses, and crafted with sturdy triangular and rectangular plexiglass bases, our protective shields are a must-have for work desks, reception countertops, check-out areas and Read More...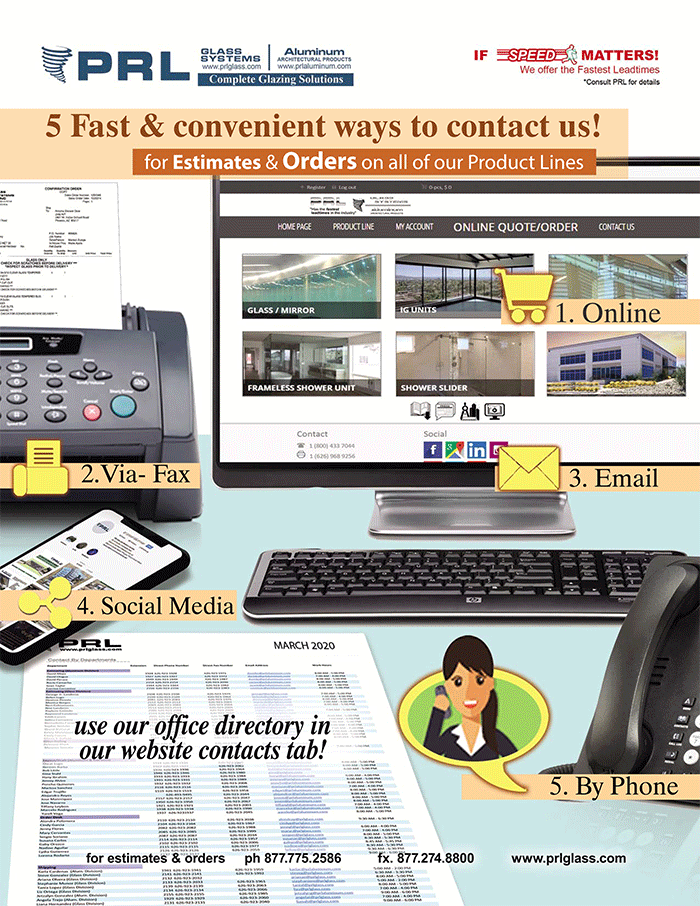 To our will call and walk-in order customers,
In accordance with the new Los Angeles County COVID-19 mandate, PRL has revised our guidelines for our will call customers. Our will call hours are Monday- Saturday. Effective Friday, April 10th all customers and employees will be required to wear face masks or face coverings while in our facilities.
To help protect the health Read More...