2019 Sliding Glass Door Catalog
Full of great information, PRL's newest 2019 Sliding Glass Door Catalog is a terrific way to stay on top of new glazing industry trends, products, technical data and architectural door designs.
Cataloging full lines of sliding, accordion and bi-fold door types and systems, PRL's puts shopping at your fingertips. Whether you're looking for inspiration, a specific component, or want to know more about our products, it's all in there. Our new catalog provides a wealth of information!
PRL would like to extend a special thank you to all of our customers who shared your project photos with us. You helped us make it possible to provide a catalog we're proud of with beautiful examples of what we can do for you.
For Complete Max Aluminum Sliding, Accordion, Bi-Fold Door Specifications, Estimates and Orders
Please Feel Free to Contact Us Directly
Toll Free (800) 433-7044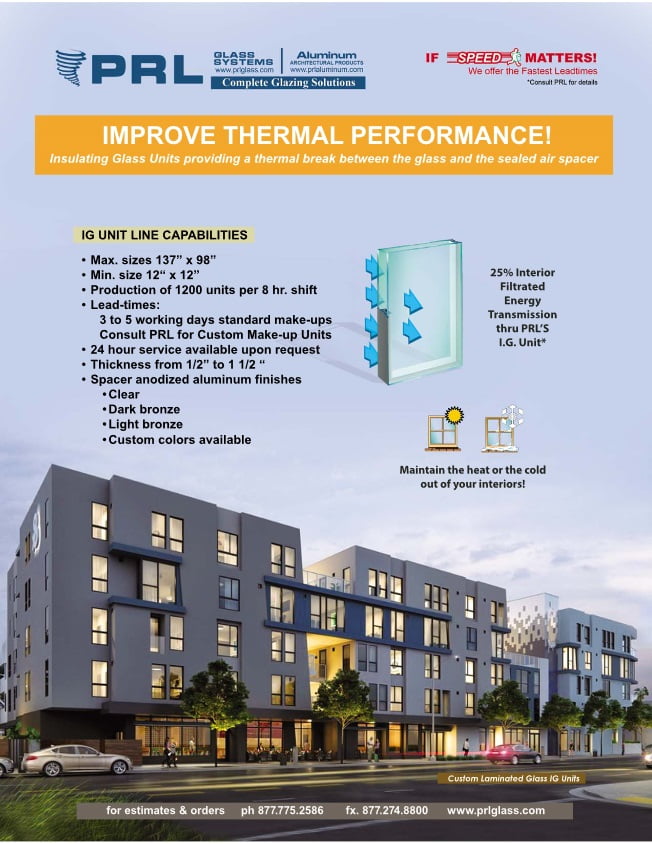 Shop PRL Insulated Glass Units and get huge assortments of double-pane glass combos, spacers and grids. Manufactured in 2 state-of-the-art vertical IG lines, we produce several sizes and thicknesses at high rates of speed. Great for a wide range of entry doors, curtain walls and storefronts, our insulated glass will meet your energy efficiency needs. And tested Read More...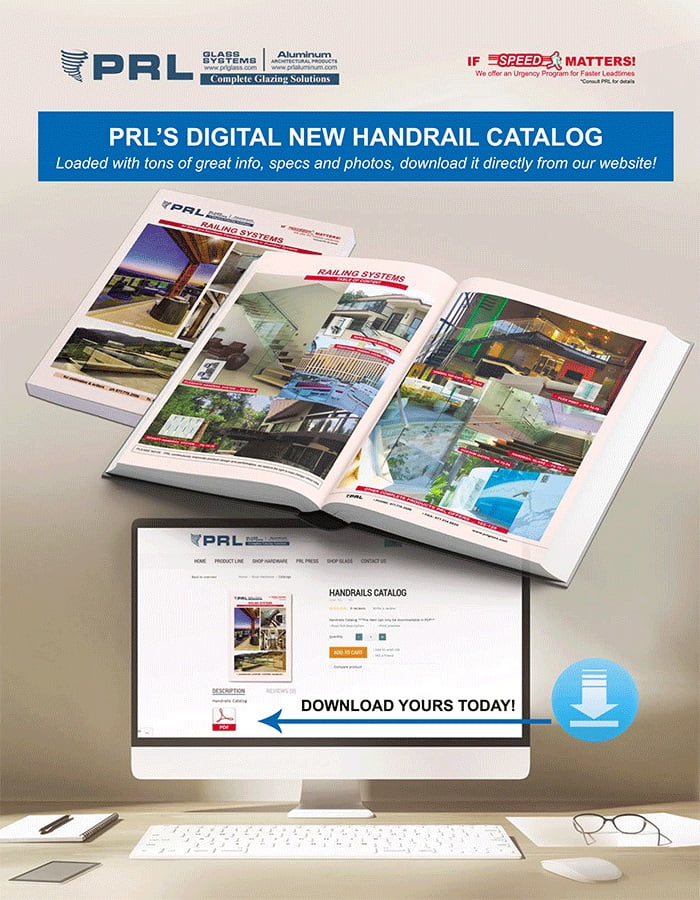 Download PRL's new Digital Handrail catalog! Find out everything you need to know about our systems, components, protective shields and more. Including our entire inventory of railing products, this catalog is a must-have. Loaded with tons of great info, specs and photos, you'll be on your way to designing fabulous projects for your customer's home or office in no time. Read More...