Custom Glass Tabletops. Build Them Your Way with Us
Shop custom glass tabletops at PRL of Southern California. You can build them your way with us. Yep! That's right. We manufacture virtually any size, shape or design and craft huge arrays of the finest corners, edges and customizations. We even render oversized conference tables and glass bases! Available in a sweeping selection of glass options, our custom tabletops will meet your needs. Commercial or residential, indoors or out, simple or ornate, we can make your dreams come true.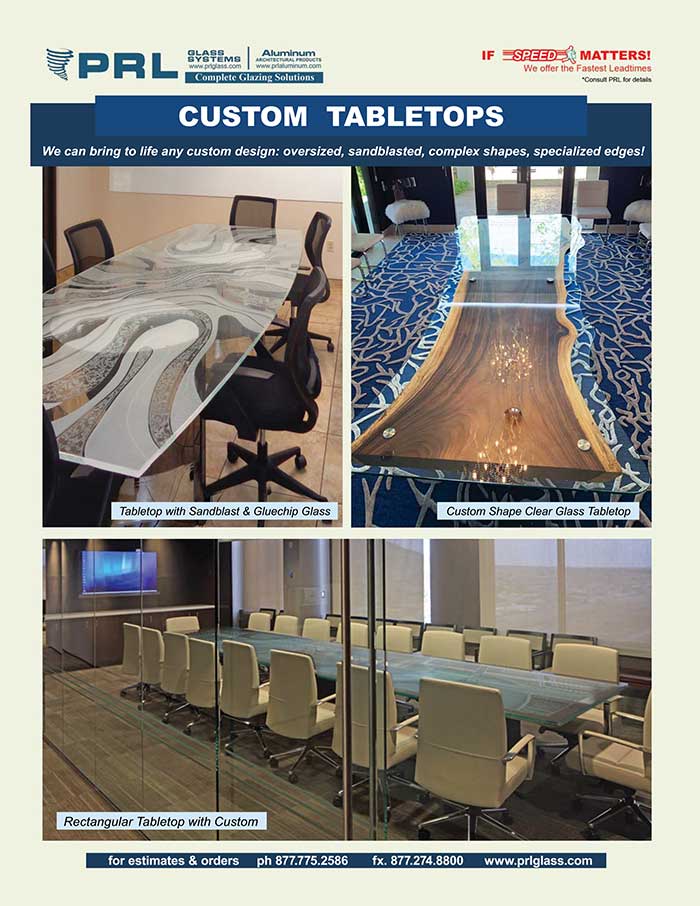 Endless Capabilities. Endless Possibilities
We fabricate all custom glass tabletops in our facility. Made-to-order per your plans, we fashion everything from corporate desks and bar tops to kitchen tables and fire pit surrounds. When you bid with us you can choose annealed, heavy tempered or laminated glass for your surfaces. Generated in a mixture of sizes and heavy glass thicknesses, these tabletops are strong and solid. There's no doubt about it, our quality and craftsmanship are unmatched.
How can you customize your glass tabletops? The possibilities are endless just like our capabilities. You can get round, rectangular or scalloped shaped tabletops as well as decorative glass overlays and inserts. And you can specify a wide range of standard or custom corners, hand crafted edges and one-of-a-kind accents. Traditional or contemporary, we do it all.
These custom tabletops are produced in multiple glass options. Whether your client is looking for color or detailed visuals, our collection leaves no stone unturned. In addition to clear glass, we stock a vast group of spandrel and laminated shades in blues, greens, blacks, whites and more. Our textured inventory includes over 12 popular patterns, and we also create custom sandblasted or glue chipped images, borders and logos for glass tabletops.
Custom Glass Tabletops: Specs, Shapes, Corners & More
Tabletop Specifications:
Glass Types: Annealed, tempered & laminated
Available Glass Sizes: Up to 110" – 190"
Available Glass Thicknesses: ¼" – ¾"
Heavy glass tabletop thicknesses
Custom Tabletop Corners:
Radius, dubbed & square
45° clipped & various angles
Silver dollar & concave
Custom corners upon request
Tabletop Glass Options:
Textured: Over 12 popular styles!
Sandblasted Designs: Custom graphics, logos & themes
Glue Chipped Borders & Accents: 5 standard & made to order
Colored: Over 14 spandrel shades & 12 laminated
Glass Tabletop Shapes:
Square, rectangular & round
Triangular, half-moon & waved
Scalloped, elliptical & ovals
Boat shapes, blunt ends & custom
Hand Crafted Glass Edges:
Beveled, flat & pencil polished, Bull Nose
45° mitered, Ogee, Rope, Gemstone, Waterfall
Chipped & Frost, Chipped & Polished, Ocean Surf
Ocean Surf w/Waves, Double Chip Fancy, custom
Custom Tabletop Applications:
Indoor & outdoor kitchen & dining surfaces
Standard & oversized conference tables
Office desks, workstations & display areas
Fire pit surrounds, coffee tables & bar tops
Custom Glass Tabletops. Order at PRL & Get Your Heart's Desire!
Create the custom glass tabletop your project calls for at PRL. From design to delivery, we can meet your challenge. Our team manufactures nearly any size, shape or vision. Don't miss out. Deal direct with us now!
Quick Product Photo Gallery
For Complete Tempered Glass Specifications, Estimates and Orders
Please Feel Free to Contact Us Directly
Toll Free (800) 433-7044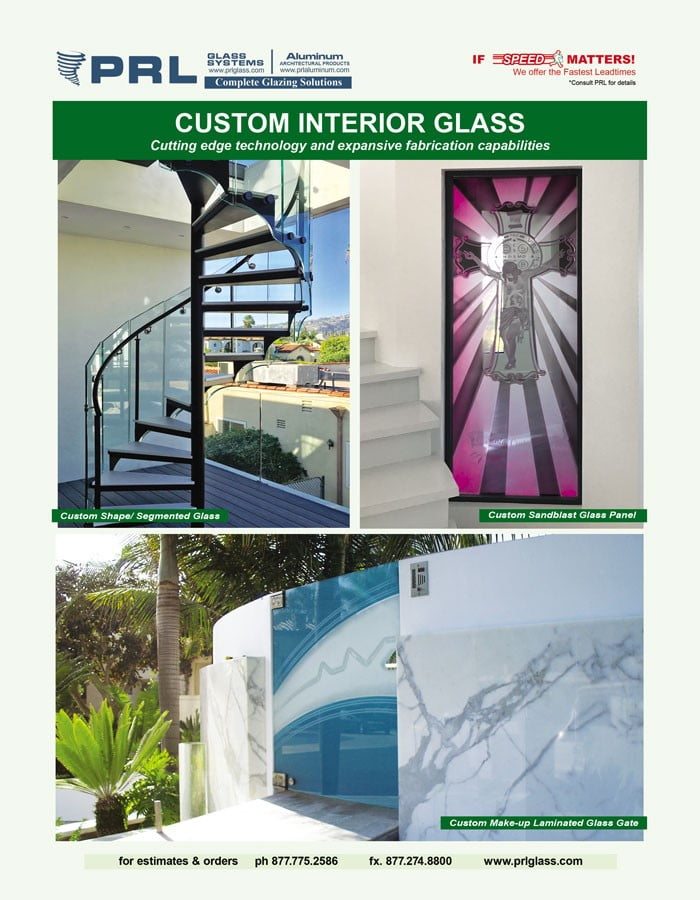 Need a custom interior glass products for your client's interior space? Bid at PRL! We generate huge assortments of cubicles, backsplashes, room dividers and more. Using our cutting edge technology and expansive fabrication capabilities, our glass detailing is superior. All made-to-order in our facility, we render custom glass products in virtually any size or glass type. Great Read More...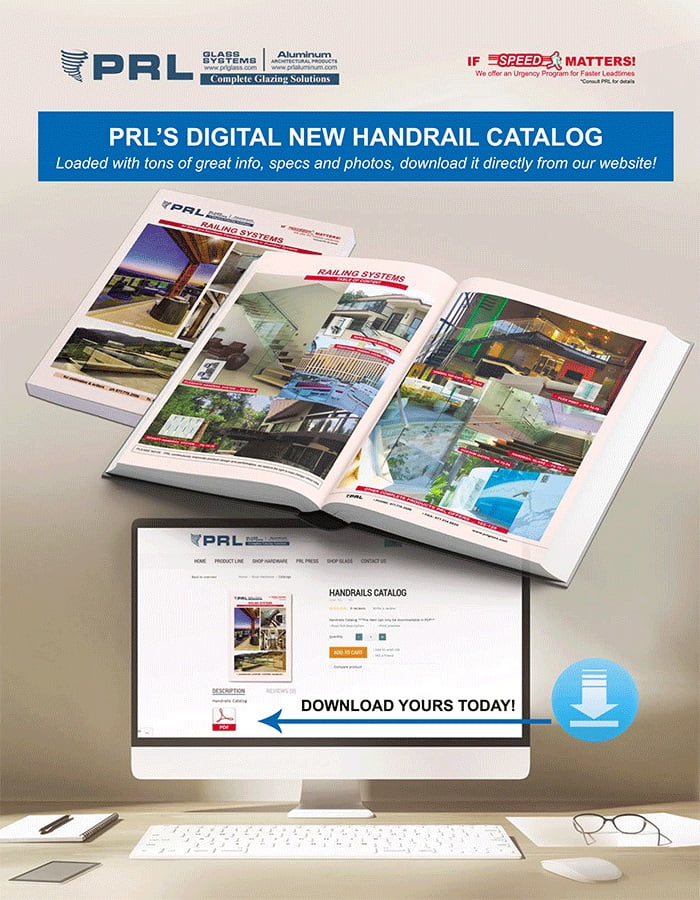 Download PRL's new Digital Handrail catalog! Find out everything you need to know about our systems, components, protective shields and more. Including our entire inventory of railing products, this catalog is a must-have. Loaded with tons of great info, specs and photos, you'll be on your way to designing fabulous projects for your customer's home or office in no time. Read More...