Custom Commercial Door Pulls
At PRL Glass Systems we have the capability to manufacturer custom commercial door pulls for all our All style glass doors. Simply provide us with your commercial door handle design and we will take care of the rest. PRL custom commercial pulls will offer an elegant and unique touch to your entrance door system. Our custom pulls are available in a variety of finishes, mixed colors, diameters, sizes and shapes. The degree of difficulty of the custom pulls is not a problem for PRL. Curved, S-shaped, Tubular or Geometric shapes…we'll accept the challenge!
PRL Glass offers the fastest lead-times in the industry for all your glass doors and handles.
Our mission is to simplify the purchasing process of all your entrance hardware and components, Simply supply us the commercial door handle specifications and let us take care of the rest Toll Free 800-433-7044.
2013 Easy Lock Ladder Pulls Catalog
For Custom Commercial Door Pull Specifications, Estimates and Orders
Please Feel Free to Contact Us Directly
Toll Free (800) 433-7044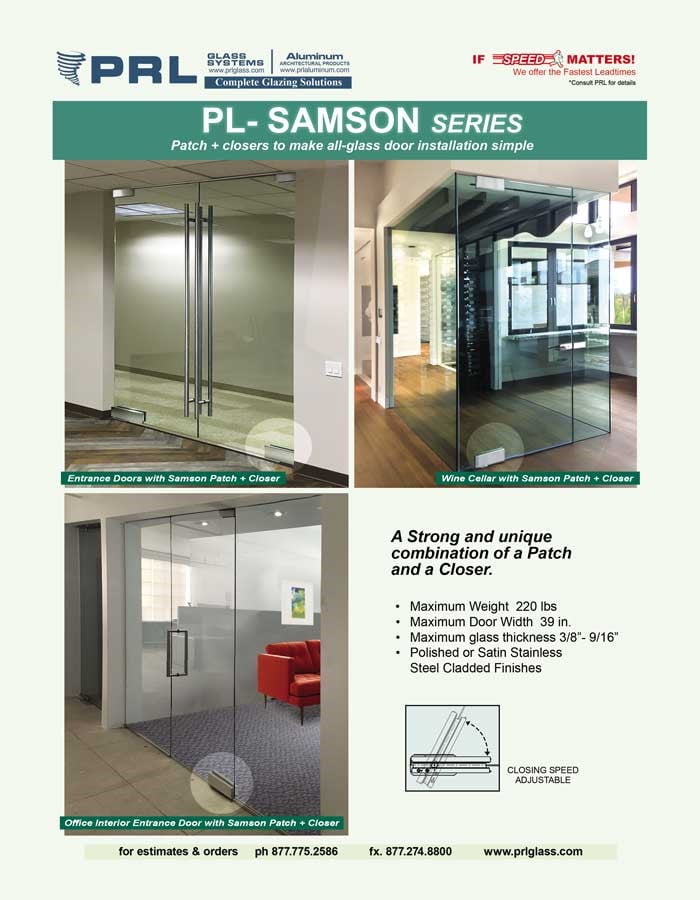 PRL's All-Glass Door Samson Patch Closer makes installation simple. A great alternative to overhead and traditional floor spring closers, this hydraulic Euro hardware is a reliable patch fitting and a closer all-in-one. Made for interior pivoting all-glass entries, they're mounted without a concrete recess, so you don't have to core out the floor. Read on to learn how our Samson Read More...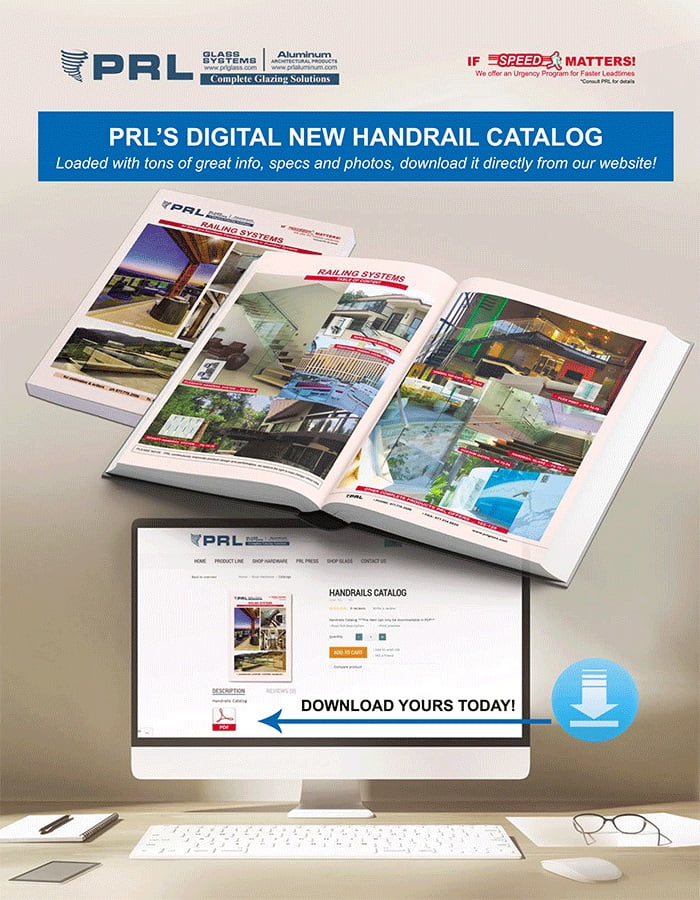 Download PRL's new Digital Handrail catalog! Find out everything you need to know about our systems, components, protective shields and more. Including our entire inventory of railing products, this catalog is a must-have. Loaded with tons of great info, specs and photos, you'll be on your way to designing fabulous projects for your customer's home or office in no time. Read More...