Custom Commercial Door Pulls
At PRL Glass Systems we have the capability to manufacturer custom commercial door pulls for all our All style glass doors. Simply provide us with your commercial door handle design and we will take care of the rest. PRL custom commercial pulls will offer an elegant and unique touch to your entrance door system. Our custom pulls are available in a variety of finishes, mixed colors, diameters, sizes and shapes. The degree of difficulty of the custom pulls is not a problem for PRL. Curved, S-shaped, Tubular or Geometric shapes…we'll accept the challenge!
PRL Glass offers the fastest lead-times in the industry for all your glass doors and handles.
Our mission is to simplify the purchasing process of all your entrance hardware and components, Simply supply us the commercial door handle specifications and let us take care of the rest Toll Free 800-433-7044.
2013 Easy Lock Ladder Pulls Catalog
For Custom Commercial Door Pull Specifications, Estimates and Orders
Please Feel Free to Contact Us Directly
Toll Free (800) 433-7044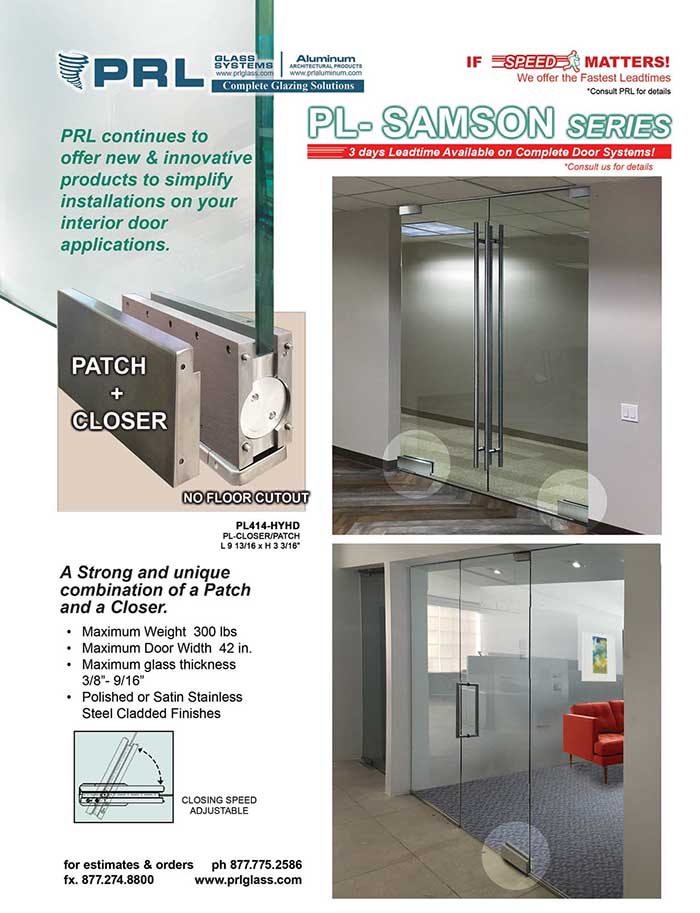 The ever-growing popularity of our samson hydraulic door patch closer has been great hit for use on PRL Frameless Glass Doors. This is just another example of PRL's commitment to provide innovative, economical solutions for our customer's interior glazing applications.
PRL's heavy duty Samson Patch Fitting Closer is not only a patch fitting, but a patch fitting and a closer- all Read More...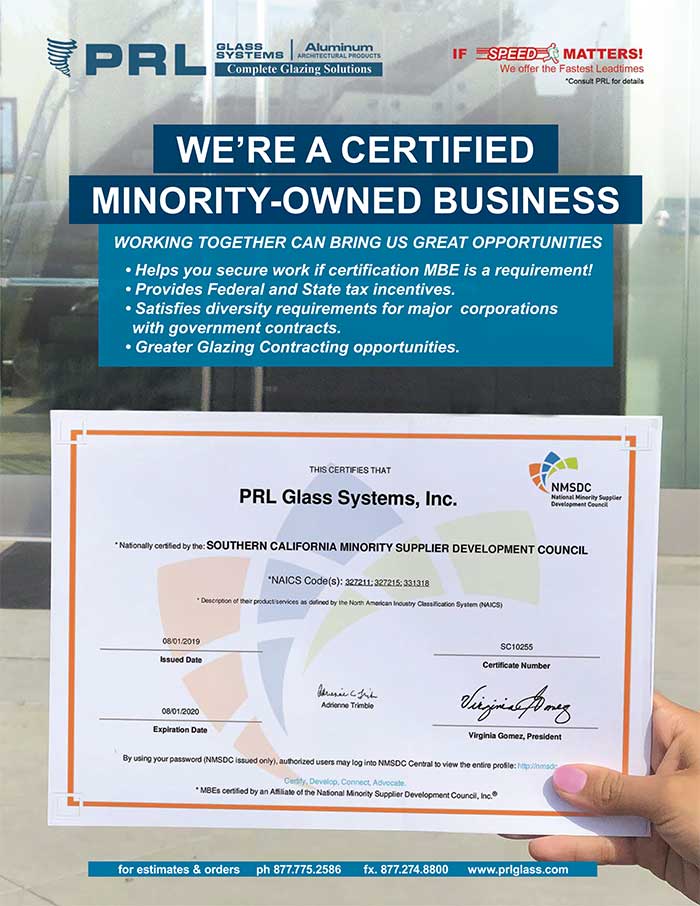 Reap the rewards of bidding with an MBE vendor. Shop with PRL! As a certified minority-owned business, we can provide your corporation with loads of great benefits. Whether your goal is to meet diversity spend requirements, land that big government contract, or take advantage of tax incentives, we're the MBE supplier for you. We offer a huge assortment of glass Read More...