PRL Glass manufactures insulated glass units that are a high quality and energy performance certified product. The use of IG units in your windows or doors will help save energy and money. Insulated units have many glass combinations and values for your residential or commercial projects. The most common types of insulated glass units are low-e glass, reflective, laminated glass, textured glass and spandrel glass.
PRL is equipped with state of the art machinery to assist you with complete IG units
We are capable of fabricating standard dual glazed and triple glazed units and supply them with standard or sculptured grids. We use two types of spacers; aluminum and super spacer. Our IG unit manufacturing capabilities are maximum sizes are 137″ x 98″ and minimum size of 6″ x 6″.
PRL offers many glazing products and systems including storefronts, curtain walls, sliding aluminum doors & glass doors, all glass entrance doors systems, handrail systems, and shower enclosures.
Our goal is to provide you with all of your glazing solutions all from one source (one stop shop). If you have any questions regarding IG unit limitations feel free to call us. Our staff is ready to service you.
Simply supply us your insulated glass unit specifications and let us take care of the rest Toll Free 800-433-7044.
Quick Product Photo Gallery
For Complete Insulated Glass Specifications, Estimates and Orders
Please Feel Free to Contact Us Directly
Toll Free (800) 433-7044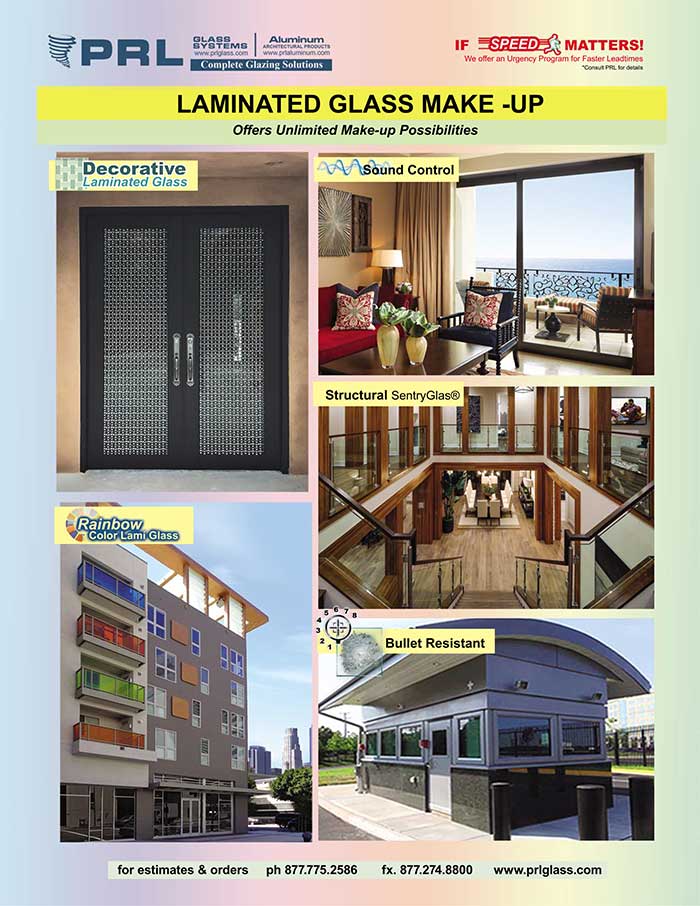 Find laminated glass in a sensational selection at PRL. Indoors or out, this product can meet a host of decorative and safety glass specifications for office, commercial and homes. Perfect for areas that require safety glass or unique decorative, entrance systems, handrails and guardrails, this glass line has a lot to offer. Available with a wide range of interlayers and Read More...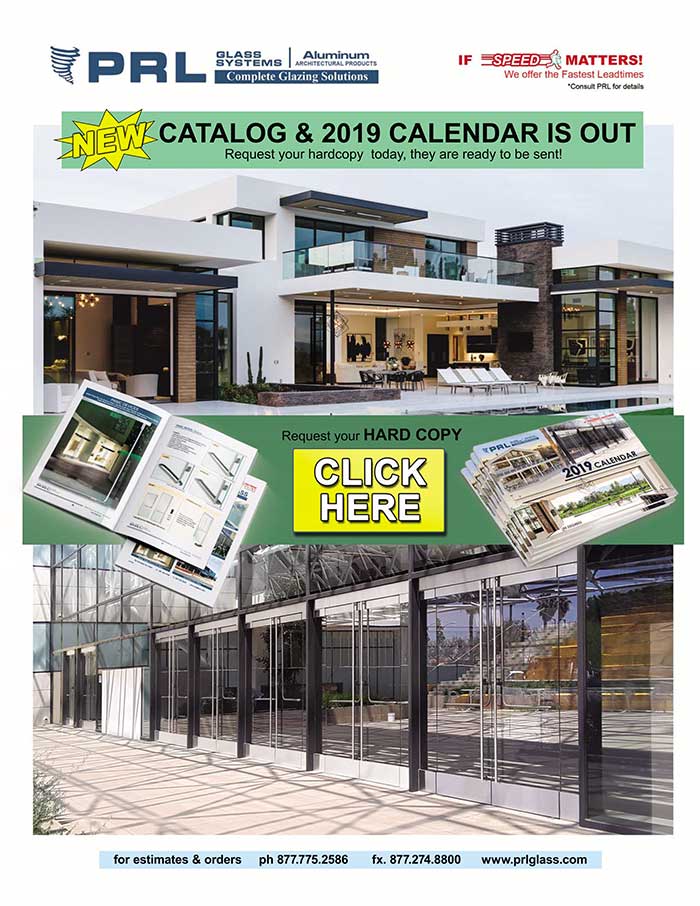 Start the new year out right with a New 2019 PRL Calendar. Featuring terrific monthly photos of our glass and aluminum products, our calendar will keep you organized while learning about all we have to offer.
Also, A must-have tool provides wealth of useful information is PRL's new 2018 Architectural Glass catalog request your hard Read More...