PRL Glass is a manufacturer of Glass and Metal Entrance Systems in the city of Industry California. We also manufacture standard and custom glass door hardware for complete All Glass Entrances packages (your one stop shop). We offer Frameless Style Glass Doors with continuous rails or patch fitting hardware. Patch fittings are available with 9-1/2″ patch rails or Euro-style patch fitting hardware. Continuous bottom rail are also available in a variety of styles (PL150, PL350, PL387, PL600, PL1000). Our glass doors can accommodate 3/8″, 1/2″, 5/8″, and 3/4″ glass and All of our glass door hardware rails are extruded in-house with custom sizes available upon request.
Complete Architectural All Glass Door Systems and Components
PRL also fabricates tubular panic door devices, complete door hardware and locking ladder style pulls to compliment each and every Glass Door Entrances system. The Ladder hardware pull line is now one of the most popular push pulls used on All Glass Doors. They are manufactured of 1-1/4″ diameter tubing and available in #4 Brushed Stainless Steel, #8 Polished Stainless Steel, Satin and Polished Brass, Clear Anodize and Bronze Anodize. Custom lengths are available upon request.
Our mission is to simplify your purchasing of complete Architectural Entrance Door Systems and Hardware by supplying all necessary components for one source, Simply supply us your glass entrance door and hardware specifications and let us take care of the rest Toll Free 800-433-7044.
2013 Easy Lock Ladder Pulls Catalog
Architectural Glass and Metal Hardware
For All Glass Door Hardware Estimates and Orders
Please Feel Free to Contact Us Directly
Toll Free (800) 433-7044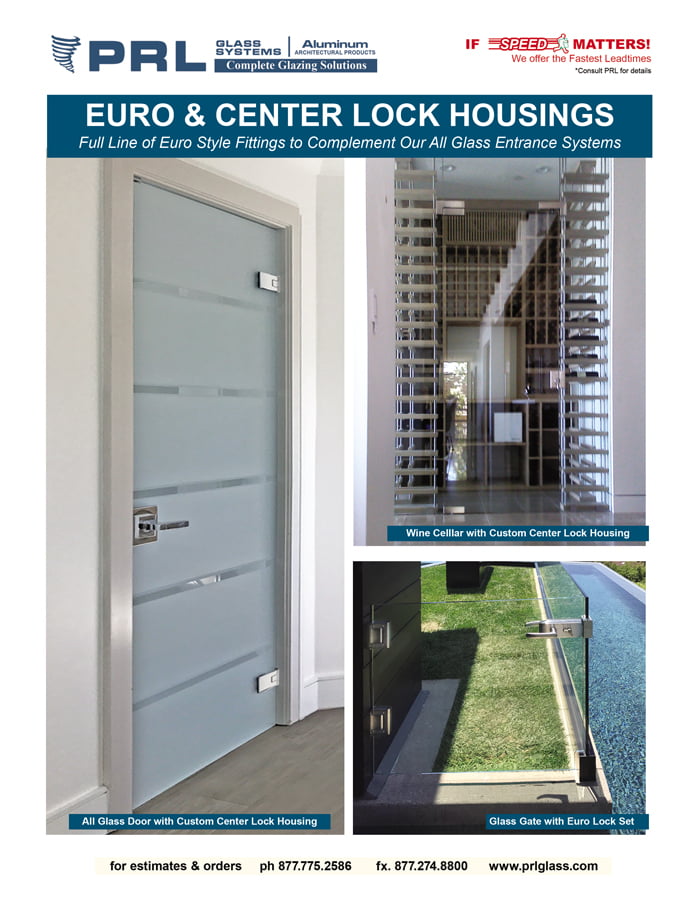 Find a great collection of Euro and center lock housings at PRL. Perfect for complete all-glass entrance systems, gates, fences and more, this hardware brings peace of mind to many doors. Our Euro locks deliver compact designs that complement our patch fittings. Installed at the bottom of all-glass doors, they provide an unobtrusive look. Sporting traditional handles, Read More...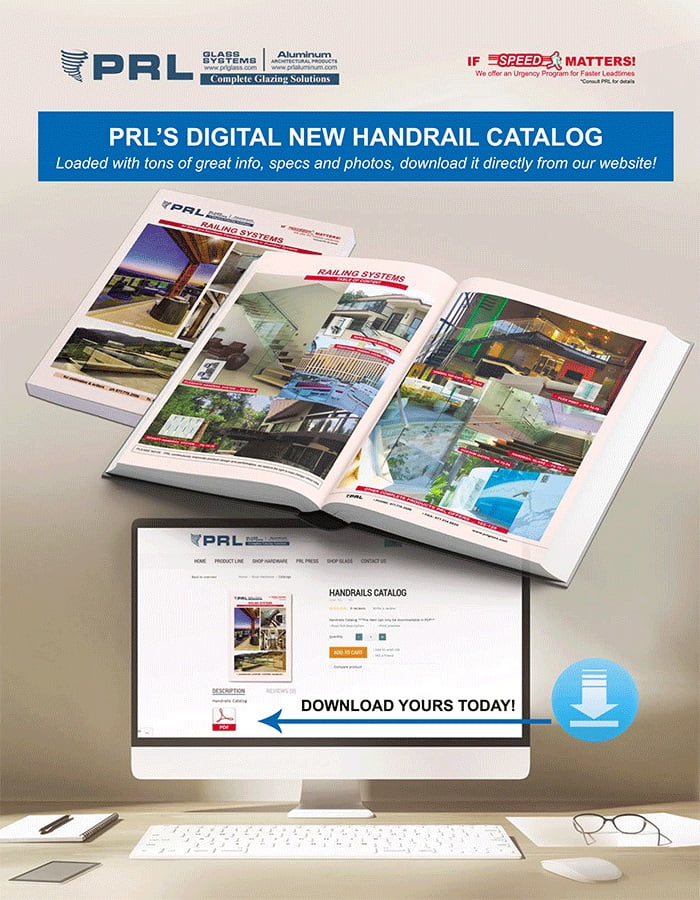 Download PRL's new Digital Handrail catalog! Find out everything you need to know about our systems, components, protective shields and more. Including our entire inventory of railing products, this catalog is a must-have. Loaded with tons of great info, specs and photos, you'll be on your way to designing fabulous projects for your customer's home or office in no time. Read More...