PRL Glass is a manufacturer of Glass and Metal Entrance Systems in the city of Industry California. We also manufacture standard and custom glass door hardware for complete All Glass Entrances packages (your one stop shop). We offer Frameless Style Glass Doors with continuous rails or patch fitting hardware. Patch fittings are available with 9-1/2″ patch rails or Euro-style patch fitting hardware. Continuous bottom rail are also available in a variety of styles (PL150, PL350, PL387, PL600, PL1000). Our glass doors can accommodate 3/8″, 1/2″, 5/8″, and 3/4″ glass and All of our glass door hardware rails are extruded in-house with custom sizes available upon request.
Complete Architectural All Glass Door Systems and Components
PRL also fabricates tubular panic door devices, complete door hardware and locking ladder style pulls to compliment each and every Glass Door Entrances system. The Ladder hardware pull line is now one of the most popular push pulls used on All Glass Doors. They are manufactured of 1-1/4″ diameter tubing and available in #4 Brushed Stainless Steel, #8 Polished Stainless Steel, Satin and Polished Brass, Clear Anodize and Bronze Anodize. Custom lengths are available upon request.
Our mission is to simplify your purchasing of complete Architectural Entrance Door Systems and Hardware by supplying all necessary components for one source, Simply supply us your glass entrance door and hardware specifications and let us take care of the rest Toll Free 800-433-7044.
2013 Easy Lock Ladder Pulls Catalog
For All Glass Door Hardware Estimates and Orders
Please Feel Free to Contact Us Directly
Toll Free (800) 433-7044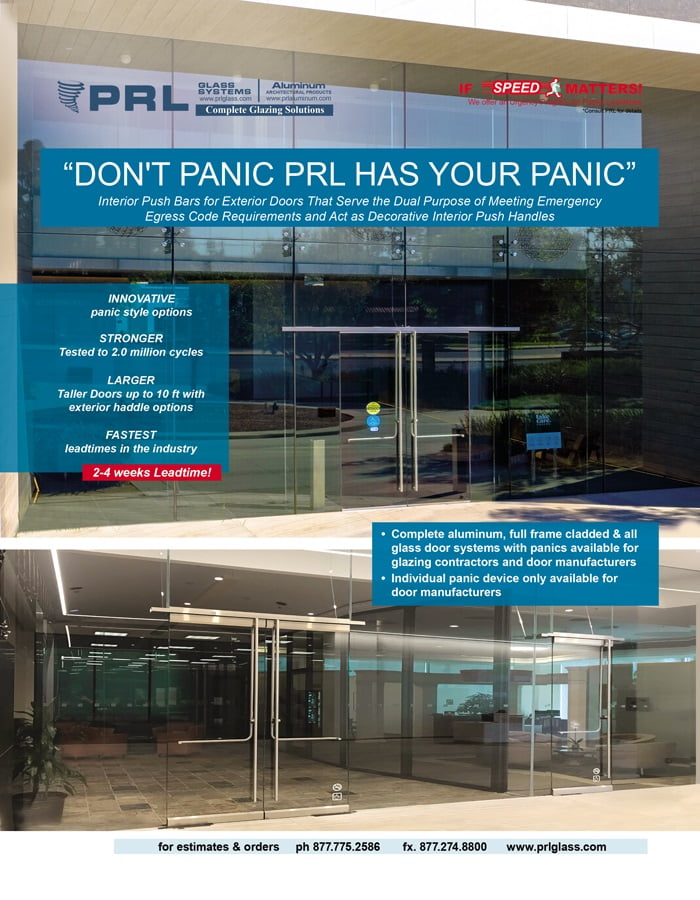 Need panic devices for all glass entrances or full framed entry doors? Order at PRL of Los Angeles County. Designed to meet emergency egress and fire exit regulations, our hardware has a lot to offer. UL certified and tested to 2.0 million cycles, this product is the strongest on the market and accommodates heavy entrance doors up to 120" tall. Read More...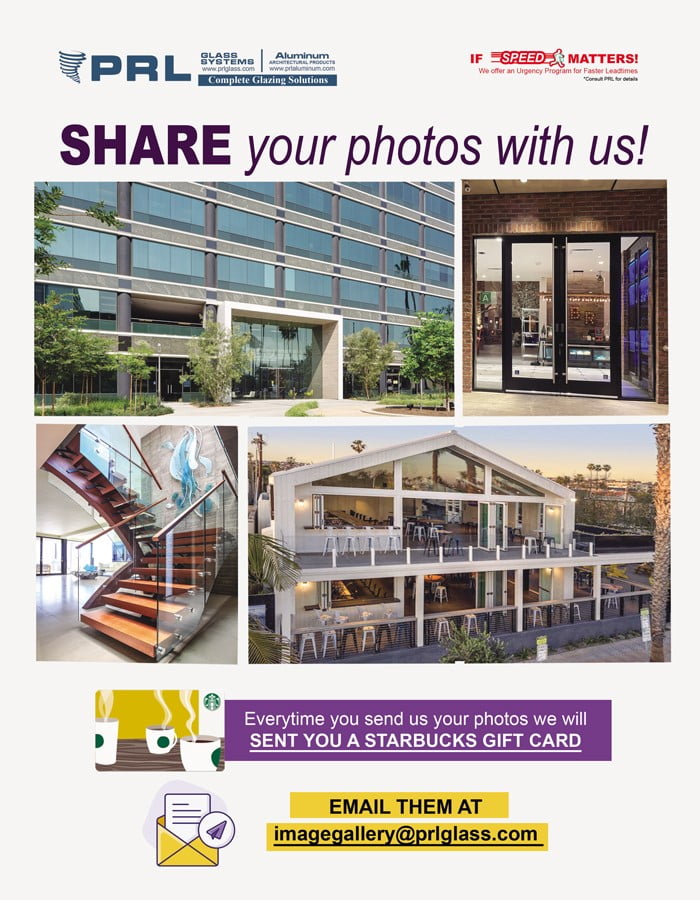 DO GOOD WORK & SHARE IT WITH OTHERS
Send PRL your photos! Your projects could be displayed in our upcoming 2023 calendar! A great promotional tool, it could benefit your business. We'd love to show off what you can do for your prospective customers. Offering multiple glass and aluminum product lines, chances are you have many to choose from. So, Read More...