Custom Glass Security Gates
PRL's custom glass security gates are used in many applications such as banks, gardens, hotels, resorts and luxury pools. The center lock housing is a very common lock that is used on gates because it offers maximum security and durability. Electric strikes are also available from PRL for use with center lock housing.
Standard and Custom Glass Security Gate Options
Because every project is slightly different we offer many options for security glass gates from custom frame profiles to unique metal finishes. We can provide many standard and custom options for gate jambs/posts. You can choose from various glass and hardware options to compliment your custom security glass gate.
Our custom glass security gates are American made and manufactured in City of Industry, California.
Quick Product Photo Gallery
For Complete Custom Glass Security Gates and Specifications, Estimates and Orders
Please Feel Free to Contact Us Directly
Toll Free (800) 433-7044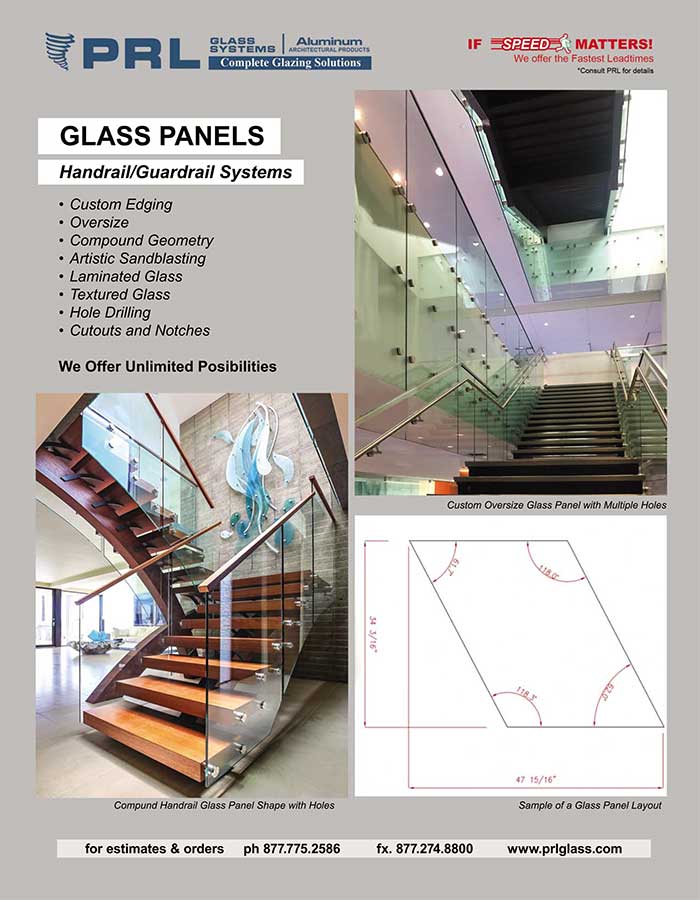 For an outstanding selection of handrail and guardrail glass, you can't beat PRL of Southern California. We offer a limitless supply of tempered and tempered laminated products for railing systems. Available in a large assortment of clear and decorative glass types, we can produce everything from oversized panels to captivating all-glass railing designs. Fabricating all glass products in-house with state-of-the-art Read More...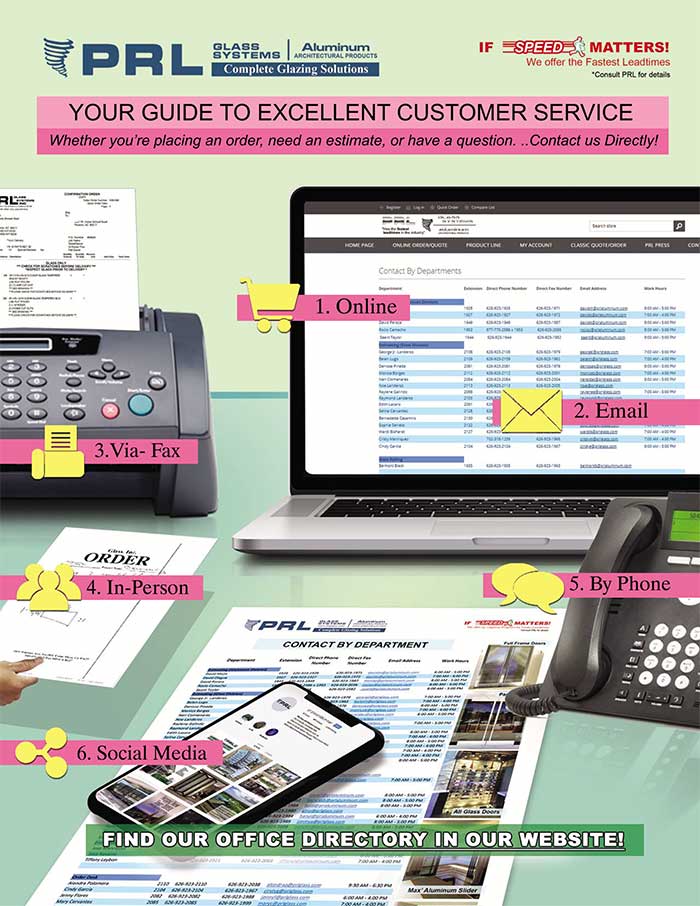 Get in touch with PRL easily by downloading our updated company directory. Your guide to first-rate customer service, this 2020 company directory contains all the contacts needed to get your questions answered. Whether you're placing an order, need an estimate, or have a question about our products or services, our company directory will route you to Read More...