New Accounts and Order Forms
Below is a convenient list of forms designed to assist with your order processing.
For Complete Architectural Glass and Metal Specifications, Estimates and Orders
Please Also Feel Free to Contact Us Directly
Toll Free (800) 433-7044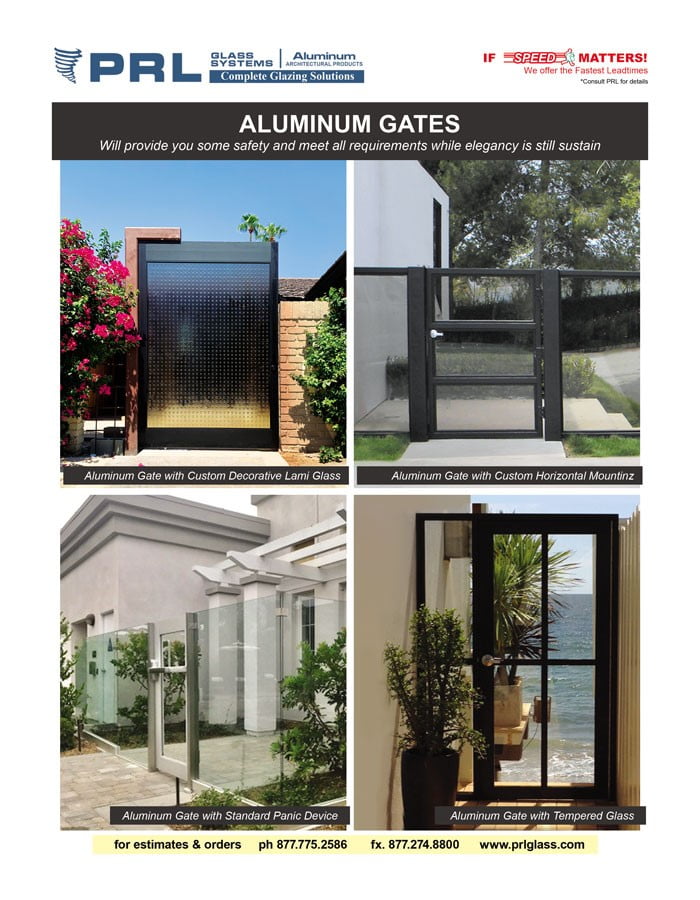 Create visionary aluminum framed glass gates at PRL. Rendered in standard and custom designs, they bring stunning transparency to outdoor projects. Our gates attach to fencing panels with your choice of posts and hardware. Fabricated in ¼" to 1" glass thicknesses, they can be made in nearly any height or width. Generated in multiple finishes, glass types and Read More...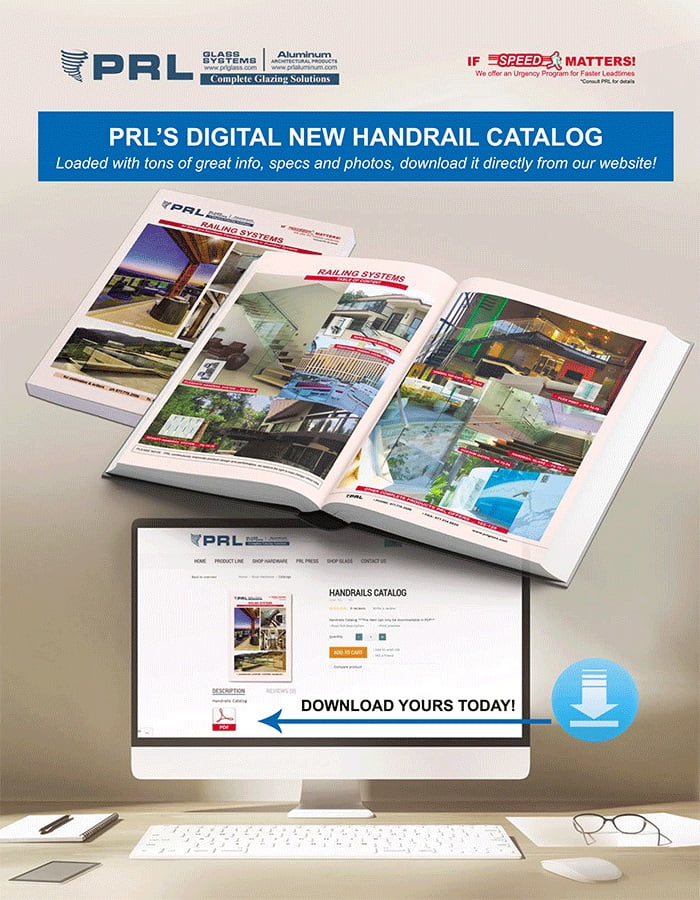 Download PRL's new Digital Handrail catalog! Find out everything you need to know about our systems, components, protective shields and more. Including our entire inventory of railing products, this catalog is a must-have. Loaded with tons of great info, specs and photos, you'll be on your way to designing fabulous projects for your customer's home or office in no time. Read More...