2018 Architectural Glass Catalog
Full of great information, PRL's new catalog is a terrific way to stay on top of new glazing industry trends, products, technical data and architectural designs.
Cataloging our full lines of glass types and complete systems, PRL's new 2018 Architectural Glass catalog puts shopping at your fingertips. Whether you're looking for inspiration, a specific component, or want to know more about our products, it's all in there. Our new catalog provides a wealth of information!
Our entire lines of glass types, complete systems and hardware including detailed information for:
Insulated, laminated, spandrel, fire resistant glass and more!
Entrance doors, aluminum & glass sliders, panic systems, shower doors and more!
Door headers, closers, rails, panic devices, deadbolts, door pulls and more!
PRL would like to extend a special thank you to all of our customers who shared your project photos with us. You helped us make it possible to provide a catalog we're proud of with beautiful examples of what we can do for you.
For Complete Architectural Glass and Metal Specifications, Estimates and Orders
Please Feel Free to Contact Us Directly
Toll Free (800) 433-7044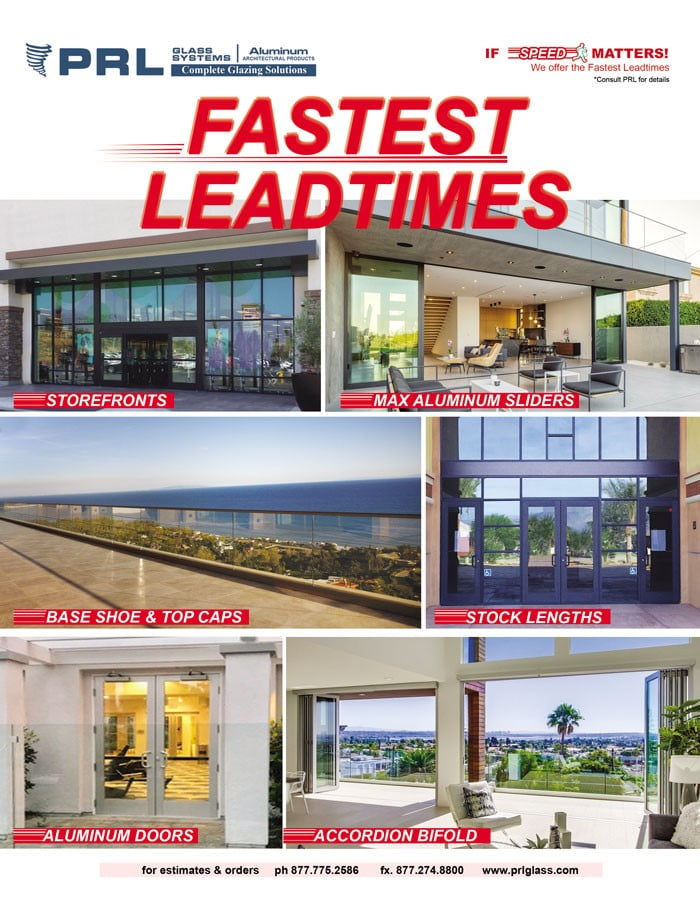 PRL Aluminum understands that getting projects done quickly is essential. That's why we offer the fastest lead times in the industry, with stock aluminum lengths available in 1-2 days and complete slider systems delivered within a week. Our inventory includes multiple different extrusions, including standard shapes for storefronts, U-Bars, Handrail Top Caps, and more complex designs of Handrail Shore Base. Read More...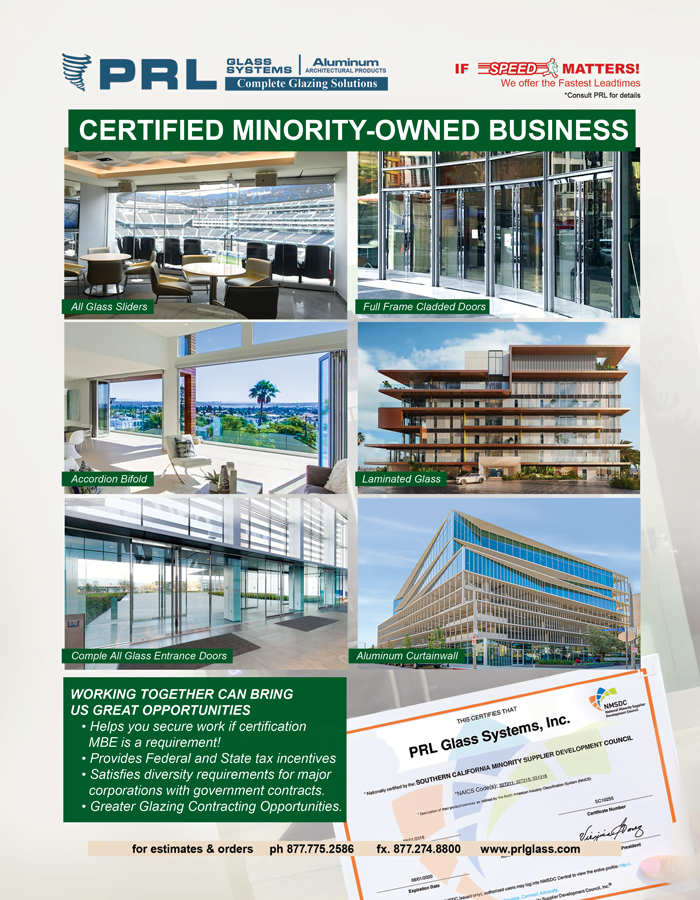 Need a certified MBE vendor? Read this article and see why you should team with PRL. Always placing our customers first, we answer your questions to help you discover the benefits. You'll find out what kind of jobs and tax incentives you can get as well as who gains from working with a Minority Owned vendor. And Read More...