MirroView™ Glass. Conceal Over 10 TV Screens & Monitors Flawlessly
Get MirroView™ glass at PRL to conceal over 10 TV screens and monitors flawlessly. Bringing stylish innovation to corporations and homes, this is one product you won't want to miss. This glass line uses transparent reflective hard coats to turn TV screens into fashionable mirrors. Perfect for a multitude of interior applications, MirroView™ glass hides monitors while not in use, then clearly displays images when turned on. Delivering a wide range of features and benefits, you'll wonder how you made do without it.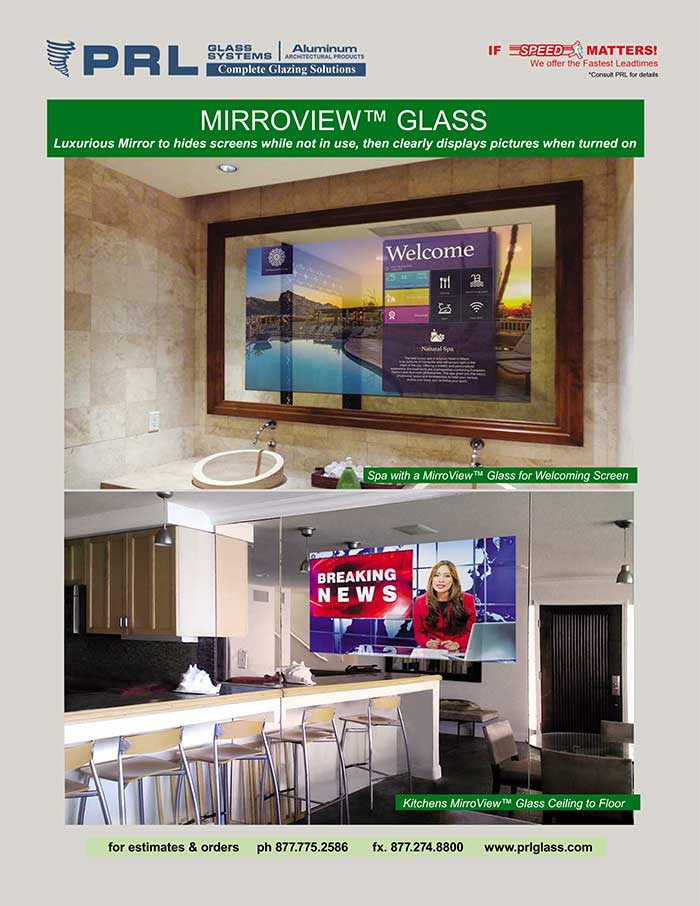 Get MirroView™ glass to conceal over 10 TV screens and monitors flawlessly. The advantages will amaze you. Chemically fused with pyrolytic coatings, this reflective glass offers many. Yep, that's right. At PRL of the West Coast, we supply products that solve problems. These hard coats meet ASTM C 1376 performance standards, so you can rest assured they'll satisfy your project needs. And MirroView™ glass has a virtually unlimited lifespan with its durable coatings! This brings even more benefits. These reflective surfaces not only protect TV screens, but they're easier to clean, transport and handle.
We fabricate MirroView™ glass in our facility. Applying these transparent hard coats ourselves we can fulfill several specifications. No wonder we're the manufacturer architects and designers turn to first. When ordering this reflective glass, edge deletion isn't required, and it can also be tempered. Want to add a light tint to your TV screens or monitors? We can do that too. Just bid them and we'll provide tinted MirroView™ glass samples upon your request. Available in 96" x 126" sheet sizes, we render these reflective coatings in ¼" glass thicknesses. Please consult with us as size limitations may apply.
Get MirroView™ glass to conceal over 10 TV screens and monitors flawlessly. Regardless of your space- commercial or residential, this product blends right in creating an illusion of décor. Beautiful in living rooms, kitchens and baths or restaurants, bars and game rooms, these reflective surfaces grant a touch of class. Also great for smart mirrors, touch screens and digital retail signage, MirroView™ glass yields endless possibilities. Really, it's all up to your imagination.
MirroView™ Glass. Features, Benefits, Fabrication & More
MirroView™ Glass Features:
Tastefully conceals TV & video screens when off

Picture displays beautifully when turned on

Highly durable pyrolytic material chemically fused to glass
Reflective coating meets ASTM C 1376 standards
TV Glass Fabrication:
Available Sheet Sizes: 96" x 126"
Available Thickness: ¼"

Consult us for size limitations

Light tints & samples available upon request
Reflective Glass Benefits:
Practically unlimited lifespan!
Edge deletion not required
Can be tempered
Cleans, transports & handles easily
MirroView™ Glass Applications:
Hotels, lobbies, salons & bedrooms
Retail, bars, restaurants & bathrooms
Living rooms, kitchens & game rooms
Touch screens, digital signage & smart mirrors
MirroView™ Glass. Conceal Over 10 TV Screens & Monitors Flawlessly
Shop MirroView™ glass at PRL! Bring stylish innovation to your home or business projects. These reflective hard coats transform TV screens and monitors into trendsetting mirrors. Get yours today!
Quick Product Photo Gallery
For Complete Tempered Glass Specifications, Estimates and Orders
Please Feel Free to Contact Us Directly
Toll Free (800) 433-7044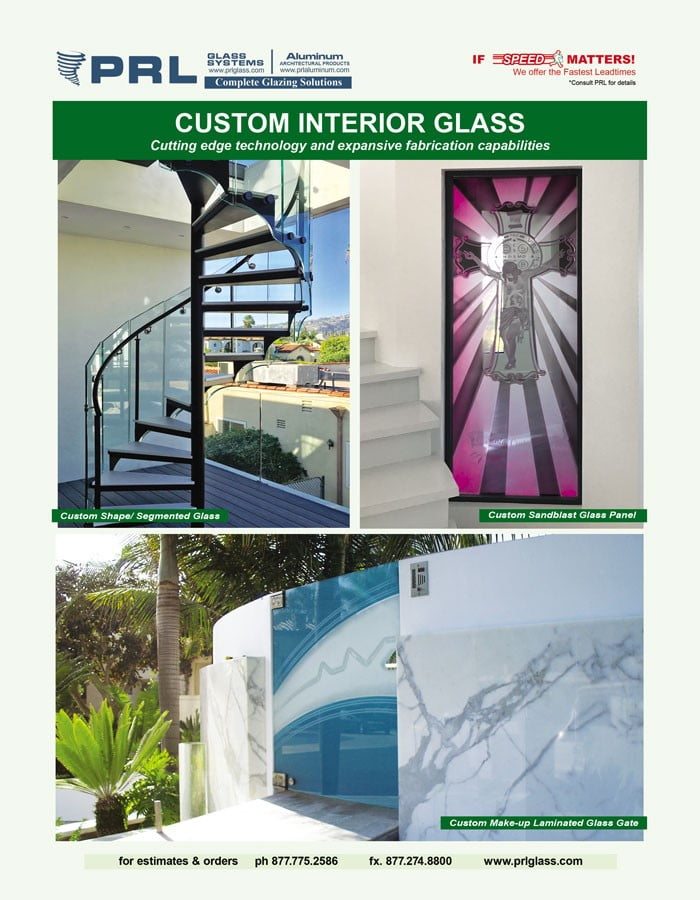 Need a custom interior glass products for your client's interior space? Bid at PRL! We generate huge assortments of cubicles, backsplashes, room dividers and more. Using our cutting edge technology and expansive fabrication capabilities, our glass detailing is superior. All made-to-order in our facility, we render custom glass products in virtually any size or glass type. Great Read More...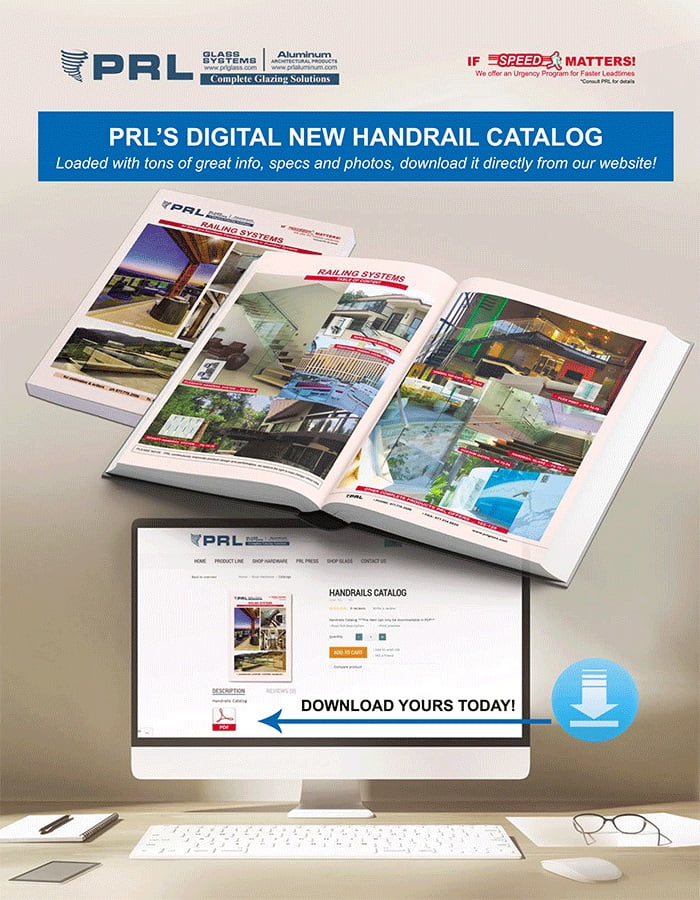 Download PRL's new Digital Handrail catalog! Find out everything you need to know about our systems, components, protective shields and more. Including our entire inventory of railing products, this catalog is a must-have. Loaded with tons of great info, specs and photos, you'll be on your way to designing fabulous projects for your customer's home or office in no time. Read More...