Interior Glass Sliding Doors
PRL's Ruby interior glass sliding doors offer architects and design professionals the freedom between top hung sliding glass doors or a pivot door system. The Ruby's unique all glass door system ensures minimal obstruction from hardware and framing to provide customers with the largest viewing area through the glass with a clean finished appearance.
Endless Possibilities with PRL's Interior Glass Sliding Doors
The Ruby Pivot System has a high-tech appearance and can be used as a free swinging door or the swing can be controlled by adding a floor closer. PRL's Ruby Pivot system is available with overhead panel and sidelight connectors, which give the freedom of adding a transom and/or sidelights to your opening. Ladder style handles add an elegant look to the sliding glass door system but customers can also choose from inset metal finger pulls or just a polished hole; possibilities are endless.
PRL also offers attractive lock fittings if security is required.
Quick Product Photo Gallery
For Complete Interior Glass Sliding Door Specifications, Estimates and Orders
Please Feel Free to Contact Us Directly
Toll Free (800) 433-7044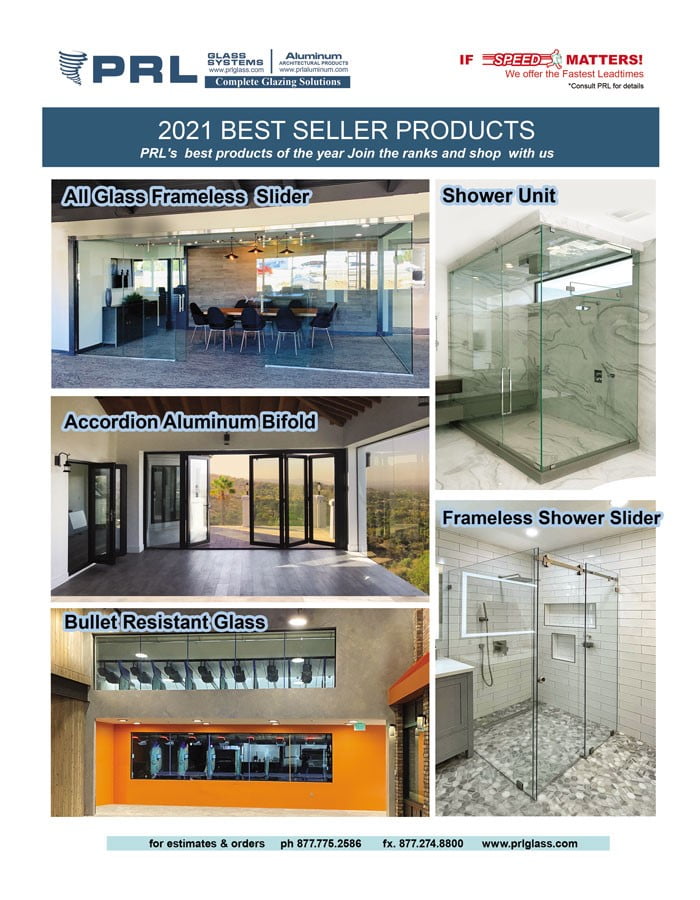 Buy PRL's hot products of 2021. They're the clear choice for 2022. With sales as strong as last year, who says they won't? Our laminated glass selection, shower door units, and interior all-glass sliders just add up to better. All manufactured in-house, we can meet your commercial or residential needs. After all, customizations are our specialty. Featuring a wide range Read More...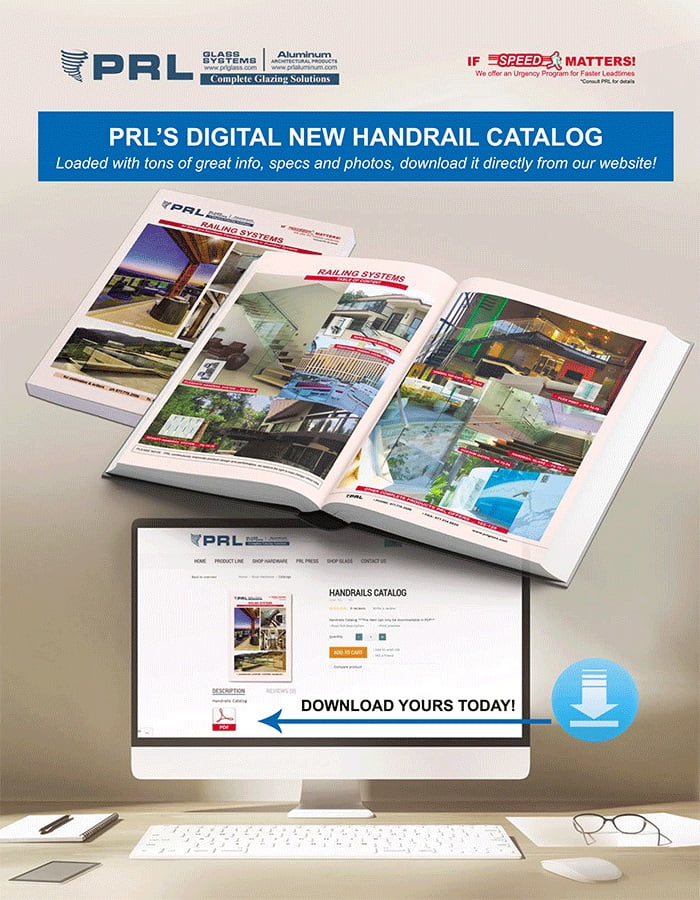 Download PRL's new Digital Handrail catalog! Find out everything you need to know about our systems, components, protective shields and more. Including our entire inventory of railing products, this catalog is a must-have. Loaded with tons of great info, specs and photos, you'll be on your way to designing fabulous projects for your customer's home or office in no time. Read More...