Interior Glass Sliding Doors
PRL's Ruby interior glass sliding doors offer architects and design professionals the freedom between top hung sliding glass doors or a pivot door system. The Ruby's unique all glass door system ensures minimal obstruction from hardware and framing to provide customers with the largest viewing area through the glass with a clean finished appearance.
Endless Possibilities with PRL's Interior Glass Sliding Doors
The Ruby Pivot System has a high-tech appearance and can be used as a free swinging door or the swing can be controlled by adding a floor closer. PRL's Ruby Pivot system is available with overhead panel and sidelight connectors, which give the freedom of adding a transom and/or sidelights to your opening. Ladder style handles add an elegant look to the sliding glass door system but customers can also choose from inset metal finger pulls or just a polished hole; possibilities are endless.
PRL also offers attractive lock fittings if security is required.
Quick Product Photo Gallery
For Complete Interior Glass Sliding Door Specifications, Estimates and Orders
Please Feel Free to Contact Us Directly
Toll Free (800) 433-7044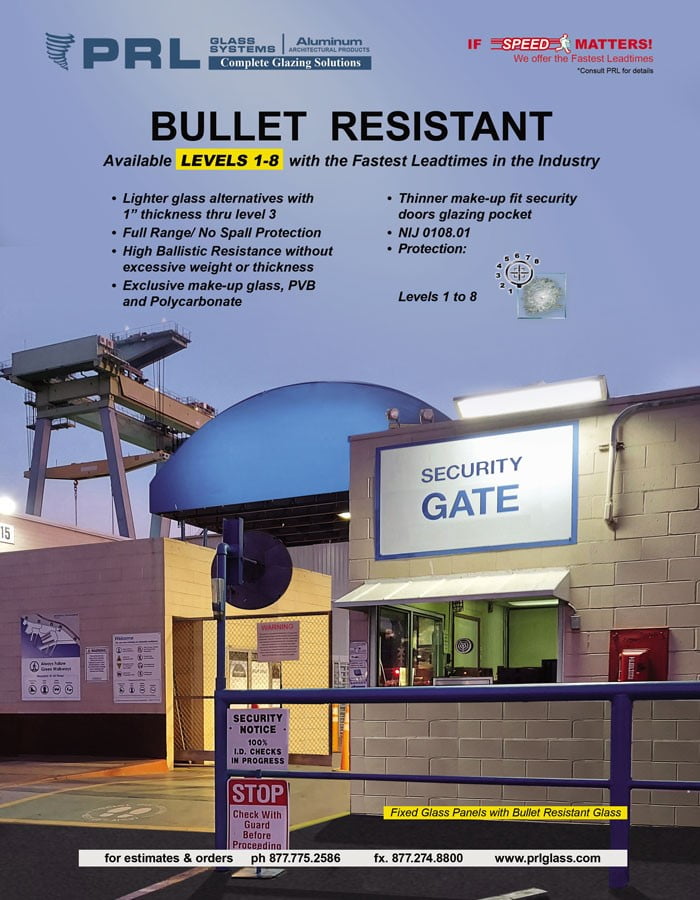 Buy bullet resistant glass at PRL. Thinner and lighter than others on the market. Rendered in threat levels 1-8, these interlayers easily fit into door glazing pockets storefronts, bandit barriers and more. Our bullet resistant glass guards against many weapons and ammunitions. Sold in vast interlayer thicknesses, make-ups and colors, our laminated safety glass will meet your Read More...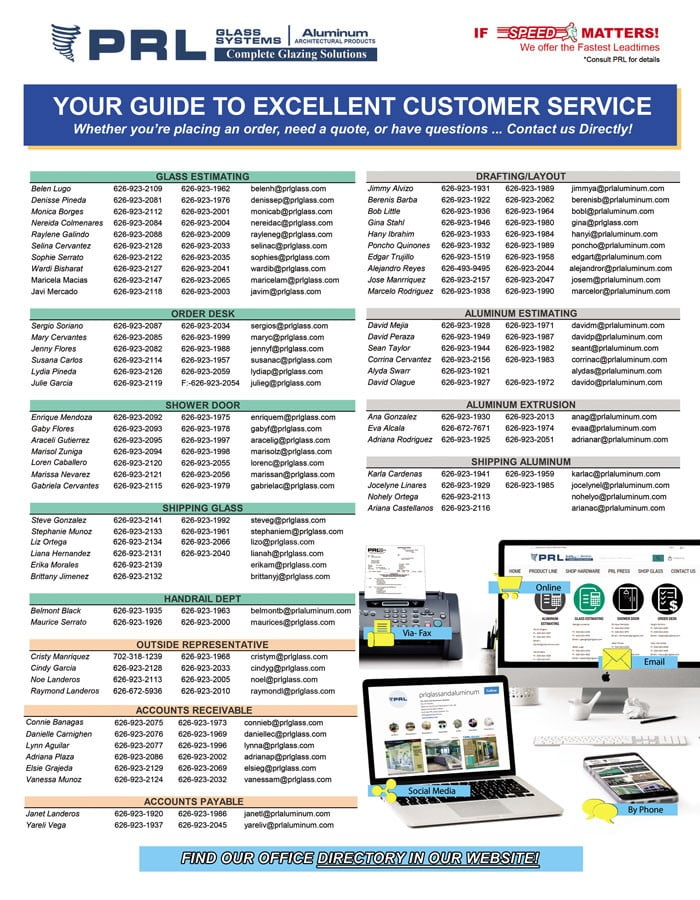 Browse PRL 2023 company directory to find who can answer your questions. We've got an expert for everything. Whether it's ordering, billing, shipping or product specs, this handy resource will guide you to the right person. And our directory's a breeze to use! Accessed via our Contact Us page, just scroll through each department to locate your Read More...