Tempered Textured Glass Doors
PRL custom tempered textured glass doors bring an innovative alternative to the entry door market. We offer various textures and styles, from elegant to ultra-secure. You can incorporate uniqueness and strength with any door system. We carry a large variation of tempered glass, hardware and metal rail styles. With PRL custom entry doors you can be sure that you have the best entry door in the market. Our mission is to provide a high-quality finished product ready to install.
Many Tempered Textured Doors Styles and Textures to choose from
PRL glass doors come in a wide variety of styles and textures of glass. Our stylish door designs will compliment any decor with a framed or all glass look. We will provide you with all the glass, metal and hardware required for an easy installation. Any customized tempered textured door can be manufactured to accommodate specific size requirements. When it comes to custom entrance systems PRL Glass is your best choice.
Simply supply us your tempered textured system specifications and let us take care of the rest Toll Free 800-433-7044.
Nu Vision Entrance Systems Catalog
For Tempered Textured Glass Doors and Specifications, Estimates and Orders
Please Feel Free to Contact Us Directly
Toll Free (800) 433-7044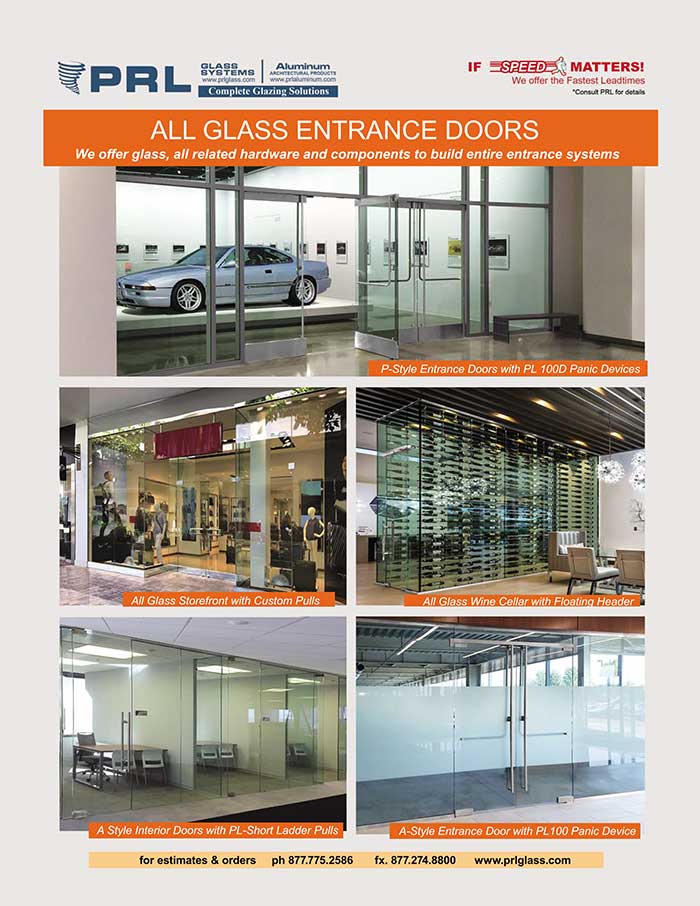 For the best in all-glass entrance doors, check out PRL Glass & Aluminum. We furnish a wide range of standard heavy glass door styles, unlimited customizations, and complete entrance systems. Designed for interior and exterior access ways, this product makes for stunning entrances. Carrying full lines of hardware in stainless steel, brass, anodized and painted metal finishes, our all-glass entry Read More...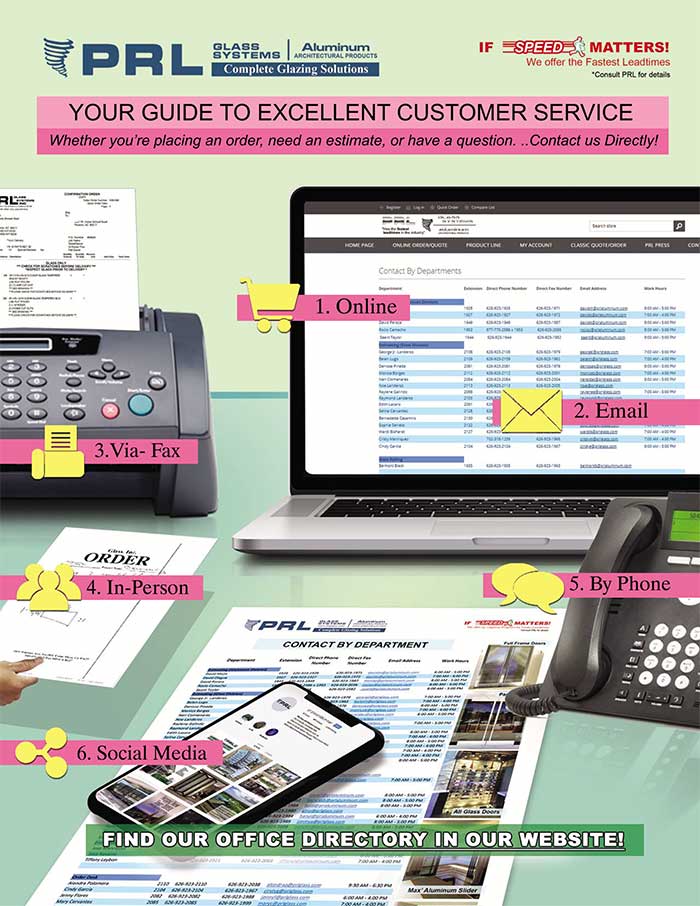 Get in touch with PRL easily by downloading our updated company directory. Your guide to first-rate customer service, this 2020 company directory contains all the contacts needed to get your questions answered. Whether you're placing an order, need an estimate, or have a question about our products or services, our company directory will route you to Read More...