Tempered Textured Glass Doors
PRL custom tempered textured glass doors bring an innovative alternative to the entry door market. We offer various textures and styles, from elegant to ultra-secure. You can incorporate uniqueness and strength with any door system. We carry a large variation of tempered glass, hardware and metal rail styles. With PRL custom entry doors you can be sure that you have the best entry door in the market. Our mission is to provide a high-quality finished product ready to install.
Many Tempered Textured Doors Styles and Textures to choose from
PRL glass doors come in a wide variety of styles and textures of glass. Our stylish door designs will compliment any decor with a framed or all glass look. We will provide you with all the glass, metal and hardware required for an easy installation. Any customized tempered textured door can be manufactured to accommodate specific size requirements. When it comes to custom entrance systems PRL Glass is your best choice.
Simply supply us your tempered textured system specifications and let us take care of the rest Toll Free 800-433-7044.
Nu Vision Entrance Systems Catalog
For Tempered Textured Glass Doors and Specifications, Estimates and Orders
Please Feel Free to Contact Us Directly
Toll Free (800) 433-7044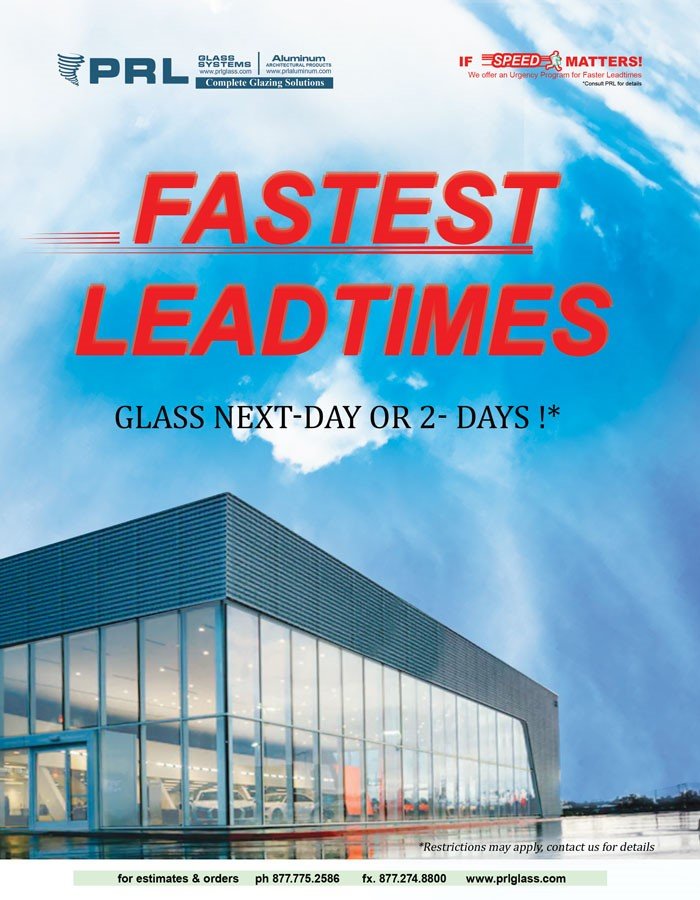 Standard glass can now be delivered next day, and in 2-days depending on the fabrication.
We are constantly looking for ways to make our business partnerships stronger and what better way than guaranteeing the fastest delivery? Our new lead times have already had a significant impact on customer service, enabling them to provide their clients with the quickest response possible. Read More...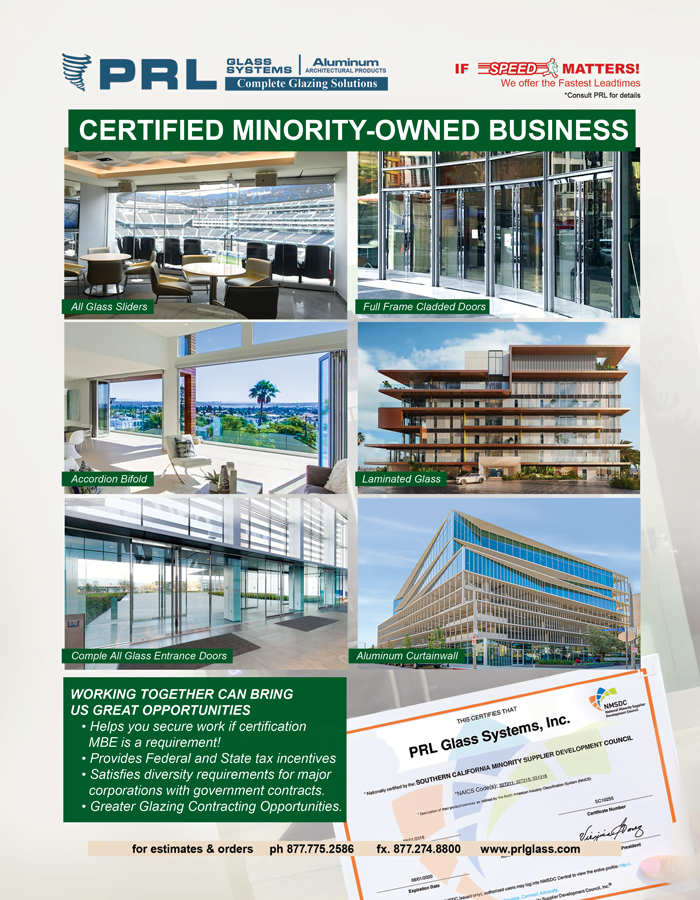 Need a certified MBE vendor? Read this article and see why you should team with PRL. Always placing our customers first, we answer your questions to help you discover the benefits. You'll find out what kind of jobs and tax incentives you can get as well as who gains from working with a Minority Owned vendor. And Read More...