Custom Architectural Metal Manufacturer
PRL offers complete custom architectural metal products for entrance systems. We in-house manufacture full framed clad doors as well as custom manufactured all glass doors. We fabricate custom designed doors to fit all your entrance system specifications. Our over sized "Miss 60" door is an example of some of the fabrication design challenges PRL has accomplished. This 6′ x 10′ center pivoted, polished stainless steel clad door with 12 conical portholes is just one of our custom architectural door creations. Frameless, surrounded only by glass sidelights makes this door exceptionally stunning.
Can provide you with a wide range of custom architectural metal brake formed shapes such as:
Head and Sill flashing
Angles
Hat Channels
Channels
Z – shapes
Column covers
Handrail shapes
Top cap and cladding for base shoes
Our metal stock sheet sizes are 48″ x 120″ and 144″ and available in the following finishes:
Aluminum – Mill, Clear, Dark Bronze and Black anodized (.040, .050, .063 and .125)
Stainless Steel- # 8 polished, #4 satin (20ga, 18ga, 16ga, 14ga, 12ga)
Naval Brass – Polished & Satin (.050)
Powder Coat White (.040, .050, .063)
Our mission is to be your complete Fabrication Company Toll Free 800-433-7044, continue reading about architectural metal products we manufacture.
For Complete and Custom Architectural Metal Specifications, Estimates and Orders
Please Feel Free to Contact Us Directly
Toll Free (800) 433-7044
Quick Product Photo Gallery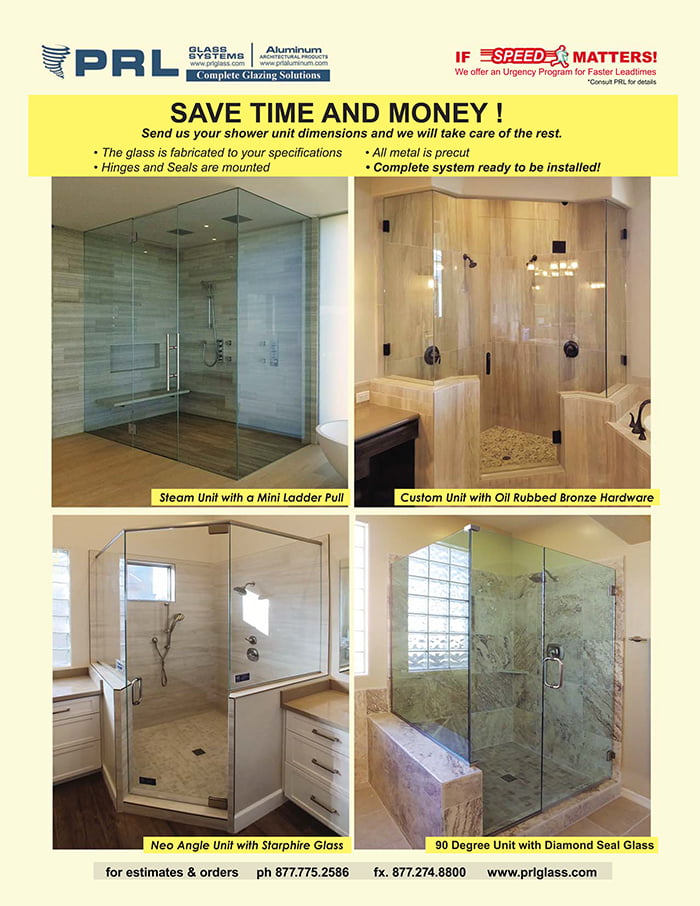 Looking for complete shower door enclosures but don't know where to shop? Look no further than PRL Glass & Aluminum. We make it easy, furnishing everything you need for entire shower systems. As a single-source supplier, we offer a sweeping selection of shower door styles, glass types, pull handles and hardware. Sporting attractive frameless swing doors, our shower units bring Read More...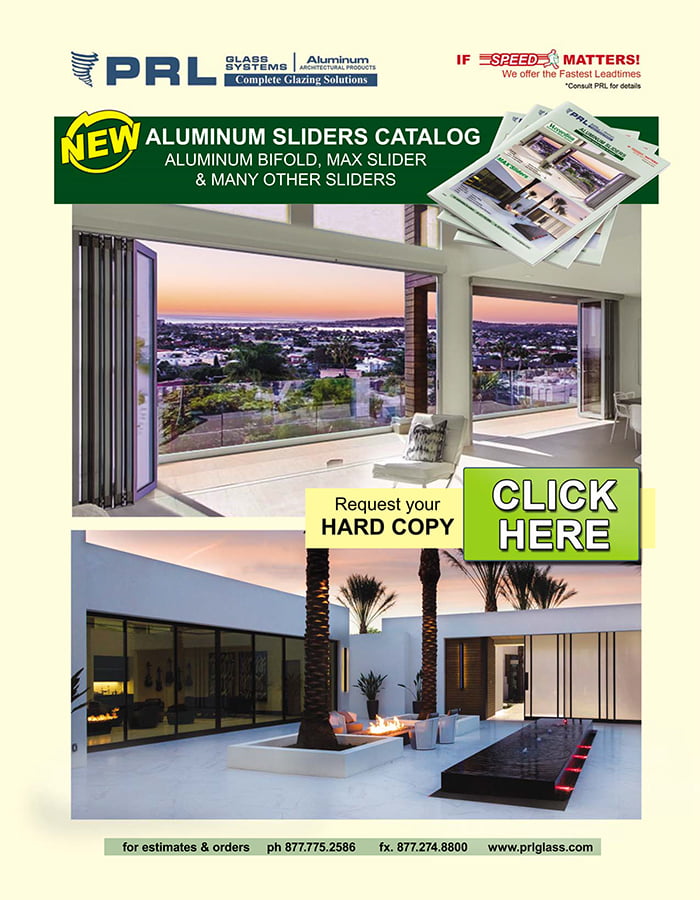 Hot off the presses, PRL's NEW Aluminum Slider Catalog is now available! We put shopping at your fingertips and request yours today. Stay in the know of new sliders trends, all the features on the sliders and amazing photos. Request your catalog now! It couldn't be simpler. Just complete a form on our website.