Top Hung Sliding Glass Doors – Tiffany System
PRL's Tiffany Top Hung Sliding Glass Doors are a perfect solution for tempered glass doors when space is limited and a traditional swinging door is not an option. The Tiffany system consist of a small profile top track, two dual nylon rollers and two small stainless steel glass clamps. A modest floor guide keeps the door aligned while eliminating floor obstructions. Door stops are included for the open and closed positions. Handles options include a flush mount circular finger pull or PRL Ladder style pulls.
PRL's Tiffany Top Hung Sliding Glass Doors Provide Elegance, Strength and Easy Installation.
PRL's selection of top hung sliding glass doors and hardware provide the best solutions for creating the perfect modern look for any home, office, or commercial application. More on our glass sliding doors.
Quick Product Photo Gallery
For Top Hung Sliding Glass Doors – Tiffany System Specifications, Estimates and Orders
Please Feel Free to Contact Us Directly
Toll Free (800) 433-7044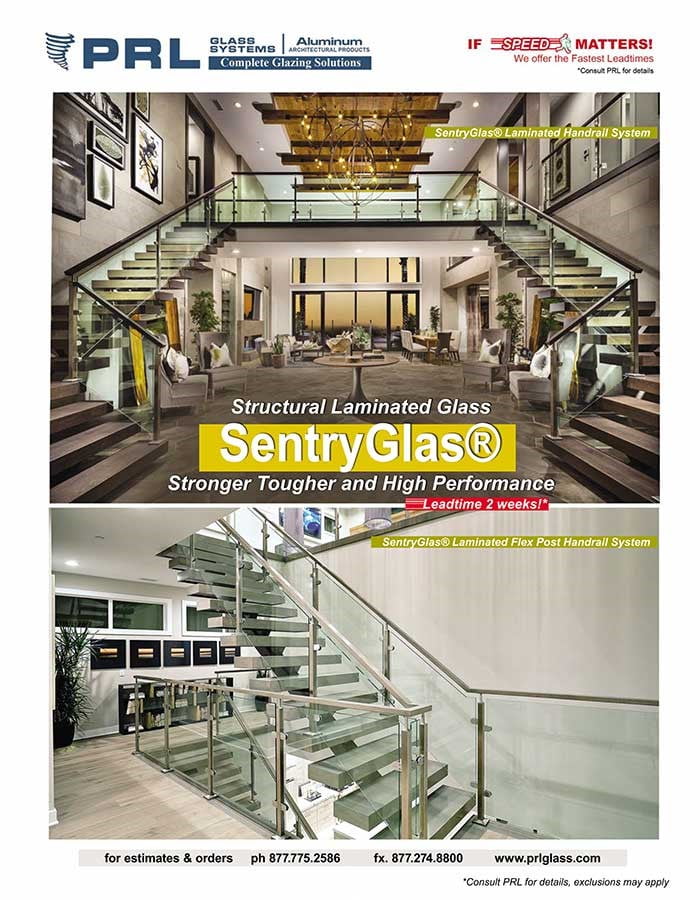 Deal direct with PRL and learn about laminated SentryGlas®. Made with high performance structural interlayers, this safety glass is perfect for homes and commercial, healthcare and hospitality industries. Delivering superior post-breakage stability, SentryGlas® meets building codes. SentryGlas® interlayer is perfect for handrail systems significantly stronger and more rigid than standard PVB interlayers. PRL also Read More...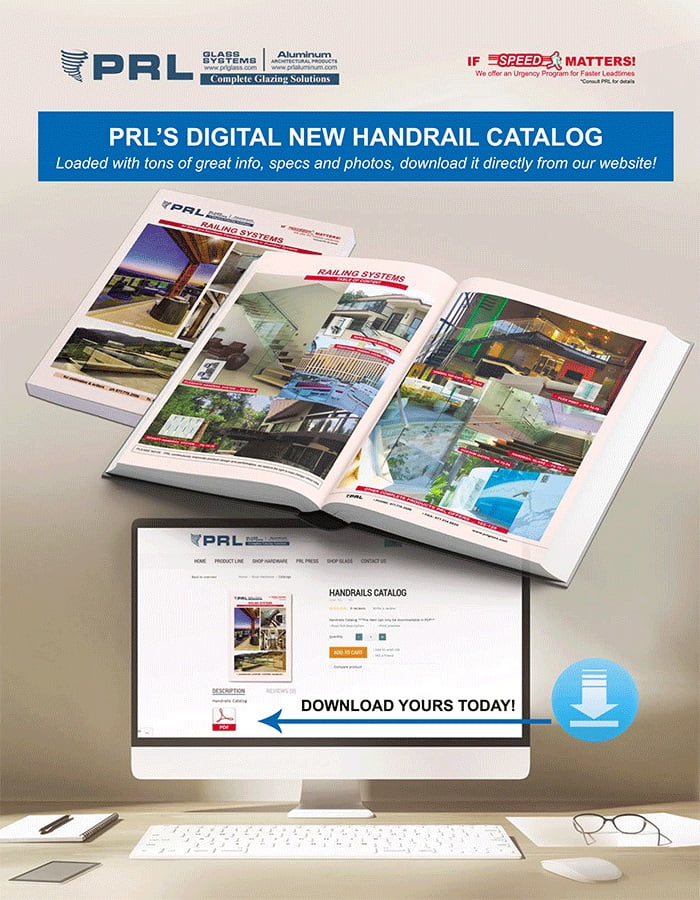 Download PRL's new Digital Handrail catalog! Find out everything you need to know about our systems, components, protective shields and more. Including our entire inventory of railing products, this catalog is a must-have. Loaded with tons of great info, specs and photos, you'll be on your way to designing fabulous projects for your customer's home or office in no time. Read More...