Top Hung Sliding Glass Doors – Tiffany System
PRL's Tiffany Top Hung Sliding Glass Doors are a perfect solution for tempered glass doors when space is limited and a traditional swinging door is not an option. The Tiffany system consist of a small profile top track, two dual nylon rollers and two small stainless steel glass clamps. A modest floor guide keeps the door aligned while eliminating floor obstructions. Door stops are included for the open and closed positions. Handles options include a flush mount circular finger pull or PRL Ladder style pulls.
PRL's Tiffany Top Hung Sliding Glass Doors Provide Elegance, Strength and Easy Installation.
PRL's selection of top hung sliding glass doors and hardware provide the best solutions for creating the perfect modern look for any home, office, or commercial application. More on our glass sliding doors.
Quick Product Photo Gallery
For Top Hung Sliding Glass Doors – Tiffany System Specifications, Estimates and Orders
Please Feel Free to Contact Us Directly
Toll Free (800) 433-7044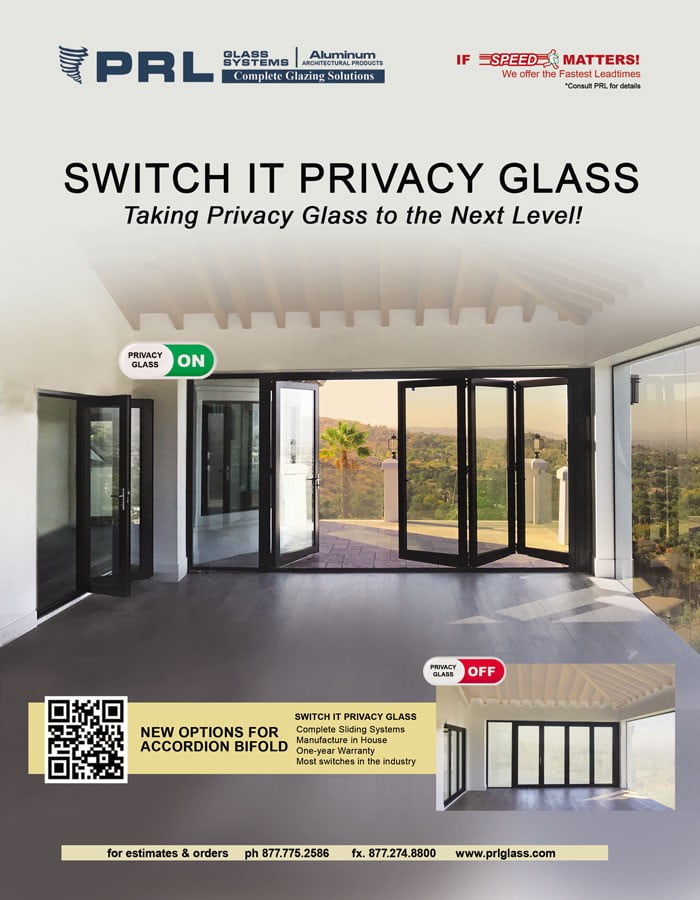 Are you looking for the perfect movable wall solution? Look no further! By combining our Accordion Bifold with PRL's Switch it Privacy Glass, you get the ultimate combination of safety, convenience, and privacy.
PRL's Switch it Privacy Glass is a laminated product that adds a layer of safety to your future Bifold system. With its sleek design and Read More...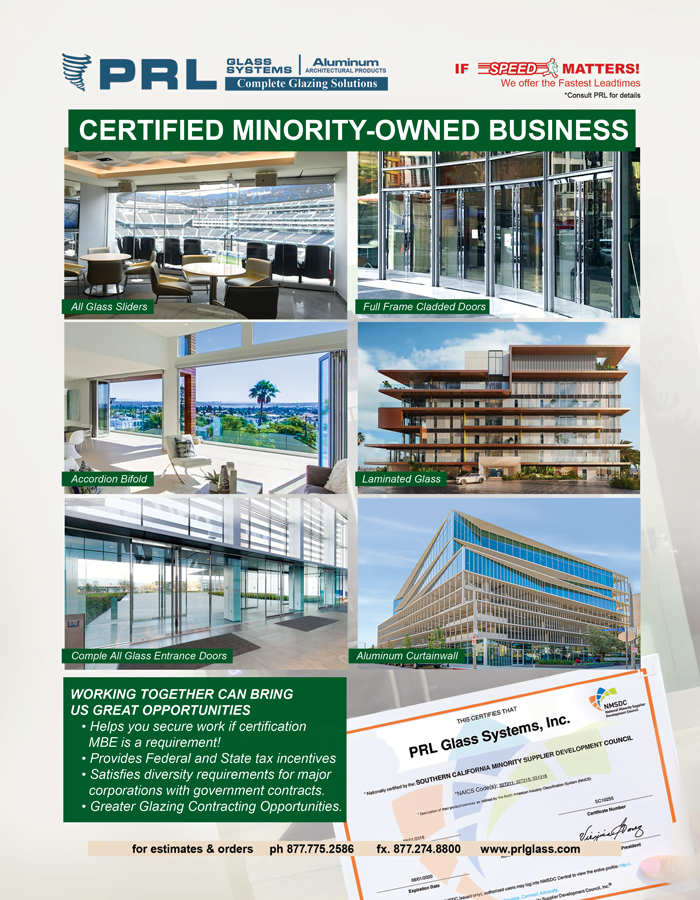 Need a certified MBE vendor? Read this article and see why you should team with PRL. Always placing our customers first, we answer your questions to help you discover the benefits. You'll find out what kind of jobs and tax incentives you can get as well as who gains from working with a Minority Owned vendor. And Read More...