Top Hung Sliding Glass Doors – Tiffany System
PRL's Tiffany Top Hung Sliding Glass Doors are a perfect solution for tempered glass doors when space is limited and a traditional swinging door is not an option. The Tiffany system consist of a small profile top track, two dual nylon rollers and two small stainless steel glass clamps. A modest floor guide keeps the door aligned while eliminating floor obstructions. Door stops are included for the open and closed positions. Handles options include a flush mount circular finger pull or PRL Ladder style pulls.
PRL's Tiffany Top Hung Sliding Glass Doors Provide Elegance, Strength and Easy Installation.
PRL's selection of top hung sliding glass doors and hardware provide the best solutions for creating the perfect modern look for any home, office, or commercial application. More on our glass sliding doors.
Quick Product Photo Gallery
For Top Hung Sliding Glass Doors – Tiffany System Specifications, Estimates and Orders
Please Feel Free to Contact Us Directly
Toll Free (800) 433-7044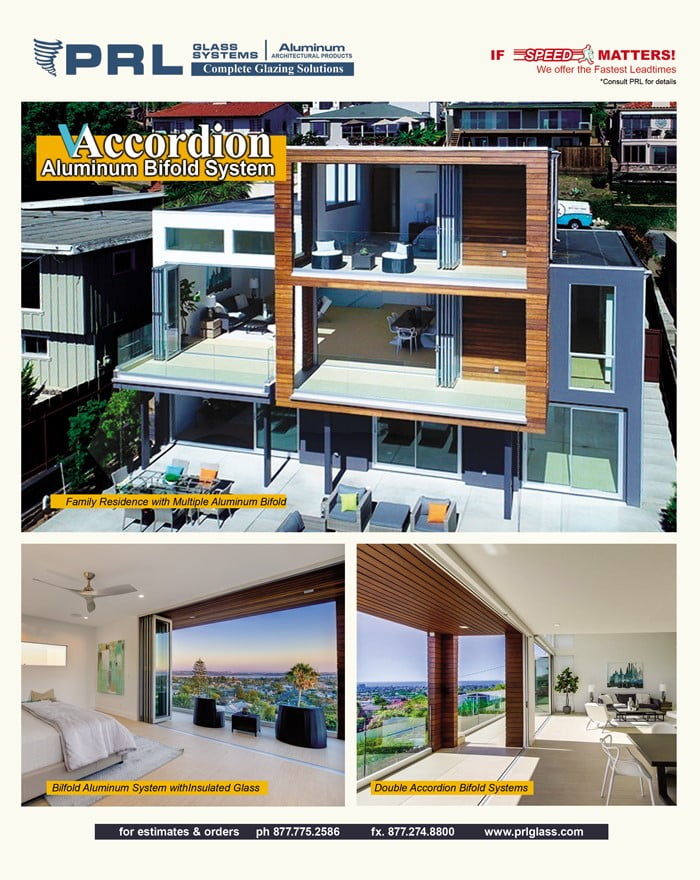 Order Complete Exterior Bifolding Door Systems at PRL. See what our complete aluminum bifold systems include. Rendered in many configurations, track options and finishes, these accordion sliders meet broad entrance needs. Our aluminum framed doors are made for indoor/outdoor access ways. Terrific space savers, they deliver unobstructed entries with panels that neatly fold into a side-stacked orientation. Read More...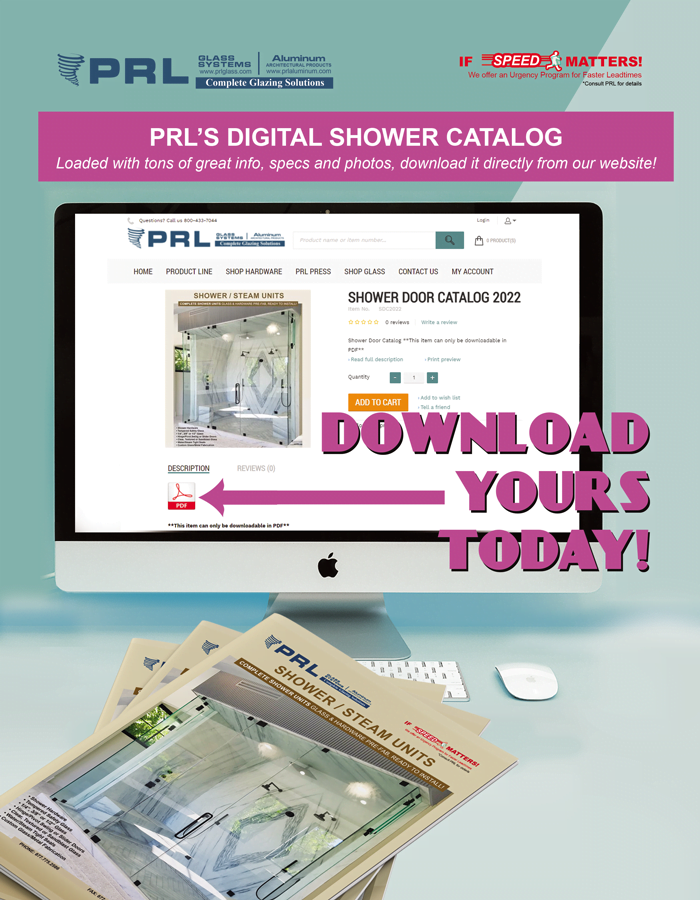 Get PRL's new shower catalog 2022. Browse our enclosures, hardware, handles and more. Showcasing our entire line of shower products, this is your guide of what we can do for you. In addition to brand new photos, our catalog includes all specs and features for each system. So, make shopping for your next shower project a snap. Read More...