2021 Railing Systems Catalog
Everything you need to know about our handrail systems, components, protective shields and more.
Including our entire inventory of railing products, this catalog is a must-have. Loaded with tons of great info, specs and photos, you'll be on your way to designing fabulous projects for your customer's home or office in no time. Don't miss out! View Catalog here…
What's Included:
View Handrail & Guardrail Systems:
Rapid Dry Set Enclosures
Traditional Wet Set Units
Flex Post Systems
Infinity Enclosures
Elegante Railing System
Top Caps Options
Handrail Glass
Multiple Glass Shield Options
And many more!
Make shopping for your next job a breeze. Download PRL's new Handrail catalog today! As the West Coast's preferred manufacturer, we have what you need. Did you know? PRL's an MBE supplier! That's right. Doing business with us can bring you lots of terrific benefits. Call us for details. 800-433-7044.
For Complete Max Aluminum Sliding, Accordion, Bi-Fold Door Specifications, Estimates and Orders
Please Feel Free to Contact Us Directly
Toll Free (800) 433-7044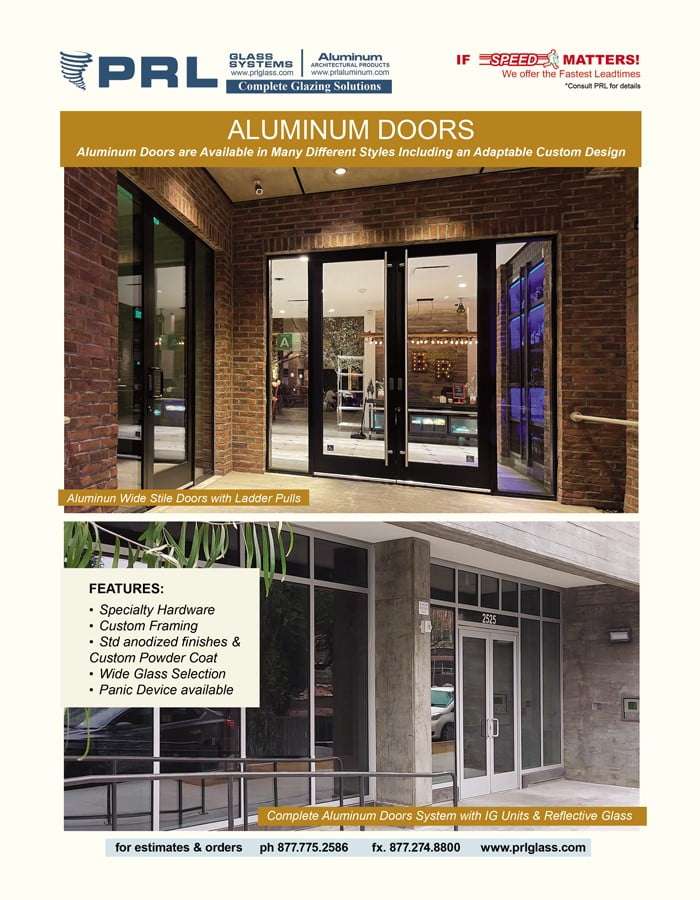 Offered with a wide variety of options, our complete aluminum entrance doors have a lot to offer. Extruded in-house, PRL's aluminum doors are of the finest quality. Constructed with superior heavy-duty and welded aluminum frames, these doors provide the strength and durability needed for exterior entrances. Available in single and double doors, we can manufacture standard as Read More...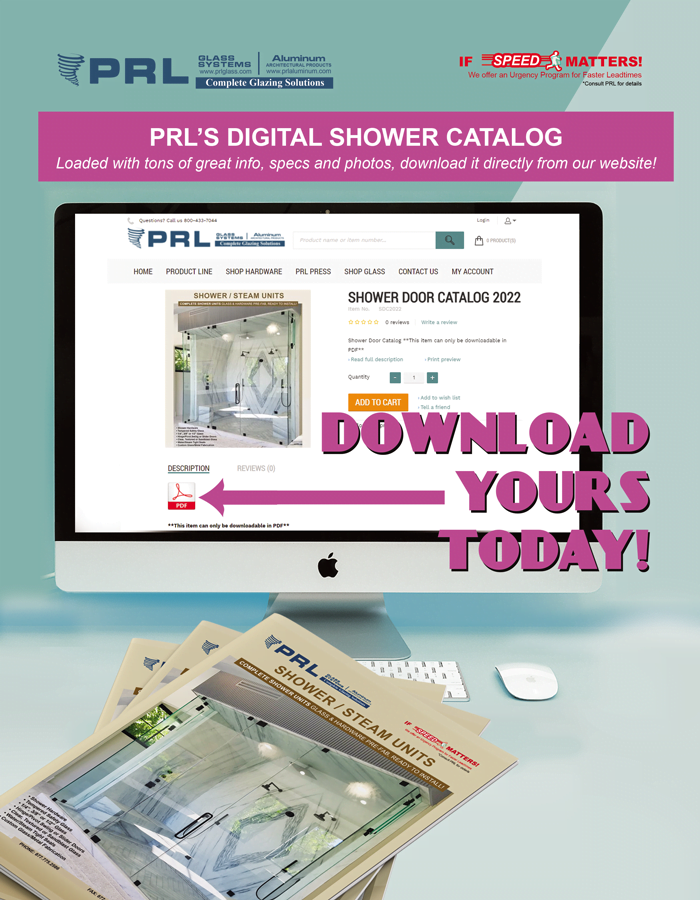 Get PRL's new shower catalog 2022. Browse our enclosures, hardware, handles and more. Showcasing our entire line of shower products, this is your guide of what we can do for you. In addition to brand new photos, our catalog includes all specs and features for each system. So, make shopping for your next shower project a snap. Read More...