At PRL Aluminum we carry a large variety of aluminum doors to choose from. We have narrow, medium and wide stile doors and offer complete customization as needed. We also offer a variety of hardware, from butt hinges, gear hinges, offset pivot, center hung hardware, overhead closers, floor closers or surface closers. We offer from basic to custom hardware to install on our doors as specified.
PRL aluminum doors go glazed to our customer to save you time, money and the hassle of doing it yourself.
We could send you complete aluminum storefront systems including doors, sidelight and all required glass together as a package deal. We also produce custom aluminum extrusions that will accommodate your aluminum door system. Available in clear and bronze anodize as a stock finish. Other finishes are also available from custom anodizing, powder coated and kynar.
We can also supply you with all your break metal requirements. Plus we fabricate all of our tempered glass and IG glass units.
Quick Product Photo Gallery
For Complete Aluminum Doors and Specifications, Estimates and Orders
Please Feel Free to Contact Us Directly
Toll Free (800) 433-7044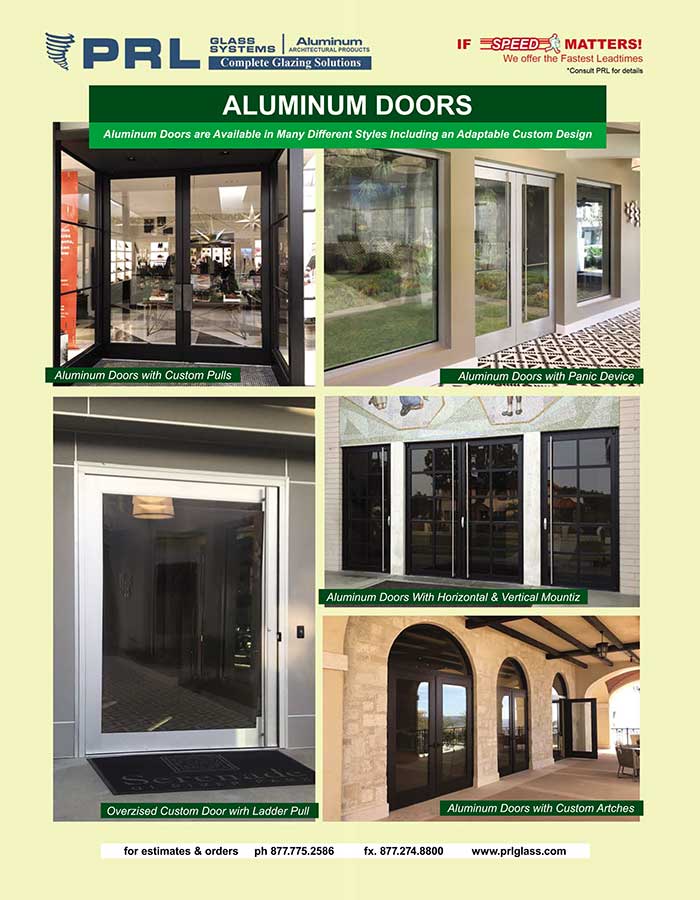 Shop PRL's aluminum entry doors for your next healthcare or office project. Strong and reliable, these products boast rigid 4-point mechanical construction making them perfect for heavy commercial use. Delivered in three vertical stiles rendered with anodized aluminum, our doors have a lot to offer. Available in boundless customizations, hardware, and glass types, these ingress doors not only last, but Read More...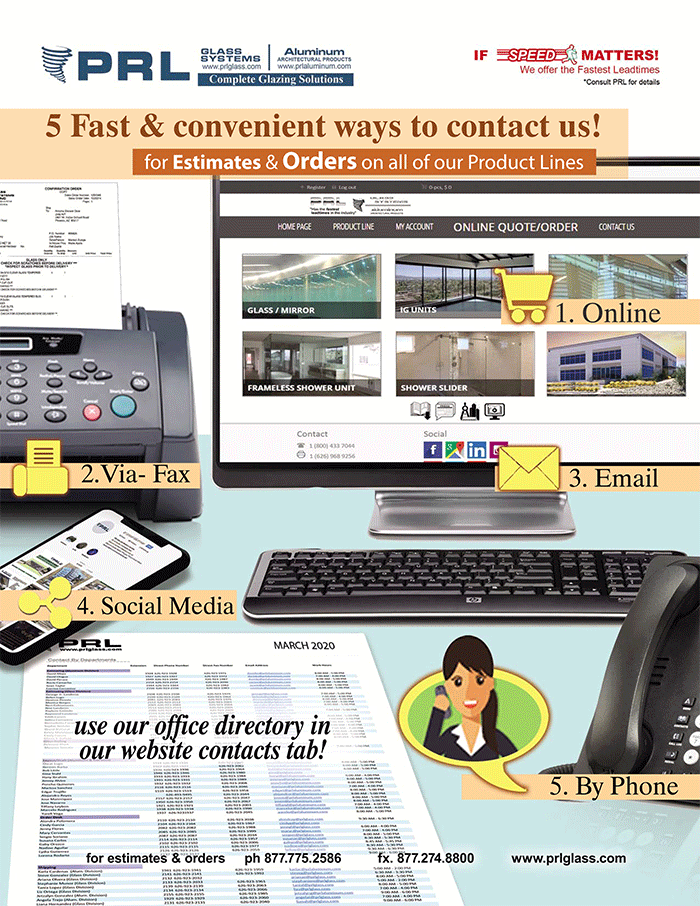 To our will call and walk-in order customers,
In accordance with the new Los Angeles County COVID-19 mandate, PRL has revised our guidelines for our will call customers. Our will call hours are Monday- Saturday. Effective Friday, April 10th all customers and employees will be required to wear face masks or face coverings while in our facilities.
To help protect the health Read More...