At PRL Aluminum we carry a large variety of aluminum doors to choose from. We have narrow, medium and wide stile doors and offer complete customization as needed. We also offer a variety of hardware, from butt hinges, gear hinges, offset pivot, center hung hardware, overhead closers, floor closers or surface closers. We offer from basic to custom hardware to install on our doors as specified.
PRL aluminum doors go glazed to our customer to save you time, money and the hassle of doing it yourself.
We could send you complete aluminum storefront systems including doors, sidelight and all required glass together as a package deal. We also produce custom aluminum extrusions that will accommodate your aluminum door system. Available in clear and bronze anodize as a stock finish. Other finishes are also available from custom anodizing, powder coated and kynar.
We can also supply you with all your break metal requirements. Plus we fabricate all of our tempered glass and IG glass units.
Quick Product Photo Gallery
For Complete Aluminum Doors and Specifications, Estimates and Orders
Please Feel Free to Contact Us Directly
Toll Free (800) 433-7044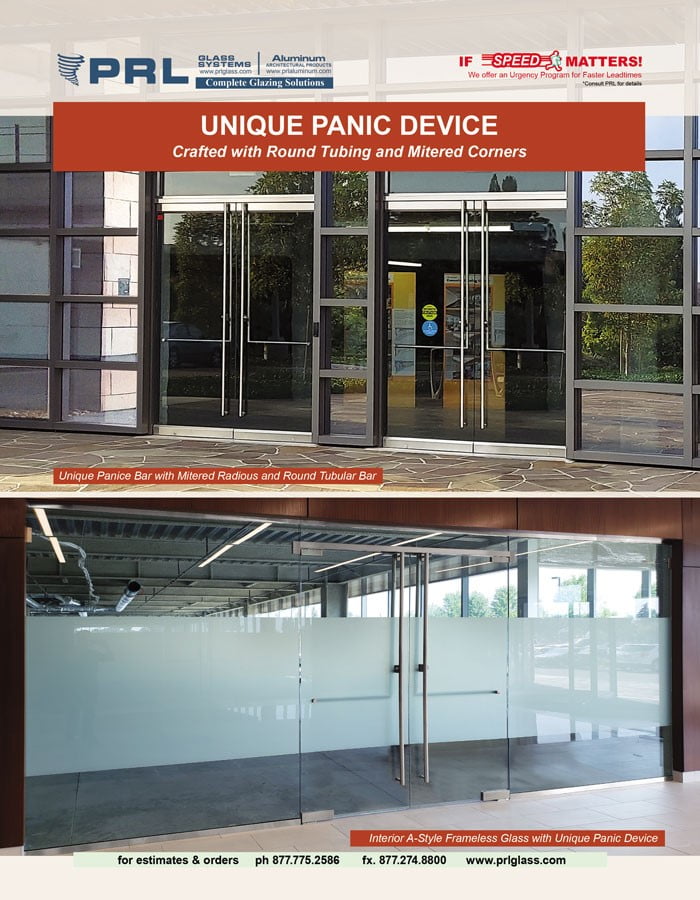 Learn all about PRL's Unique style panic device. Suitable for 4 different fire exit doors, we cover everything you need to know below. Fashioned with round tubing and mitered corners, our L-shaped interior crash bar delivers the best of form and function. You'll discover its benefits, which door types you can order, finishes we render, and more. Read More...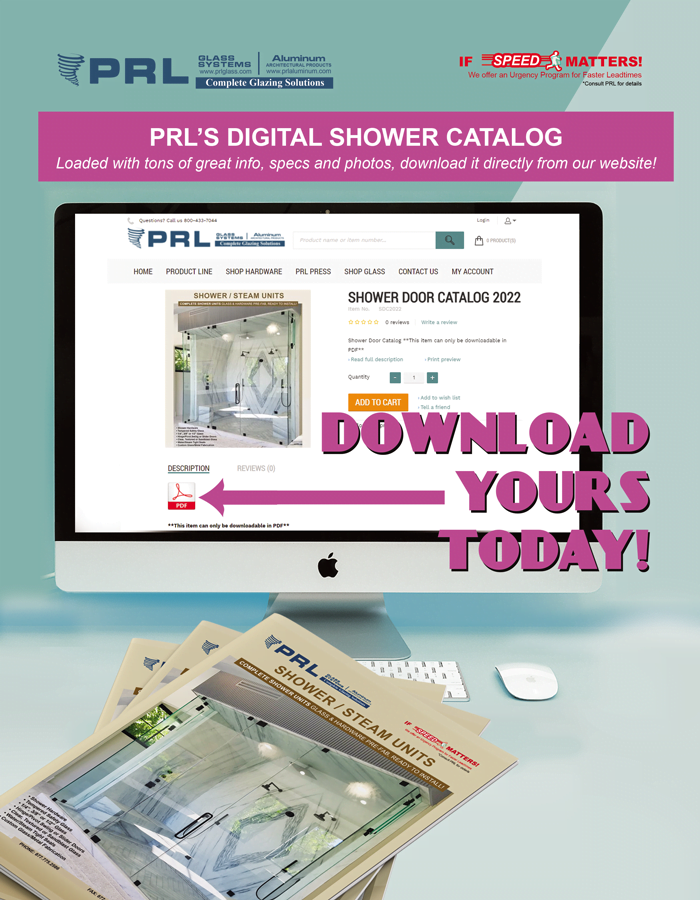 Get PRL's new shower catalog 2022. Browse our enclosures, hardware, handles and more. Showcasing our entire line of shower products, this is your guide of what we can do for you. In addition to brand new photos, our catalog includes all specs and features for each system. So, make shopping for your next shower project a snap. Read More...