At PRL Aluminum we carry a large variety of aluminum doors to choose from. We have narrow, medium and wide stile doors and offer complete customization as needed. We also offer a variety of hardware, from butt hinges, gear hinges, offset pivot, center hung hardware, overhead closers, floor closers or surface closers. We offer from basic to custom hardware to install on our doors as specified.
PRL aluminum doors go glazed to our customer to save you time, money and the hassle of doing it yourself.
We could send you complete aluminum storefront systems including doors, sidelight and all required glass together as a package deal. We also produce custom aluminum extrusions that will accommodate your aluminum door system. Available in clear and bronze anodize as a stock finish. Other finishes are also available from custom anodizing, powder coated and kynar.
We can also supply you with all your break metal requirements. Plus we fabricate all of our tempered glass and IG glass units.
Quick Product Photo Gallery
For Complete Aluminum Doors and Specifications, Estimates and Orders
Please Feel Free to Contact Us Directly
Toll Free (800) 433-7044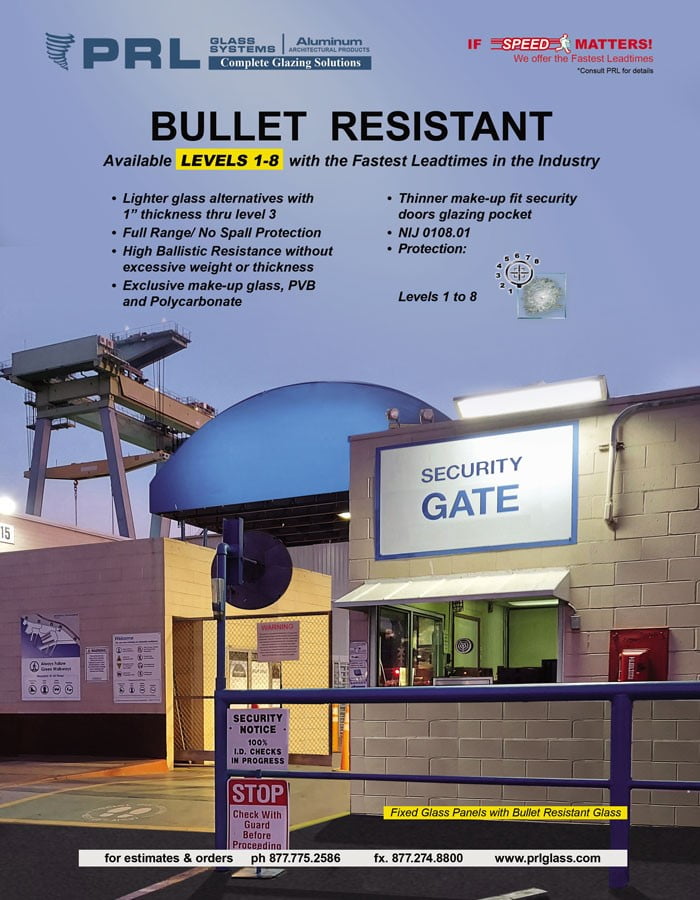 Buy bullet resistant glass at PRL. Thinner and lighter than others on the market. Rendered in threat levels 1-8, these interlayers easily fit into door glazing pockets storefronts, bandit barriers and more. Our bullet resistant glass guards against many weapons and ammunitions. Sold in vast interlayer thicknesses, make-ups and colors, our laminated safety glass will meet your Read More...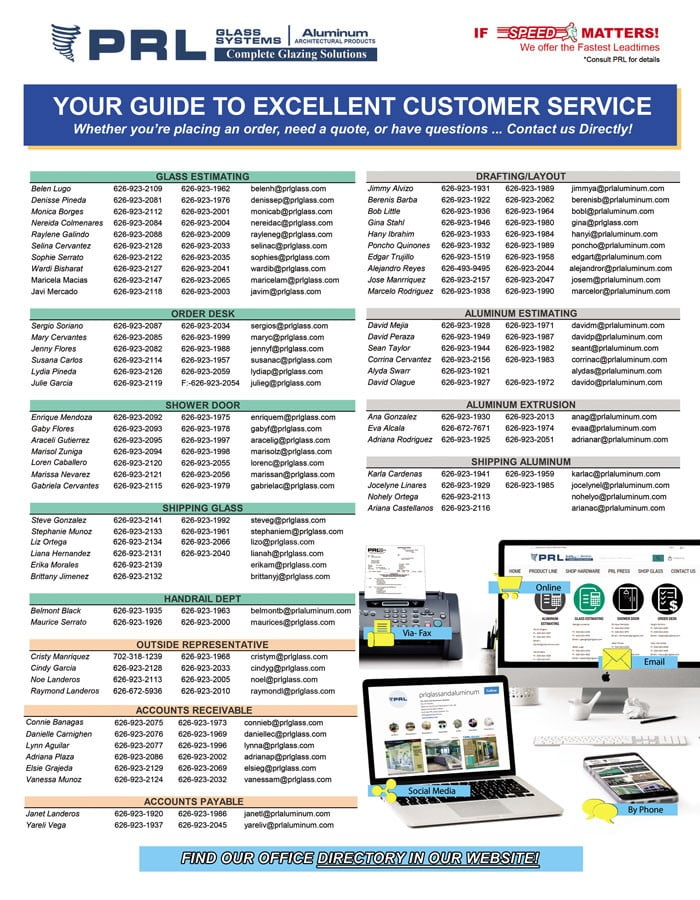 Browse PRL 2023 company directory to find who can answer your questions. We've got an expert for everything. Whether it's ordering, billing, shipping or product specs, this handy resource will guide you to the right person. And our directory's a breeze to use! Accessed via our Contact Us page, just scroll through each department to locate your Read More...