Use the Aluminum Fax Order Form as an alternative to place your aluminum order. Just fill out all the required information and fax it in for processing. The Aluminum Order Form was created to facilitate the aluminum order process by including the common aluminum field options however custom options can be entered under the "Other" field.
Also with our new online Storefront ordering system you are just a click away, 24/7, from ordering and quoting all of your Aluminum products Online.
We have a large variety of Aluminum products to choose from and the videos below will show you how easy it is to order on your own in just seconds. This program has detailed information about each series and the types of finishes available. You will also be able to see the cost of the product immediately.
Once you are finished ordering your Aluminum products online you may manage them on the quote review. This will allow you to update your quantities or delete items as needed. Once you are satisfied with your selection simply submit your order and within minutes you will receive a confirmation and the eta.
Videos on How to Order Online:
For Complete Architectural Glass and Metal Specifications, Estimates and Orders
Please Also Feel Free to Contact Us Directly
Toll Free (800) 433-7044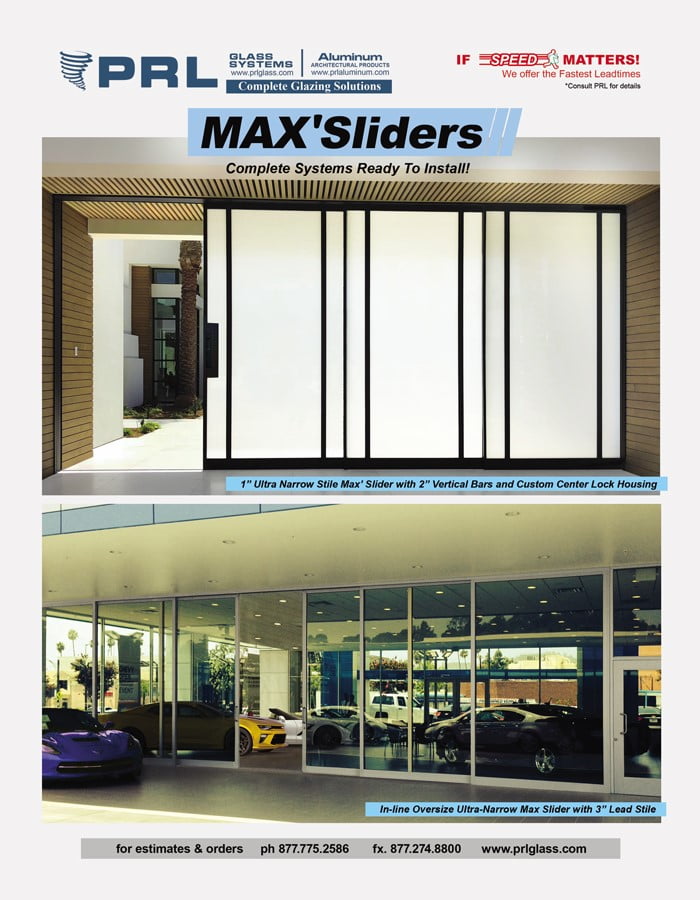 Shop PRL's Ultra-Narrow Max Aluminum Sliders. Our exterior sliding doors have a lot to offer. Rendered in-house in several sliding configurations, these moveable walls meet many project needs. We build Max sliders with durable aluminum frames and sleek 1" vertical stiles. Accepting 1 1/8" IG units, our multi-panel doors grant outstanding sound control, wind and water protection. Read More...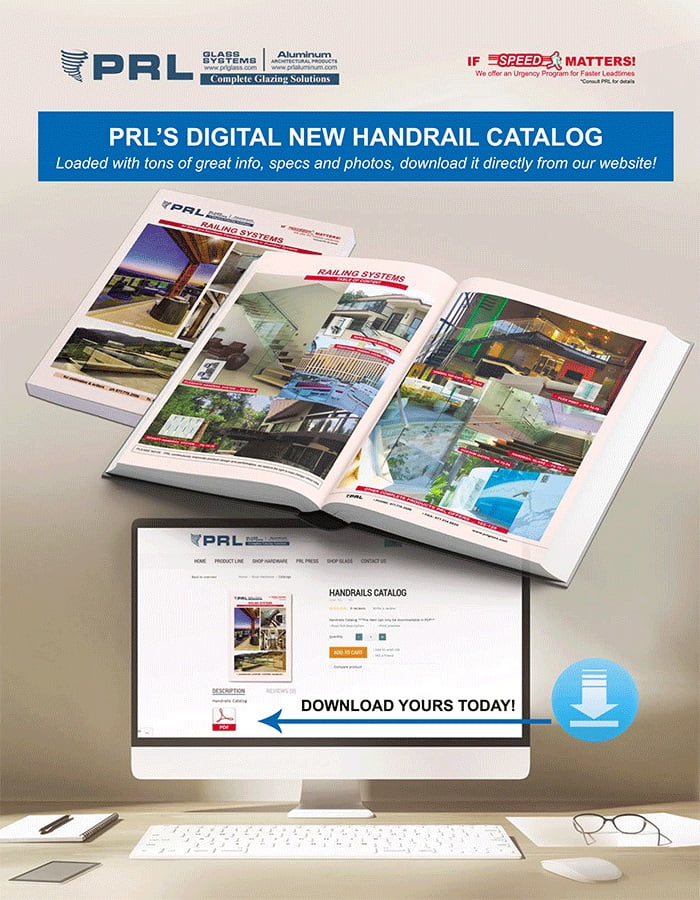 Download PRL's new Digital Handrail catalog! Find out everything you need to know about our systems, components, protective shields and more. Including our entire inventory of railing products, this catalog is a must-have. Loaded with tons of great info, specs and photos, you'll be on your way to designing fabulous projects for your customer's home or office in no time. Read More...