PRL Credit Application Form
Fill out the Credit Application Form to establish credit terms with PRL. Upon approval or your credit application you are granted 30 days to pay your invoices. The great advantage to credit terms is if the invoice is paid off within 10 days of the 30 day period you can get up to 1% off your invoice amount.
For Complete Handrail Specifications, Estimates and Orders
Please Contact Our Design Department
Toll Free (800) 433-7044
Quick Product Photo Gallery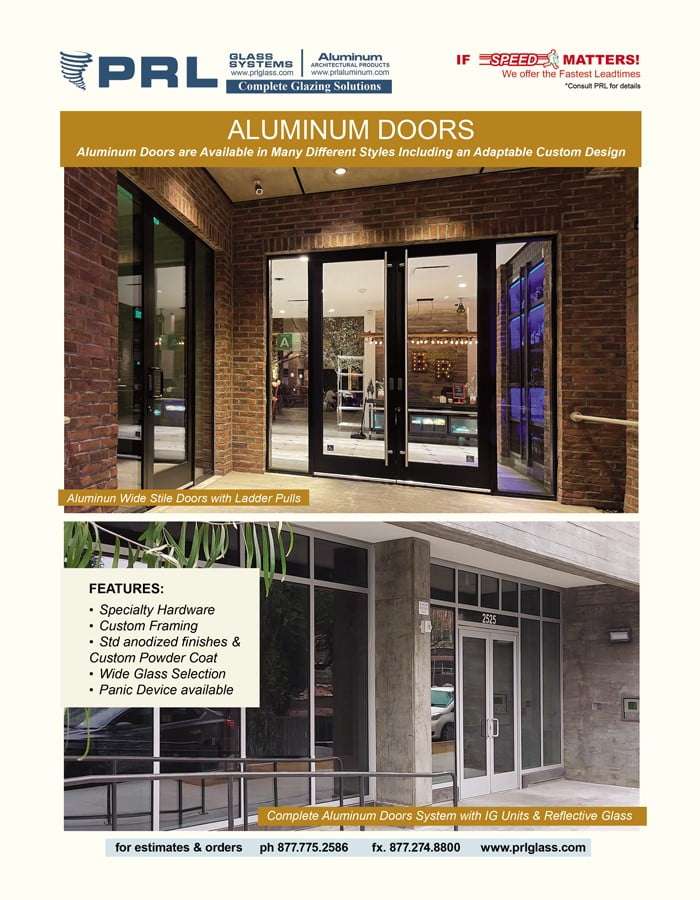 Offered with a wide variety of options, our complete aluminum entrance doors have a lot to offer. Extruded in-house, PRL's aluminum doors are of the finest quality. Constructed with superior heavy-duty and welded aluminum frames, these doors provide the strength and durability needed for exterior entrances. Available in single and double doors, we can manufacture standard as Read More...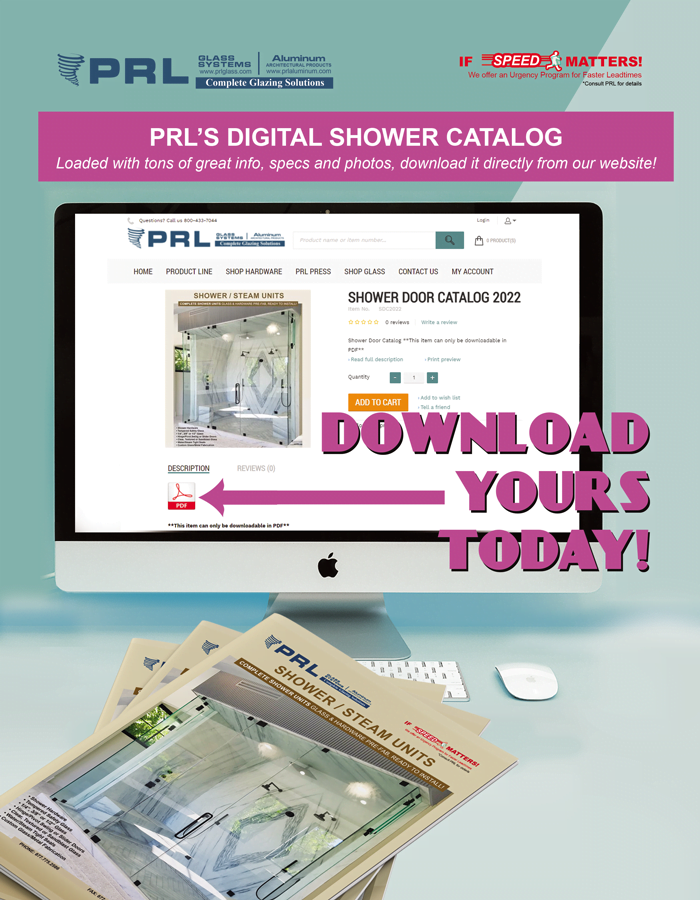 Get PRL's new shower catalog 2022. Browse our enclosures, hardware, handles and more. Showcasing our entire line of shower products, this is your guide of what we can do for you. In addition to brand new photos, our catalog includes all specs and features for each system. So, make shopping for your next shower project a snap. Read More...