PRL Credit Application Form
Fill out the Credit Application Form to establish credit terms with PRL. Upon approval or your credit application you are granted 30 days to pay your invoices. The great advantage to credit terms is if the invoice is paid off within 10 days of the 30 day period you can get up to 1% off your invoice amount.
For Complete Handrail Specifications, Estimates and Orders
Please Contact Our Design Department
Toll Free (800) 433-7044
Quick Product Photo Gallery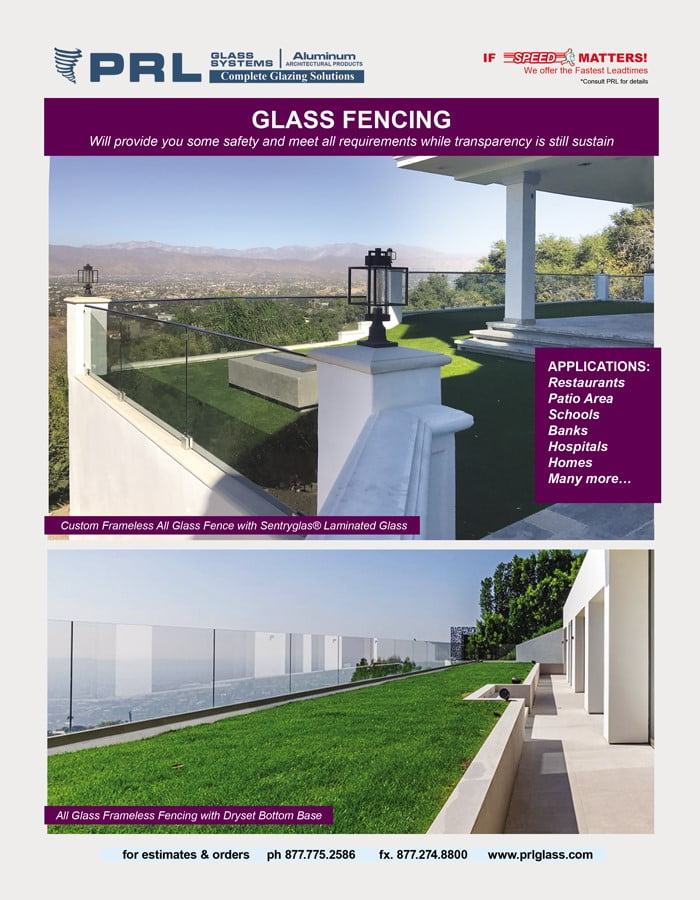 Order PRL's frameless glass fencing. Built with posts or rails, our transparent outdoor walls bring safety and style to businesses and homes. Custom produced in any length or height, these fences make perfect wind and privacy barriers, landscaping enclosures and pool surrounds. So, put the wow factor in your curb appeal! Shop our frameless glass fencing. Manufactured in numerous finishes Read More...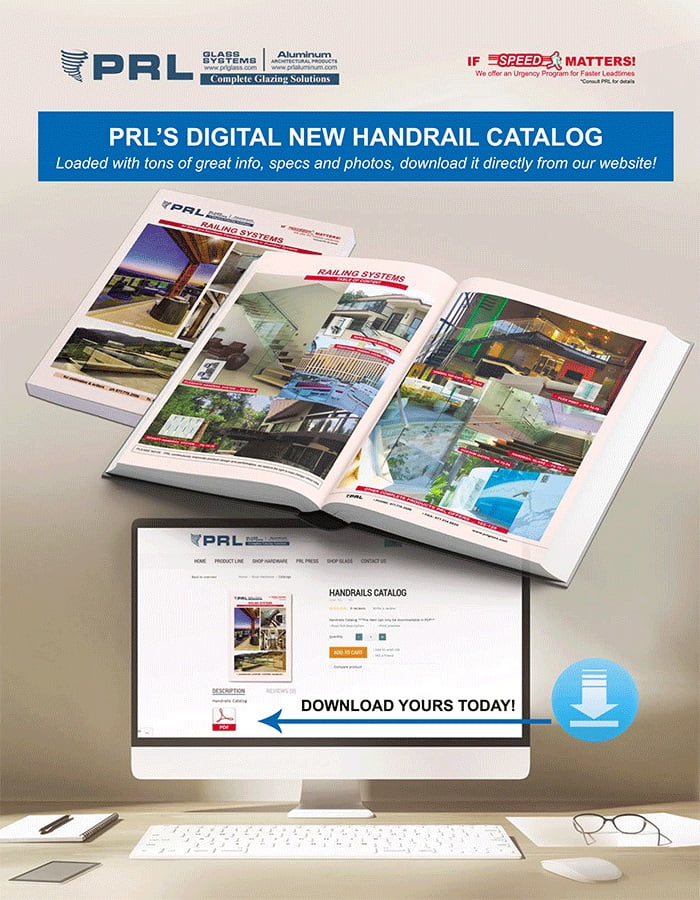 Download PRL's new Digital Handrail catalog! Find out everything you need to know about our systems, components, protective shields and more. Including our entire inventory of railing products, this catalog is a must-have. Loaded with tons of great info, specs and photos, you'll be on your way to designing fabulous projects for your customer's home or office in no time. Read More...