Order Architectural Glass and Metal Products Online 24/7
PRL's user friendly online quick quotes and ordering program makes quoting and purchasing quick and convenient. Order architectural glass and metal products online by simply Registering Here.
ARCAT® BIM content - Architectural Building Information Modeling (BIM) objects / families / system files, free to download in revit or dwg formats for use with all major BIM and CAD software including AutoCAD, Sketch-Up, ArchiCAD and others. Formats: RFA- Revit Object | RVT- Revit System | DWG- AutoCAD, Sketchup - all cad software By downloading and using any ARCAT® CAD detail content you agree to the following [license agreement].
View all of PRL's Architectural Glass and Metal Products on ARCAT®.
Here you will find Videos on "How to Quote and Order" PRL's Architectural Glass and Metal Products Online as well as many other New videos surrounding our vast collections of glass and aluminum manufacturing and design capabilities. ...View and Subscribe on Youtube TODAY!
Cataloging our full lines of glass types and complete systems, PRL's 2018 Architectural Glass catalog puts shopping at your fingertips. Whether you're looking for inspiration, a specific component, or want to know more about our products, it's all in there. This catalog provides a wealth of information!
Our entire lines of glass types, complete systems and hardware including detailed information for:
Insulated, laminated, spandrel, fire resistant glass and more...
Entrance doors, aluminum & glass sliders, panic systems, shower doors and more...
Door headers, closers, rails, panic devices, deadbolts, door pulls and more...
PRL's 24/7 Online Quick Quotes and Orders program is intended to make quoting and purchasing quick and convenient. Purchase all your architectural glass and aluminum products online Today! ...Register Now.
Just a few of the many options to order online with PRL:
Tempered Glass
Laminated Glass
All Glass Doors
Aluminum Doors
IG Units
Storefront / Aluminum Stock Lengths
Shower Units
Frame-less Shower Enclosures
Shower Sliders
Shower Hardware
Purchasing online from PRL will benefit you by reducing costs and time (no more phone delays).
Once you are finished ordering your products you can simply manage them on the quote review.
This will allow you to update your quantities or delete items as needed.
Once you are satisfied with your selection you can then email it to our ordering department and within minutes you will receive a confirmation of what you ordered and the eta.
For Complete Architectural Glass and Metal Specifications, Estimates and Orders
Please Also Feel Free to Contact Us Directly
Toll Free (800) 433-7044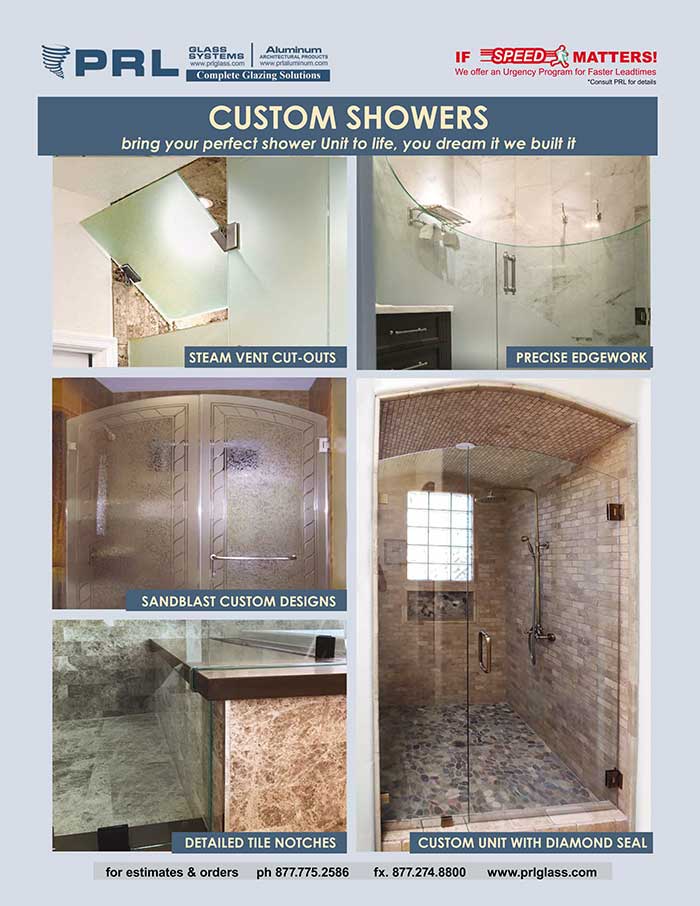 PRL can bring your perfect shower Unit to life, you dream it we built it. For an endless selection of custom shower door units, PRL has the most extraordinary designs for your next installation, Watch our newest shower video and see for yourself. Beautiful in business and homes, we render everything from traditional tub enclosures to Read More...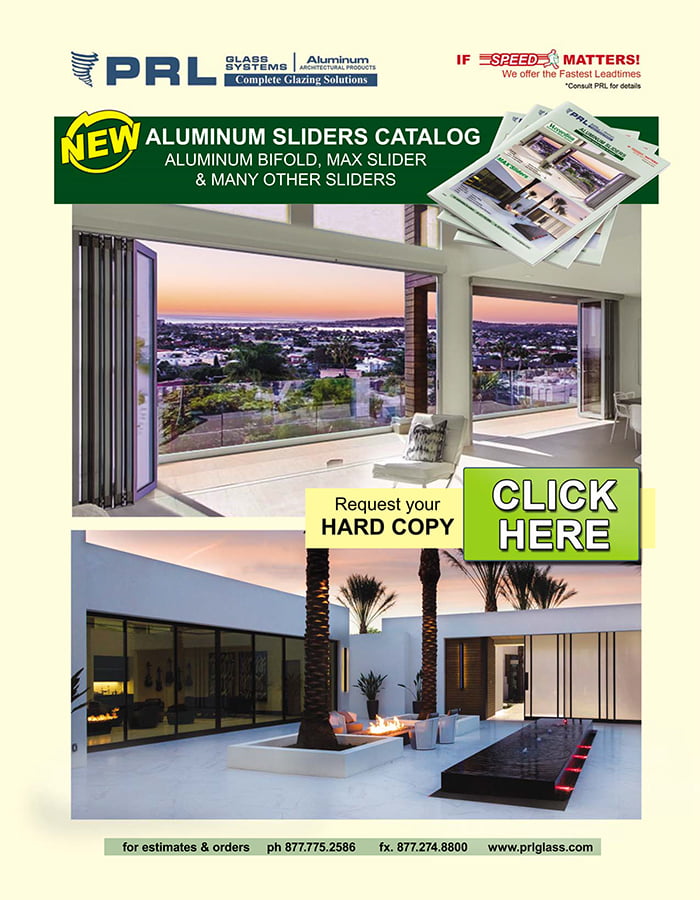 Hot off the presses, PRL's NEW Aluminum Slider Catalog is now available! We put shopping at your fingertips and request yours today. Stay in the know of new sliders trends, all the features on the sliders and amazing photos. Request your catalog now! It couldn't be simpler. Just complete a form on our website.