Order Architectural Glass and Metal Products Online 24/7
PRL's online quote and order program is a quick, convenient, way to place orders and receive quotes 24/7- and without delay! Please visit our Classic Quotes/Orders Page to place a glass order or receive a quote in just a few simple steps!
Just a few of the many options to order online with PRL:
Tempered Glass
Laminated Glass
All Glass Doors
Aluminum Doors
IG Units
Storefront / Aluminum Stock Lengths
Shower Units
Frame-less Shower Enclosures
Shower Sliders
Shower Hardware
Purchasing online from PRL will benefit you by reducing costs and time (no more phone delays).
Once you are finished ordering your products you can simply manage them on the quote review.
This will allow you to update your quantities or delete items as needed.
Once you are satisfied with your selection you can then email it to our ordering department and within minutes you will receive a confirmation of what you ordered and the eta.
For Complete Architectural Glass and Metal Specifications, Estimates and Orders
Please Also Feel Free to Contact Us Directly
Toll Free (800) 433-7044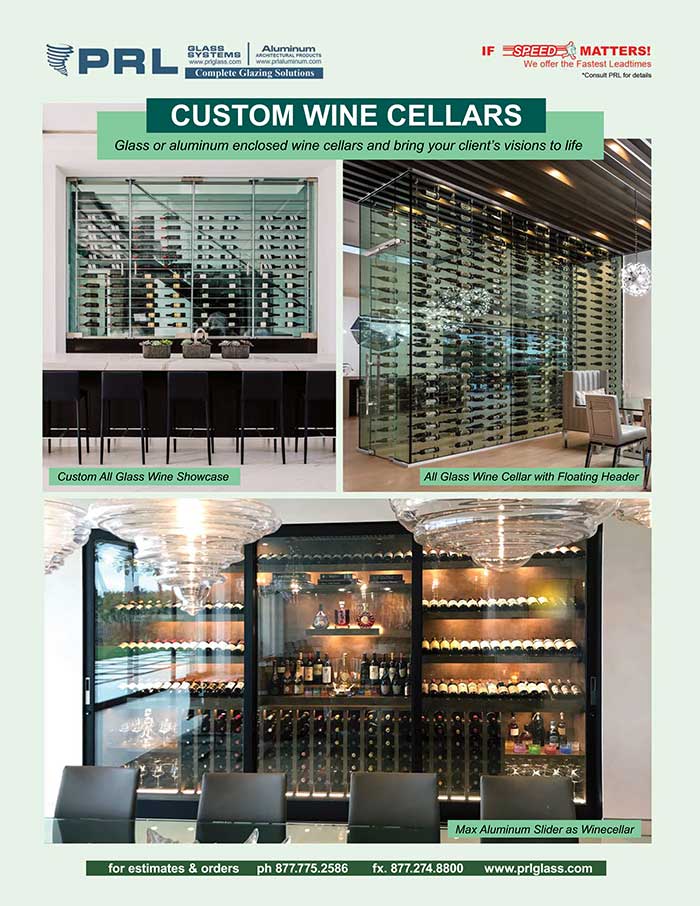 At PRL, we render boundless customization for businesses and homes. Choose glass or aluminum enclosed wine cellars and bring your client's visions to life. Whether your wine cellar project calls for all glass doors or aluminum doors, we can meet your needs. Our product displays vintages with complete transparency. While redwood and mahogany are beautiful, nothing shows off a prized Read More...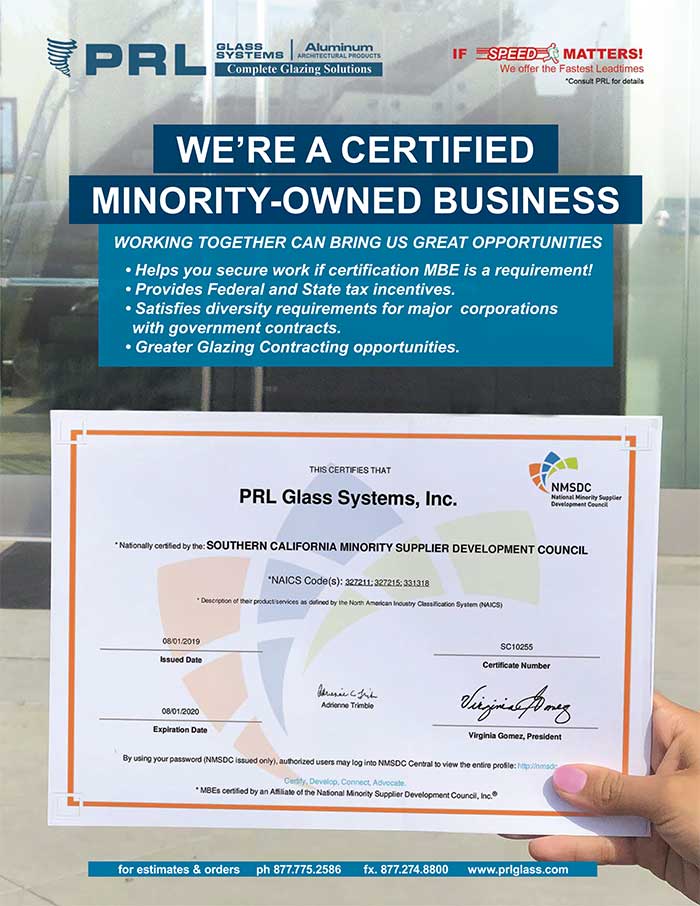 Reap the rewards of bidding with an MBE vendor. Shop with PRL! As a certified minority-owned business, we can provide your corporation with loads of great benefits. Whether your goal is to meet diversity spend requirements, land that big government contract, or take advantage of tax incentives, we're the MBE supplier for you. We offer a huge assortment of glass Read More...