Order Architectural Glass and Metal Products Online 24/7
PRL's online quote and order program is a quick, convenient, way to place orders and receive quotes 24/7- and without delay! Please visit our Classic Quotes/Orders Page to place a glass order or receive a quote in just a few simple steps!
Just a few of the many options to order online with PRL:
Tempered Glass
Laminated Glass
All Glass Doors
Aluminum Doors
IG Units
Storefront / Aluminum Stock Lengths
Shower Units
Frame-less Shower Enclosures
Shower Sliders
Shower Hardware
Purchasing online from PRL will benefit you by reducing costs and time (no more phone delays).
Once you are finished ordering your products you can simply manage them on the quote review.
This will allow you to update your quantities or delete items as needed.
Once you are satisfied with your selection you can then email it to our ordering department and within minutes you will receive a confirmation of what you ordered and the eta.
For Complete Architectural Glass and Metal Specifications, Estimates and Orders
Please Also Feel Free to Contact Us Directly
Toll Free (800) 433-7044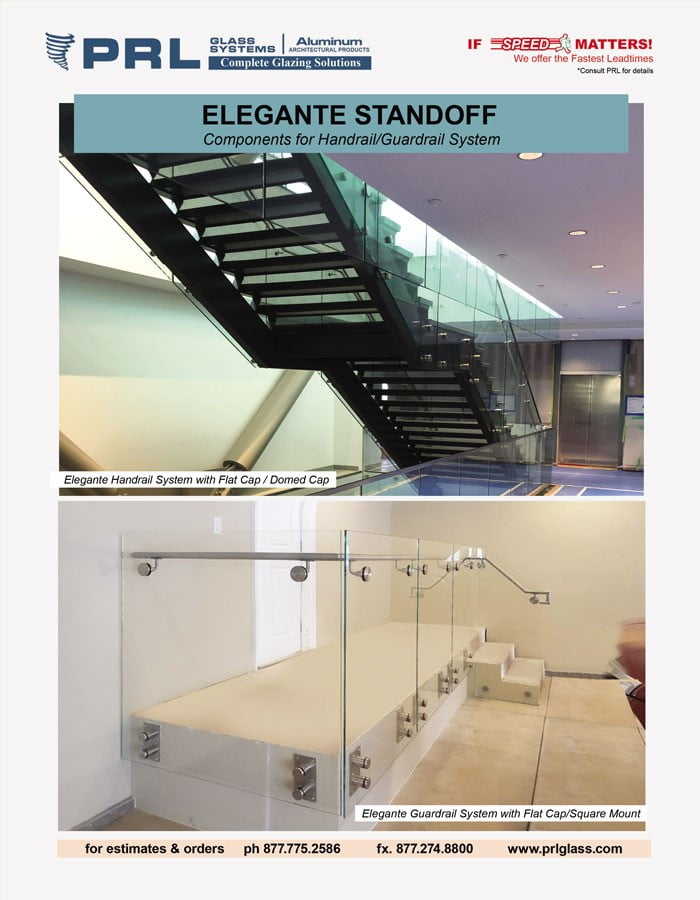 Get PRL's Elegante handrails for your next project. With no posts or base shoes, this railing system delivers limitless glass views. We use standoffs to secure glass panels to the sides of stringers or decks. For additional handrail support, you can bid matching backing plates for substrate mounts. We manufacture all Elegante handrails and railing components in-house. Sold as Read More...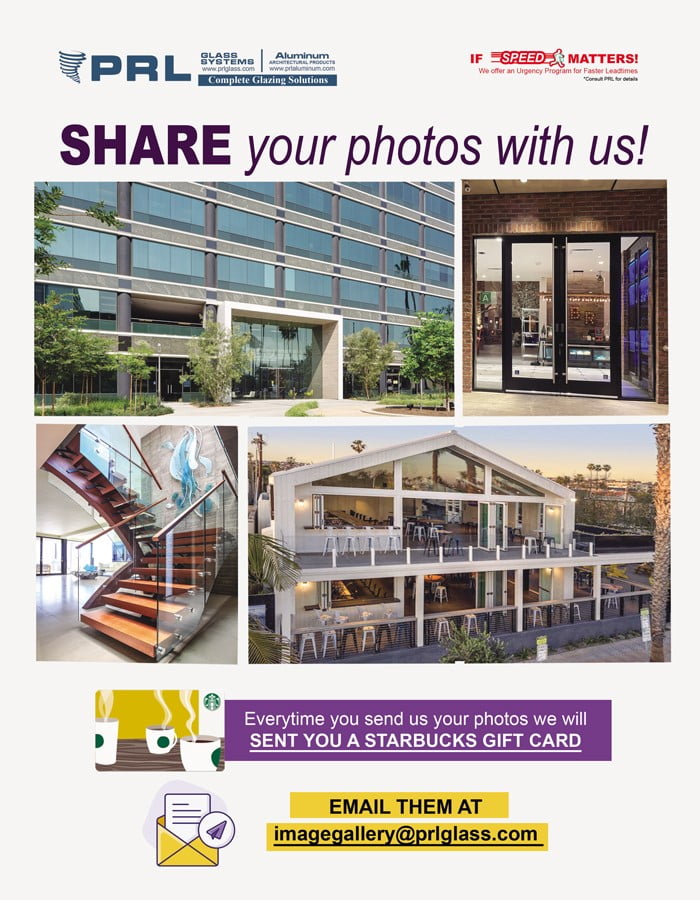 DO GOOD WORK & SHARE IT WITH OTHERS
Send PRL your photos! Your projects could be displayed in our upcoming 2023 calendar! A great promotional tool, it could benefit your business. We'd love to show off what you can do for your prospective customers. Offering multiple glass and aluminum product lines, chances are you have many to choose from. So, Read More...