Glass Door Panic Handle Fax Order Form
The Glass Door Panic Handle Fax Order Form is a convenient method that can be used to place orders for panic devices. Simply fill in all the required information and fax it in for processing. The Glass Door Panic Handle Order Form is designed as a check-list to help you check off any details pertaining to your panic device. If some of the fields do not list the option you are looking for you can always enter it under "Other" or you can call our team members to better assist you.
For Complete Architectural Glass and Metal Specifications, Estimates and Orders
Please Also Feel Free to Contact Us Directly
Toll Free (800) 433-7044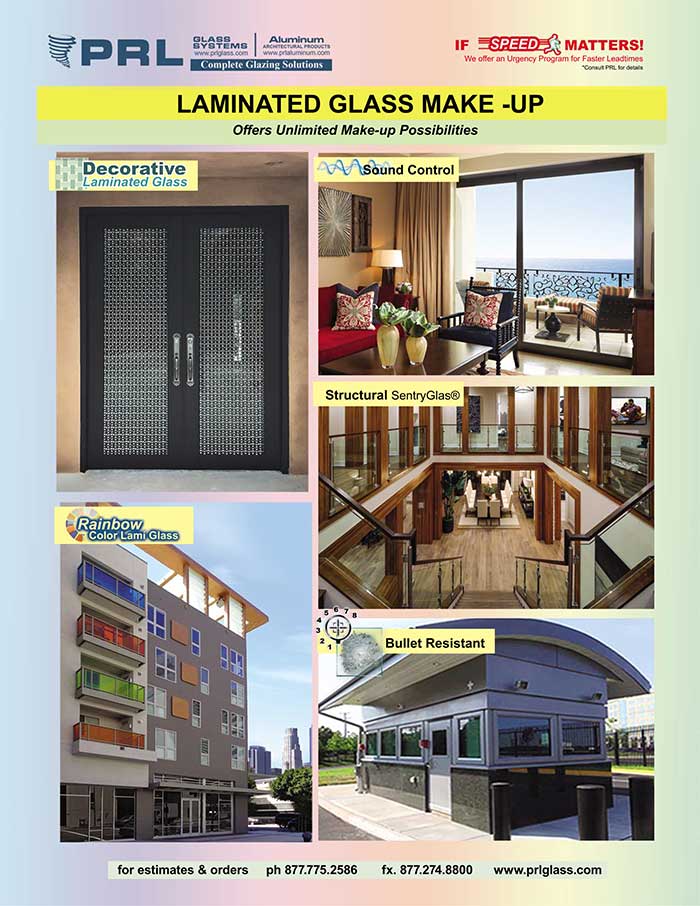 Find laminated glass in a sensational selection at PRL. Indoors or out, this product can meet a host of decorative and safety glass specifications for office, commercial and homes. Perfect for areas that require safety glass or unique decorative, entrance systems, handrails and guardrails, this glass line has a lot to offer. Available with a wide range of interlayers and Read More...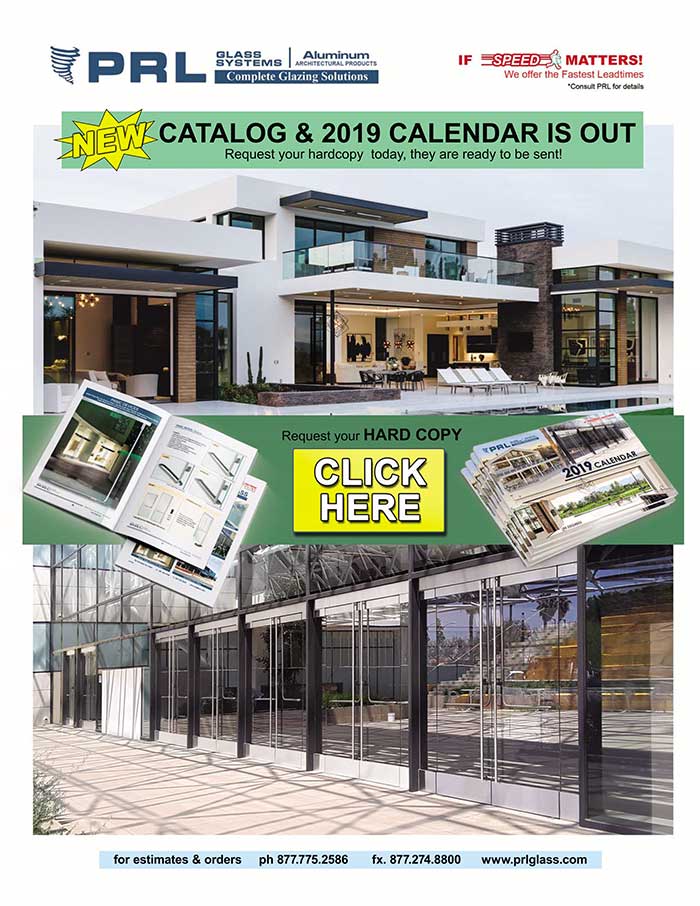 Start the new year out right with a New 2019 PRL Calendar. Featuring terrific monthly photos of our glass and aluminum products, our calendar will keep you organized while learning about all we have to offer.
Also, A must-have tool provides wealth of useful information is PRL's new 2018 Architectural Glass catalog request your hard Read More...