PRL's PL-100 top latching panic hardware has been designed with strength and durability in mind using only the finest quality materials. All of our PL-100 panic hardware go through various quality assurance processes in order to meet the highest industry standard tests for panic hardware, UL305 and ANSI/BHMA A156.3-2008. Our panic hardware was tested to 2.0 million cycles, the most ever on a tubular panic device. When the PL-100 is combined with 3/4″ tempered glass and the "F" style exterior pull hardware, it can be used on a maximum door height of 120″, making PRL the only panic hardware manufacturer in the industry to have a tubular panic for doors up 120″ tall.
Our standard 1-1/4″ diameter tubular panic hardware design offers security as well beauty.
But with PRL's innovative spirit we have not limited ourselves to a round tube housing design. We also fabricate our panic devices and hardware with a 1-1/4″ square tube design for a completely new look.
Exterior handles can be selected from available standard configurations or custom hardware designed to your specifications. An interior dogging pin provides an option for keeping the latch retracted during the day. Using electric strike hardware allows for secure with easy access to the building when combined with a card reader or similar access system.
Once again our creativity has put us ahead of the competition, working always to accommodate our customer's need for innovation.
2012 Panic Devices and Hardware Catalog
For Panic Hardware Specifications, Estimates and Orders
Please Feel Free to Contact Us Directly
Toll Free (800) 433-7044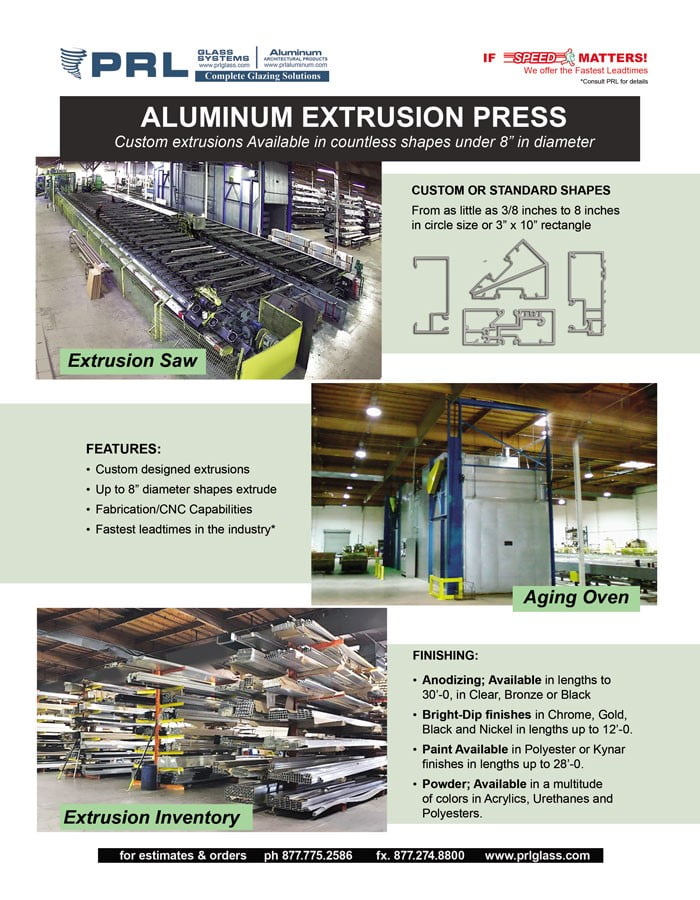 At PRL Aluminum, we specialize in creating custom aluminum extrusions that meet the exact needs of our clients. Using state-of-the-art equipment and a highly skilled team, we are able to quickly create any extrusion up to 8 inches in diameter while adhering to client specifications. From storefronts to curtainwalls, we know how important it is for projects to have unique Read More...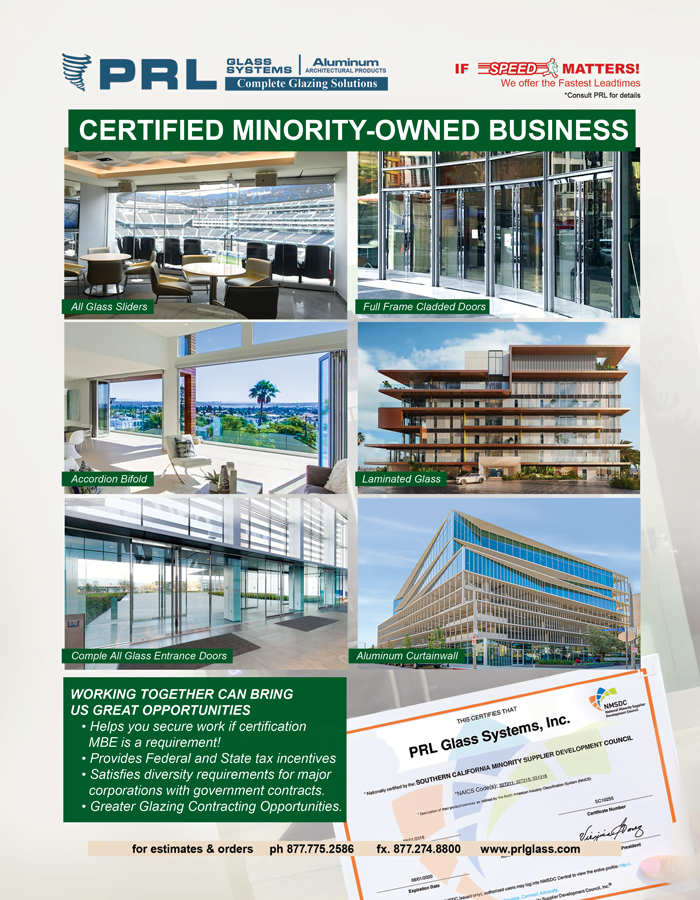 Need a certified MBE vendor? Read this article and see why you should team with PRL. Always placing our customers first, we answer your questions to help you discover the benefits. You'll find out what kind of jobs and tax incentives you can get as well as who gains from working with a Minority Owned vendor. And Read More...