Storefront Systems and Manufacturing
PRL Aluminum manufactures custom aluminum entrance doors, fixed windows, curtain wall and storefront systems. These aluminum products complement our Architectural Tempered Glass Division. Now that we can combine our aluminum products with our insulated glass units, tempered and laminated glass it will allow us to service our customer's requirements by providing glazing products for their complete storefront systems.
Our PRL team recognizes the demand and high expectations of becoming a major broad-minded player in the "convergent" architectural glass and aluminum industry.
Architectural Storefront Systems
Our Aluminum division takes pride in our expertise, quality, fast lead time, software and machinery technology, and extensive customer service. PRL has also added the ability to Quotes and Order Stock Storefronts Systems Online.
PRL Aluminum will be able to offer you:
Aluminum Entrance Doors
Nu Vision Entrance Doors (Glass Doors)
Complete Architectural Storefronts Systems
Curtain Wall Systems
Architectural Tempered and Laminated Glass
Brake Metal
Custom Extruding
PRL Aluminum will continue to focus on our customer service satisfaction. We will strive to provide our customers with the fastest lead times, highest quality, most competitive pricing on all our storefront systems.
Simply supply us your specifications and let us take care of the rest, for all your Architectural Glass and Metal Products Toll Free 800-433-7044.
Quick Product Photo Gallery
For Complete Storefront System Specifications, Estimates and Orders
Please Feel Free to Contact Us Directly
Toll Free (800) 433-7044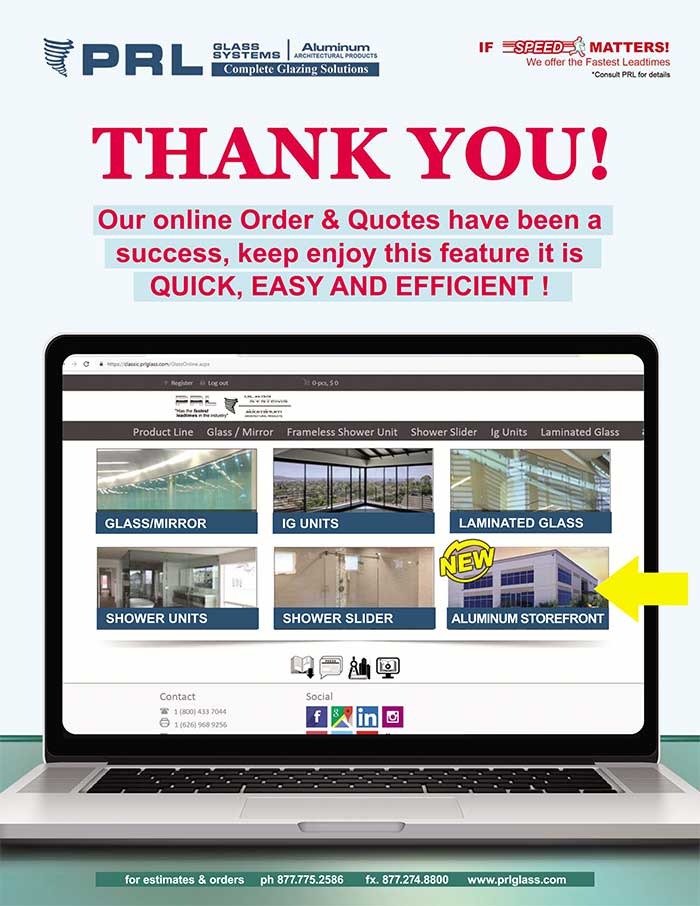 Thank you to everyone for making our quick online ordering and quoting system such a success. When it comes to buying glass, laminated glass, IG Units, shower unit, shower sliders, and storefront stock lengths, it all adds up to better with us.
At PRL, we value your time as much as you do. That's why our online system provides a number Read More...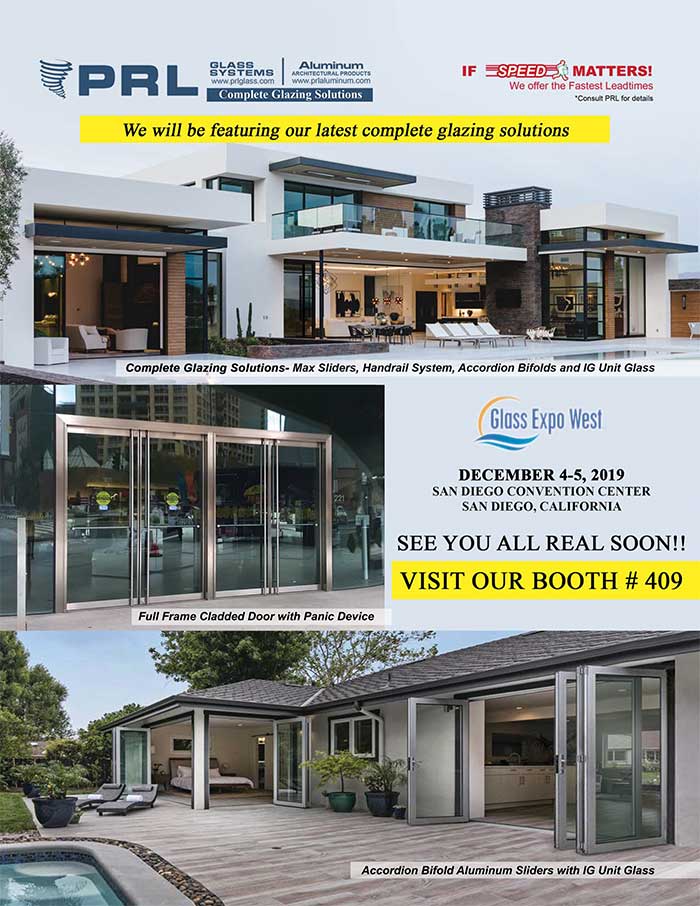 PRL invites you to stop by our booth at this year's Glass Expo West. Come spend the day learning what PRL can do for you! We will be featuring latest products and services in the architectural glass and metal industry. Mark your calendar and come spend a few minutes to learn about us and all the amazing products PRL has Read More...