Please take a minute to go through the Terms Of Sale document. The Terms of Sale document includes information in relation to PRL's shipping policies, minimum order fees, packaging and expediting fees and defective merchandise policy amongst other important information. It is vital that our customers read and understand PRL's Terms of Sale in order to continue a productive and long-lasting business relationship. If you have any questions and/or concerns please feel free to contact a PRL representative for further clarifications.
For Complete Handrail Specifications, Estimates and Orders
Please Contact Our Design Department
Toll Free (800) 433-7044
Quick Product Photo Gallery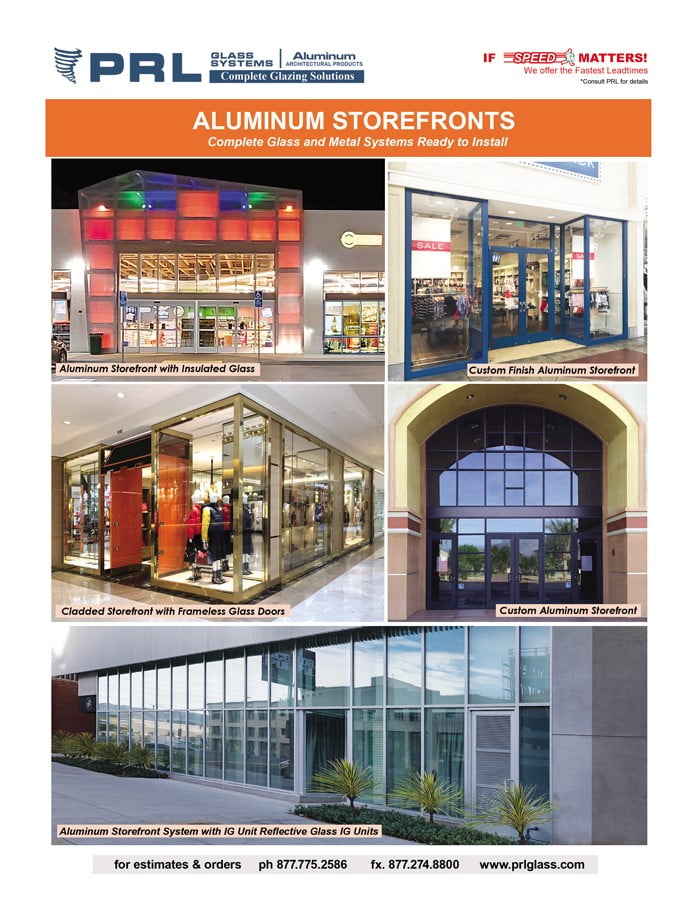 Quote aluminum storefronts at PRL and get the fastest lead-times in the industry! Manufacturing all components for a complete system ourselves, we beat out the competition. We render 6 series of center and offset glazed storefronts, standard and custom aluminum door stiles, vast hardware, handles and glass types- and we generate all extrusions in-house. Shipped pre-glazed and ready to install, Read More...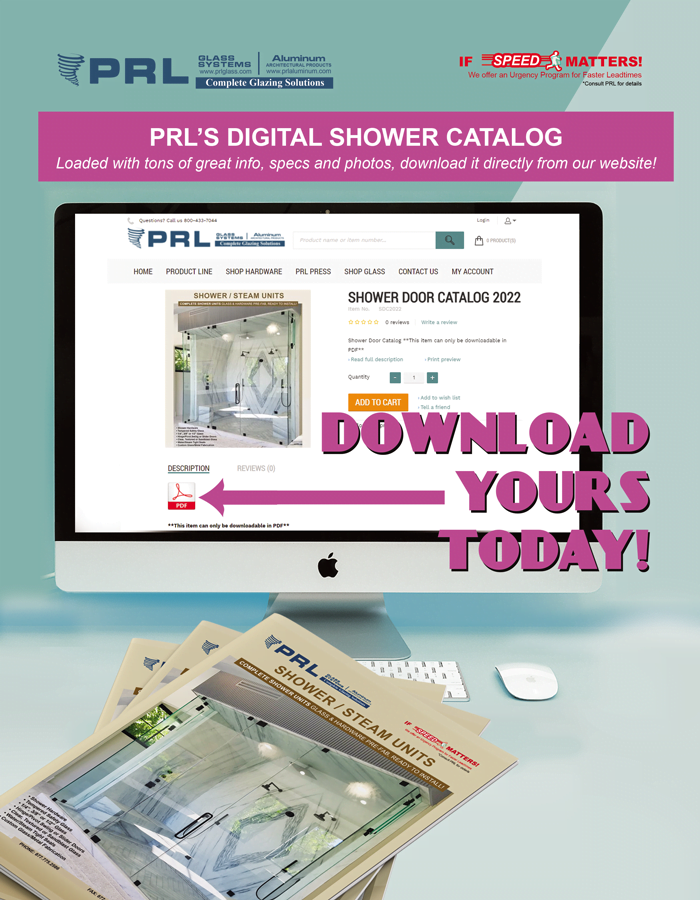 Get PRL's new shower catalog 2022. Browse our enclosures, hardware, handles and more. Showcasing our entire line of shower products, this is your guide of what we can do for you. In addition to brand new photos, our catalog includes all specs and features for each system. So, make shopping for your next shower project a snap. Read More...