Please take a minute to go through the Terms Of Sale document. The Terms of Sale document includes information in relation to PRL's shipping policies, minimum order fees, packaging and expediting fees and defective merchandise policy amongst other important information. It is vital that our customers read and understand PRL's Terms of Sale in order to continue a productive and long-lasting business relationship. If you have any questions and/or concerns please feel free to contact a PRL representative for further clarifications.
For Complete Handrail Specifications, Estimates and Orders
Please Contact Our Design Department
Toll Free (800) 433-7044
Quick Product Photo Gallery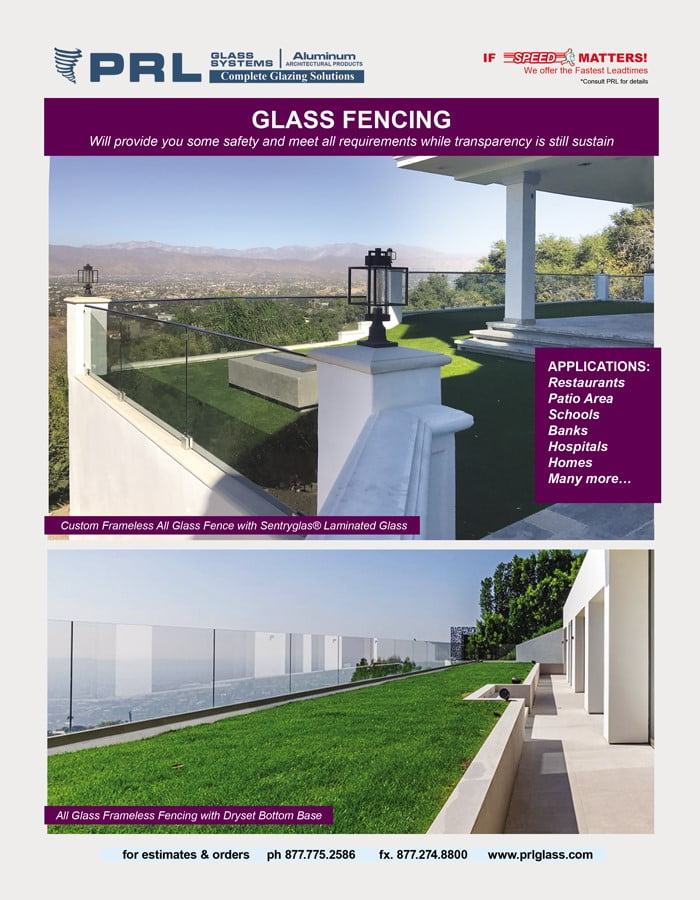 Order PRL's frameless glass fencing. Built with posts or rails, our transparent outdoor walls bring safety and style to businesses and homes. Custom produced in any length or height, these fences make perfect wind and privacy barriers, landscaping enclosures and pool surrounds. So, put the wow factor in your curb appeal! Shop our frameless glass fencing. Manufactured in numerous finishes Read More...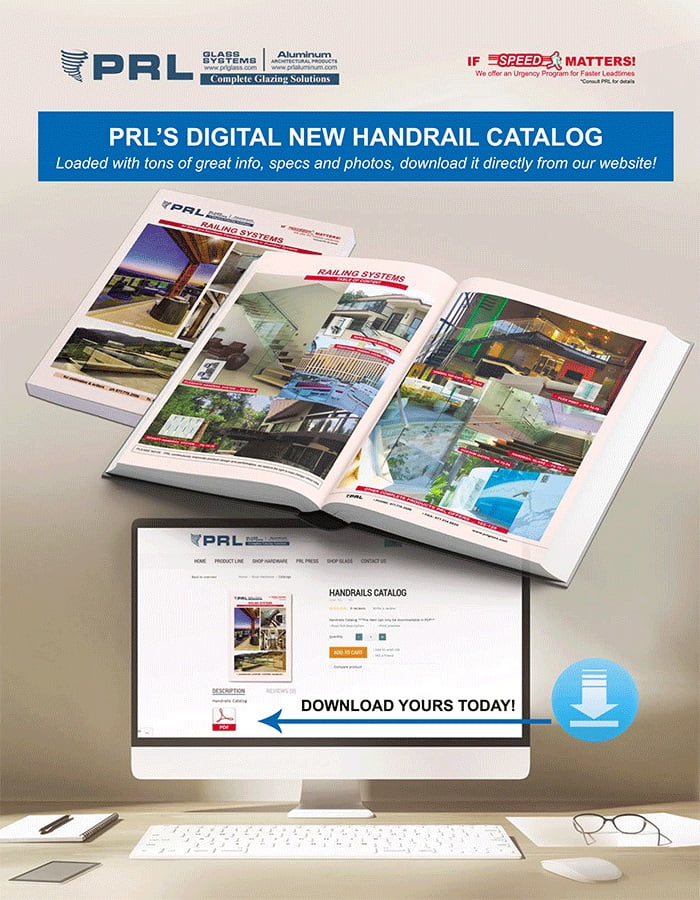 Download PRL's new Digital Handrail catalog! Find out everything you need to know about our systems, components, protective shields and more. Including our entire inventory of railing products, this catalog is a must-have. Loaded with tons of great info, specs and photos, you'll be on your way to designing fabulous projects for your customer's home or office in no time. Read More...