All Glass Shower Doors and Hardware
PRL manufactures complete all glass shower door enclosures for a variety of applications. Nu-vision frameless tempered all glass showers are fabricated in detail to practically any geometric configuration for that unique design you are looking for. We carry our own line of shower door hardware including: shower door hinges, all glass panel clamps, custom pulls and headers.
Create a Shower and Bath with Visionary Style
PRL offers from traditional frameless shower door styles to elegant contemporary door styles.
The frameless safety shower door/ steam units are made with functional variety of fully engineered hardware. The most common shower hardware used includes top and bottom pivots, wall mount hinges, all glass to glass hinges and 3/8″ aluminum sliders.
Our custom all glass fabrication on shower and steam units will meet the most creative luxurious designs. Textured tempered glass will give you discrete privacy. We stock various texture glass patterns.
All frameless door / enclosures are manufactured with our 3/8″ or 1/2″ tempered glass. PRL has the fastest shower production time in the industry, all guaranteed!
2022 Shower / Steam Unit Catalog
For Complete Shower Specifications, Estimates and Orders
Please Feel Free to Contact Us Directly
Toll Free (800) 433-7044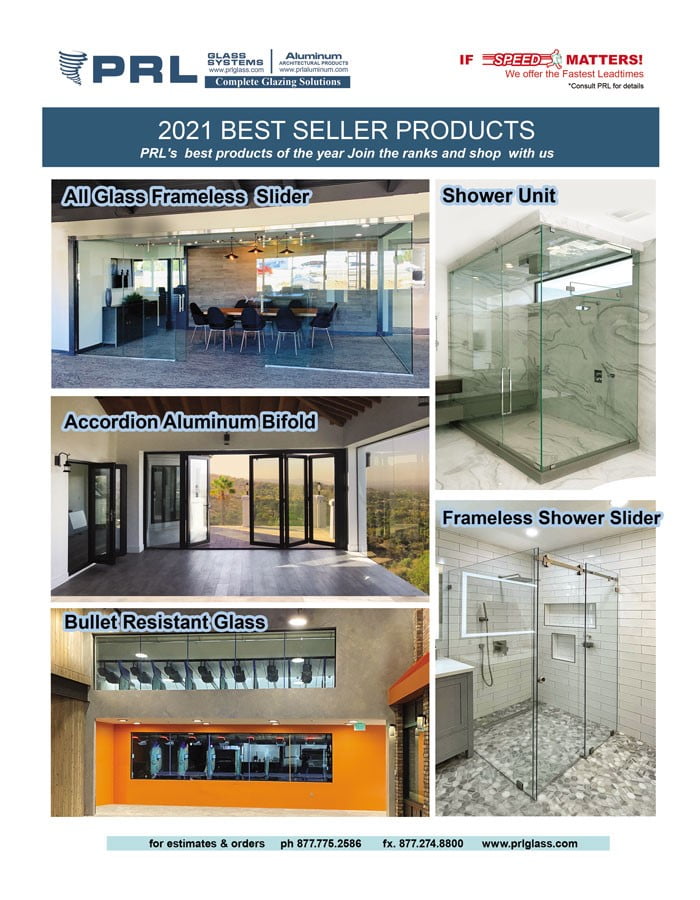 Buy PRL's hot products of 2021. They're the clear choice for 2022. With sales as strong as last year, who says they won't? Our laminated glass selection, shower door units, and interior all-glass sliders just add up to better. All manufactured in-house, we can meet your commercial or residential needs. After all, customizations are our specialty. Featuring a wide range Read More...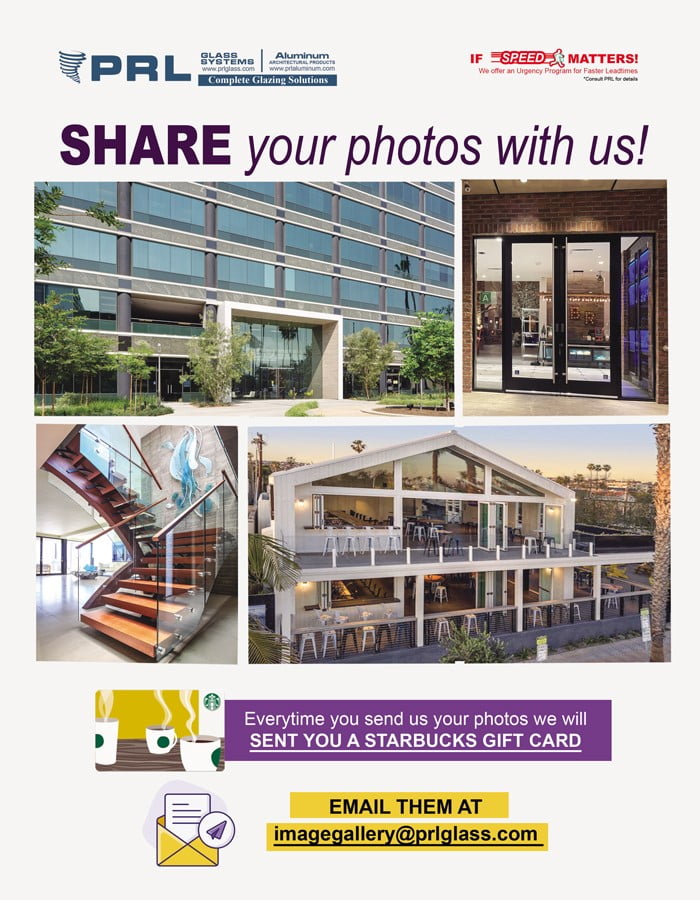 DO GOOD WORK & SHARE IT WITH OTHERS
Send PRL your photos! Your projects could be displayed in our upcoming 2023 calendar! A great promotional tool, it could benefit your business. We'd love to show off what you can do for your prospective customers. Offering multiple glass and aluminum product lines, chances are you have many to choose from. So, Read More...