The Full framed clad doors are normally used in commercial buildings and monumental entrances.
PRL Glass manufactures clad entrance doors as a luxurious alternative to a standard storefront system. The full framed clad doors are available in 3″ Narrow Stile doors, 4″ medium style doors, and 5-1/2″ wide style doors. All clad storefront doors are custom manufactured to suit your design and hardware requirements. PRL is able to prep and provide all hardware and tempered glass, from center hung pivots to offset pivots, PRL will factory install the hardware and tempered/insulated glass to verify a precision fit before shipping.
We Offer Complete Full Framed Clad Door Systems
Including framing, hardware, tempered glass, producing a very high quality clad entry door.
PRL Full framed clad doors can utilize glass from 1/4″ thickness to 1″ thickness and have no visible glass stops due to their unique design. For our clad doors we use custom extrusions designed for minimal seams in the cladding.
The full framed clad doors are fully constructed in our facility and have visible vertical seams only where the stiles butt into the top and bottom rails. PRL utilizes an adjustable weathering in the vertical stiles of all our clad doors as well.
Finishes available: Satin & Polished stainless steel and brass, oil rubbed bronze, powder coat and kynar paint.
Nu Vision Entrance Systems Catalog
For Complete Full Framed Clad Door Systems and Specifications, Estimates and Orders
Please Feel Free to Contact Us Directly
Toll Free (800) 433-7044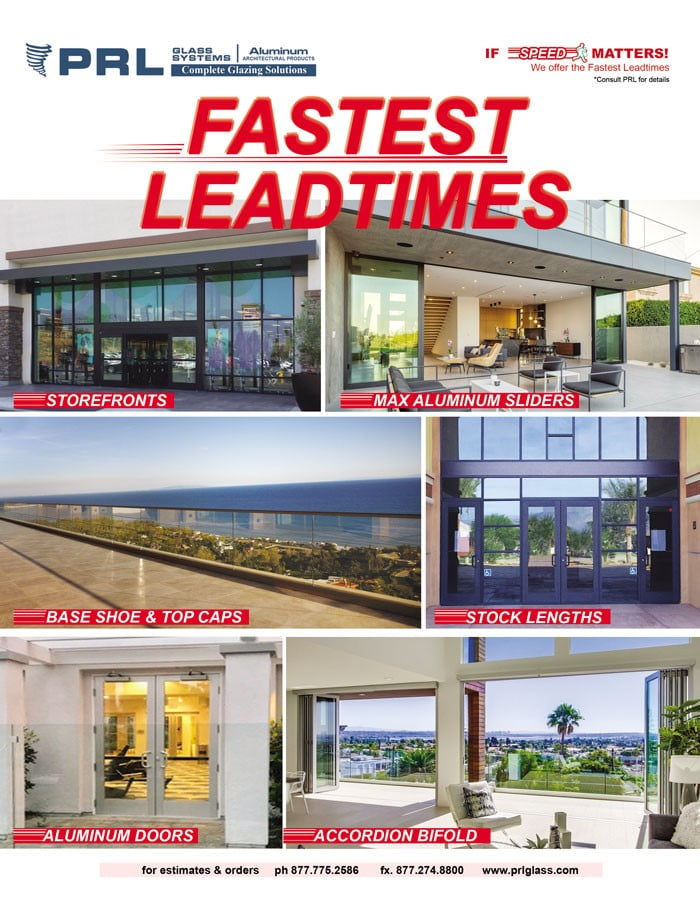 PRL Aluminum understands that getting projects done quickly is essential. That's why we offer the fastest lead times in the industry, with stock aluminum lengths available in 1-2 days and complete slider systems delivered within a week. Our inventory includes multiple different extrusions, including standard shapes for storefronts, U-Bars, Handrail Top Caps, and more complex designs of Handrail Shore Base. Read More...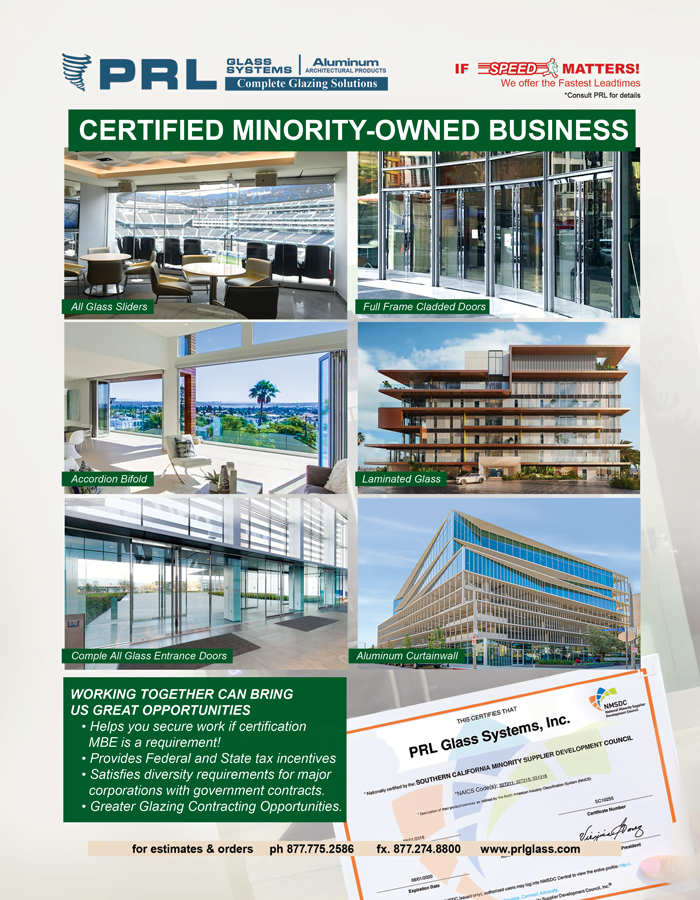 Need a certified MBE vendor? Read this article and see why you should team with PRL. Always placing our customers first, we answer your questions to help you discover the benefits. You'll find out what kind of jobs and tax incentives you can get as well as who gains from working with a Minority Owned vendor. And Read More...