PRL offers our very own line of heavy glass frameless tub enclosures and shower sliders. Contoured door sliders are high quality frameless sliding units. Designed specifically for heavy glass, the Contoured shower slider and tub enclosures offer a high quality elegant look with a very affordable price.
Abundant Selection of Frameless Tub Enclosure Options
The Contoured slider series is perfect for frameless tub enclosures and shower door entrances. Standard enclosures and kits are available in 60″ x 60″ and 60″ x 72″ or they can be cut down to custom sizes and configurations. Metal extrusions for the Contoured shower sliders are extruded in-house enabling PRL to manufacture custom door enclosures and sliders to fit all your application needs.
Standard frameless sliders consist of a header, bottom track, metal side jambs, a single-sided knob and 18″ or 24″ single-sided towel bar along with the hardware package. For more of an all glass look the metal side jambs can be substituted with clear side jambs. Knobs and towel bars can be upgraded.
Stock hardware finishes are available in bright anodized, brushed nickel and oil rubbed bronze. PRL's lead-times on stock hardware finishes can beat any of our competitors; our turn-around time is the fastest in the industry.
Custom tub enclosure and shower slider hardware finishes are also available. Please contact PRL Glass Systems, Inc. for lead-times and pricing on custom finishes.
2016 Shower Door and Enclosure Catalog
For Complete Shower Specifications, Estimates and Orders
Please Feel Free to Contact Us Directly
Toll Free (800) 433-7044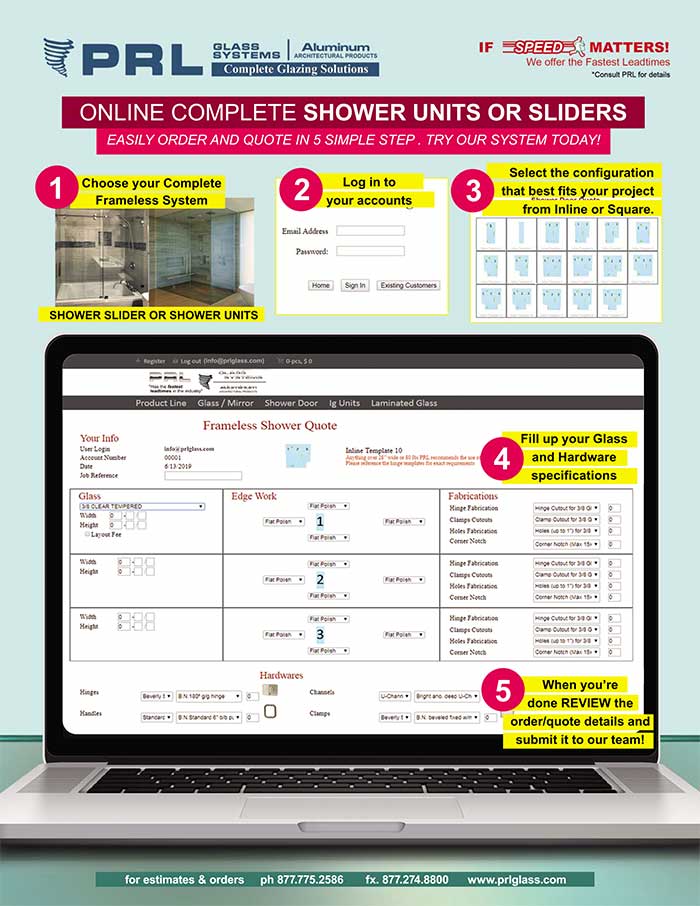 Don't miss out on the convenience of PRL's online ordering system. Available 24/7, you can receive a quote and purchase frameless shower door units and sliders right from your computer. That's right! When you're short on time or have a rushed job, we're there to help you meet your shower deadlines- and without delay! As the only glass fabricator offering Read More...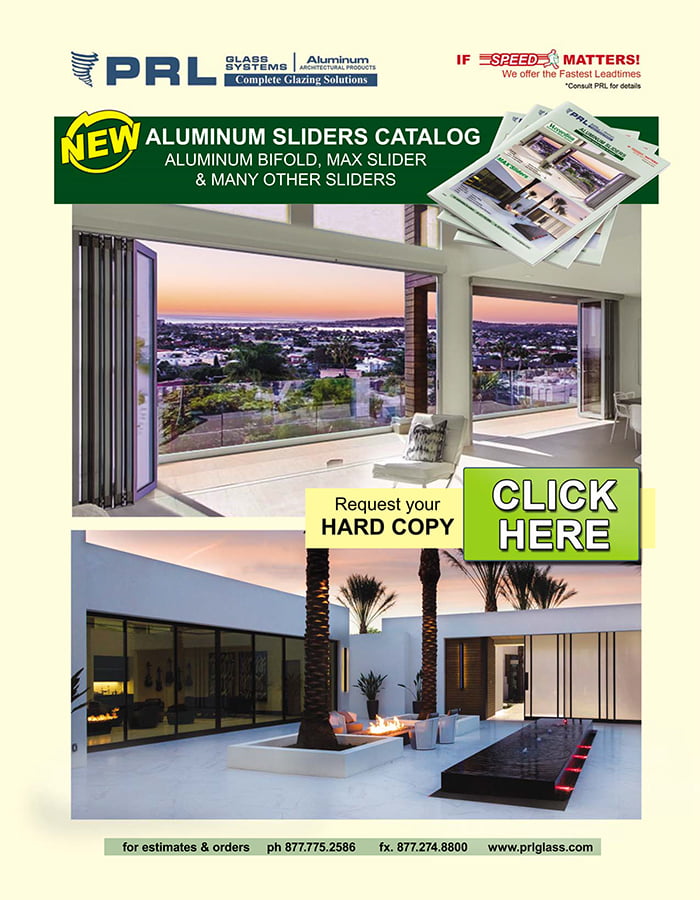 Hot off the presses, PRL's NEW Aluminum Slider Catalog is now available! We put shopping at your fingertips and request yours today. Stay in the know of new sliders trends, all the features on the sliders and amazing photos. Request your catalog now! It couldn't be simpler. Just complete a form on our website.