Glass and Aluminum Storefront Systems
PRL's Aluminum Storefront systems are designed for Commercial and Residential applications. Our goal is to offer you a complete aluminum storefront systems which include the tempered glass, IG units, entrance doors as well as all components and hardware. (Your one stop shop!)
PRL Aluminum Storefront Systems
250 Series, 251 Series, 400 Series and 450 Series are high performing window wall storefront systems for exterior and interior use. The stock lengths are normally 24 foot long. PRL can extrude custom aluminum lengths due having our own extrusion press in house.
Our storefront systems feature traditional center set glass planes and front set glass planes, for insulating glass or monolithic annealed/ tempered glass. Our aluminum storefront systems performance is excellent for air infiltration, water infiltration, structural wind loads, seismic design and hurricane impact resistance. They provide the finest quality at an affordable cost. When combined with high performance glass or insulated glass units will give excellent energy efficiency and can be NFRC certified.
The aluminum storefront systems are compatible with PRL's sunshade products, aluminum entrance doors, all glass entrance doors and curtain wall systems.
Available finishes are bronze and clear anodized, power coat and kynar paint.
Quick Product Photo Gallery
For Complete Glass and Aluminum Storefront System Specifications, Estimates and Orders
Please Feel Free to Contact Us Directly
Toll Free (800) 433-7044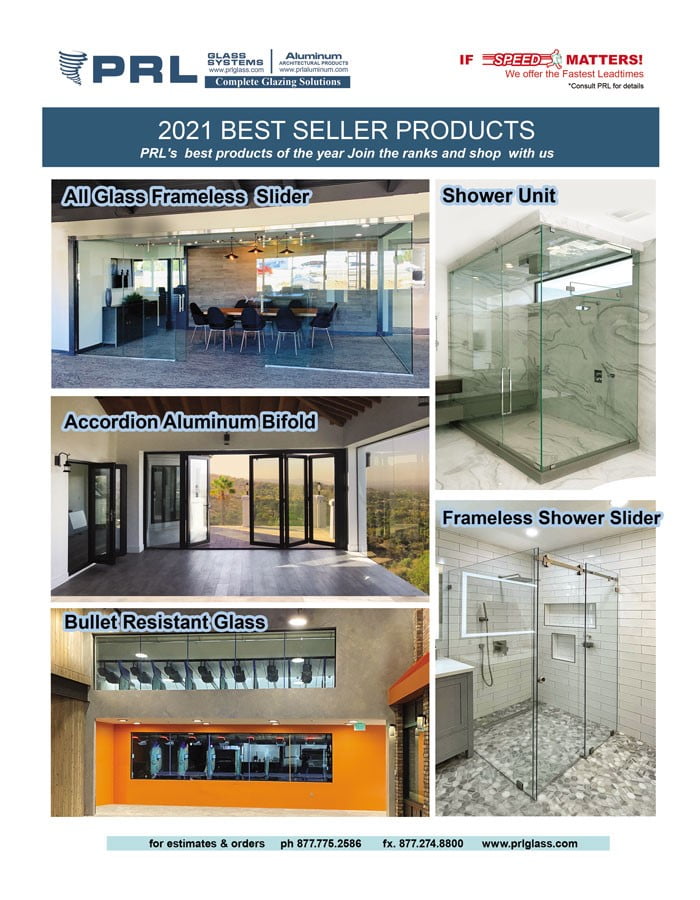 Buy PRL's hot products of 2021. They're the clear choice for 2022. With sales as strong as last year, who says they won't? Our laminated glass selection, shower door units, and interior all-glass sliders just add up to better. All manufactured in-house, we can meet your commercial or residential needs. After all, customizations are our specialty. Featuring a wide range Read More...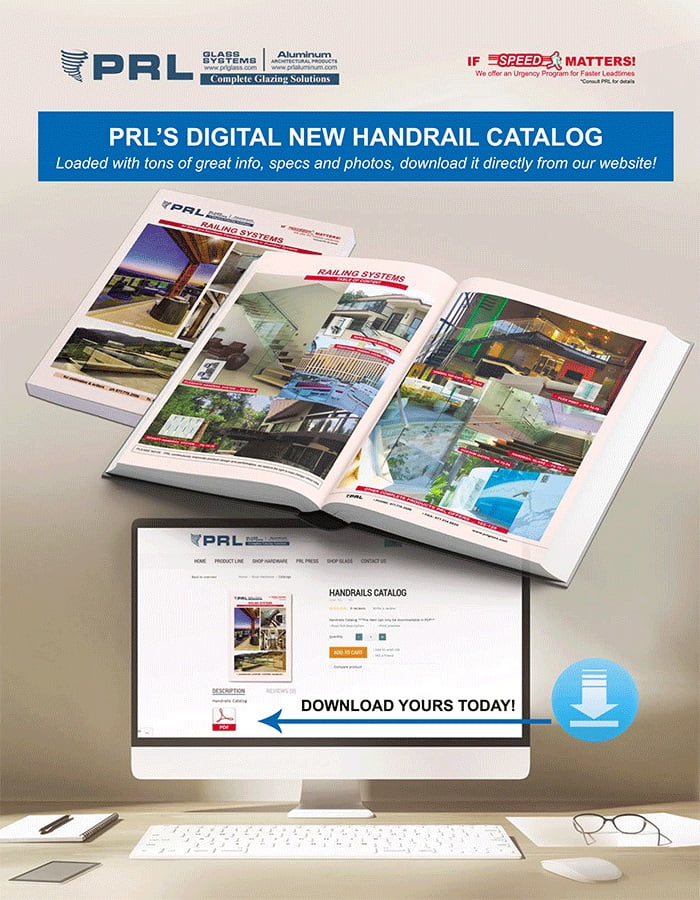 Download PRL's new Digital Handrail catalog! Find out everything you need to know about our systems, components, protective shields and more. Including our entire inventory of railing products, this catalog is a must-have. Loaded with tons of great info, specs and photos, you'll be on your way to designing fabulous projects for your customer's home or office in no time. Read More...