New PRL Glass Systems, Inc. Account Information Form
Open an account with PRL by simply filling out the New PRL Glass Systems, Inc. Account Information Form. By opening an account with PRL you have the access to place orders and receive estimates. As one PRL's established clients you will have the benefit of creating an online account therefore giving you the advantage of obtaining estimates at any time of the day and placing simple glass or aluminum orders. Reputable accounts are able to establish competitive pricing consequently allowing them to be more aggressive when bidding a job.
For Complete Architectural Glass and Metal Specifications, Estimates and Orders
Please Feel Free to Contact Us Directly
Toll Free (800) 433-7044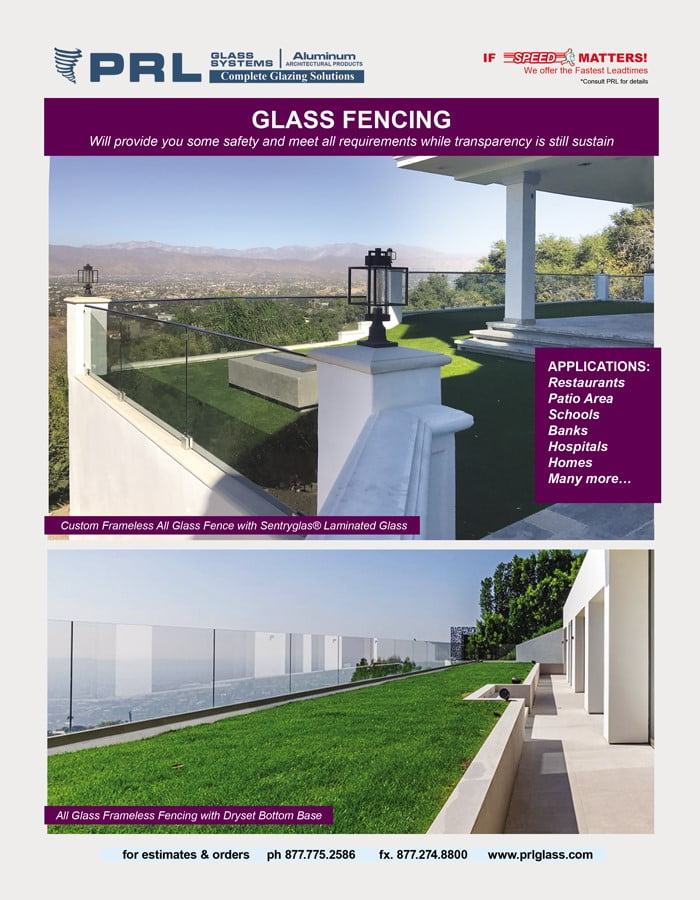 Order PRL's frameless glass fencing. Built with posts or rails, our transparent outdoor walls bring safety and style to businesses and homes. Custom produced in any length or height, these fences make perfect wind and privacy barriers, landscaping enclosures and pool surrounds. So, put the wow factor in your curb appeal! Shop our frameless glass fencing. Manufactured in numerous finishes Read More...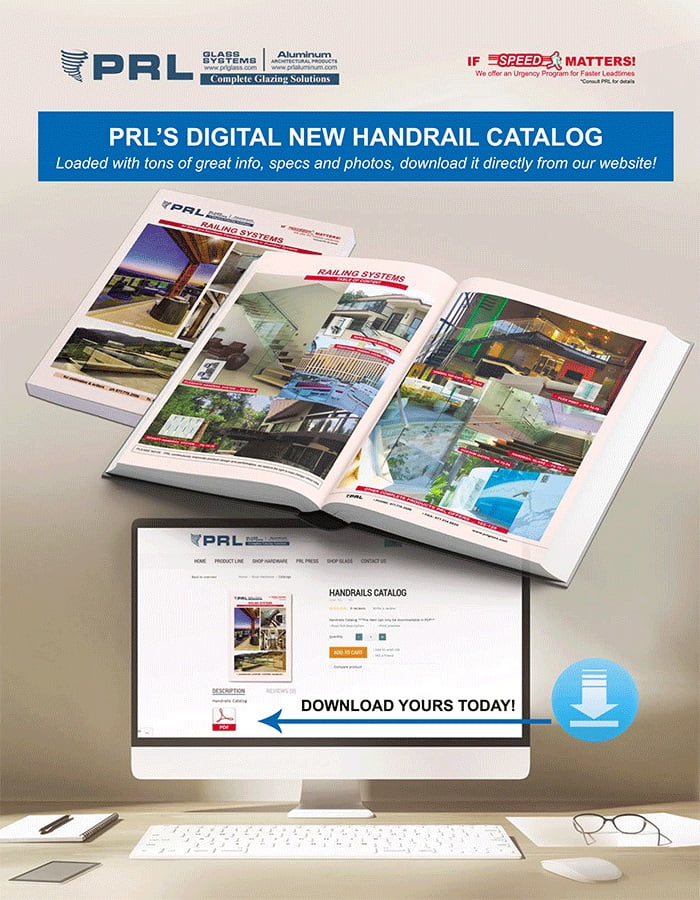 Download PRL's new Digital Handrail catalog! Find out everything you need to know about our systems, components, protective shields and more. Including our entire inventory of railing products, this catalog is a must-have. Loaded with tons of great info, specs and photos, you'll be on your way to designing fabulous projects for your customer's home or office in no time. Read More...