Shower Glass is by far the best and superior glass product due to its permanent shower glass coatings. Unlike coatings applied to the glass after fabrication, the durable, transparent Shower Glass coating is fused to the surface of the glass during the glass manufacturing process. The glass has been tested 1,000 hours in a high heat and humidity accelerated glass corrosion test, at temperatures of 140 degrees F and 95% relative humidity, the conditions similar to prolonged exposure in a shower enclosure. These are some of the reasons why you should consider using only Shower Glass in your shower enclosure projects.
PRL Stands Behind our Products
Shower Glass is available in 1/4″, 3/8″ and 1/2″ glass in both clear and low iron.
Shower Glass is produced with a permanent protective coating that allows the glass surface to be more resistant to the corrosive action of moisture, humidity and chemicals found in many household cleaners. The tempering process activates the permanent protective coating. Soap build up, peeling and discoloration will no longer be an issue in shower door units with PRL's permanent protective coated glass. Ultimately Shower Glass is the more suitable option for tub enclosures and shower door units.
Normal glass-handling procedures can be employed when handling Shower Glass. Special glass-handling gloves or equipment are not needed.
PRL stands behind our product by offering a 10-year warranty on Shower Glass. Manufacturers' recommended cleaning and maintenance guidelines must be followed.
2016 Shower Door and Enclosure Catalog
For Shower Glass Coatings, Estimates and Orders
Please Contact Us Directly
Toll Free (800) 433-7044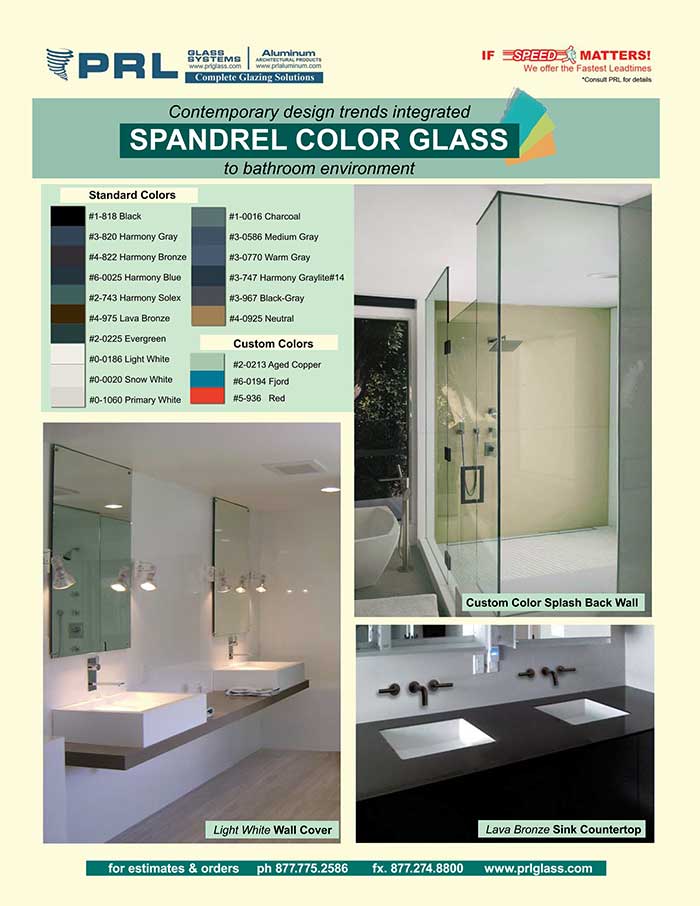 Order spandrel shower splashback walls at PRL. Visionary in design, our glass panels are a great alternative to shower tile and stone specially if you coat the glass with Diamond Seal. The Diamond Seal makes it easier to clean making the glass look like new for many years. This product combines the best of style and function for commercial and Read More...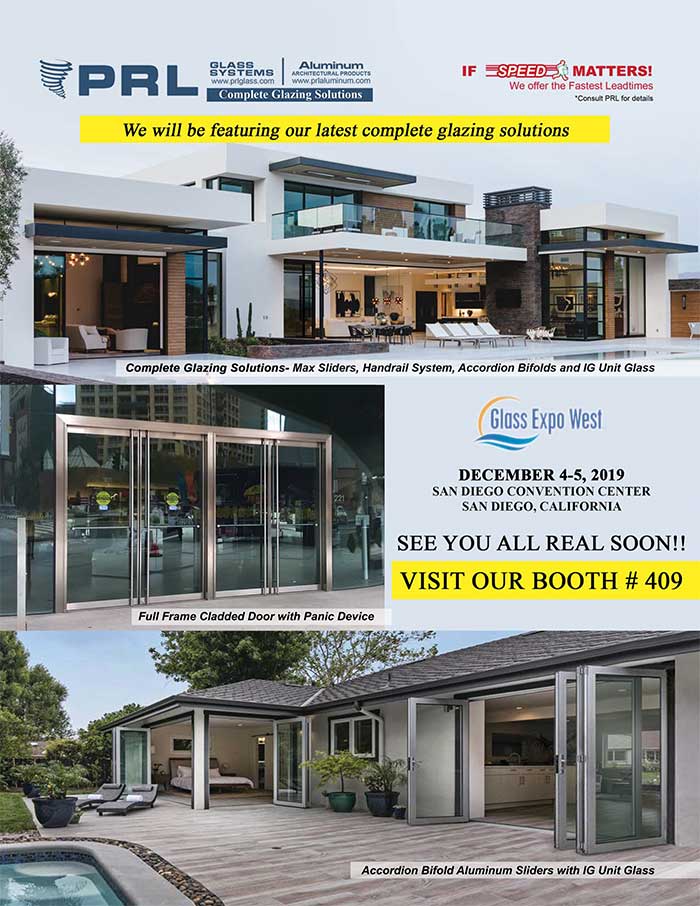 PRL invites you to stop by our booth at this year's Glass Expo West. Come spend the day learning what PRL can do for you! We will be featuring latest products and services in the architectural glass and metal industry. Mark your calendar and come spend a few minutes to learn about us and all the amazing products PRL has Read More...